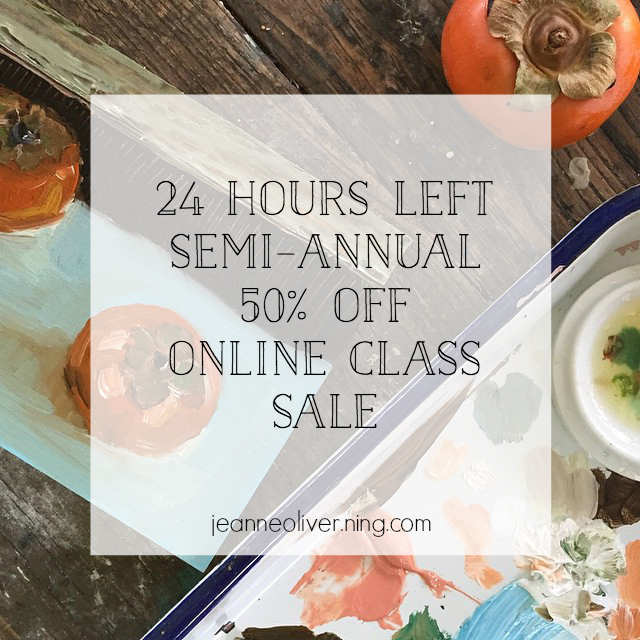 We only do this twice a year and this will not happen again until winter 2017!
24 hours left of our Semi Annual 50% off Online Class Sale!
This is the perfect time to stock up on all of those online classes that you have been dreaming about taking.
Our creative network has some of the most incredible artists around and the content is rich!
Want to learn a new technique?
Want to show your creativity in your home?
Want to learn bee keeping?
Want to create with your kids?
We have something for everyone!

Every course that is a part of the sale has already been marked down so you don't need a special code!
This sale will end in 24 hours so don't miss out on all of the creative goodness waiting for you.
Thank you for being a part of our creative network and allowing us to create so many online courses!
**courses that have not yet started or have just started are NOT a part of the sale**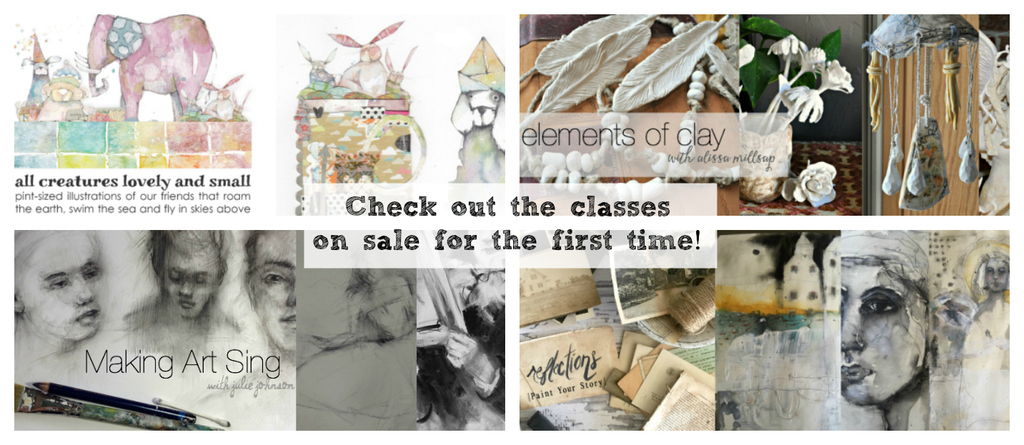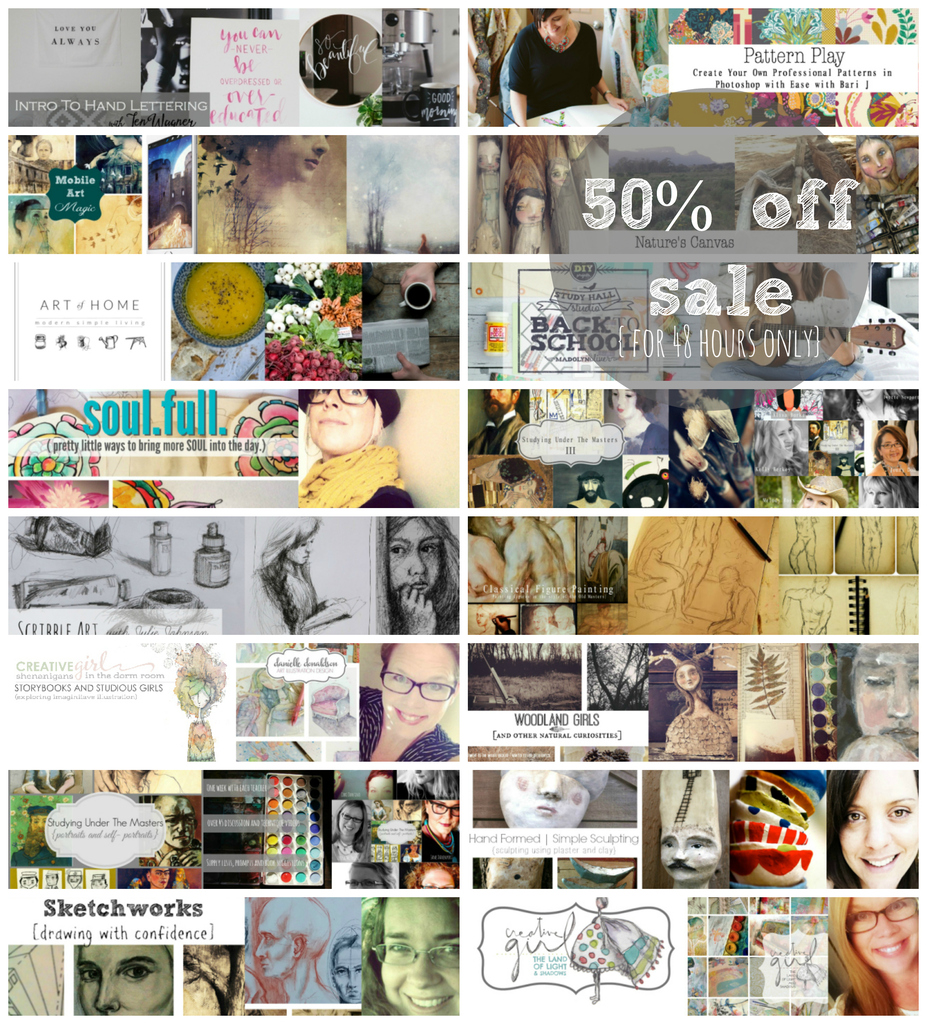 If you are new to our creative network here are easy steps to get you started…
1. Register at jeanneoliver.ning.com (this is free).
2. Once your account is active you are able to take advantage of our free courses, series and even pay for courses.
3. Go to jeanneoliver.ning.com and along the top header click on "COURSES" and you will be able to view all three pages of online courses and free series.
4. To purchase a course please choose your course, click on the +join in the upper right hand corner, pay and you will be INSTANTLY in the classroom.
5. All videos can be found along the right hand side of the page under "COURSE CONTENT".
6. All of our courses are pre-recorded so you can watch at your convenience. The best part is that you have lifetime* access on all new purchases! Pretty awesome if you ask me.
*As long as we manage the creative network