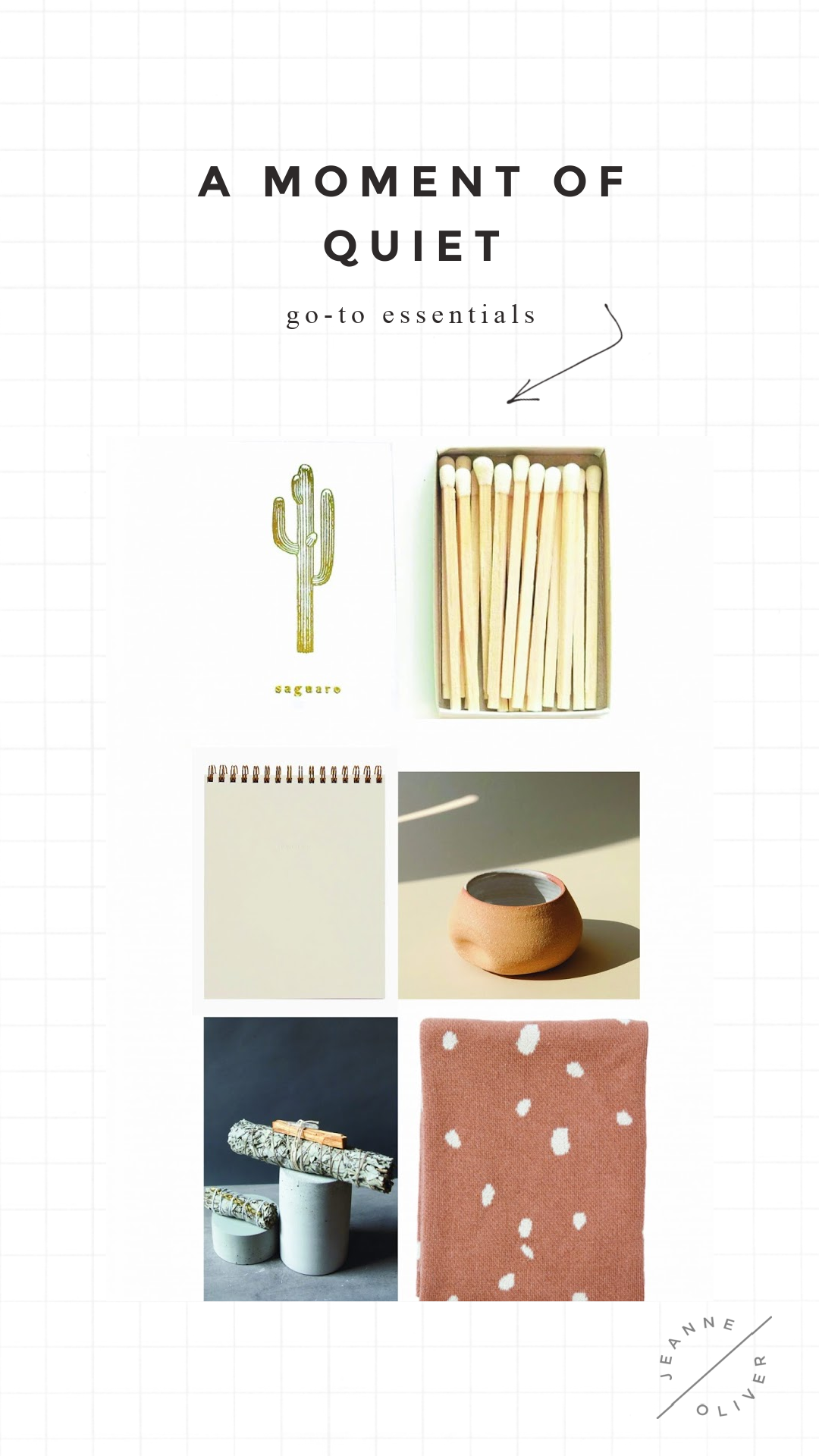 "It is December, and nobody asked if I was ready" said Sarah Kay, poet and teller of the hard truth of the cold end of the year.  Do you feel that?  Like time is running out before you've had time to check the time?  I've found that during this season, finding time for myself, time to breath, is maybe more important than ever.  But I've also found that carving out moments of renewal, moments when you are in charge of the time rather than the reverse, takes intention and strategy.
For me and my mental sanity, I try to take a moment of quiet each morning in the hushed minutes before the sun rises to start the day.  I put on the coffee (I mean, my husband puts on the coffee), I light a candle or sage, and I snuggle down under a cozy blanket with a sketchbook for my morning pages.
How do YOU find moments of quiet?
To make it easier for you to find your own moment to breath, I curated some of my favorites of the above necessities. All of these come from local (to Denver or Colorado Springs) boutiques.
Find your moment, and enjoy.
-Diane Reeves