******ONE spot just opened for this sold out art workshop on this sold out ship******
Ever since I have been a little girl I have been a lover of history, architecture, art and I have ALWAYS known…I would travel.
I am greatly driven by my desire to learn, explore and to discover more of this world.
My family makes choices all of the time that will make it possible for us to travel more and to have less of other things.
We want to collect adventures and memories and not just things.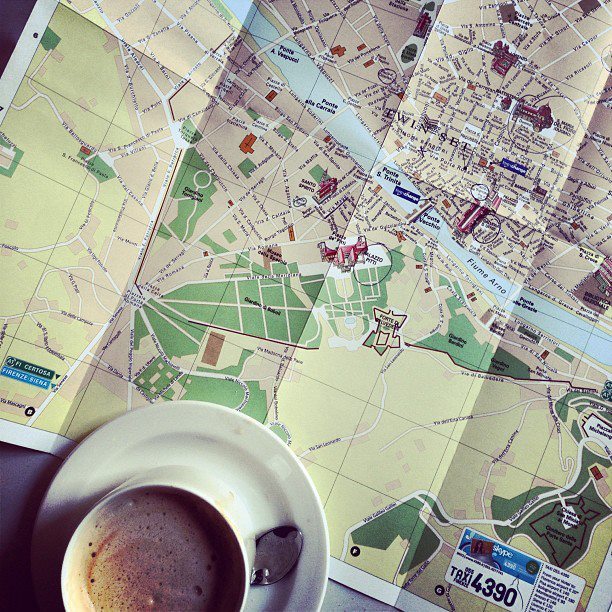 For all of you lovers of adventure, history, art and travel…this is for you!
Join me in October 2016 for The Living Studio Along The Danube!
Imagine exploring and creating in Prague, Regensburg, Vilshofen, Passau, Linz, Weisskirchen, Vienna, Bratislava and Budapest!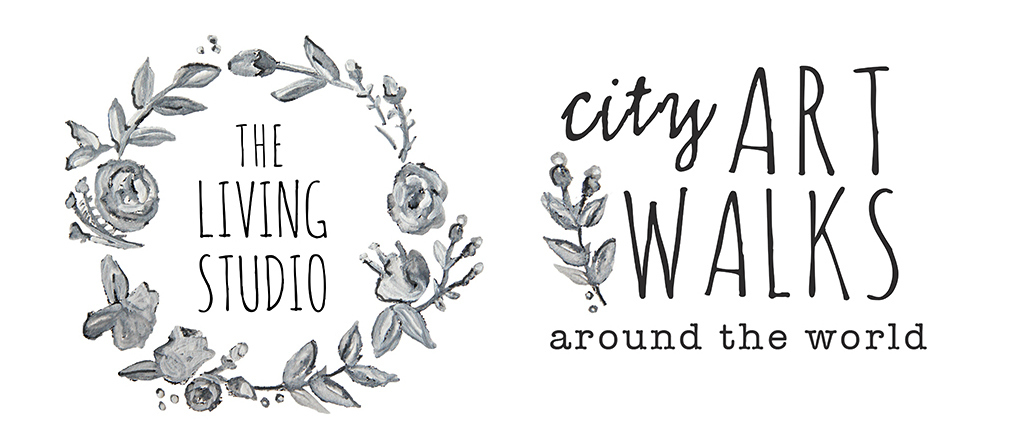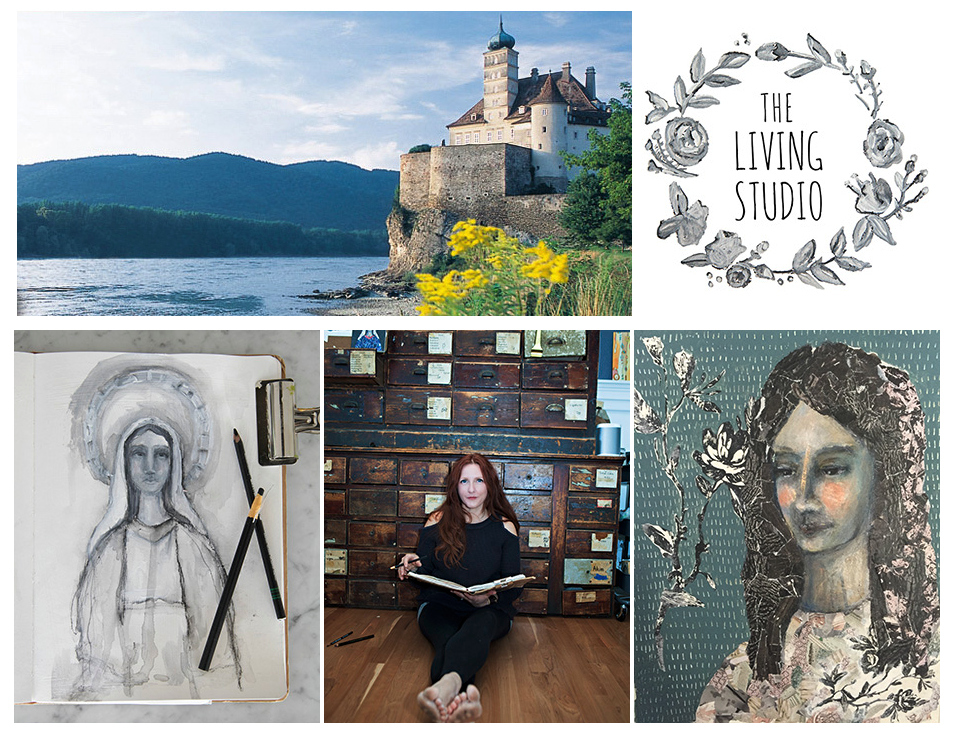 Just imagine…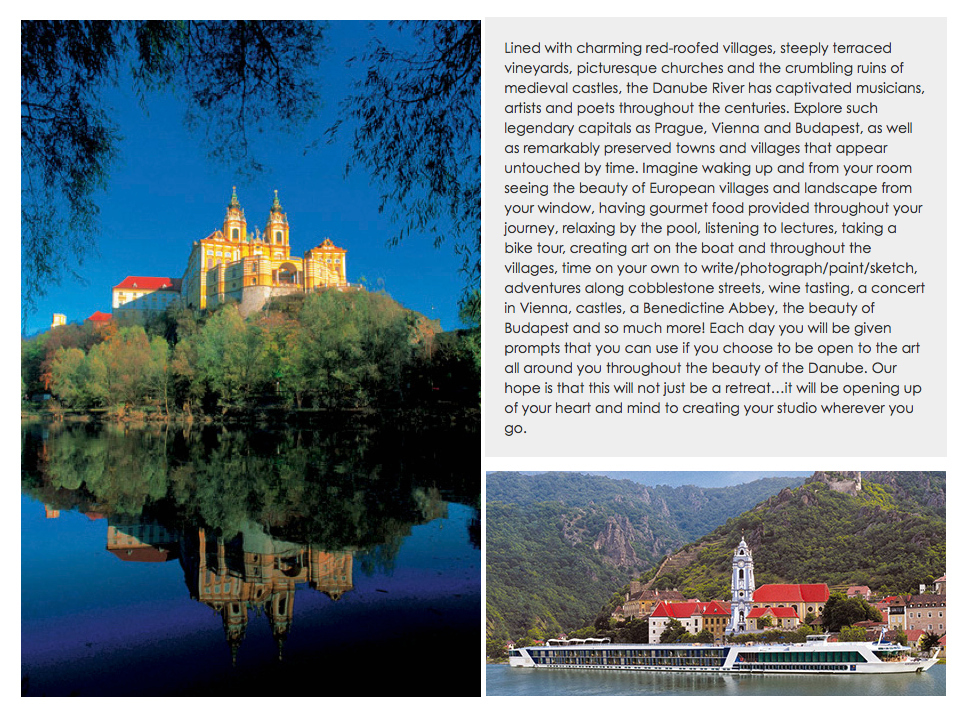 Explore different cities and villages and never have to repack your bags!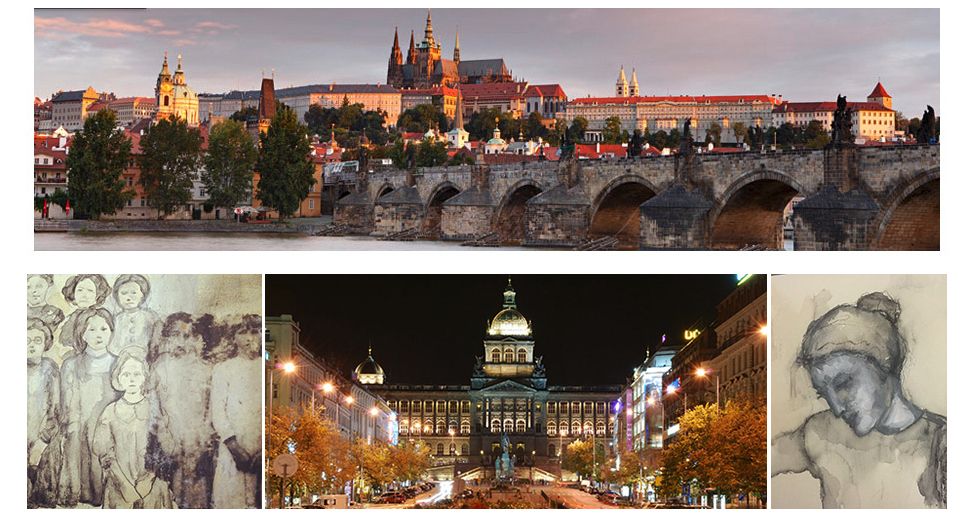 Enjoy gourmet food, cooking classes, lectures!

We will have structured art classes on the ship and then creative prompts that will encourage you to create in the cities and villages.
THIS is the heart of The Living Studio! It is my desire that you make the whole world your studio.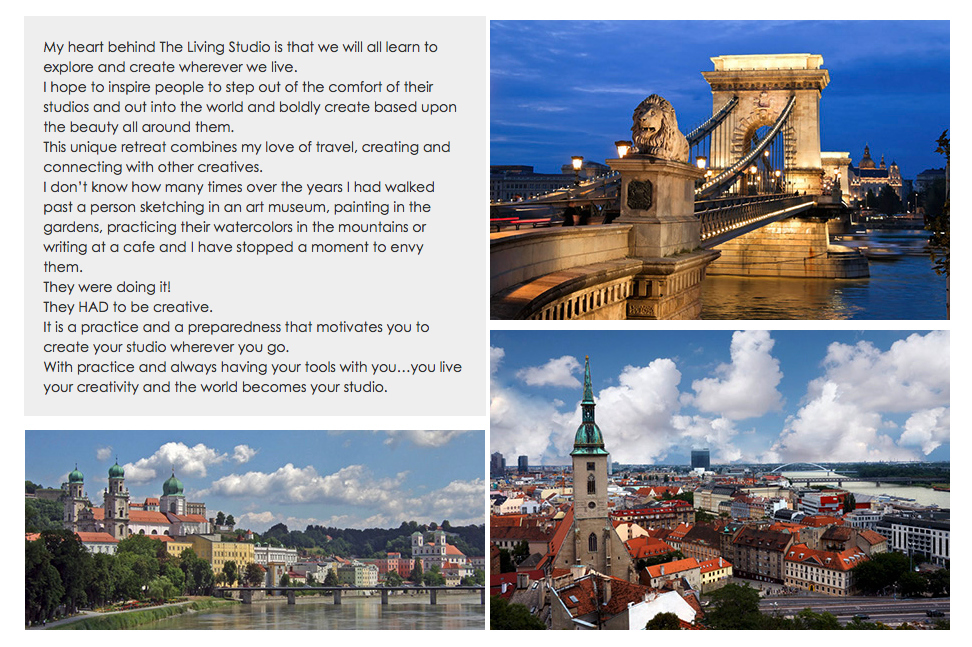 This is not just for painters and sketchers…this is for all of us!
If you love history, art, architecture, live music, wine tasting, cooking classes, lectures, bike tours…this is for you!
The best part is that you get to choose each day what you do or don't do. You can participate in the classes or you can lounge by the pool…or both!
The details…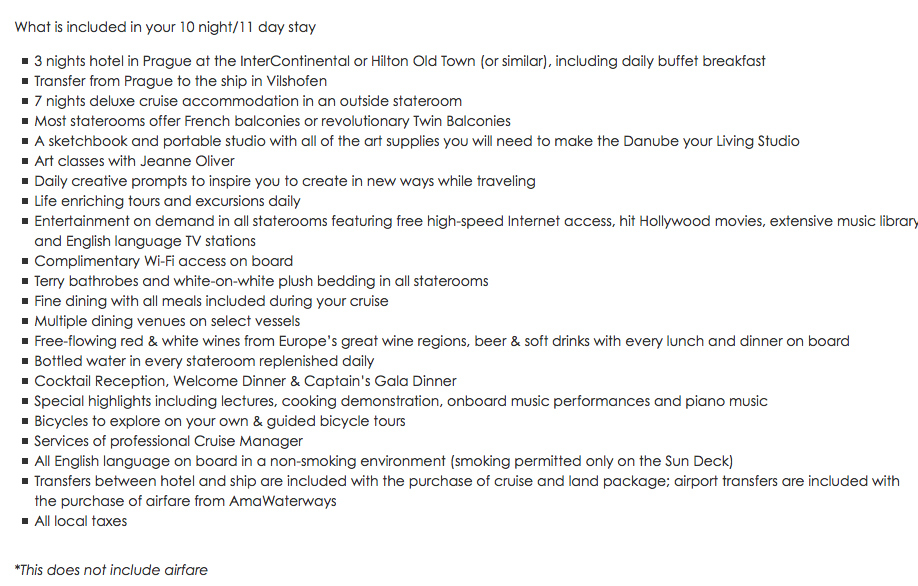 How about grabbing a bike from the ship and exploring an ancient village?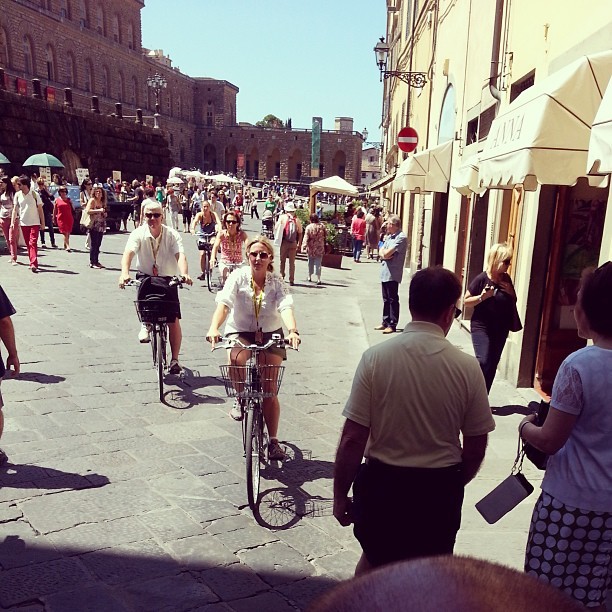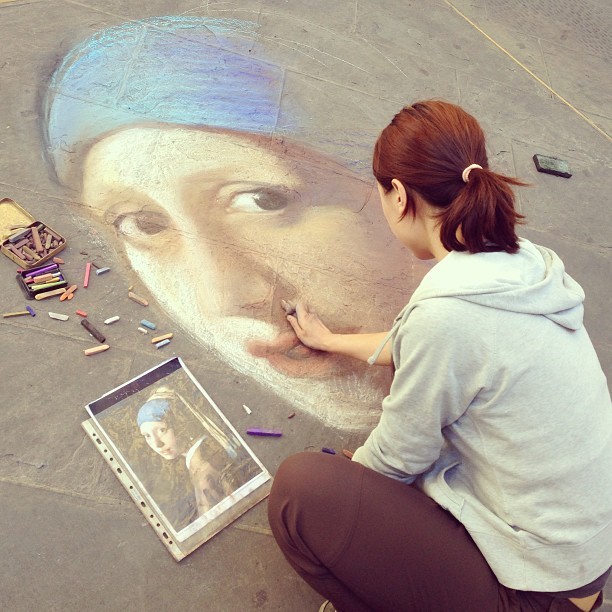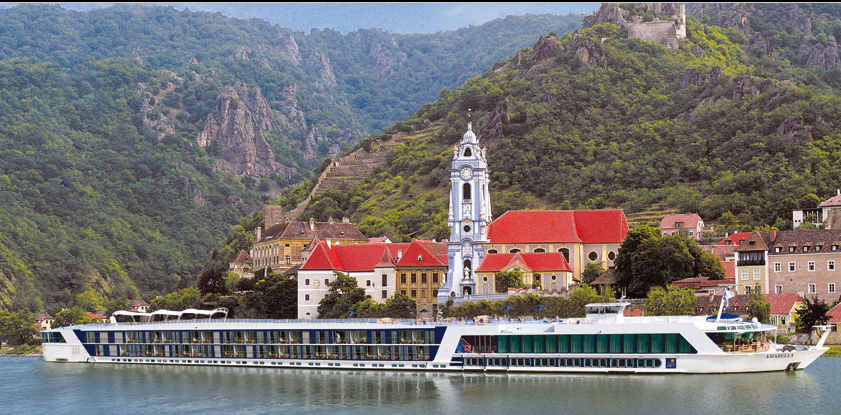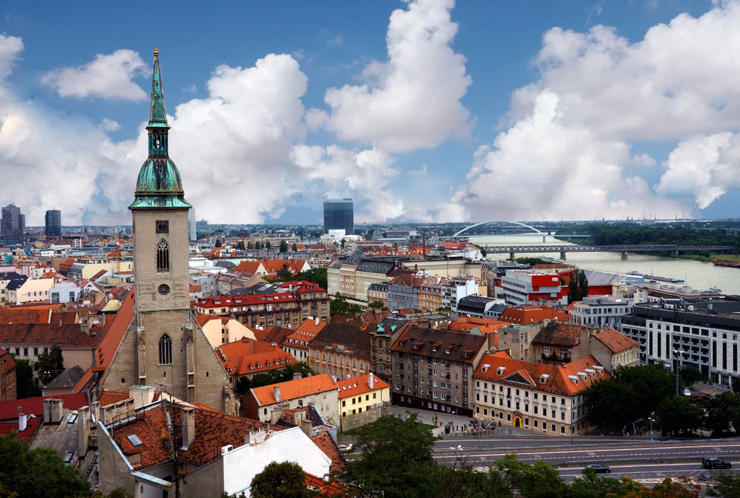 Here is a more detailed itinerary if you choose to include Prague into your trip.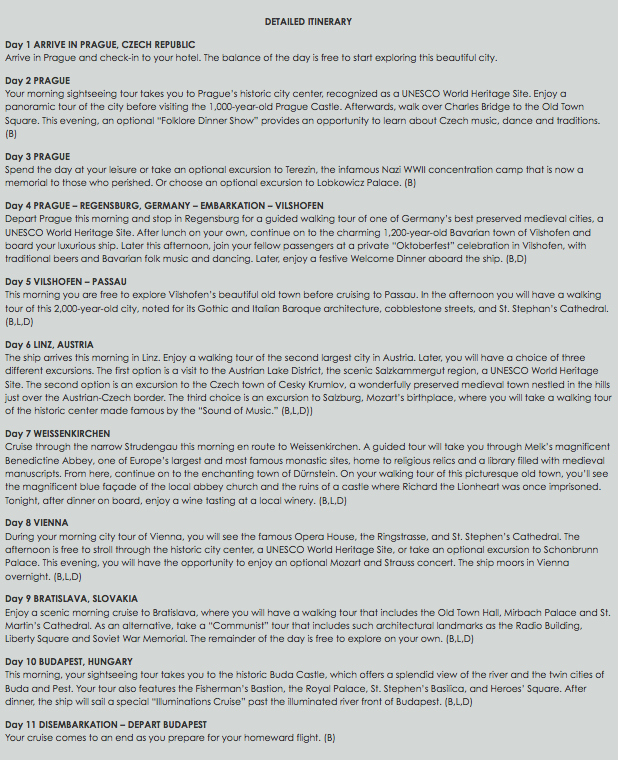 I hope you choose to explore and create with me!
To read more or to sign up click HERE.
If you have any questions at all please leave your comment below or email me at contact@jeanneoliverdesigns.com.
Take a peek into life on the ship…