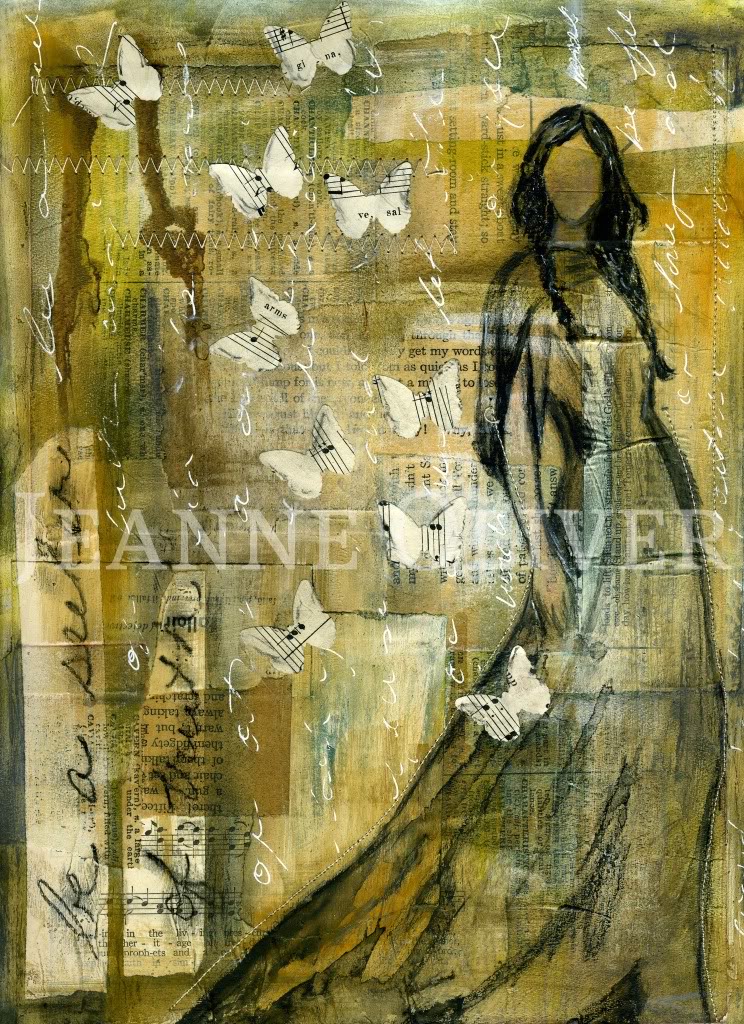 It is that time of year again!
It is our annual PRINT SALE!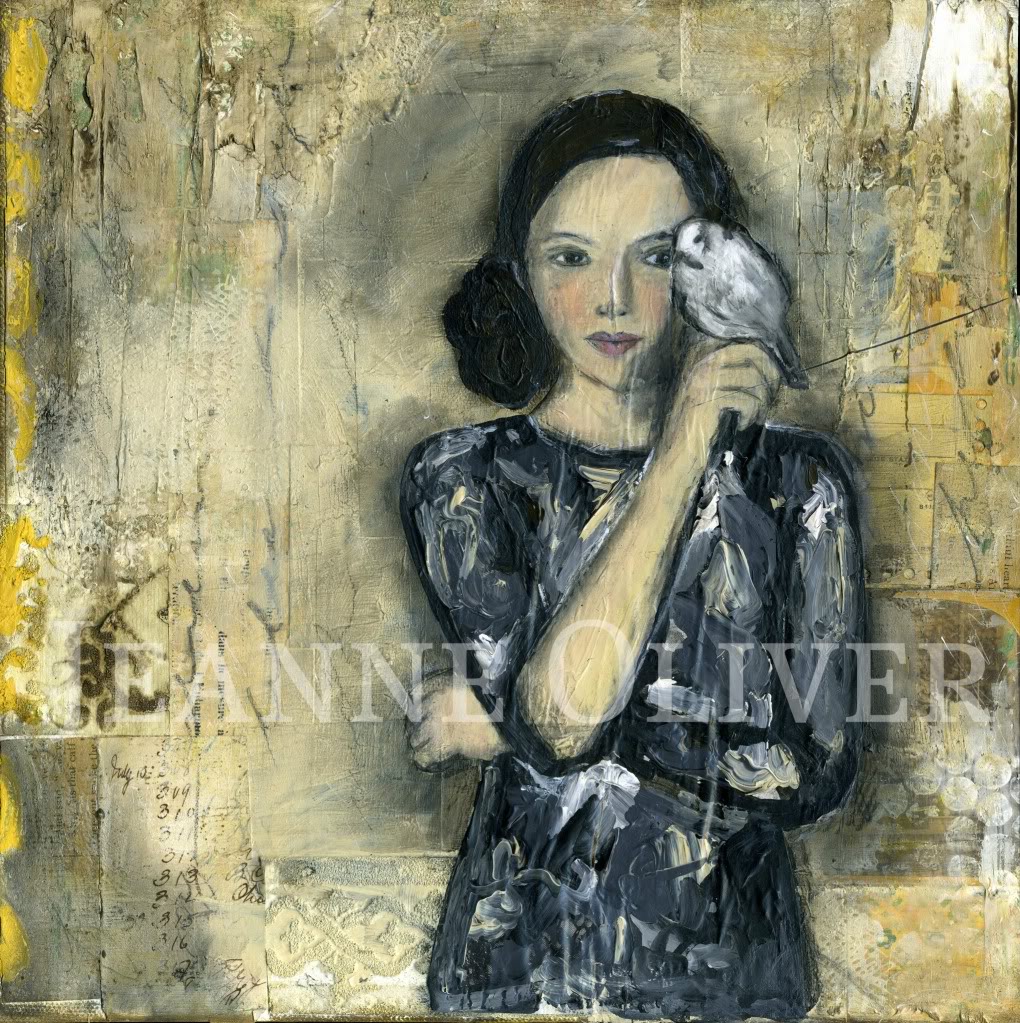 This only happens once a year and it is big!
All prints are 50% off for this week only.
(and this price includes shipping too)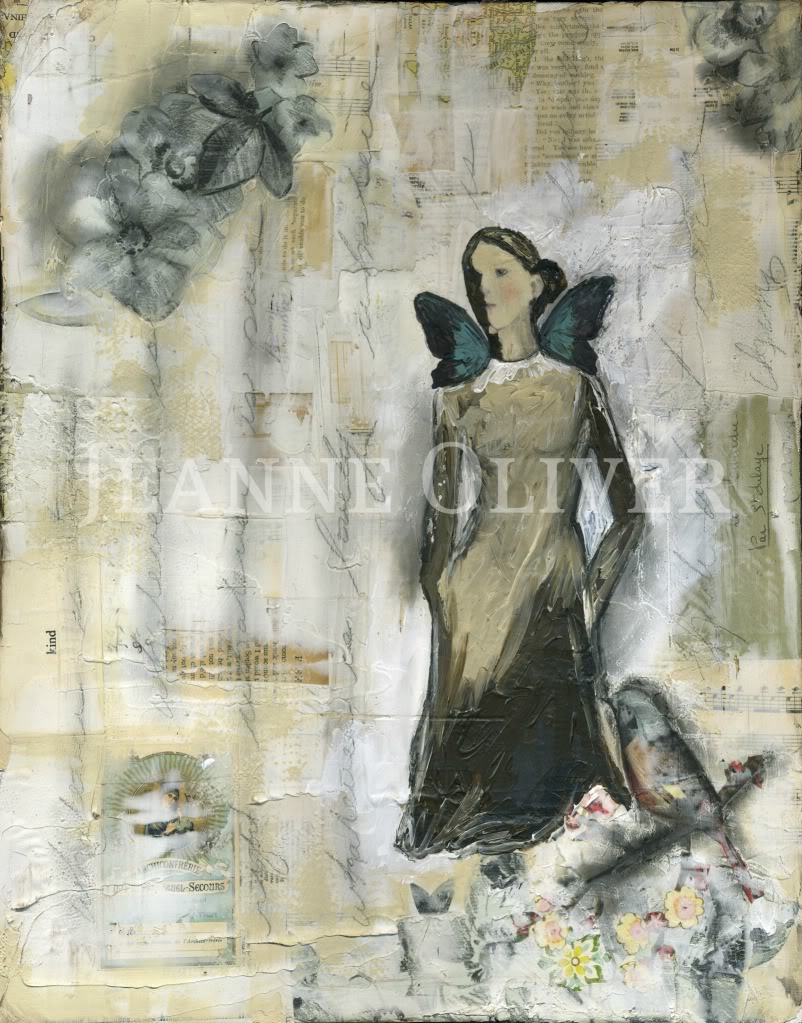 Amazing price and a good time to stock up for Christmas, birthday presents and yourself:-)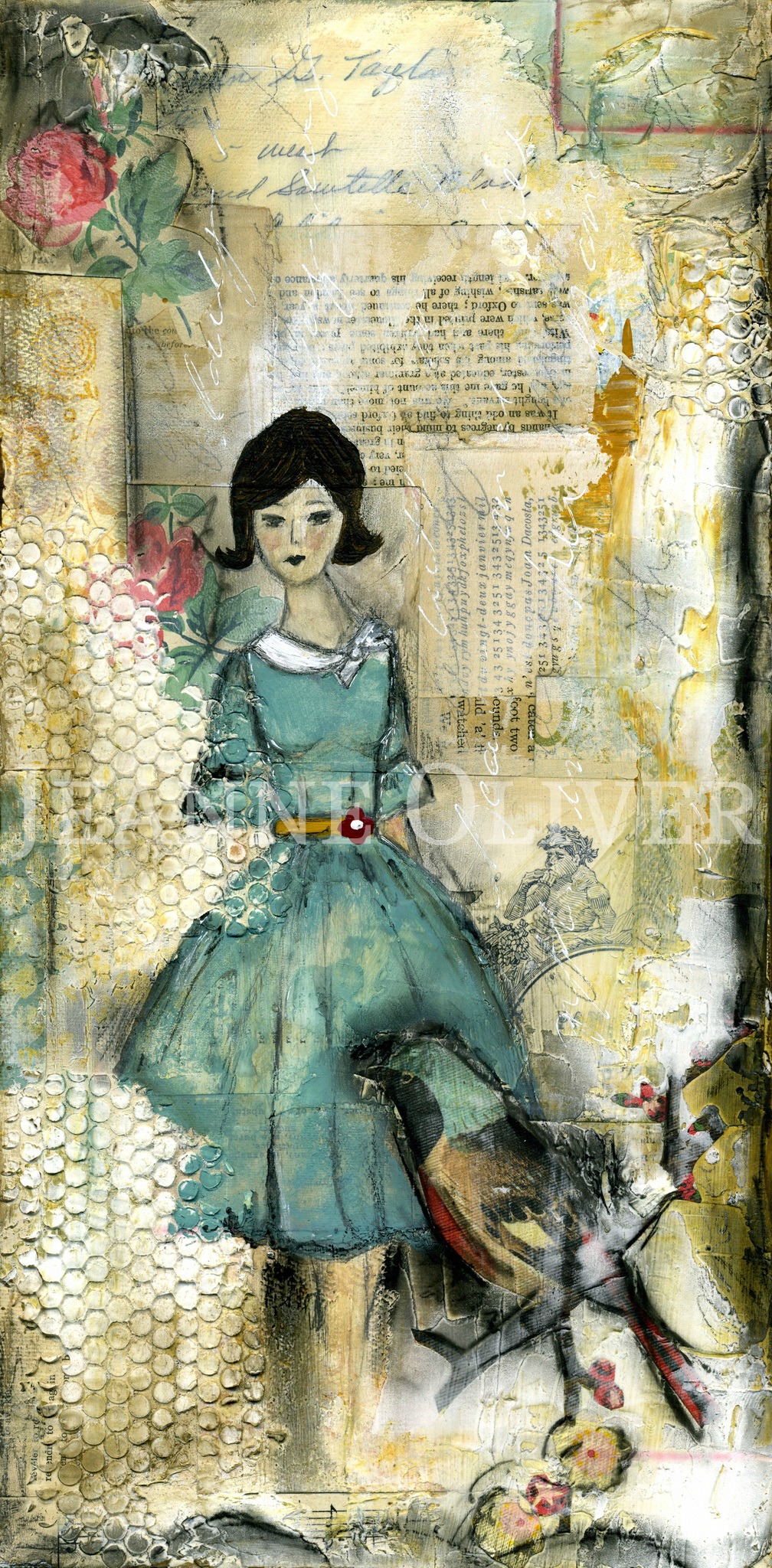 Go HERE to see the prints and all prices have already been adjusted.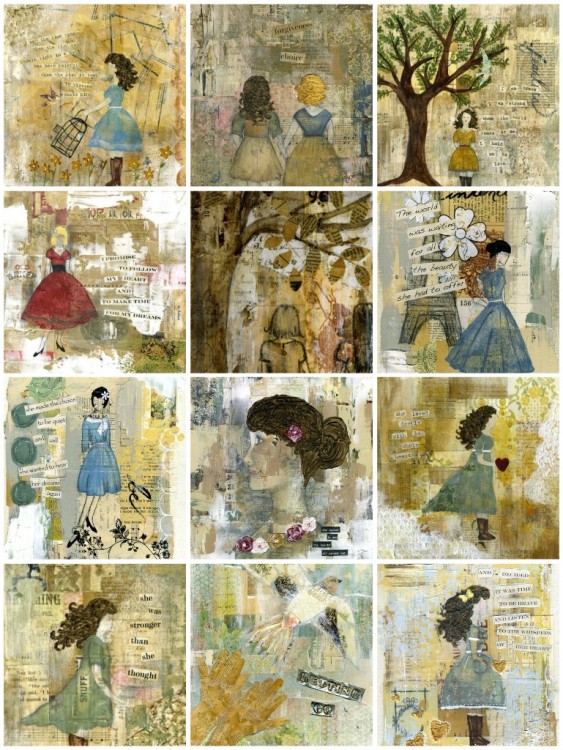 This is for this week only and we won't have this sale again until next fall.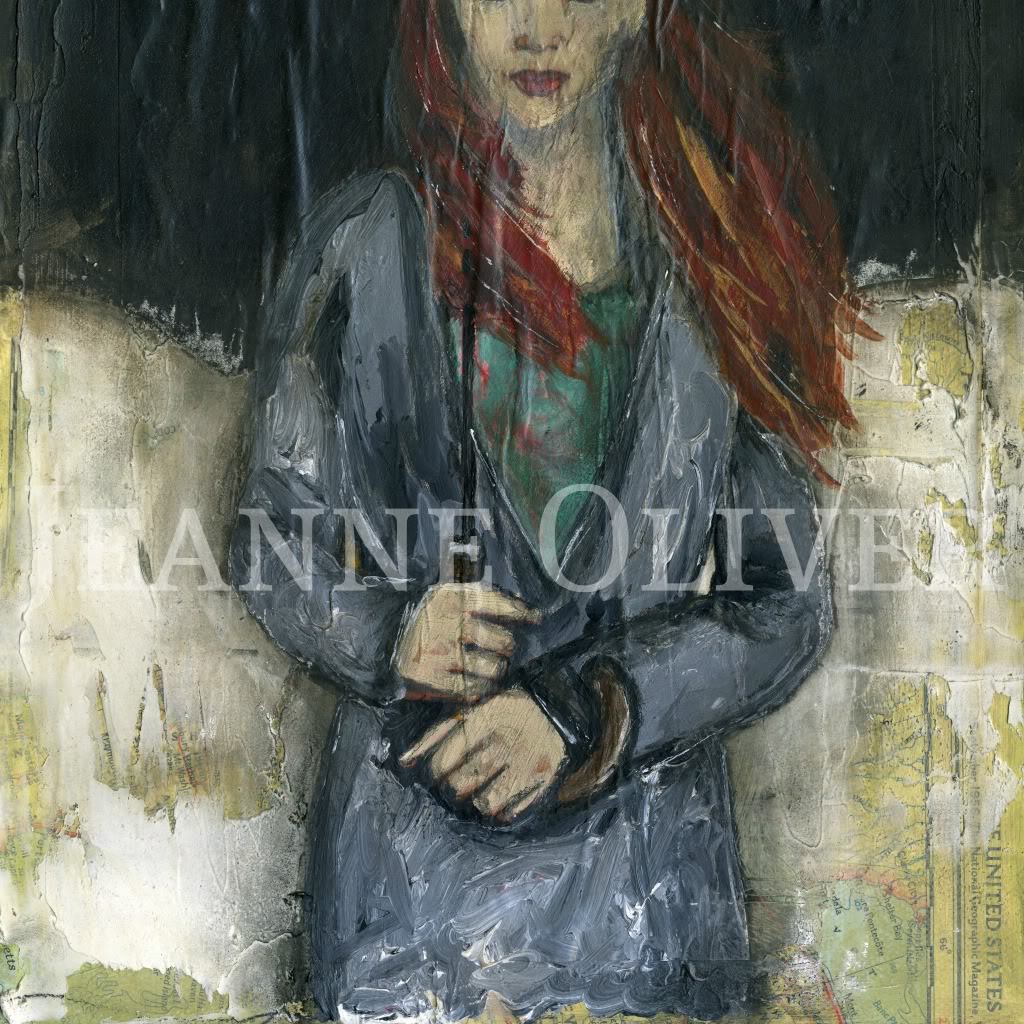 ********************
I am really excited to share with you an amazing retreat I am teaching at next year in ITALY!
Did I just bold and cap that?
Yes…yes I did!
I met Laura at another retreat I was teaching at this past spring and was so honored when she asked me to be one of her teachers.
I love that I get to bring mixed media to the retreat.
I will be teaching two classes and will be hanging out with everyone the whole week!
Italy is on my bucket list so to be able to go and teach and spend time with other amazing women….perfection!
Don't wait too long. She just announced it yesterday and she has already had people signing up!
Here are the details from Laura McCollough (the hostess)….

Are you ready for an UNFORGETTABLE Women's Retreat in Italy??
Well, I am SO excited to REVEAL that next years CREATIVE RETREAT in Bellagio, Italy will be held the week of June 22nd – 29th, 2013!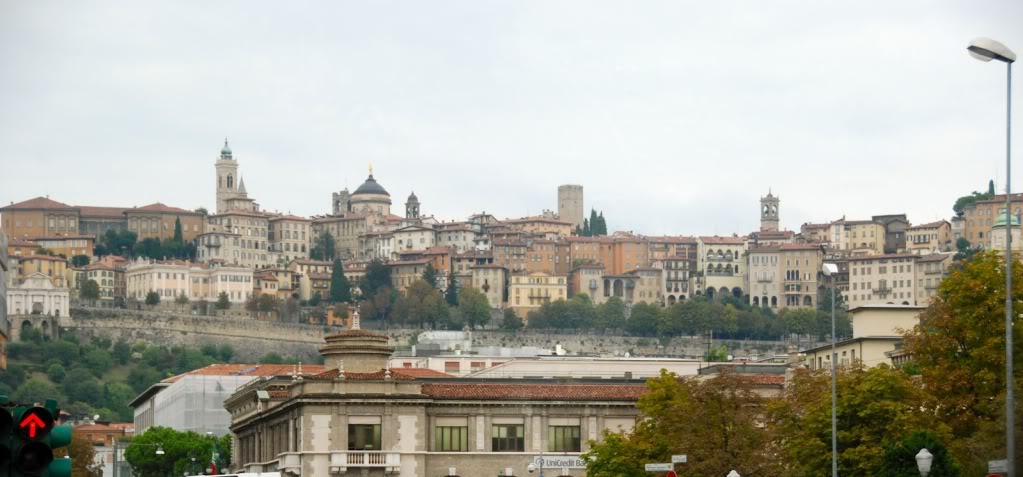 We will have another FUN-FILLED week of classes with some of the Top Artists in the industry, AMAZING excursions around Lake Como, RELAZING time by the pool or lakeshore and BREATHTAKING views of this beautiful region of Italy as we enjoy local foods and the annual San Giovanni Festival!
Here's a look into what's included in the week we have planned for you!
~ The San Giovanni Festival with a torchlight procession through town
~ A week of INSPIRATION with Teresa Collins, Jeanne Oliver & Laura McCollough
~ 3 Excursions in the breathtaking surroundings of Italy, including a boat and villa tour ~ 5 Lunches and 5 Dinners in beautiful locations around Lake Como
~ 7 nights lodging at the GHVS Apartments or La Lemonera Apartments
~ Live music in the Grand Hotel Villa Serbelloni's Music Room
~ Crop time, demo's and make-n-takes
~ Goody bags, raffles and surprises
~ Plus time to relax by the pool or sit at the waters edge
~ Time to stroll the streets, enjoy some gelato or shop the cobblestone streets
~ An UNFORGETTABLE experience you will carry with you forever!
Don't miss out, Sign up on October 15th for this incredible Creative Retreat! The cost for the week long event is $3,150* and payment plans are available. For all the details of this event and everything that is included in the price, you can go to: http:// akissonthechic.blogspot.com
There is a very limited amount of sign-ups available for this event, so sign up at: http:// akissonthechic.blogspot.com today!
Feel free to email laura@akissonthechic.com with any questions. And don't forget to sign up on Facebook or follow along at: A Kiss on the Chic's Creative Retreats.
*Discount on price is available depending on apartment choice and/or triple occupancy.