We have brand new vintage fabric messenger art bags back in stock! Each bag is made from 3-4 different vintage fabrics, lots of pockets, adjustable straps, antique brass hardware, a removable flower and even antique brass feet on the bottom of the bag. If you are looking for a fun and beautifully made bag for your art supplies, computer or day to day bag we would love to wrap one up for you.
Meet the Kennedy, Sophie and Piper. They are sure pretty!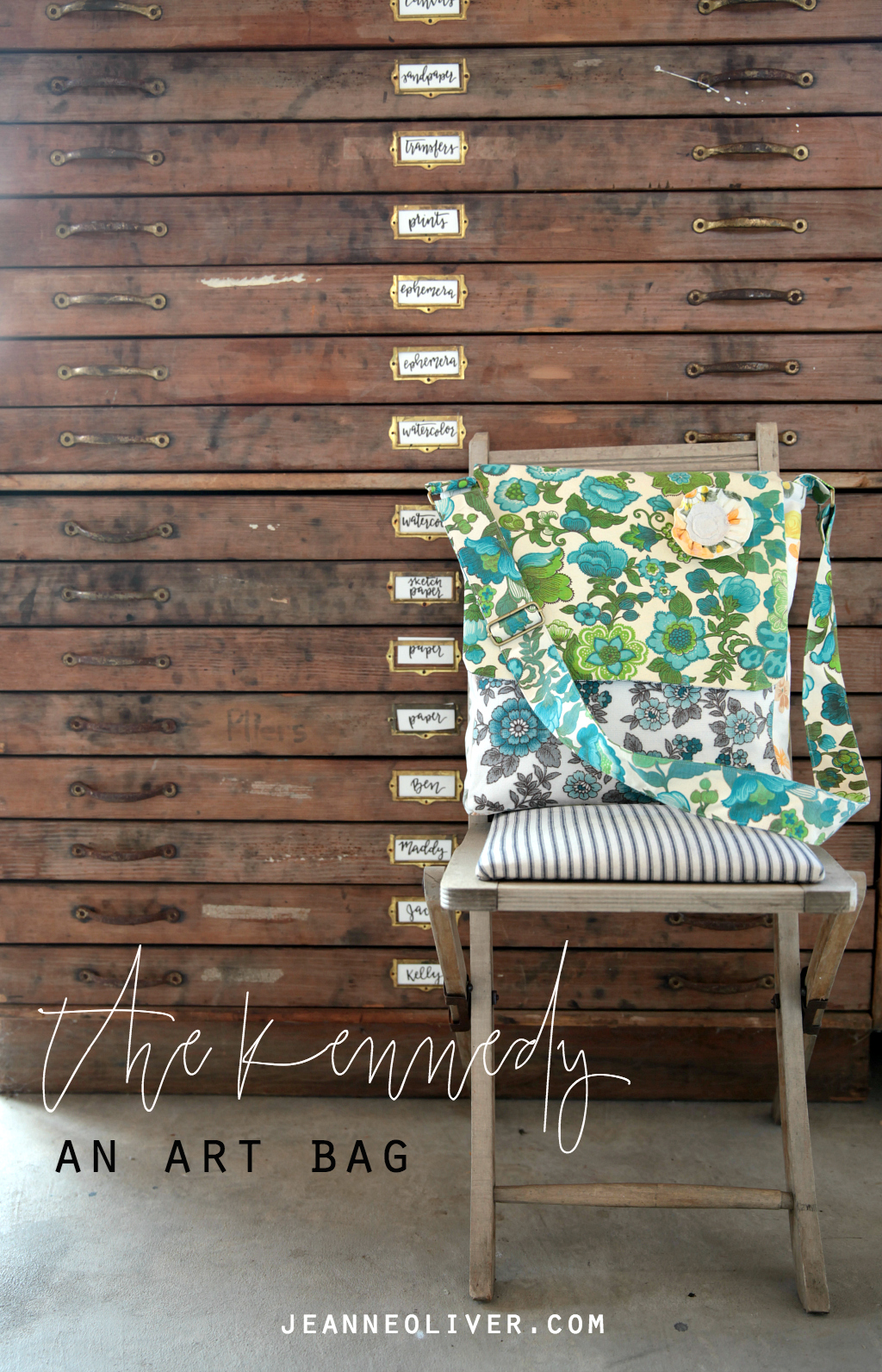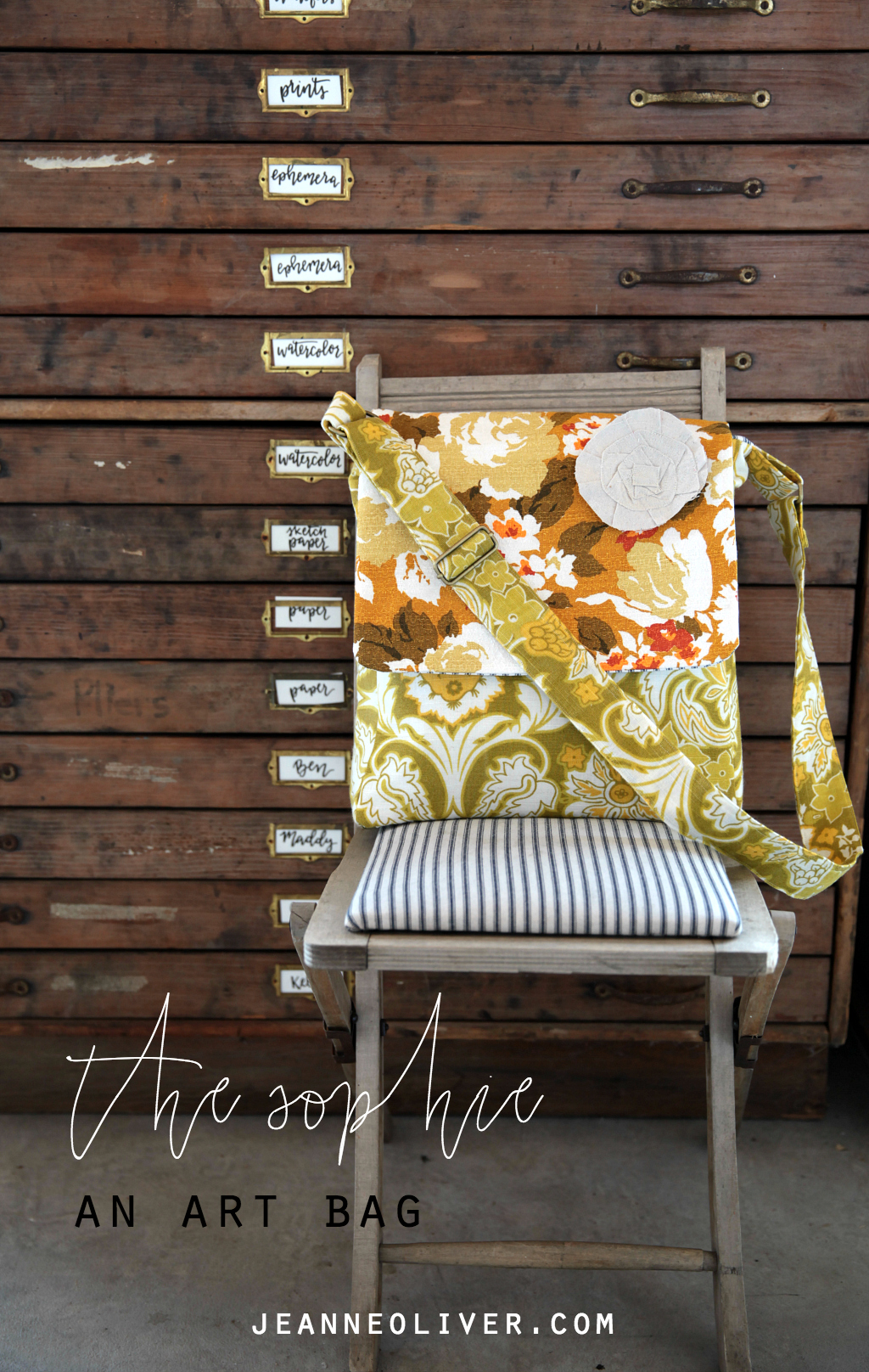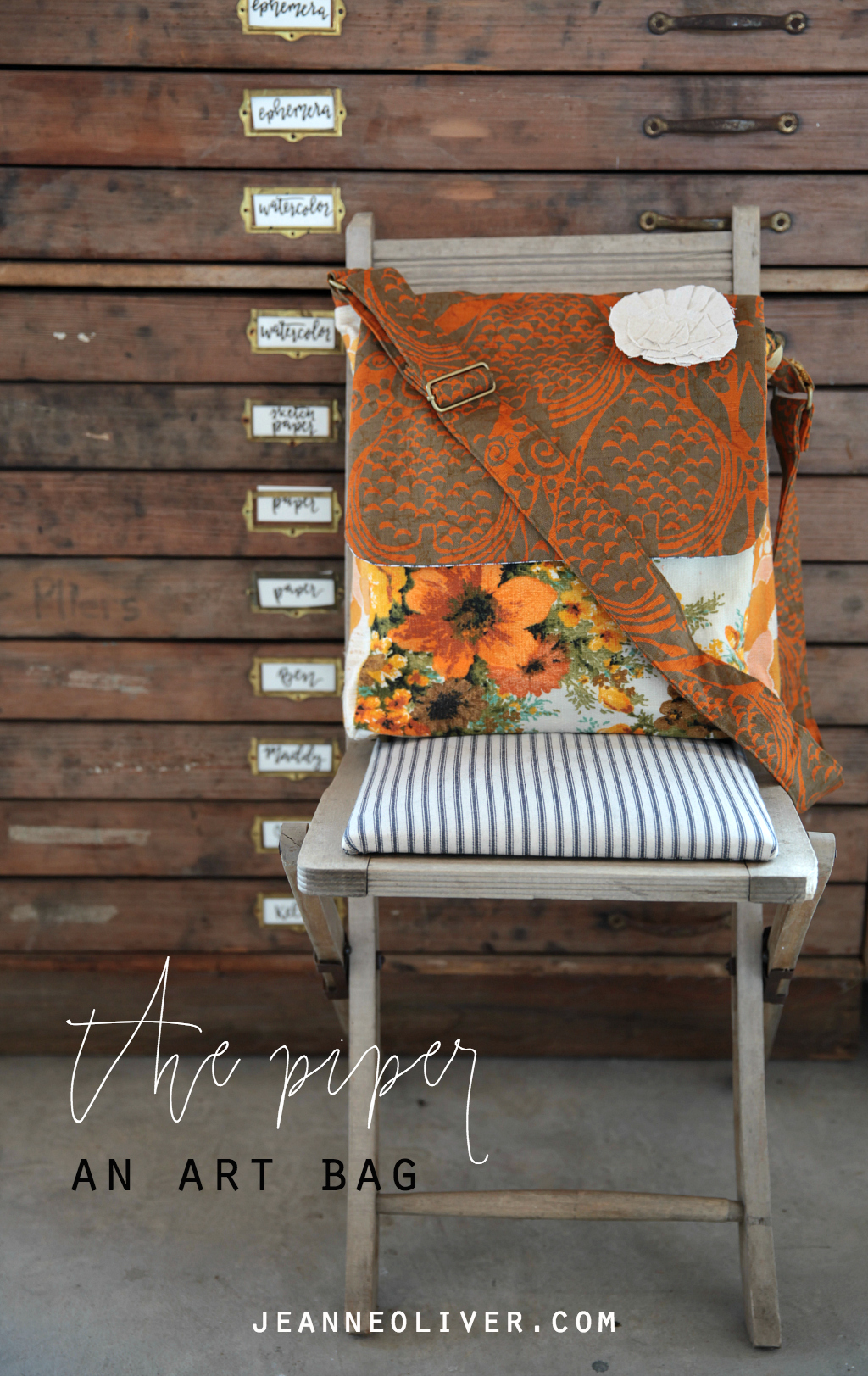 All bags are ready to ship out immediately! If you have any questions please email us at contact@jeanneoliver.com.