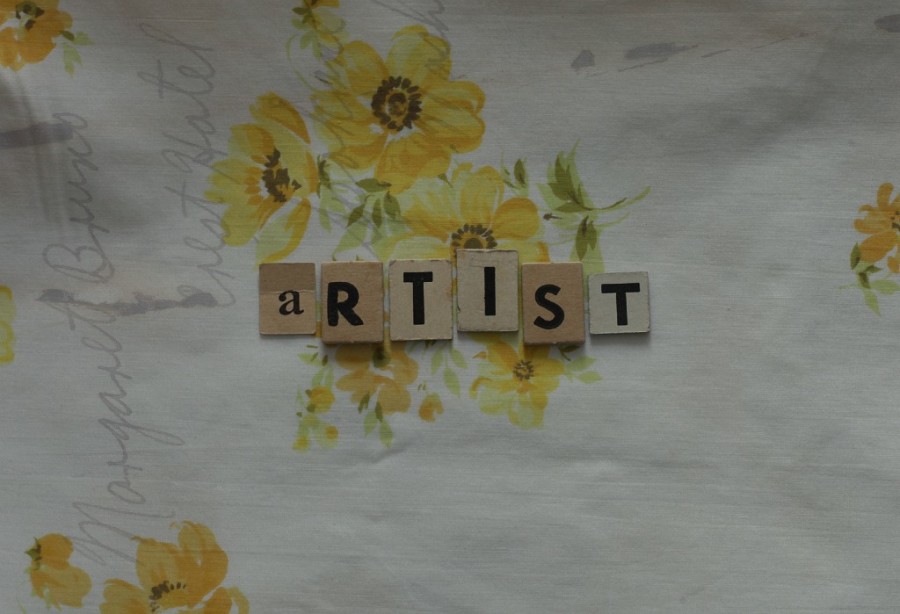 Some of the main questions I receive are questions about my art supplies and supply sources.
I know it can be hard to order or buy things from all over the place.
I order from Dick Blick.  I also shop at Michaels, Hobby Lobby and Archivers.
I use vintage items from Goodwill, garage sales and flea markets.
I also order vintage items from ebay and Etsy.
For a person just starting out in mixed media art it can probably feel overwhelming trying to find all the supplies.
There are incredible resources out there and really so many materials you can use…hence "mixed media".  You can use anything that you want.
During my last class I gave a handout of my most used/favorite products.
SUPPLY LIST
Canvas (I order in bulk at Dick Blick)
Vintage and new papers (don't forget catalogs and other pretty papers)
Acrylic paints (craft, fluid, heavy body)
Random tools around the house to create texture (bubble wrap, shelf liner, credit cards, paper towel rolls etc.)
Good brushes (these are not expensive and I think they work great)
Prismacolor colored pencils (my favorite colored pencils..blends like a dream)
Stencils (I buy mine from Archivers or Christy's shop)
(this is just a small sampling of what I use…but a good place to start)
I wanted to share with you an online site where you can get A TON of my most used products.  Of course not any one place will have everything but this online shop has a lot and wonderful prices!!!
My good friend, Christy Tomlinson, has an online mixed media shop.
She has some of the best products at wonderful prices..and you can order it ALL from one place!
I want to give one of YOU a $200 gift certiciate to her shop.
Just leave a comment on THIS post to be entered.
If you blog, twitter or facebook the giveaway come back and tell me and you will be entered each time.
I KNOW that $200 to spend in Christy's shop will help one of you really SHOW UP with your creativity!
Christy is also offering all of my readers a 15% by using the code ARTLOVE2 at checkout!
Isn't she amazing??!!!
If you need help picking what you want I want to share some of my favorite things from Christy's shop…
For texture
For Color/Shading
Fun Tools
Ranger Heat It Craft Tool (I have ordered three now for my next class)
Christy has compiled the coolest rub-ons, stencils, stamps etc.  You couldn't find all of this at Archivers!
She has truly brought her favorite tools together for her shop.
I use many of the things Christy lists in her favorites if you want to check them out.
Share with your friends and enter THIS post for the $200 gift certificate giveaway!
I can't wait to bless one of you with all those art supplies!!!
I will draw the winner on Friday, April 22.
*********************************
In a few days I will be meeting some of my dearest friends (creative, kind, funny, encouraging, beautiful, wise) in the mountains of Utah to just play.
I hear that flea markets, spas, book stores, creating and good food is on the schedule!
I have been looking forward to this time with them for months!!!
I am blessed by such friendships.