In 2018 I knew that 2019 was going to be the last year I led overseas art workshops for the foreseeable future. As much as I loved gathering, teaching and traveling it was the most deep knowing that it was time and I had complete peace about my decision. Then 2020 changed all of our worlds and I was not only grateful that I didn't have scheduled trips to cancel but it also was a reminder how much I had taken the gift and privilege of traveling for granted.
During lockdown and after, I was able to reflect on my past trips, the women that I have met along the way, what really made each place special, little things I had learned about different cultures, and of course the places I hoped to visit again.
Even though I plan to continue to travel as long as I am able, I also feel so good about my decision to not lead overseas workshops. I know my purpose and my focus and this is not a part of it anymore. When you truly know your purpose you are able to see the beauty that others are doing and not feel like it has to be for you or that you have to continue it even when you know your time has passed.
So, even though I will not be leading overseas workshops this wasn't going to stop me from gathering some of my favorite artists. Welcome to An Artist In series. In this series a different artist, that is intimate in different parts of the world, will share their insider tips for where to eat, stay, see the best art, sketch the best views, rest at their favorite cafes and more. You will be able to go out and adventure here in the US and abroad and feel like your best friend shared the best kept secrets about an area and you can explore with confidence.
The first in the series is An Artist in Florence. My long time friend Melissa McArdle has lived in Florence off and on for years with her husband and daughter and as she shares her favorite spots your heart will ache for Florence like never before.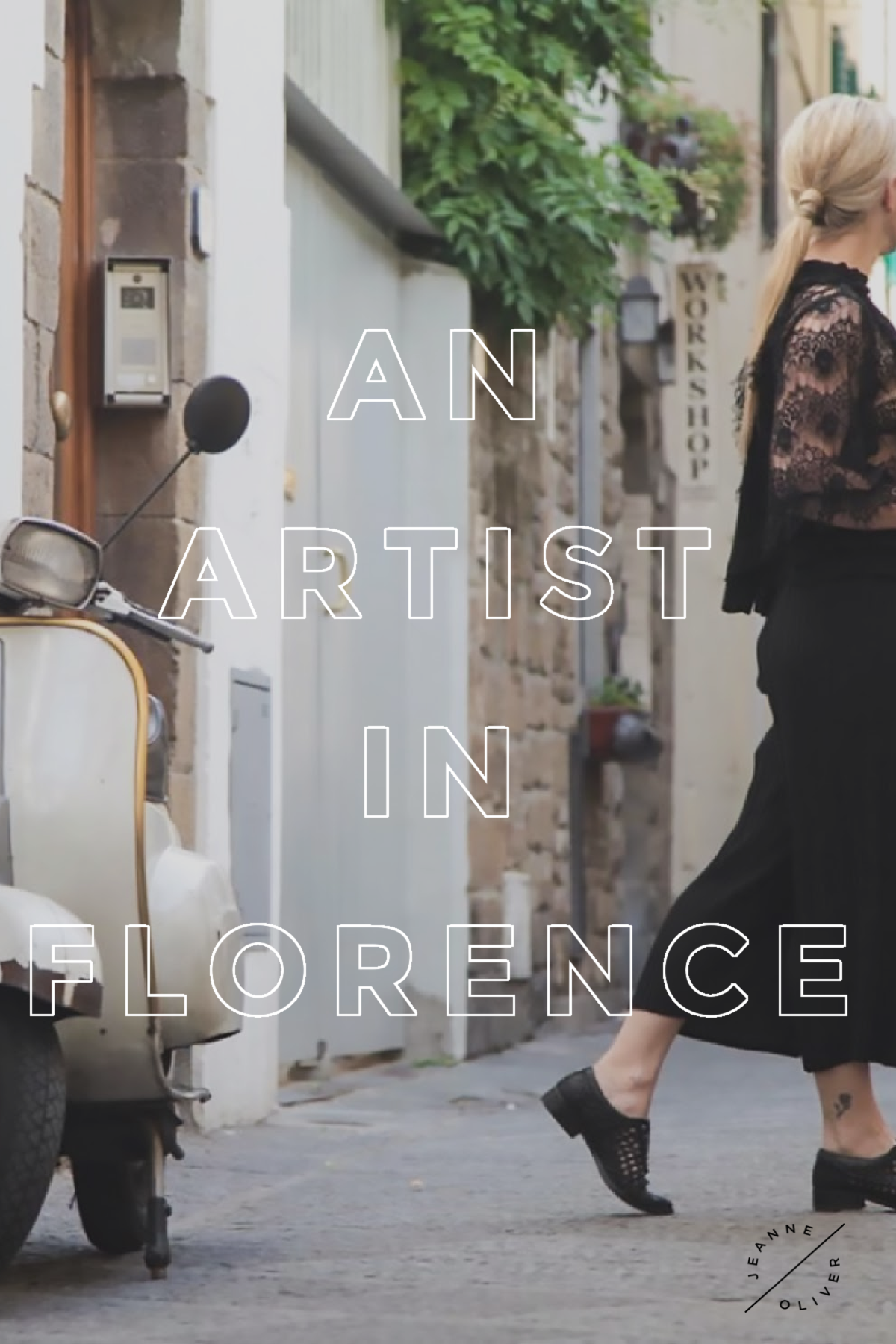 "To grasp the fact that man once created and built such magnificence … this is the overwhelming feelings of awe that captures your soul as you walk the streets of Florence."
– Melissa McArdle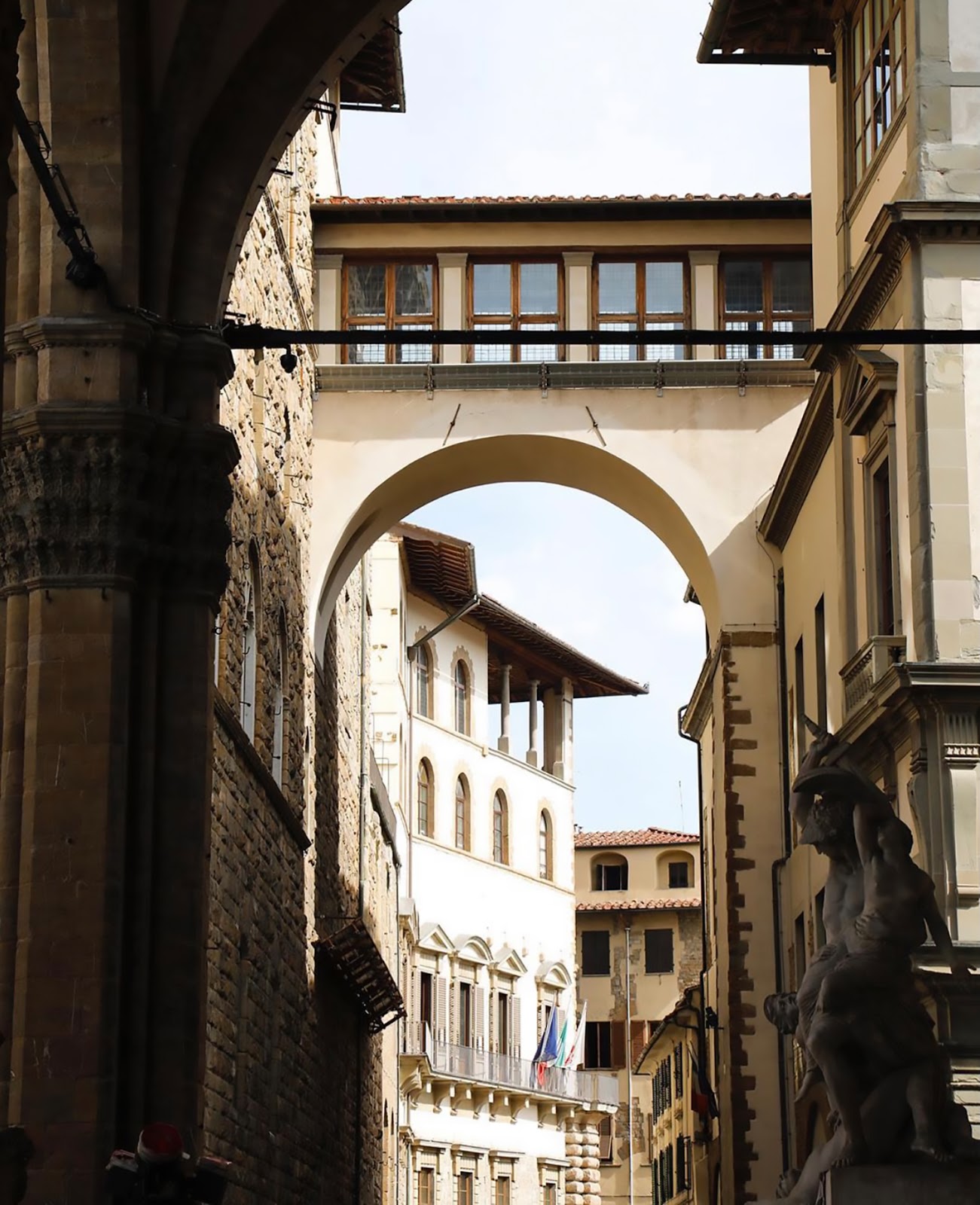 Florence, Italy. She is an elaborate jewel box of a city, filled with extraordinary treasures. She offers present day lives the opportunity to soak in the wonders of the renaissance past. Her buildings are strong and proud just like the generations of Florentines who call this magical city home. To be able to walk the same streets that some of the world's most incredible artists and thinkers once walked offers a significant imprint to all who open their minds to the greatness that is Florence.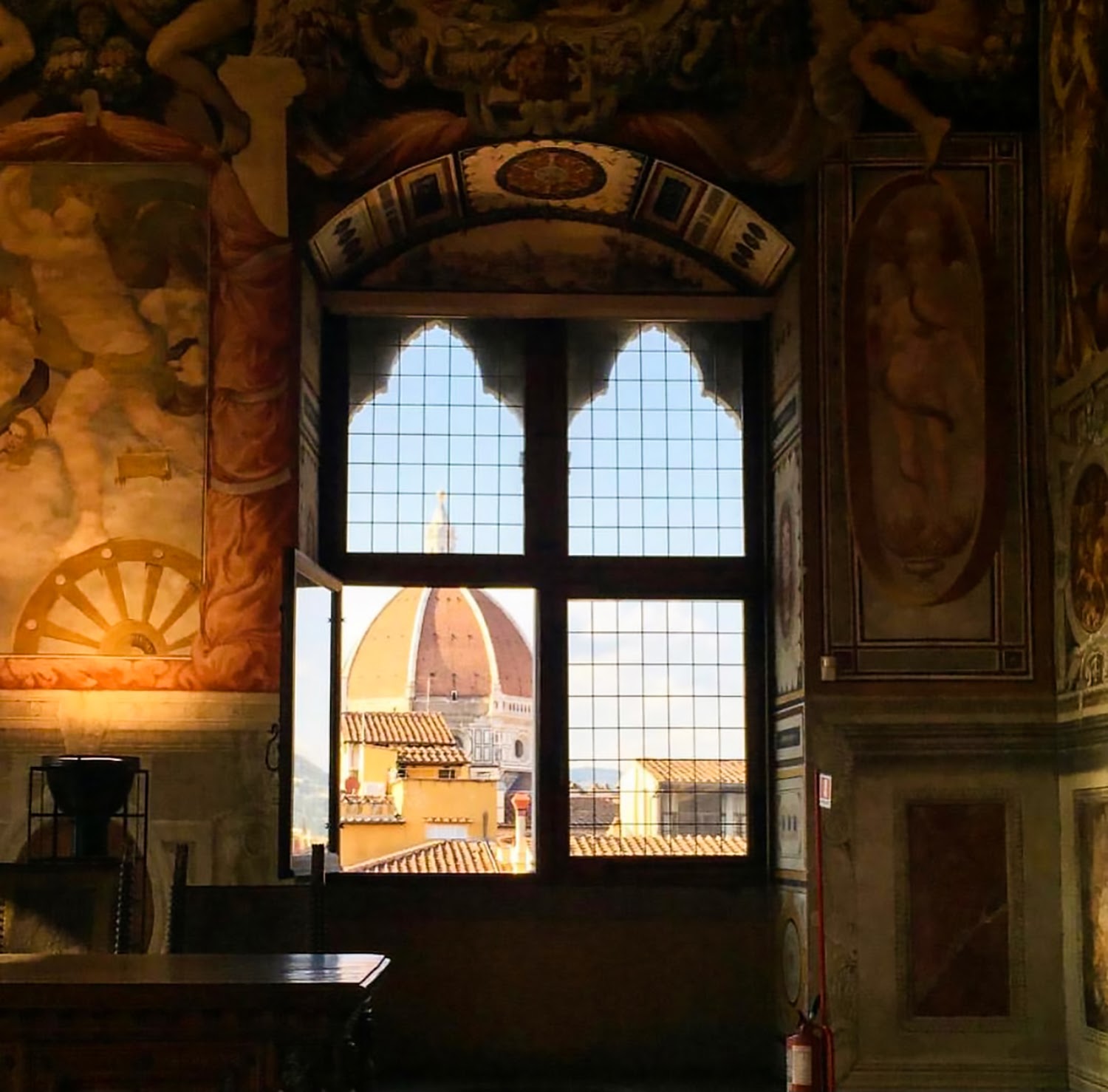 "Travel books do not touch the surface of things. As to the true Italy,
it is only to be found by patient observation." – unknown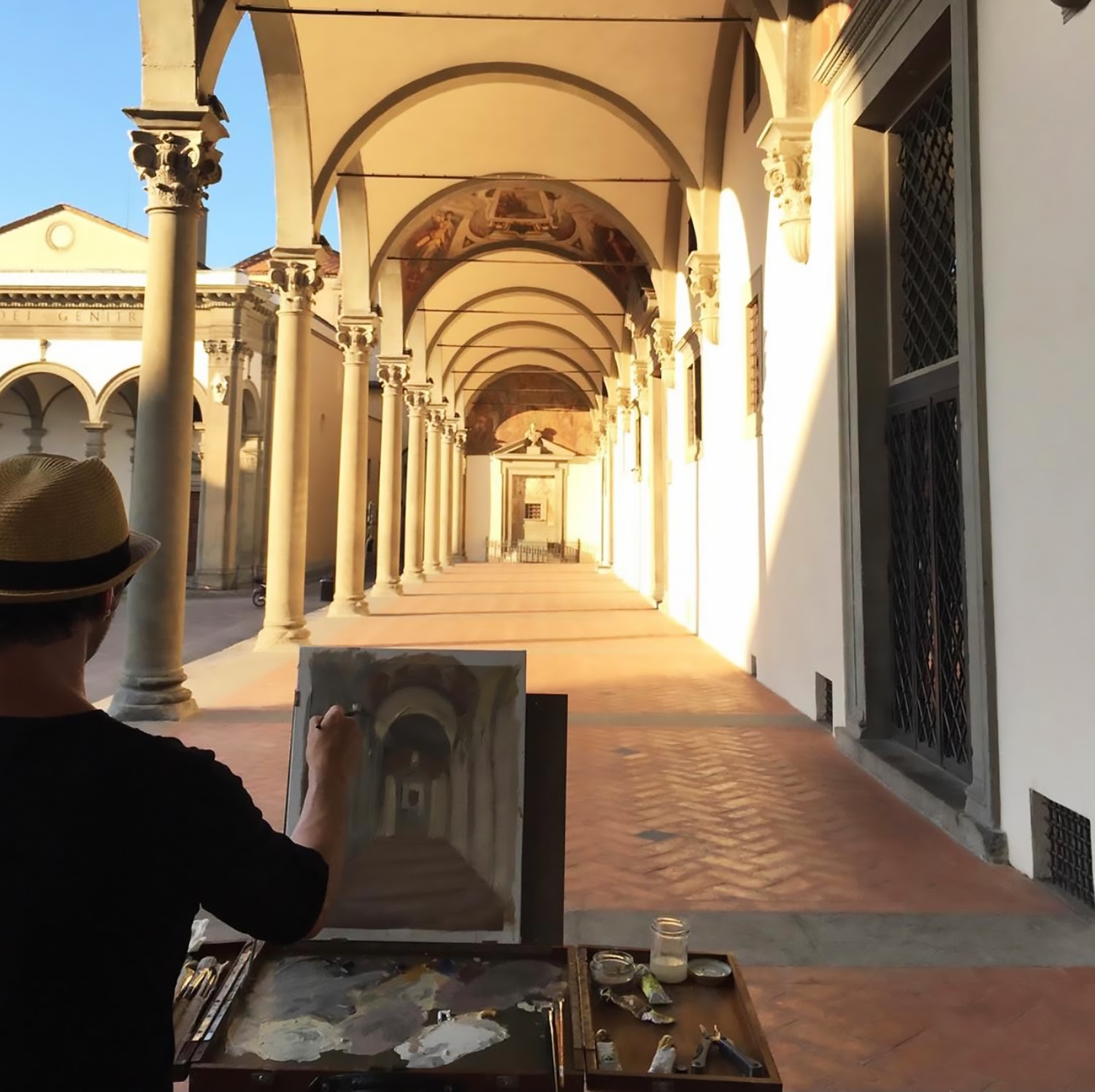 We spend long periods of time in this magnificent city, and as a pair of artists, Sean being an architect/designer/sculptor, and I am a photographer, our days are full of creativity and many moments of just being to allow the splendor that surrounds us to slowly seep into our souls. Florence has a way of getting under your skin in the most beautiful ways possible. She doesn't rest on her past greatness, for she continues to inspire new thinkers and artists. Florence is the heartbeat for dreamers and doers.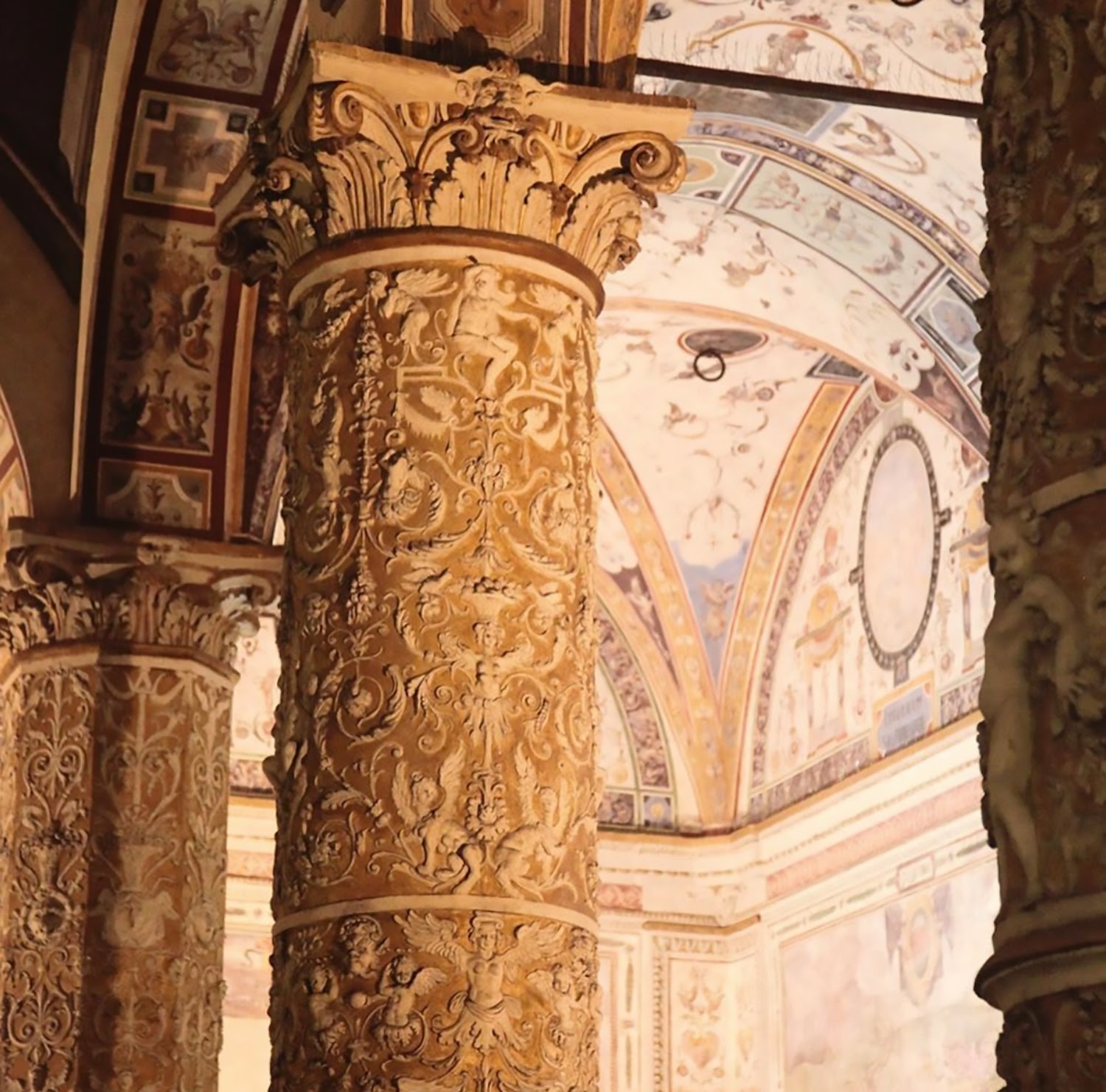 Coffee. As with all things, a good cup of coffee is an ideal place to begin. There are some really excellent cafes serving delicious coffee throughout Florence. Two of our favorites that we frequent often are Ditta Artiginale (Via Sprone in the Oltrarno) and Cibreo Café near Sant' Ambrogio Market (City Center).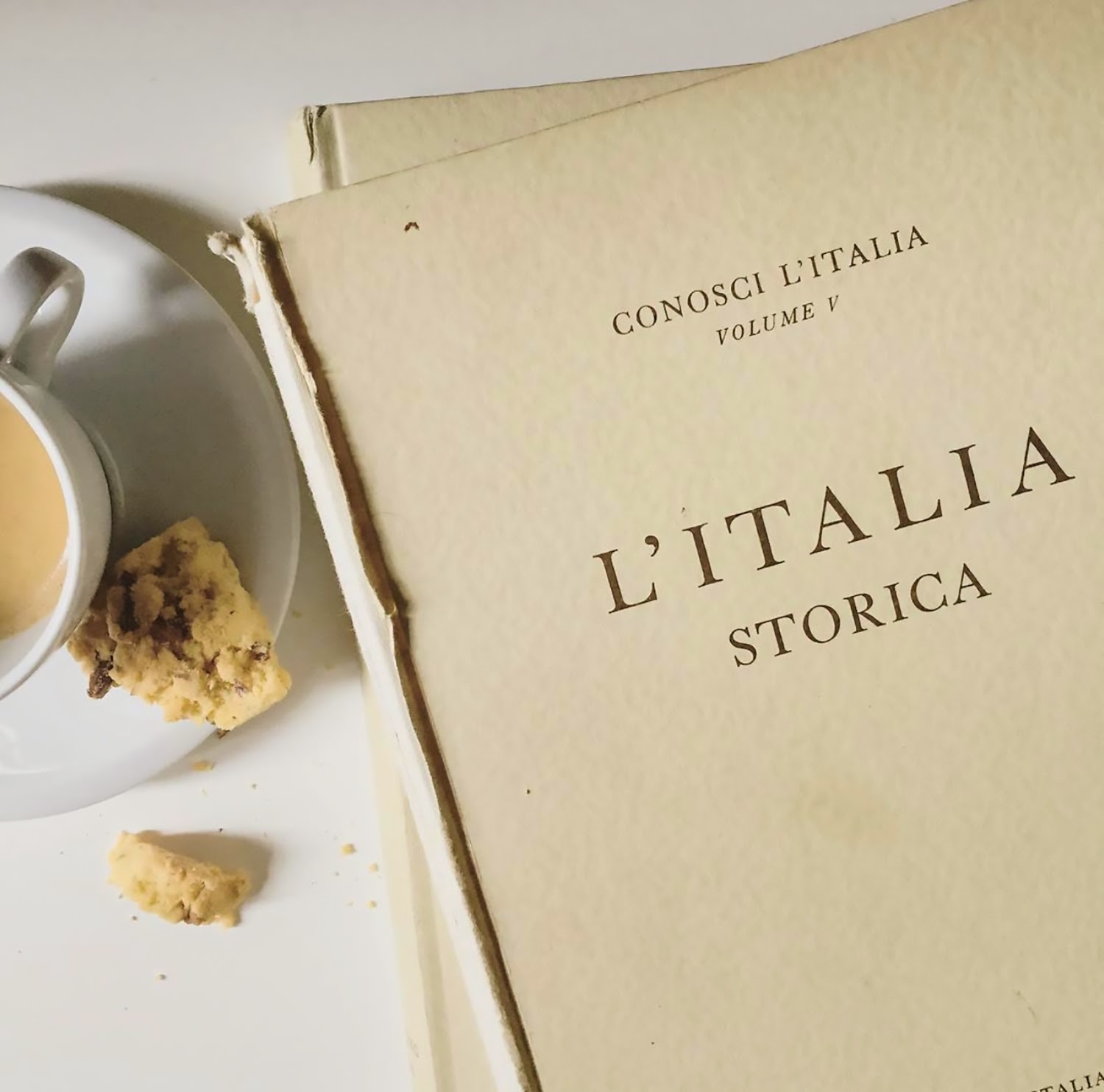 Museums. There isn't a way to place them in a particular order of relevance because each collection within the walls of these museums deserves to be seen and cherished.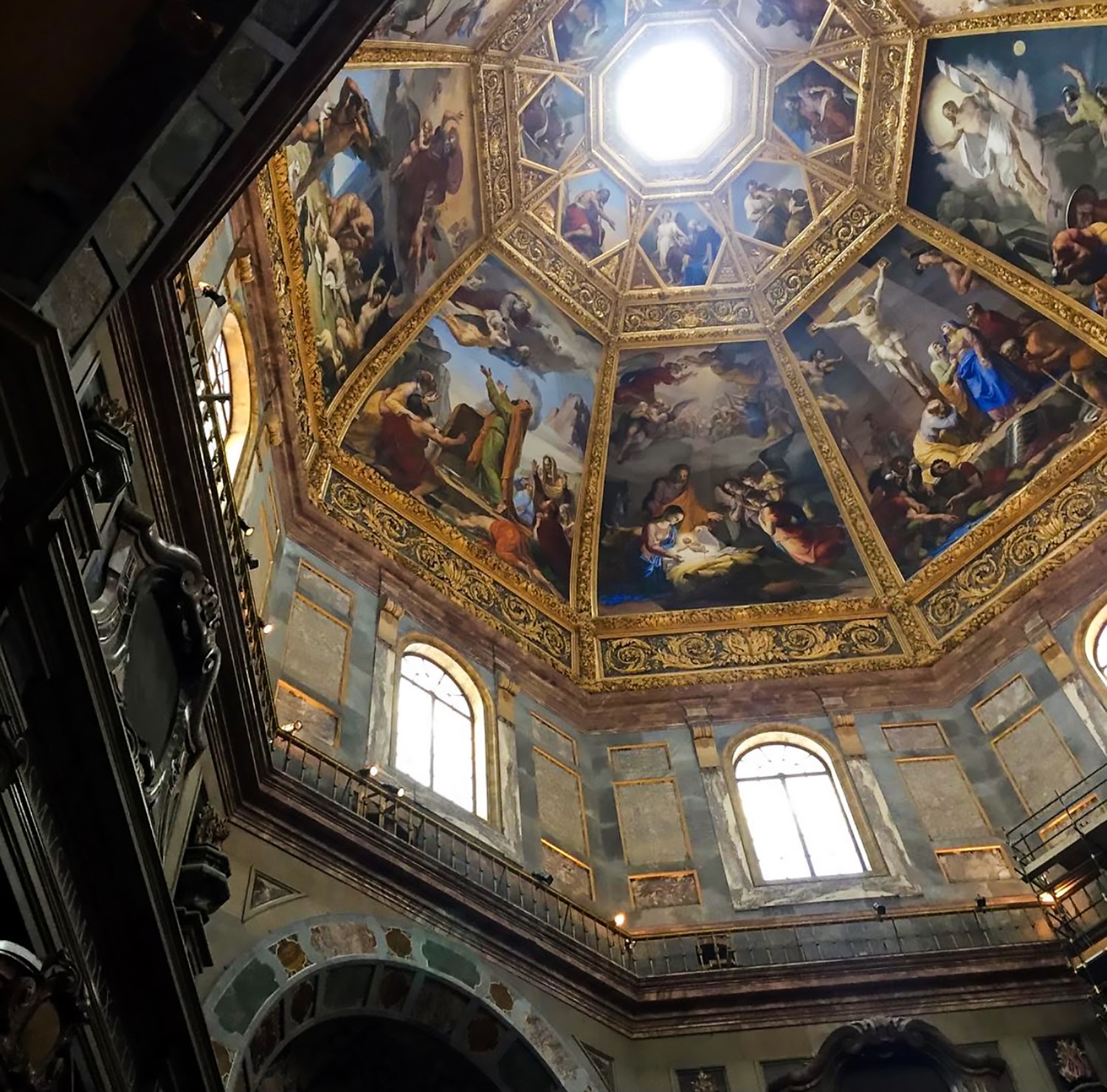 The Bargello Museum has the best collection of Renaissance sculptures in Florence and is located in one of the oldest buildings within the city center. Also check the event schedules during your travel dates as there are often evening concerts and performances within the courtyard.
Galleria dell'Accademia was home to Europe's first school of drawing, now this museum of art is chiefly famous for its several sculptures by Michalangelo, notably his David, in addition to an extensive collection of 15th and 16th century paintings.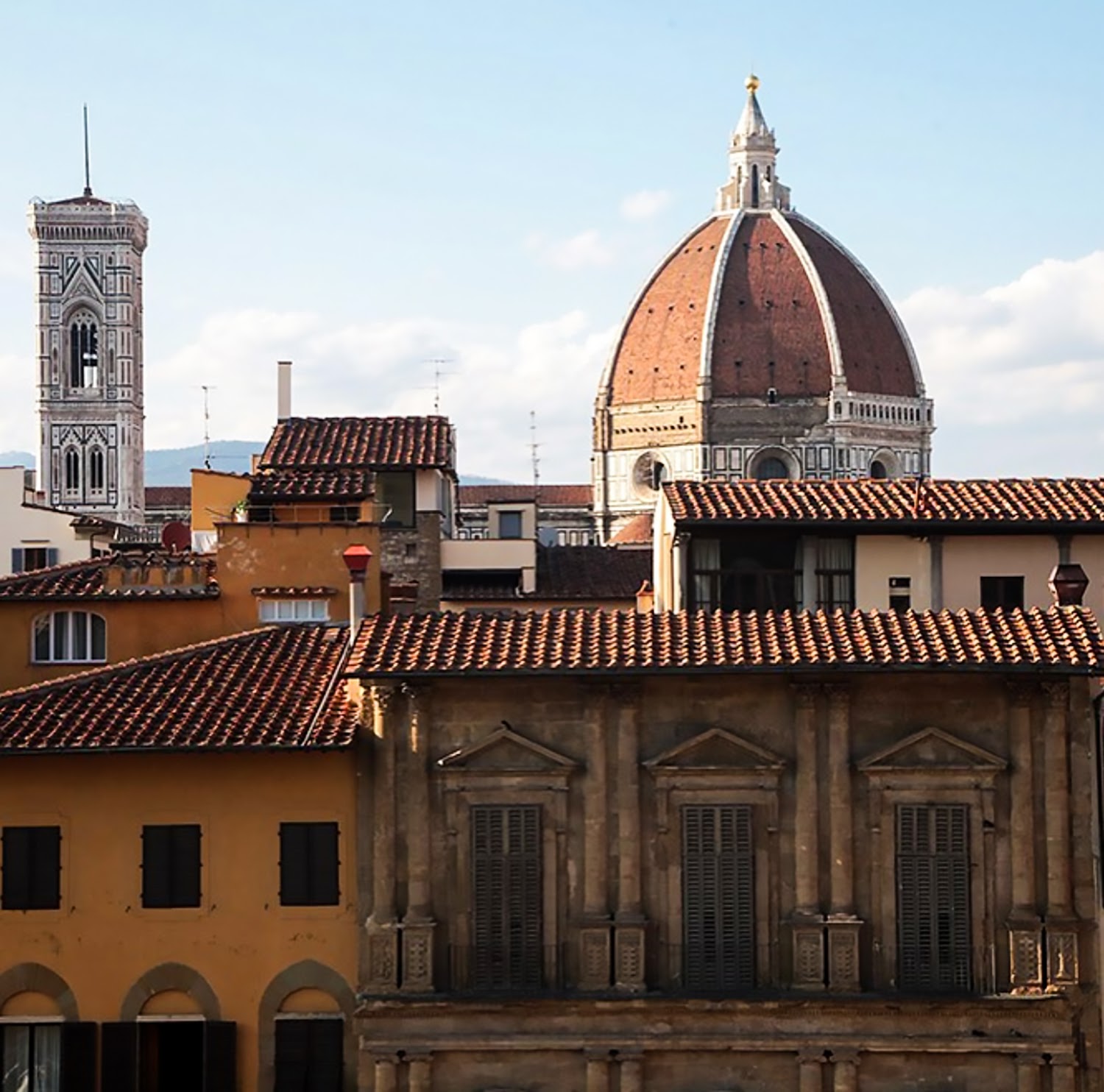 Palazzo Pitti houses important collections of sculptures, paintings, art objects, costumes and porcelain in a monumental complex of buildings worthy of your time.
Uffizi Gallery is home to some of the world's finest collection of Italian Renaissance paintings, particularly of the Florentine school. In the summer months, there is often one week day the gallery remains open late and this is a fine time to enjoy a quieter stroll through the galleries and have a spritz at the rooftop bar.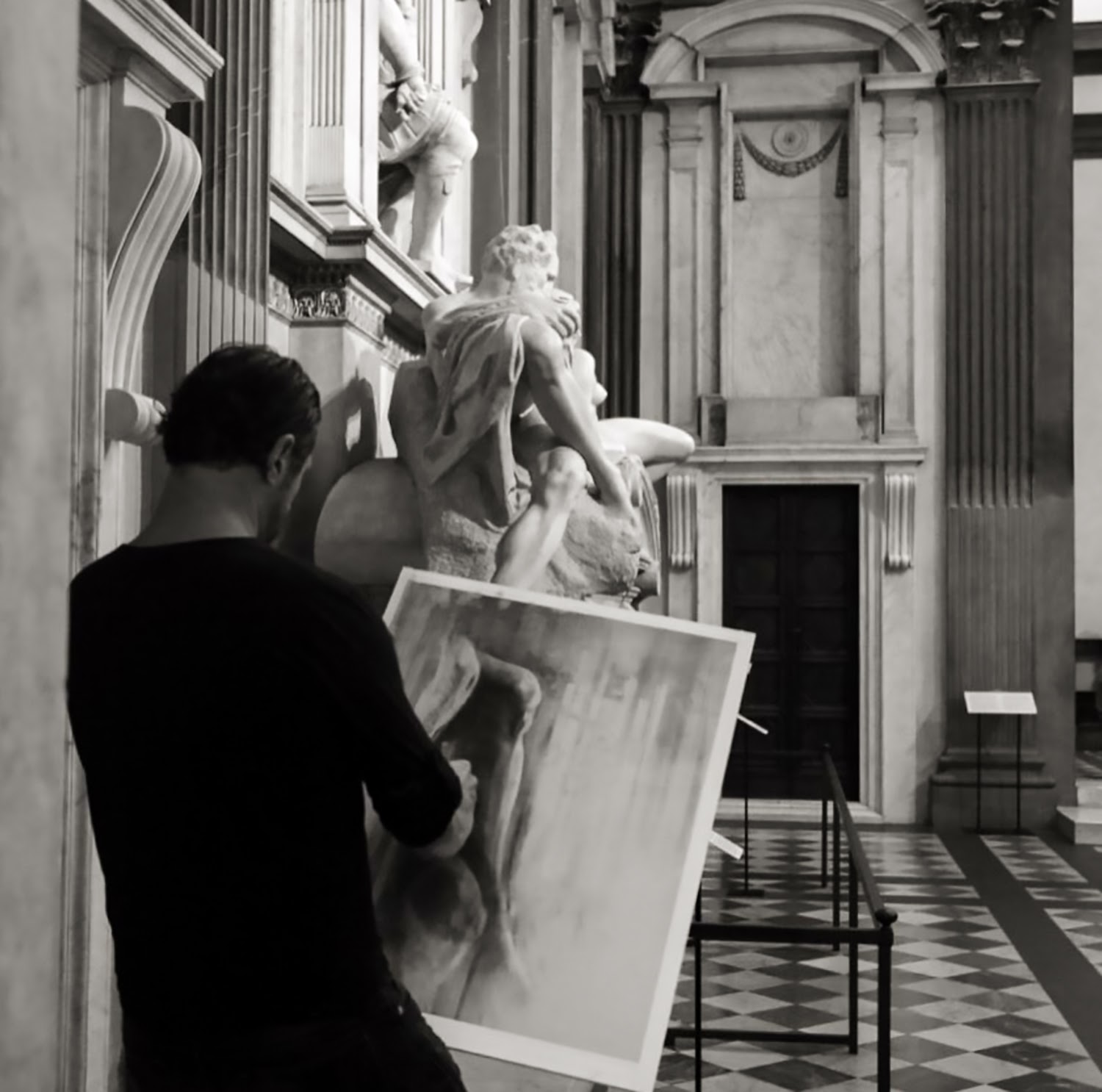 Medici Chapel is one of the most beautiful spots that isn't frequented by many, yet it is definitely a must to behold the monumental sculptures Dawn & Dusk by Michelangelo which were recently cleaned and restored back to their original magnificence.
Museo de Innocenti is housed within a 14th century building and allows the public to enter its doors to glimpse its six centuries of history, its architectural spaces created by Brunelleschi and to the masterpieces housed within, which includes works by Botticelli and Domenico Ghirlandaio. However, it is the roots of this building that will find your heart strings being pulled with the woven stories of how this institute was created to help and care for abandoned children.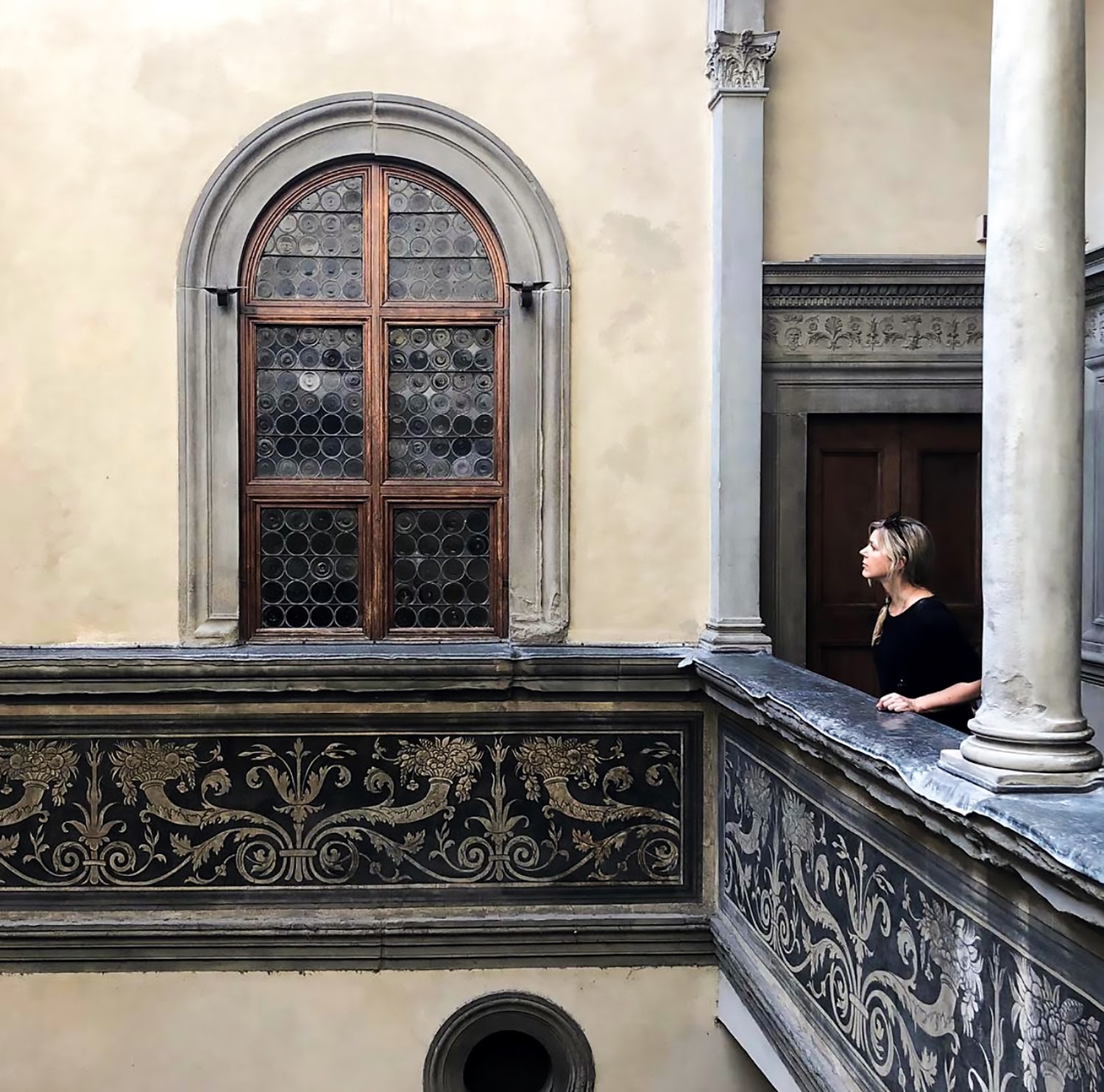 There are so many more museums to share and as always, the time to do so is sparse. Should you find yourself wishing for more, please reach out to me for a list of musts if your time in this splendid city is more than just a few days.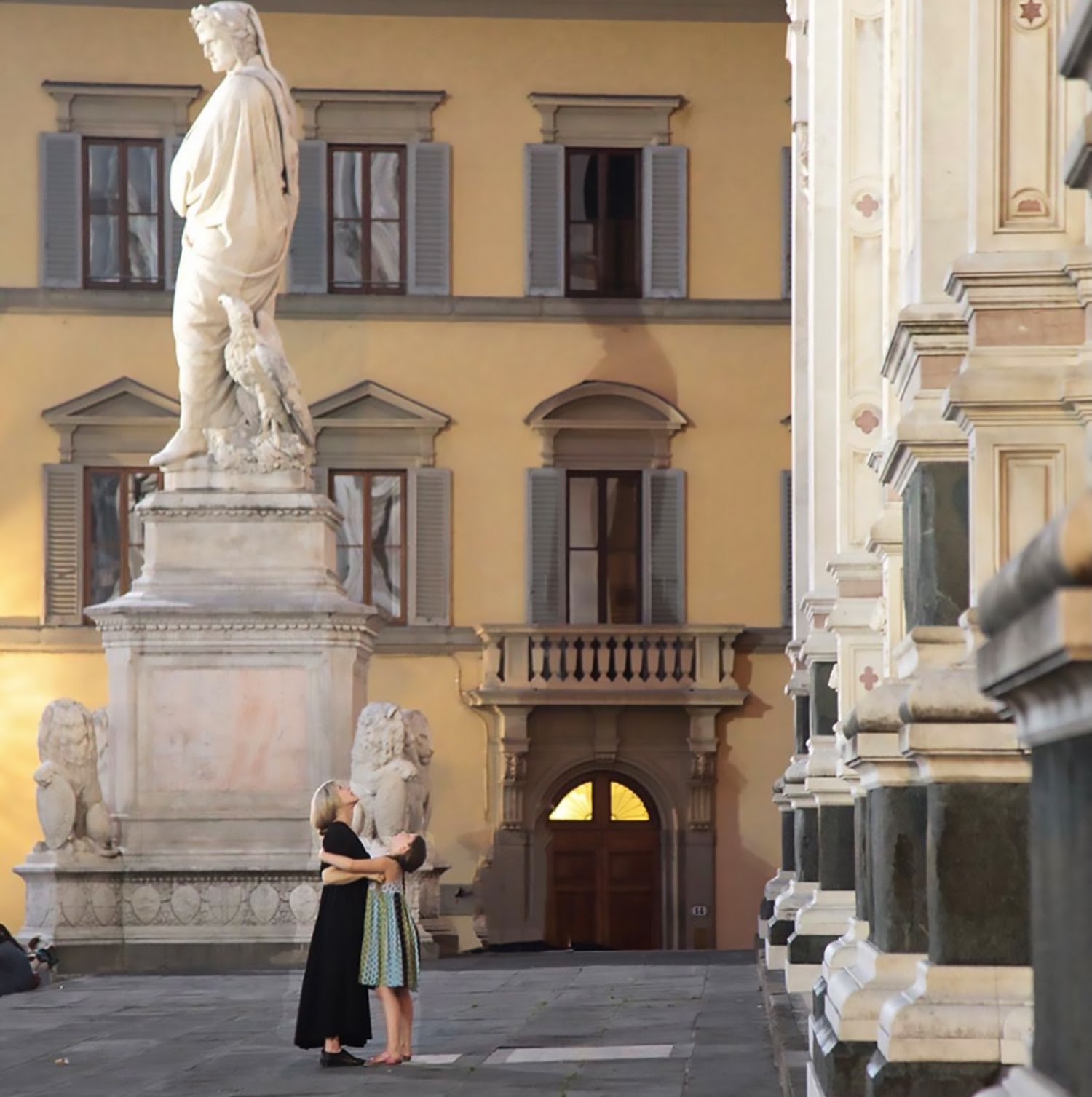 Gelato. Seasoned gelato tip: avoid the gelato shops that have the mounds piled high. Seek out the places where the gelato is kept in stainless steel covered containers. And it's okay to walk many blocks for the perfect scoop, it's worth every step!
La Strega Nocciola – Via de' Bardi 51r (Oltrarno) – favorite combo is Bergamotto and Arancia
Eduardo's – near Duomo (City Center) – artigianale organic gelato with delicious seasonal choices and handmade waffle cones with flavor that will make you weak in the knees.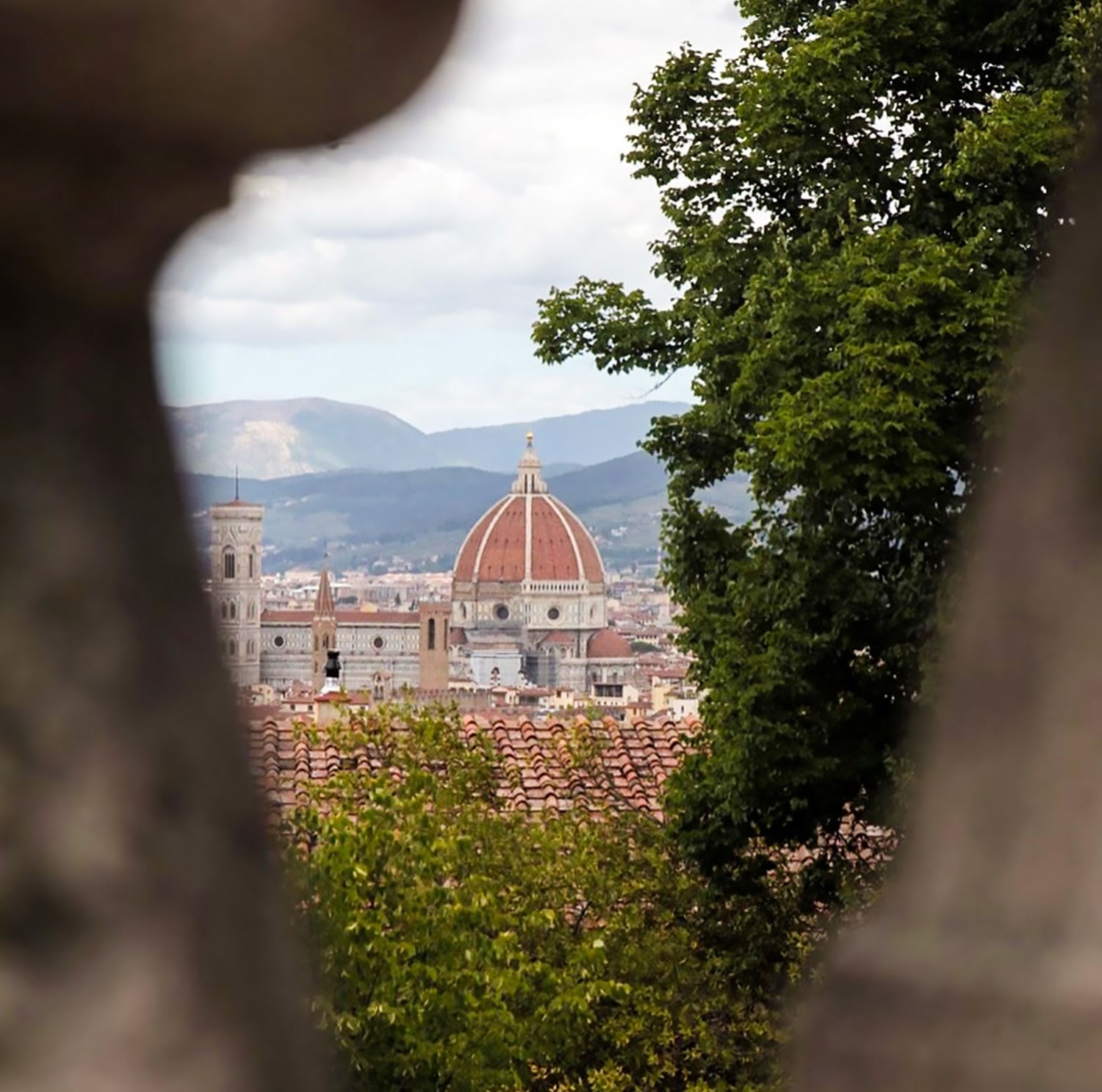 Points of Interest. Some days we just need a good walk or path to meander for an excellent view of the city, or a square to enjoy people watching and sketching, or to just get off the beaten path and discover pretty doorways, secret gardens and more.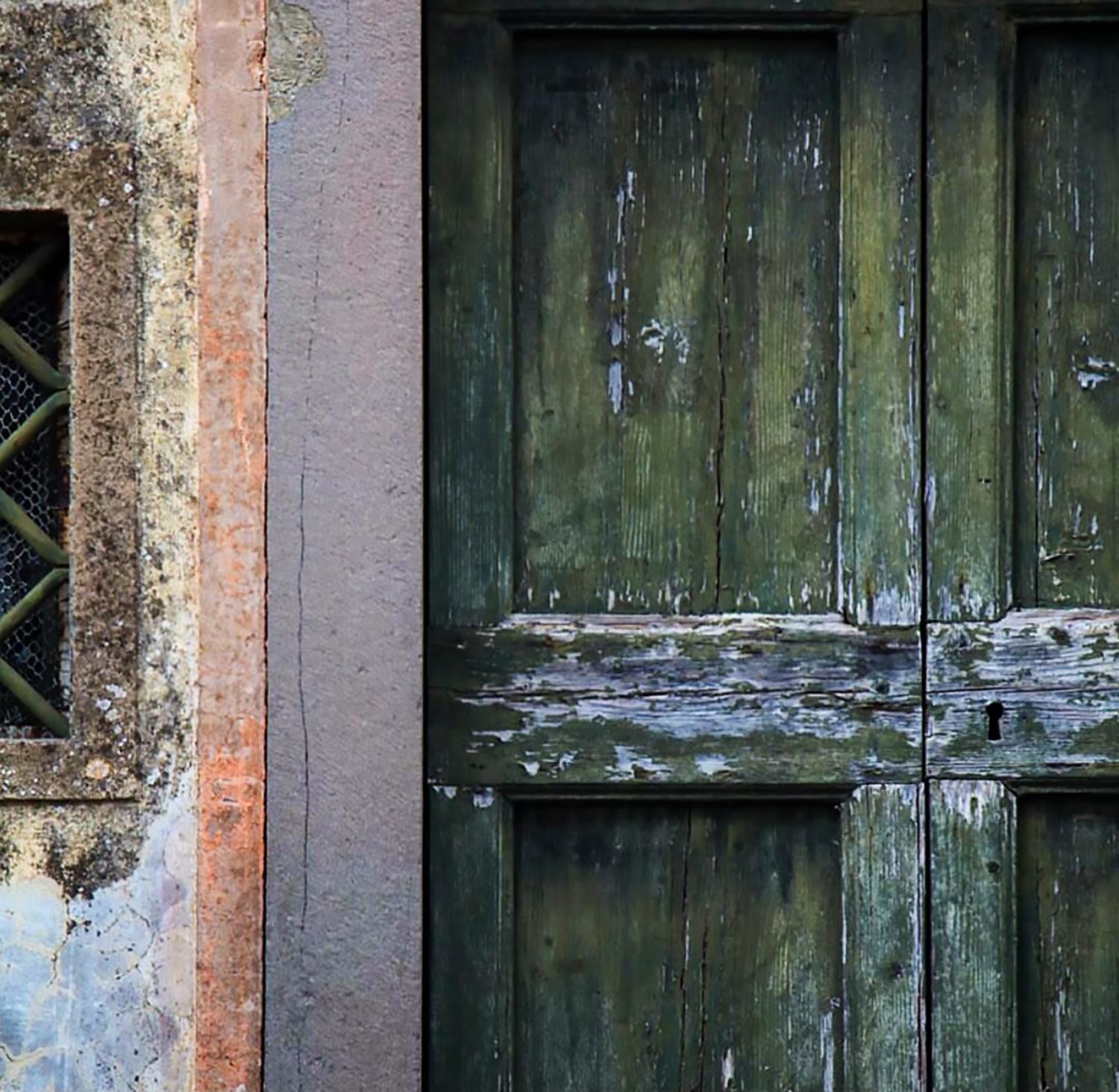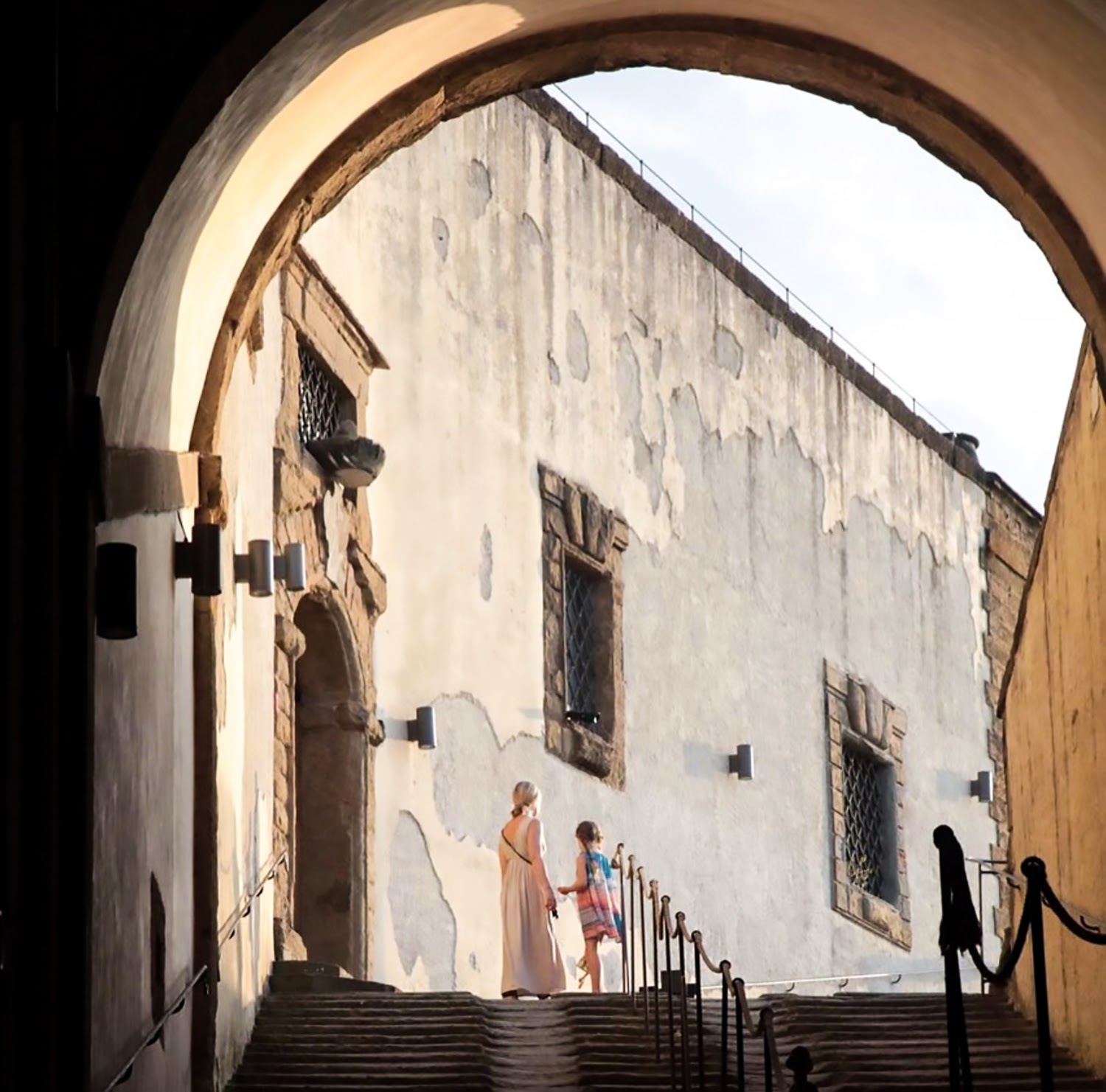 Belvedere is a beautiful place to walk from Oltrarno up to the Forte Belvedere for an exquisite view of the city. Often times there are cool art exhibits rotating through the Forte.
Piazza Michelangelo is where many go to see the sunset from this point of view. It is a place to see and be seen.
Piazza Republica is great square for live street music and a beautiful carousel in the city center.
Sant'Ambrogio Market is one of the oldest food markets in Florence and offers delicious seasonal fare.
Antique Markets happen once a week throughout Florence. Santo Spirito is one of our favorites. Check the time and dates in The Florentine upon arrival.
Zecchi's Art Store located at Via dello Studio, 19r (city center) is a definite must to pick-up art supplies and bump into art students from all over the world.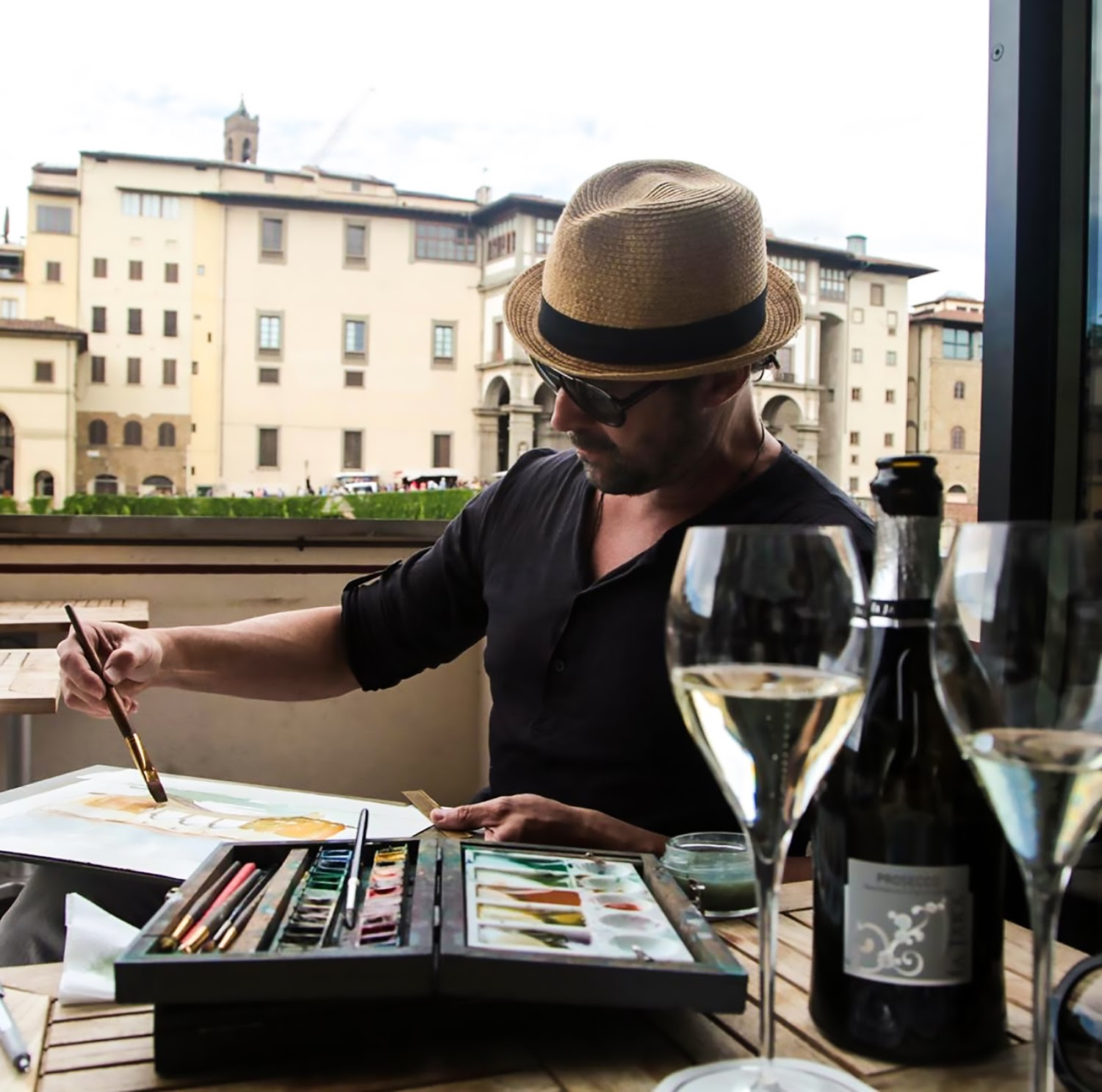 Let's Eat. Our list is long, so I'll share some top favorites and encourage you to find your must return to tables.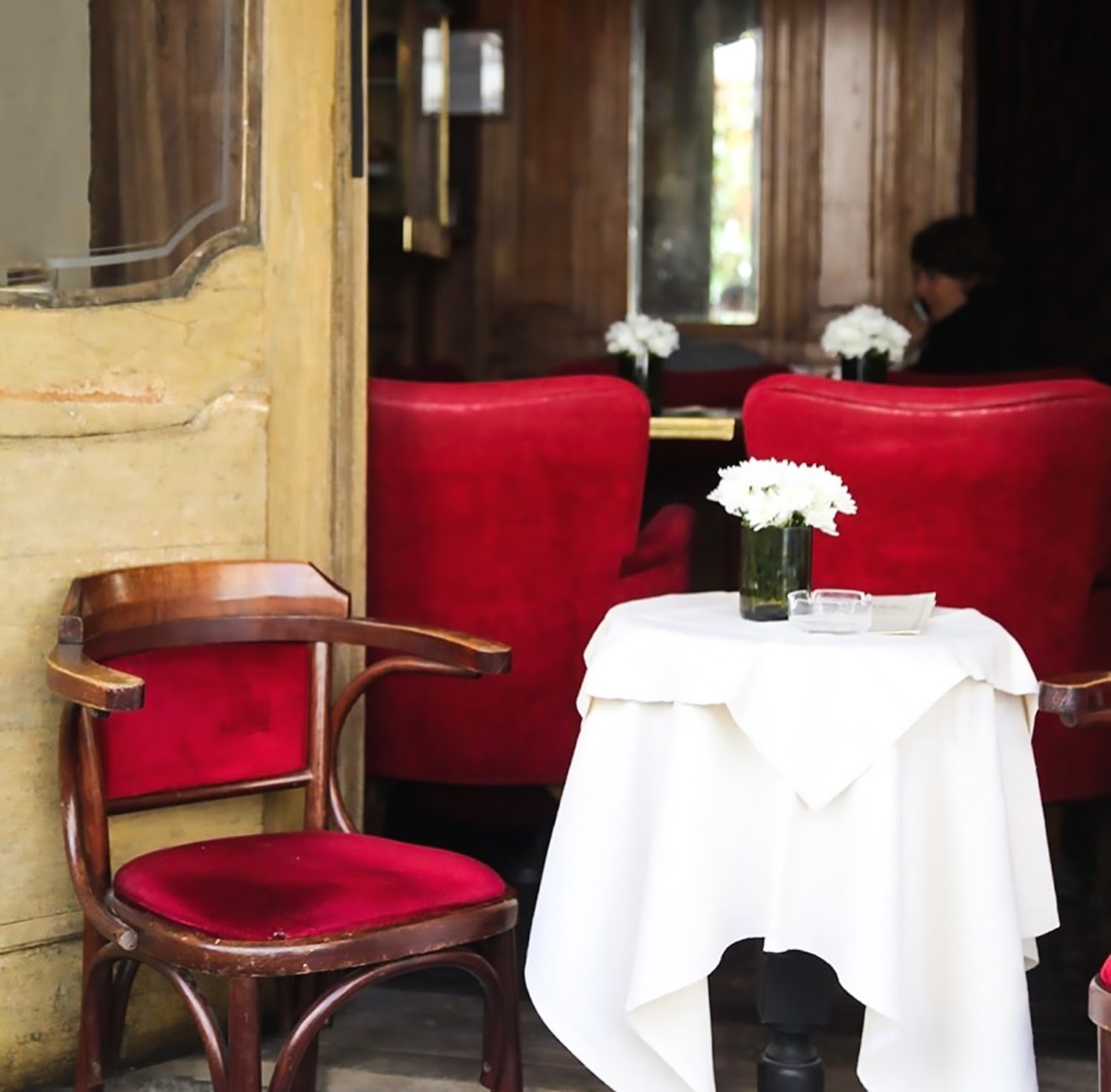 Central Market (city center) is a good place to begin as it houses a plethora of food vendors/restaurants under one roof so everyone can find something to eat with ease.
Tomero (Santo Spirito Piazza) is hands down our favorite place for fresh pasta. My mouth is watering as I think about their perfect Cacio e Pepe.
Signorvino (Via de' Bardi) offers great wines, prosecco and charcuterie and cheese boards with an excellent view of the Uffizi.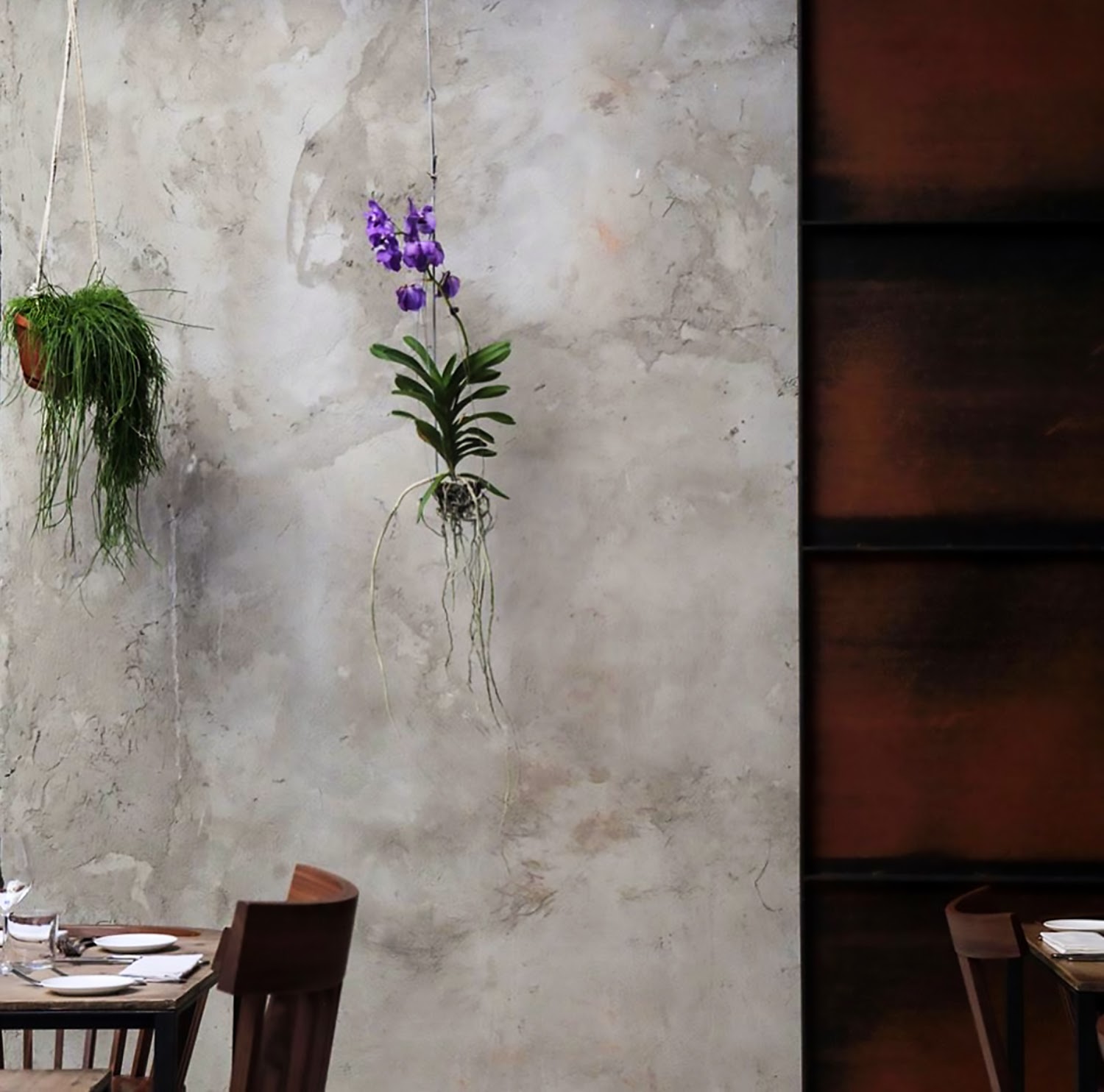 Bistro Santarosa (Lungarno Santarosa) is a perfectly situated spot amid gardens where you can enjoy a cup of coffee, an aperitif or an excellent meal with a focus on seasonal ingredients. Very hip and delicious.
Enoteca Fuori Porta (San Niccolo) is one of our very favorite places to dine. The food is exceptional and the wine list is perfection.
Carduccio (near Santo Spirito) is organic, seasonal and perfect for vegetarians and vegans. Great juices and healthy options.
Simbiosi (city center) offers delicious organic pizza with unique and traditional flavors.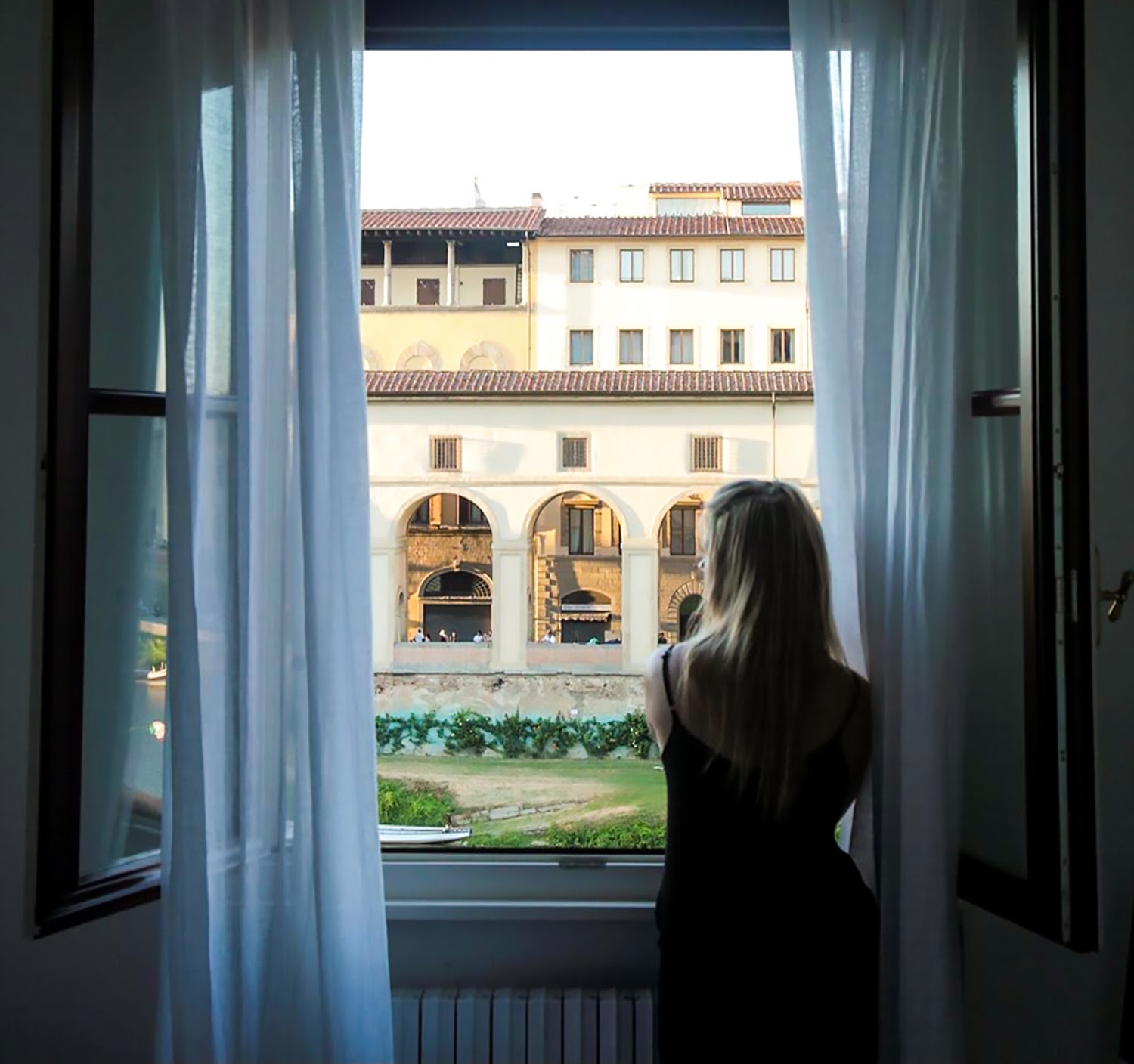 Florence leaves us always wanting to return for more. She offers so much and requests little in return, yet the honor of an artist to be a part of this city for a period of time (whether it be a day or months or years) is a gift not to be taken lightly. Places change us, sometimes more than we can ever imagine. Open the windows of your soul and let the inspiration fill you up.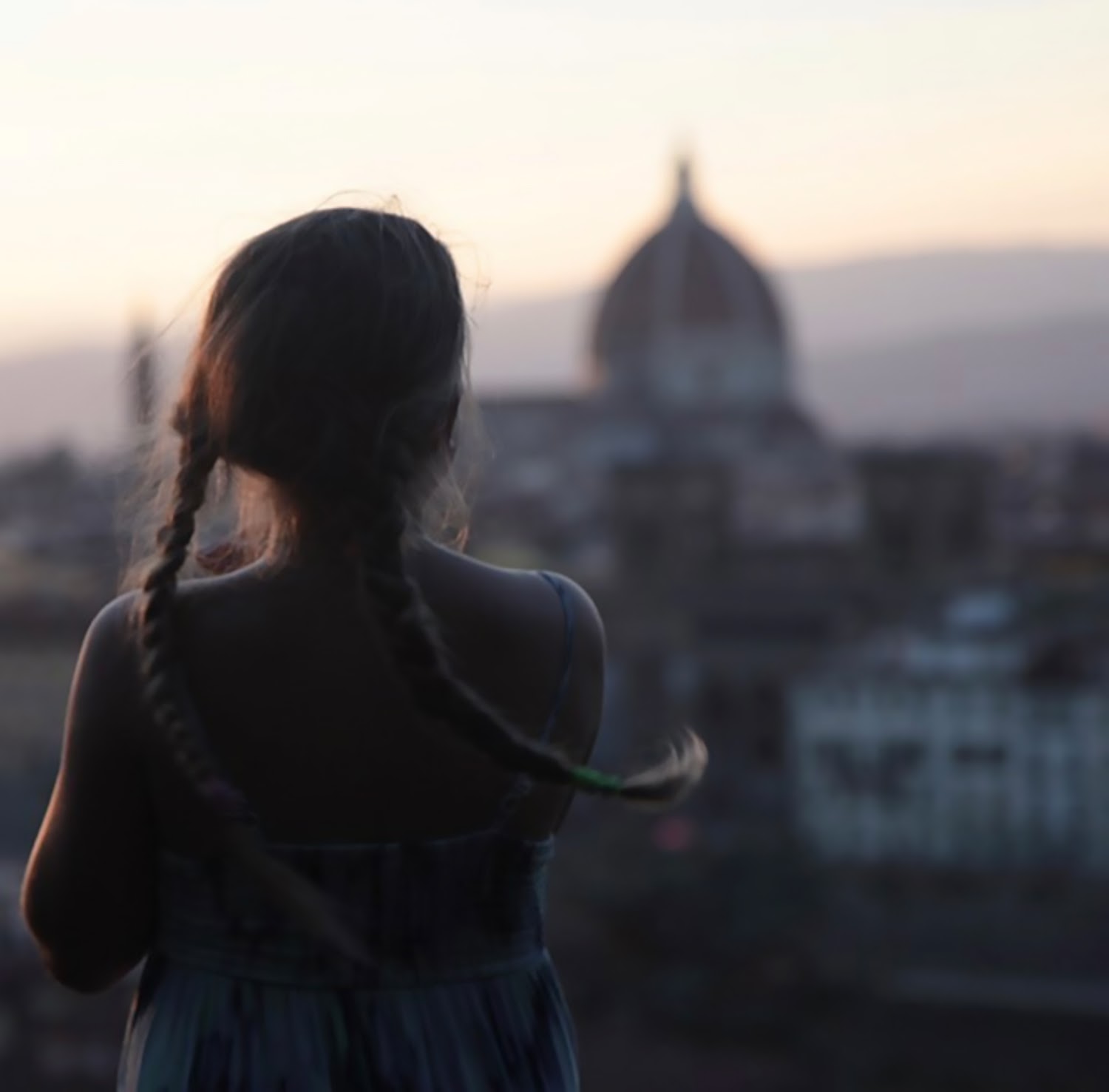 "Travel is like love, mostly because it's a heightened state of awareness, in which we are mindful, receptive, undimmed by familiarity and ready to be transformed. That is why the best trips, like the best love affairs, never really end." – Pico Iyer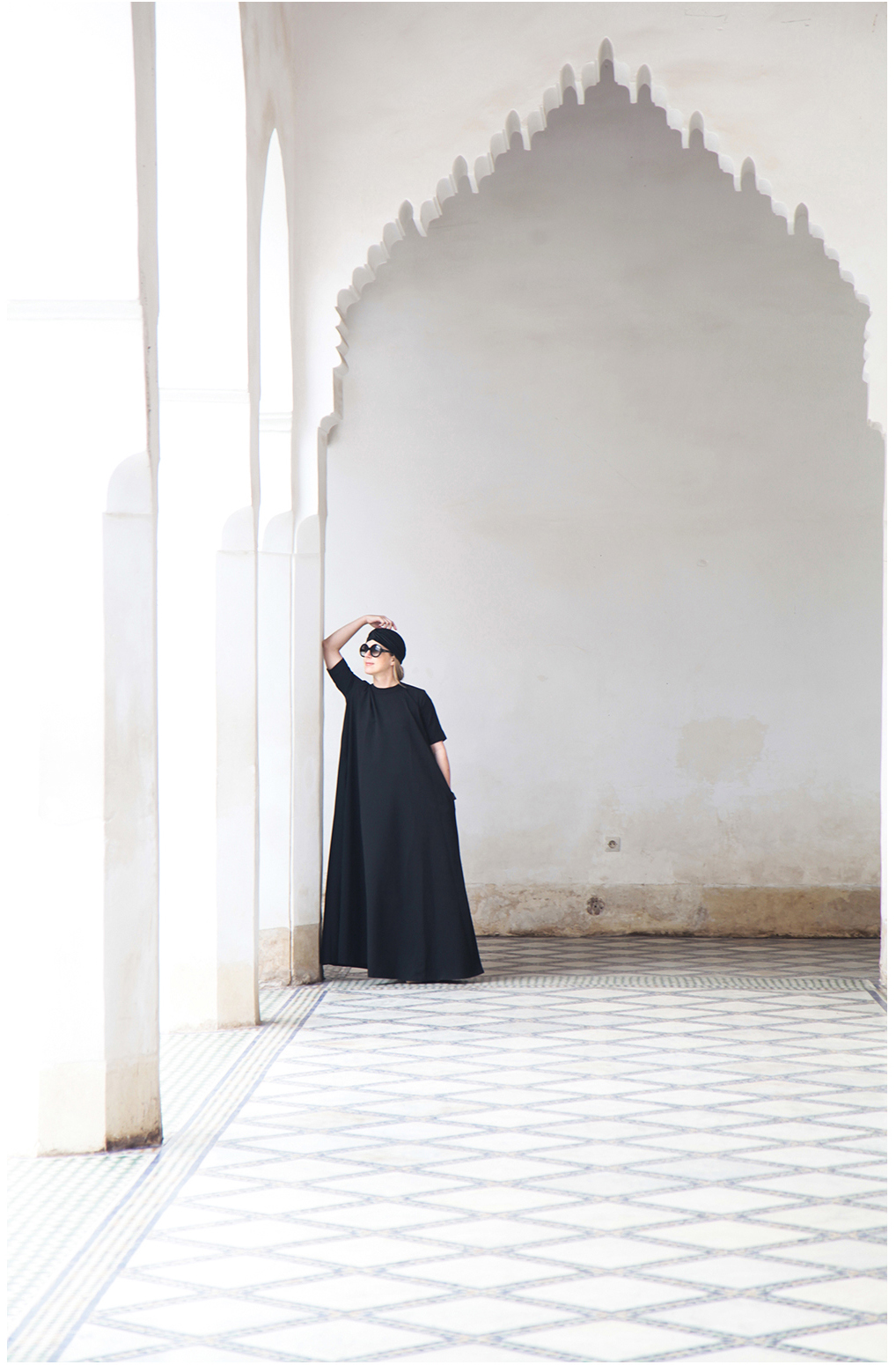 Melissa McArdle is a dreamer. She loves the beauty of life and the special moments strung together through visual storytelling. With an intuitive sense for capturing the essence of her clients, delectable culinary moments, intimate details of objects, and the design aesthetic of creative souls and spaces, Melissa offers a diverse approach to her photography. She believes the capturing of a moment in time is a gift, a piece of someone's story being witnessed and honored while awake, aware, and present.
Finding inspiration around her and gathering clients visions of how they wish for their story to unfold or be shared has opened another door to Melissa's ongoing artistic love affair with imagery, words and design. Through creative consulting, she continues to build brand narratives through visual media, website design layout, copywriting, and social media marketing.
The world is her playground – mel@melissamcardle.com