The Living Studio workshops were created because there was a void in the art workshop world. The Living Studio would be about exploring a new place and creating art everywhere we went.  When we had scheduled classes they would be shorter to give you the techniques to get back to the museums, the cafes, the gardens and to have your sketchbook with you the whole time. I knew this style of workshop would not be for everyone but for those that would love it I was pretty sure it would change their hearts about their day to day art and even where they live.
This is how The Living Studio was born…
My heart behind The Living Studio is that we will all learn to explore and create wherever we live.
I hope to inspire people to step out of the comfort of their studios and out into the world and boldly create based upon the beauty all around them.
The Living Studio combines my love of travel, creating and connecting with other creatives.
I don't know how many times over the years I had walked past a person sketching in an art museum, painting in the gardens, practicing their watercolors in the mountains or writing at a cafe and I have stopped a moment to envy them.
They were doing it!
They HAD to be creative.
It is a practice and a preparedness that motivates you to create your studio wherever you go.
With practice and always having your tools with you…you live your creativity and the world becomes your studio.

Here is a glimpse into some the art and words behind the artists that traveled to France with me for The Living Studio Along the Seine.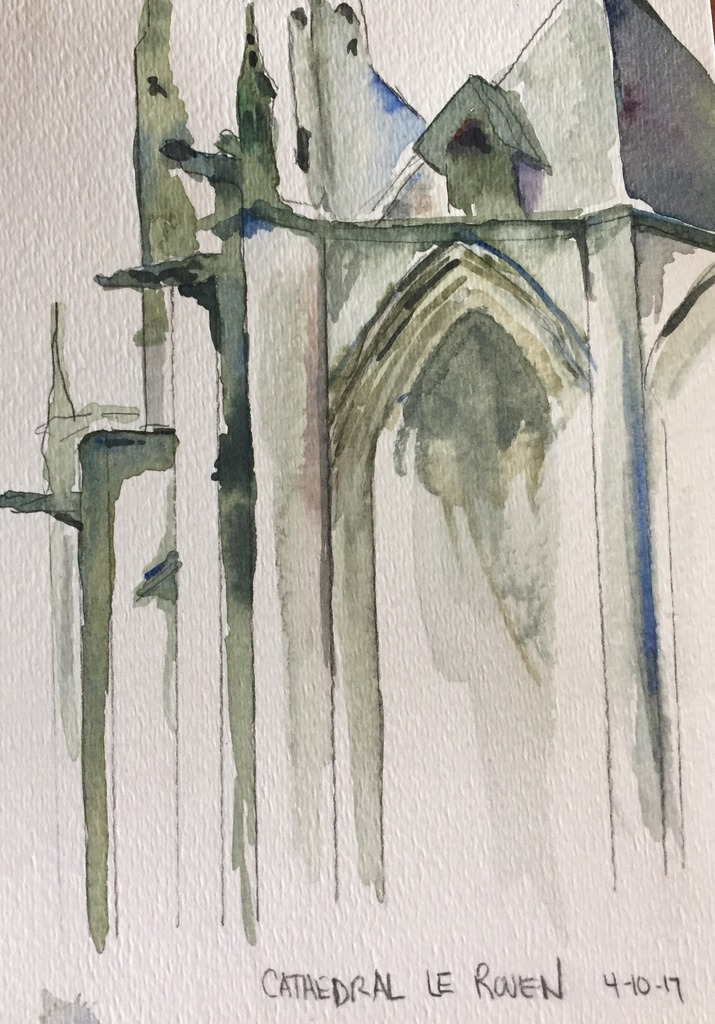 | Sketch and watercolor by Emily Shook |
Jeanne could not have been a more gracious and generous teacher/mentor/inspiration.  To create in such a loving environment with incredible women was exactly what I needed to help me discern what I want to do in life.  It was a jumpstart to begin dreaming and planning a creative existence. One of the most unique art retreats/experiences I have ever done! I plan to do another as soon as I am able! -L.B.
| Lino Cut by Lorraine Bell |
If you want to do it "someday", give yourself permission to do it today!  This is life changing.  No matter what your age or abilities are you will "fit" in with this group of artists that are amazing people.  Jeanne Oliver attracts the nicest people to travel with.  I am honored to have met and created MY ART with The Living Studio. -T.H.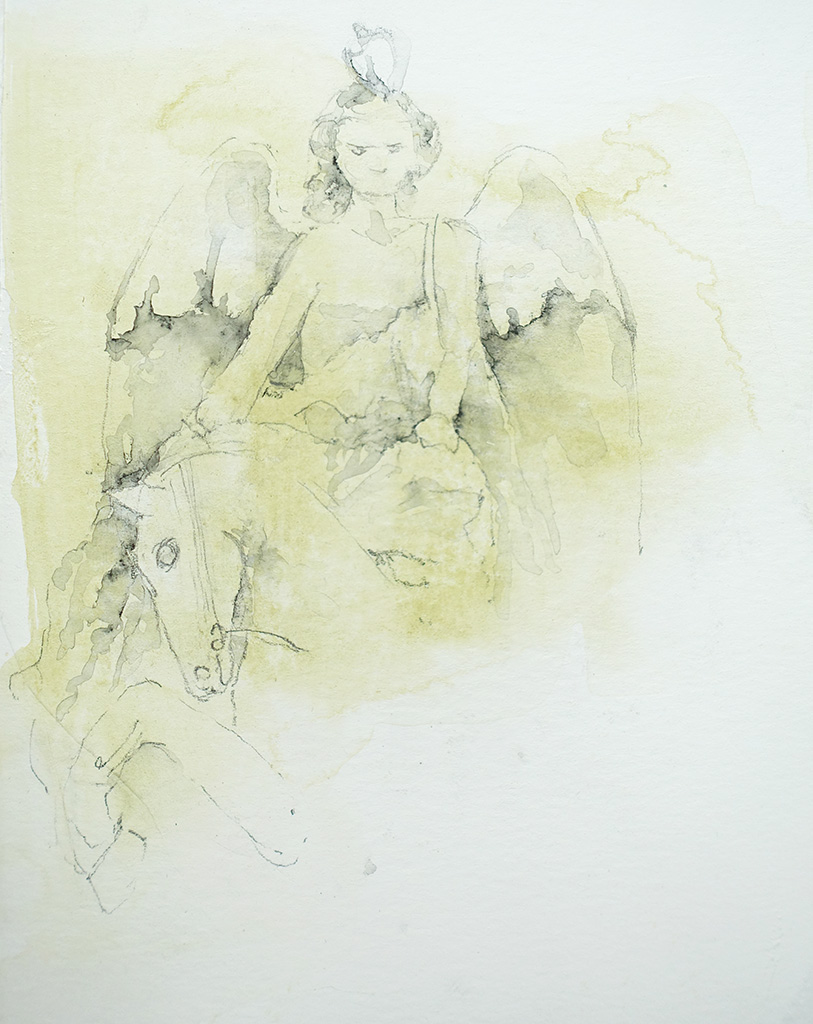 | Sketch and watercolor by Kelly Hoernig |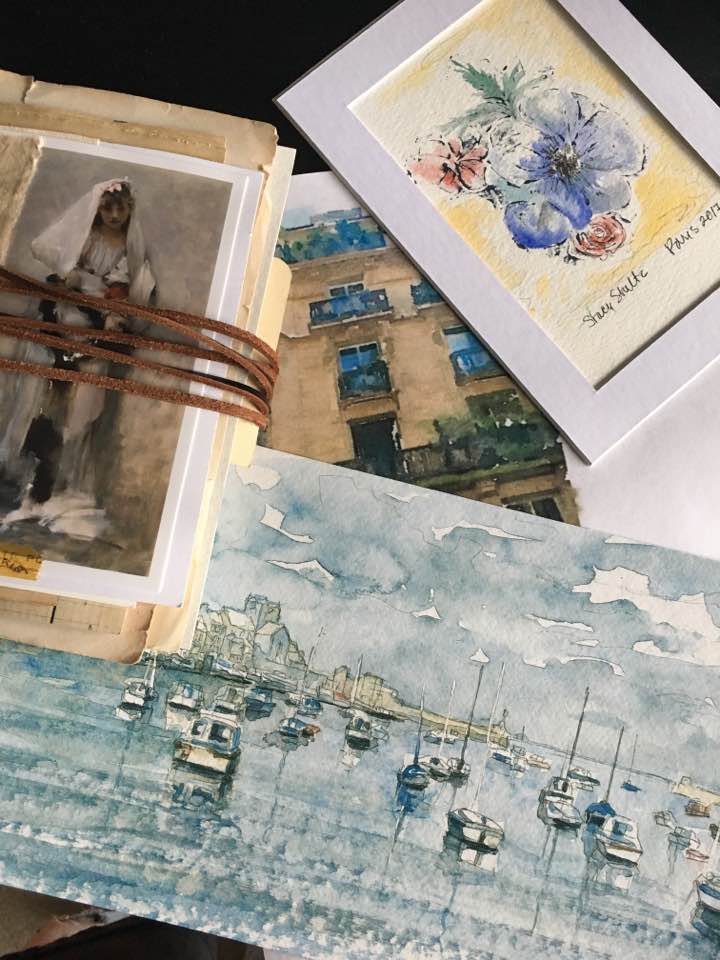 | Sketches, paintings and lino cut by Stacy Stultz |
Making the intention to be an Artist in France instead of a Tourist impacted how I saw and experienced everything. I noticed the smell, sounds, sights and was very in tune with the surroundings because I was there as an observer, a curious artist in search of artistic treasures to fill my heart and soul. Jeanne's classes are always enjoyable and the techniques she shares put you in the moment of where you are and how to get the most out of the Living Studio. This is my second Living Studio and each time it has made me an artist discovering incredible details in a city I didn't have much knowledge of.  -K.H.
I learned so much! I would say my biggest take away is that there is no bad art, and that everyone must practice to get better! It has encouraged me to make art a part of my life on a regular basis, seeing how little I truly need to make art is encouraging! -A.P.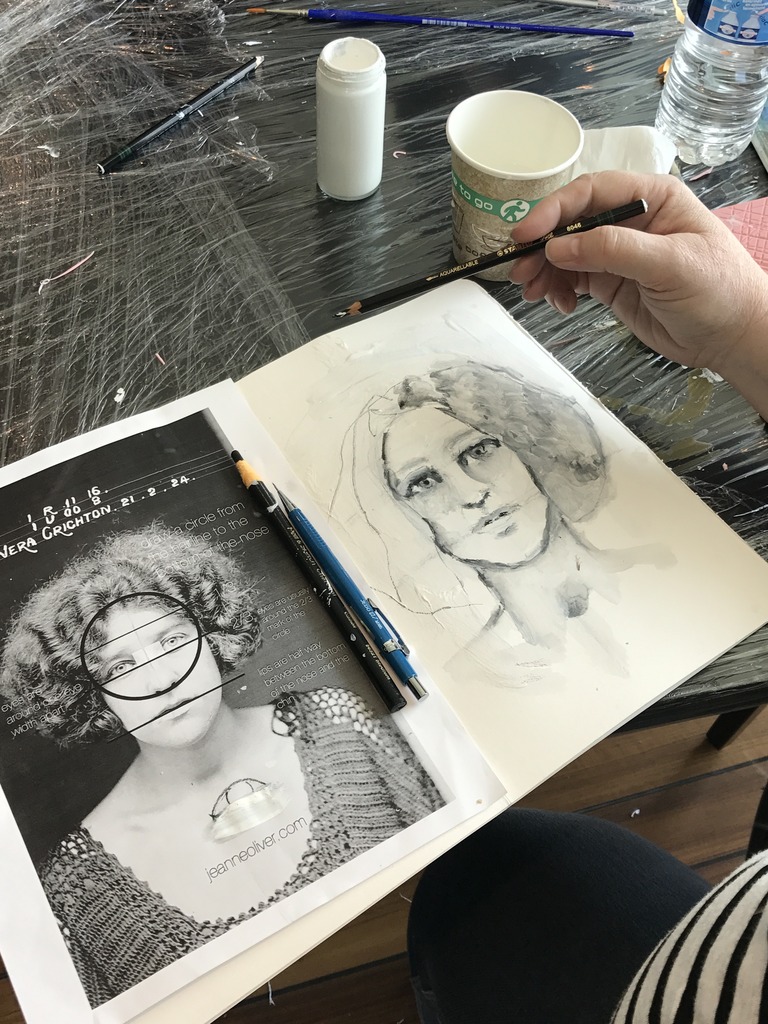 | Group collaboration sketch |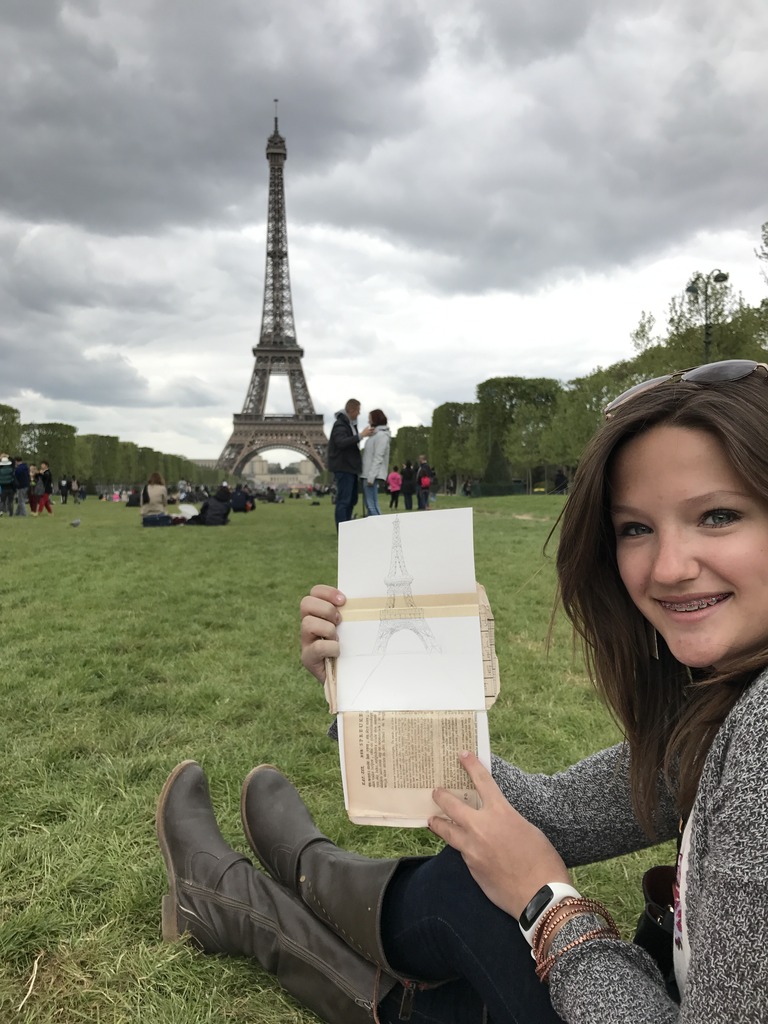 | My Maddy sketching |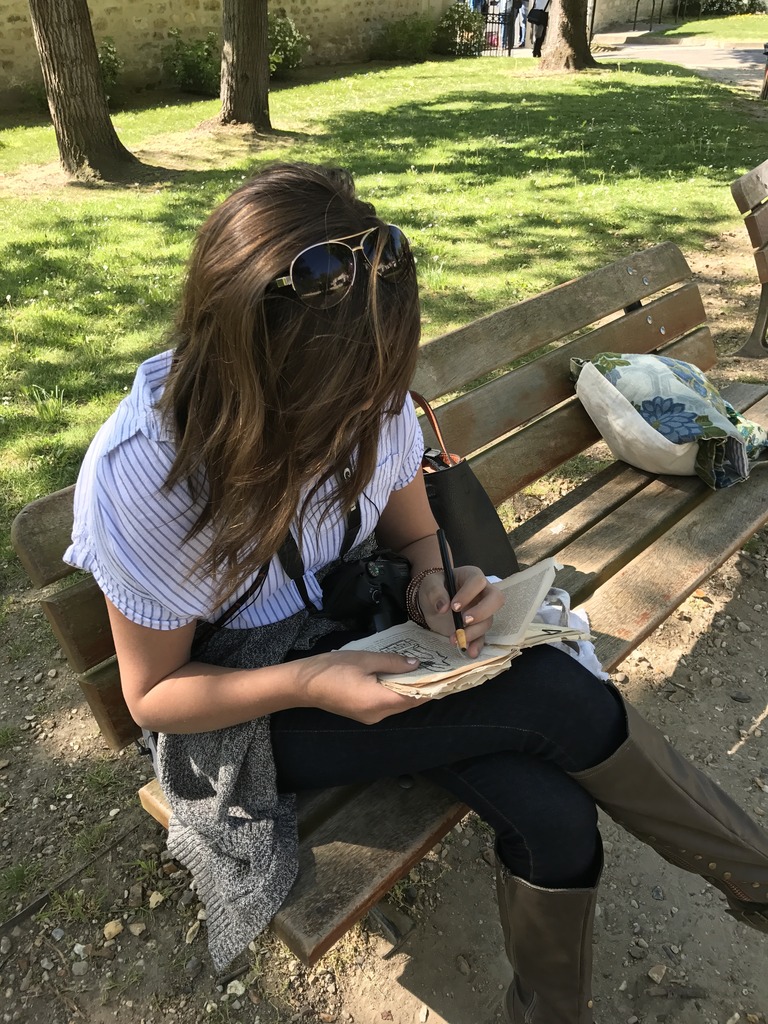 | It was the sweetest joy to turn around and see this again and again |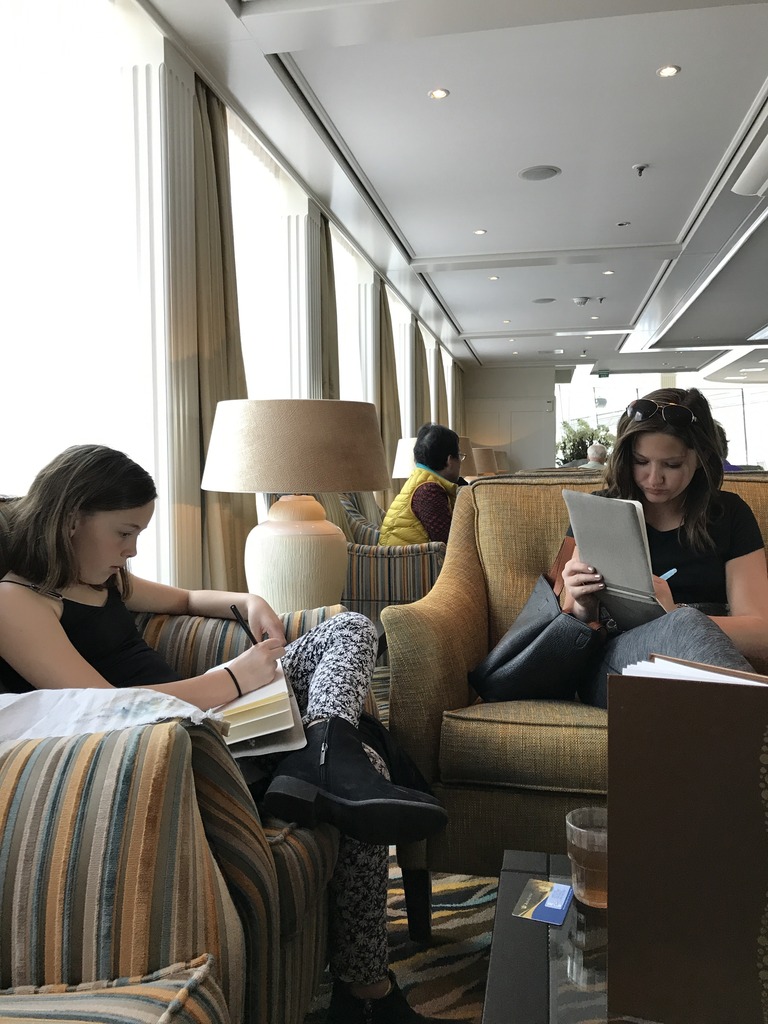 | Back on the ship and sketching in the lounge |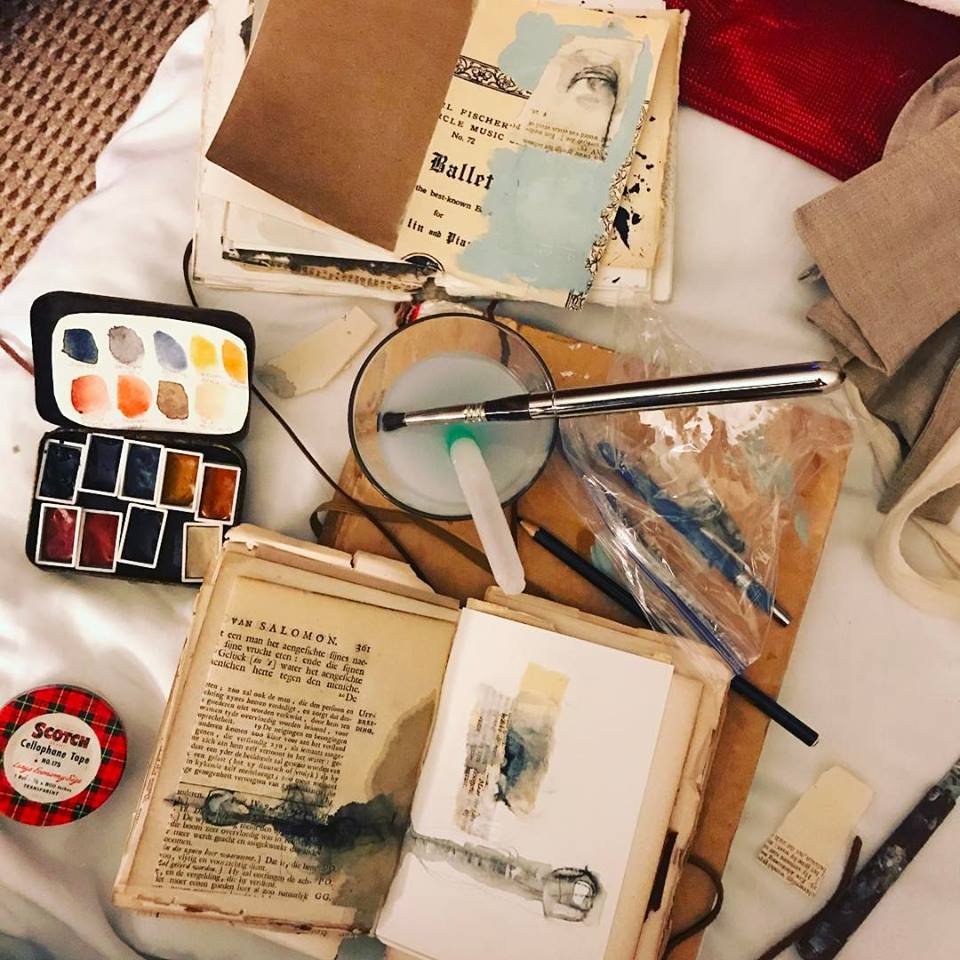 | Back in my room late at night and creating on my bed |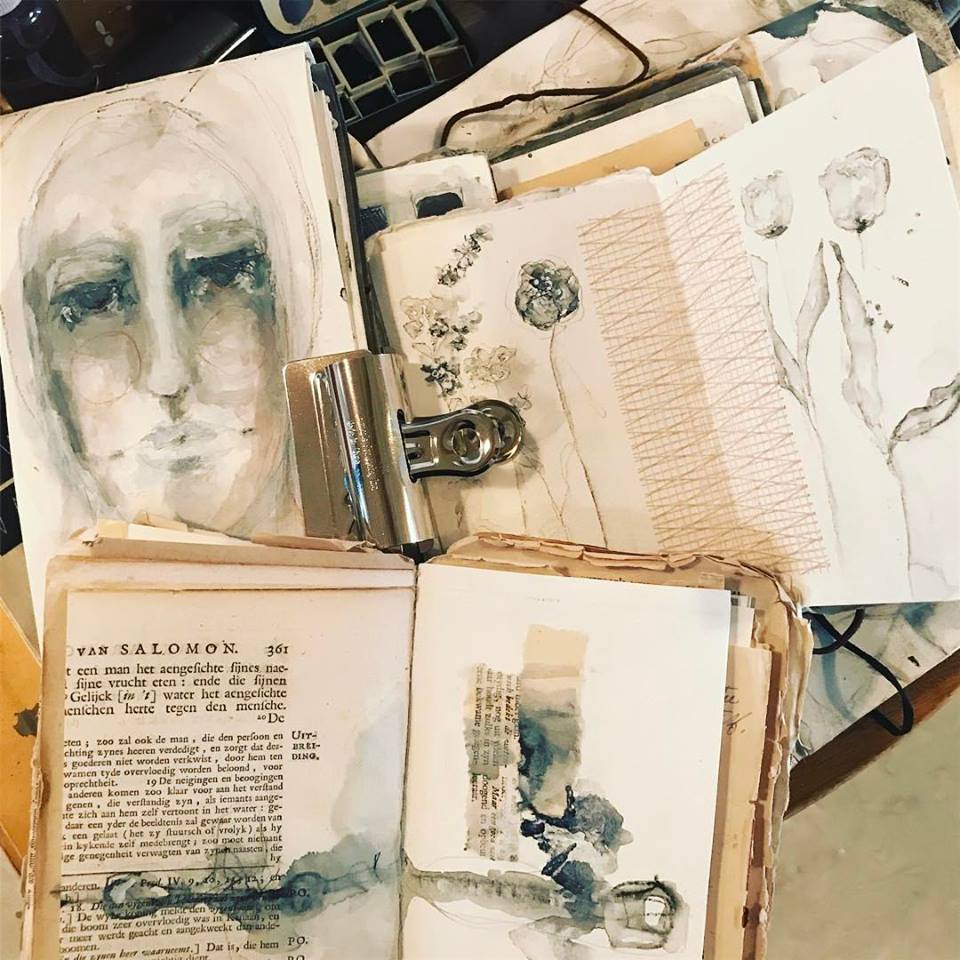 | Some of my sketches |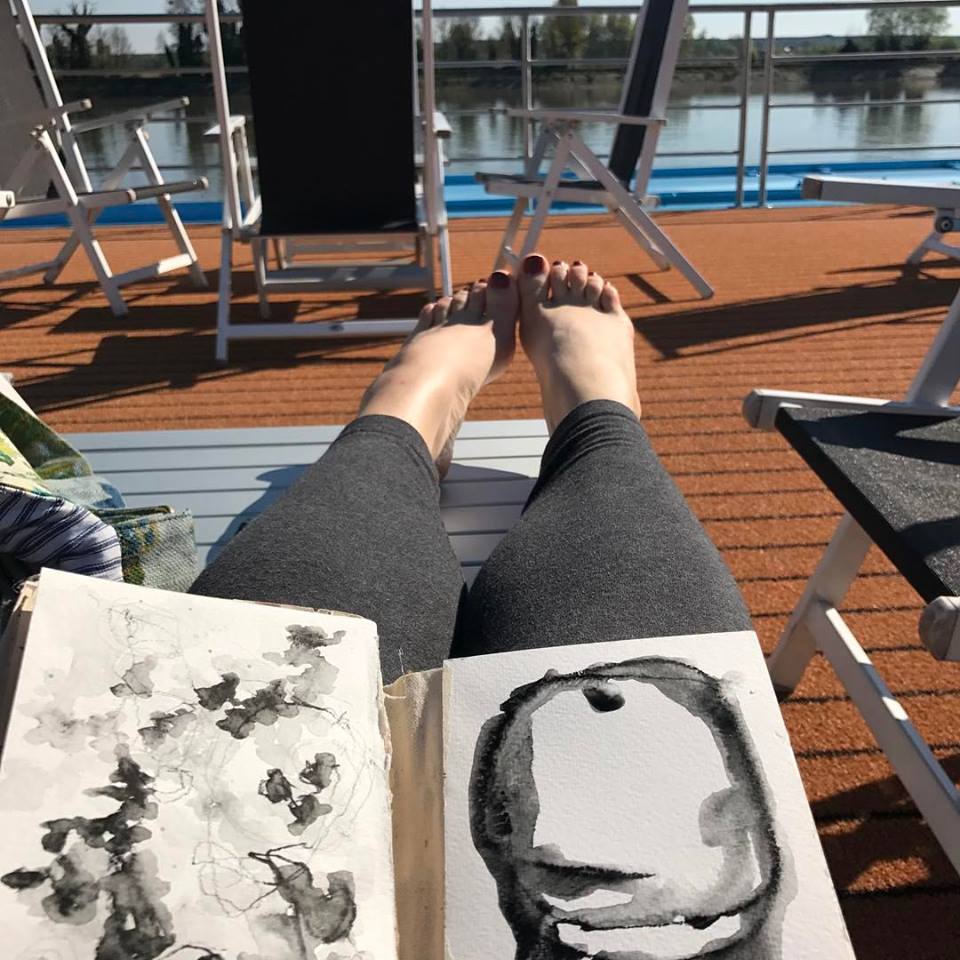 | The sun was out so the ship's deck and making art was the perfect way to spend some time |
Thank you to each person that traveled and explored with me along the Seine! It is always an honor and joy to live this creative life.
If you would like to join me for the next Living Studio art workshop I would love to have you read about Amsterdam and Beyond! You can email us with any questions at contact@jeanneoliverdesigns.com.