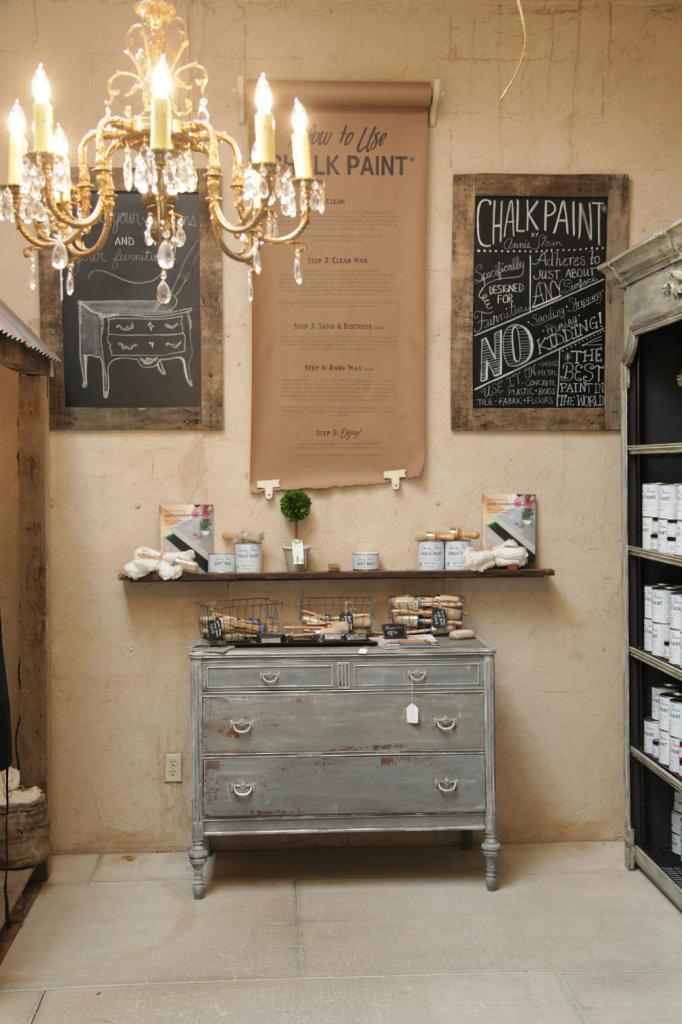 Guys, I am in the midst of painting our butler pantry cabinets and kitchen cabinets.
You can follow some of the process on my Instagram account.
(I will make sure to share the process and all resources when we finish)
We finally decided to paint our cherry cabinets and we were having a hard time finding someone to paint them for us without spending a small fortune.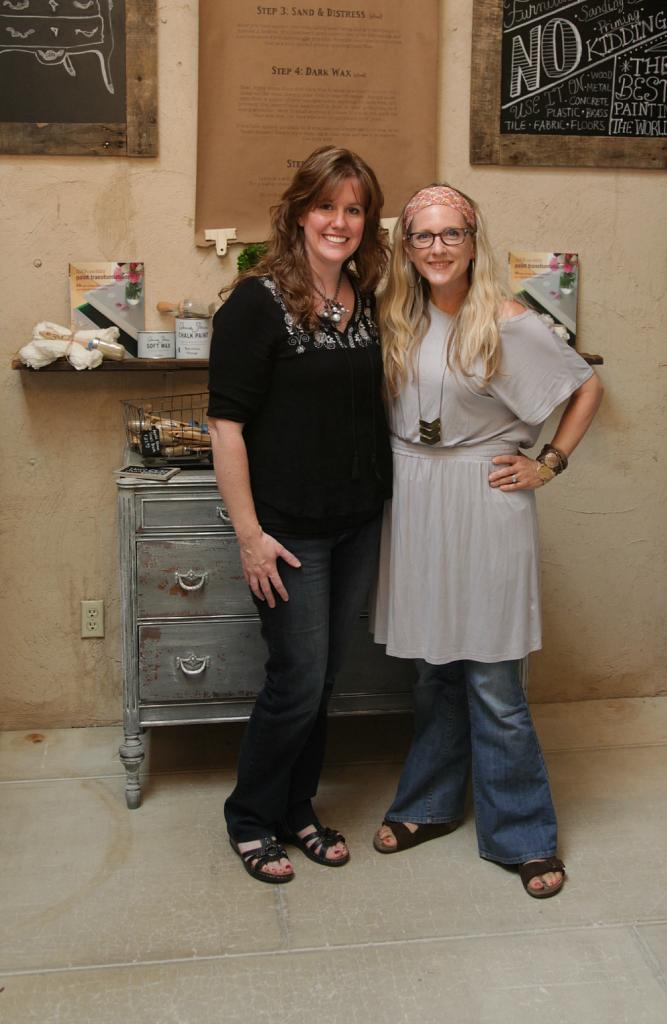 Amber from Shades of Amber had contacted me telling me that she had recently used Anne Sloan Chalk Paint to redo her own kitchen and to contact her if I wanted more information.
Amber has a brick and mortar store in Castle Rock and Monument, Colorado.
Kelly and I met her at her Monument location to take a mini class because a paint that means no sanding or priming was the paint for me!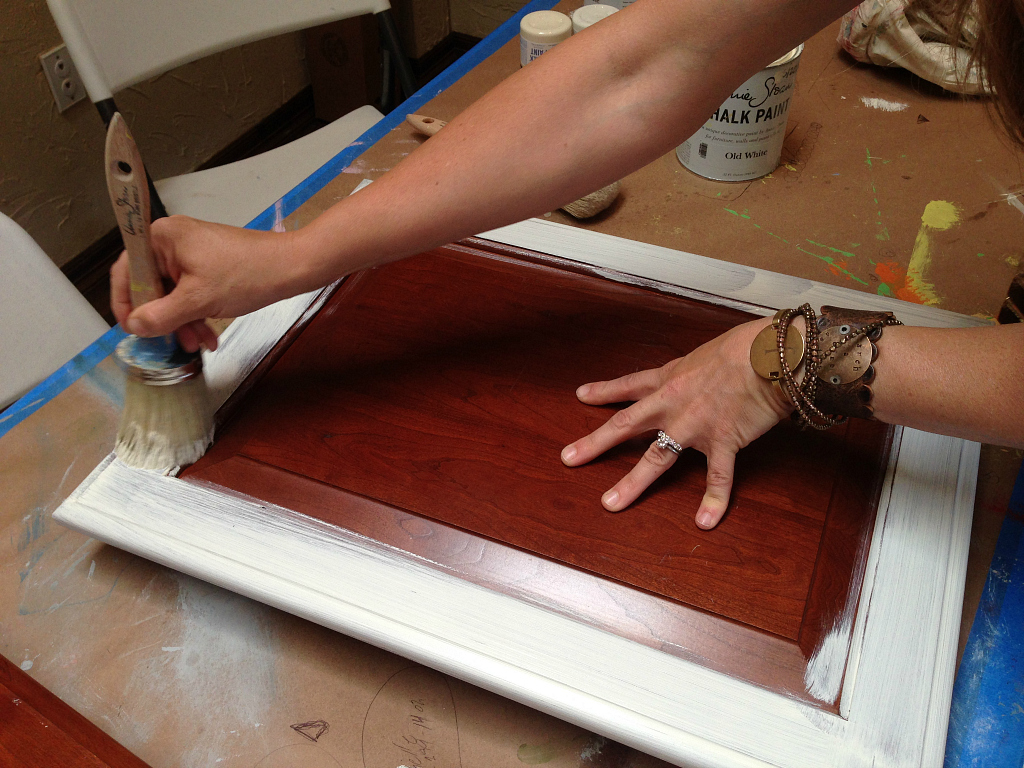 Amber and Brad (her husband) are two of the nicest people I have ever met!
They taught us so well how to use the paint, how to avoid some common mistakes and even helped us mix a custom color for our butler's pantry.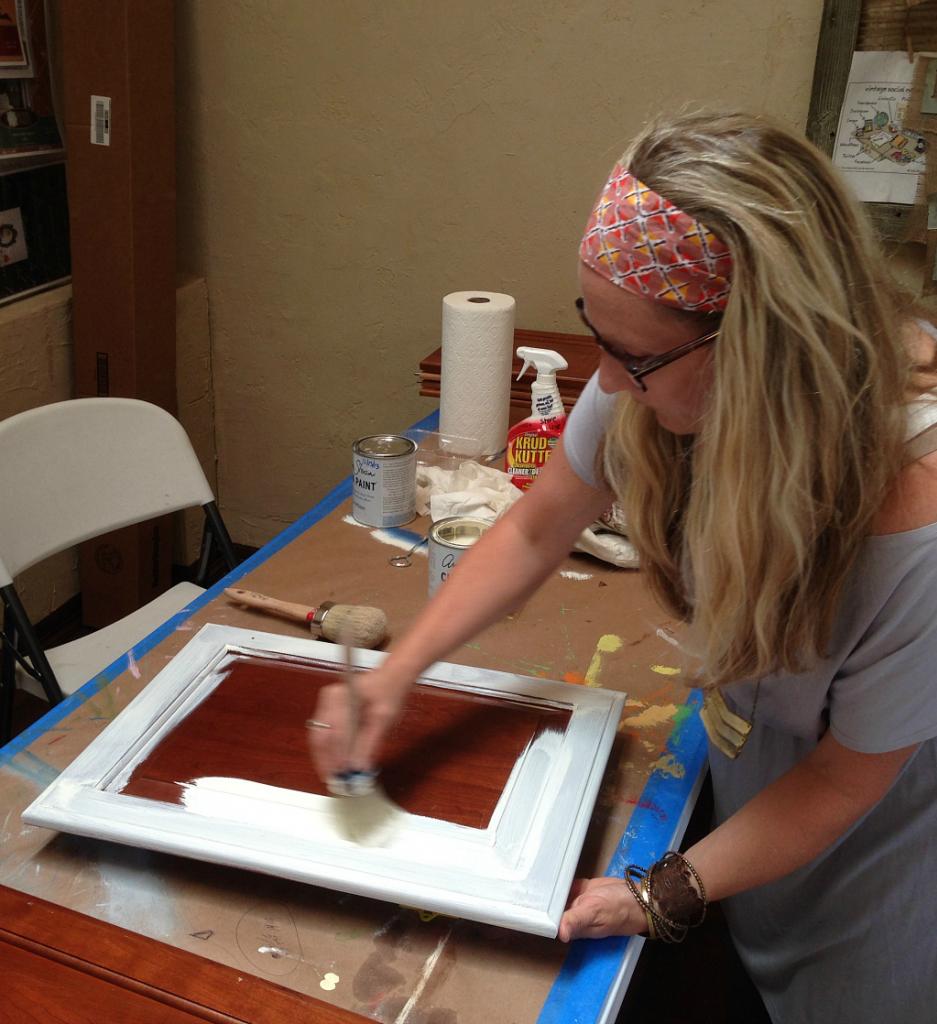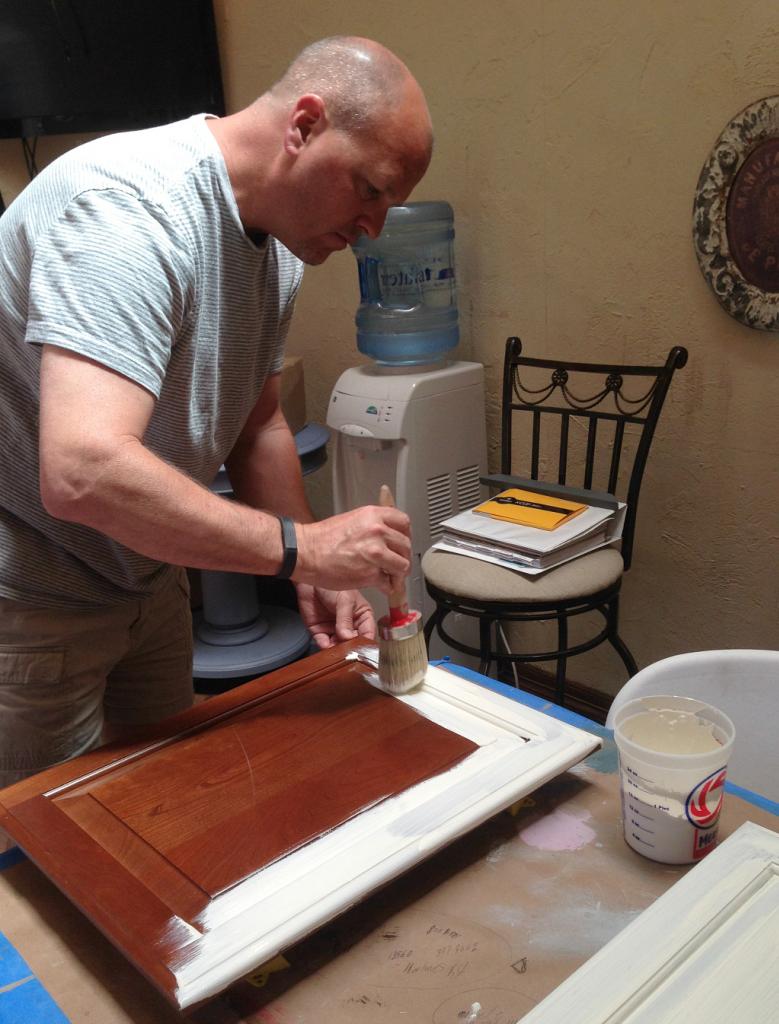 Nancy (Brad's mom) runs the store here in Castle Rock and she is so incredibly kind and makes sure that everyone has all the tools and help they need.
She even offered to open the store on a Sunday if I needed more paint.  Believe me…they would do this for any of their customers.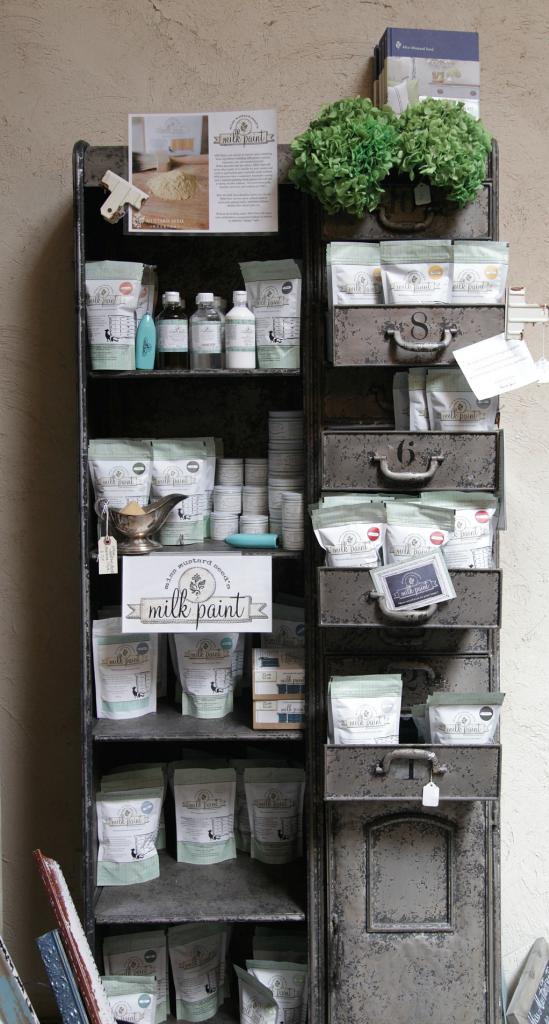 I would not have had the confidence to do this huge project without the help of Amber, Brad and Nancy.
I am still in the middle of the project and will give you all of my thoughts about the paint and wax after it is completed.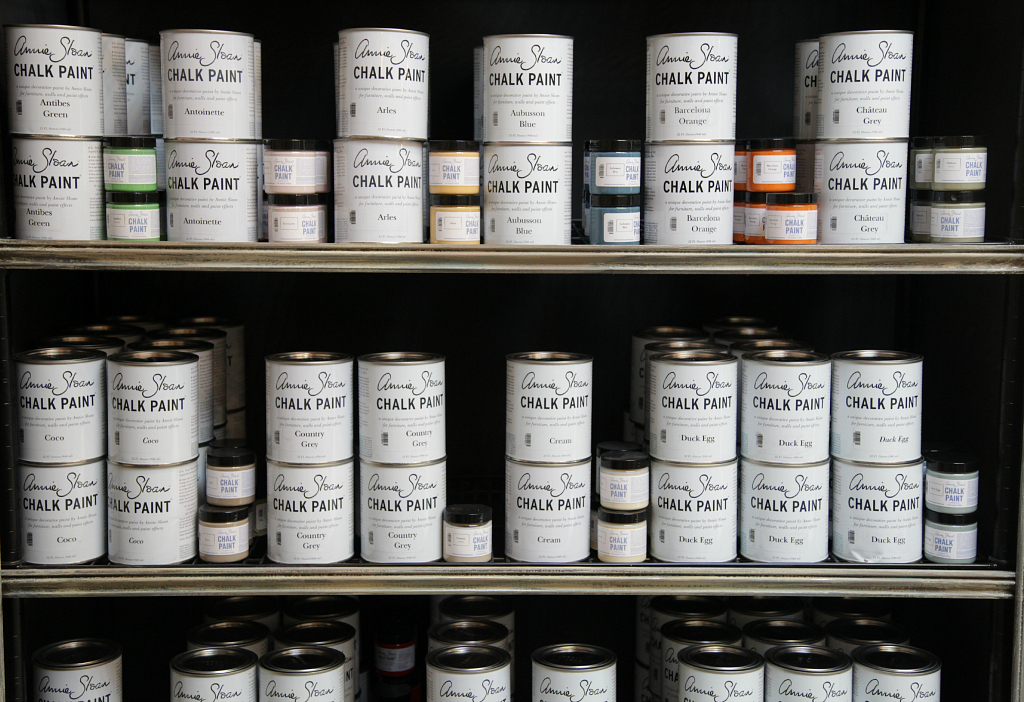 If you are in the Castle Rock or Monument area and you want to try Annie Sloan Chalk Paint of Miss Mustard Seed Milk Paint I highly, highly, highly recommend Shades of Amber.
I know I am gushing (and I was not paid for any of this:-)) but as a business owner I am so excited when I come across a business that really lavishes their customers with amazing customer service.
We all have stories when the opposite is true and I love to give my business to people that still value how important customer service is.
I am hoping to be finished on Thursday.  Wish me luck!