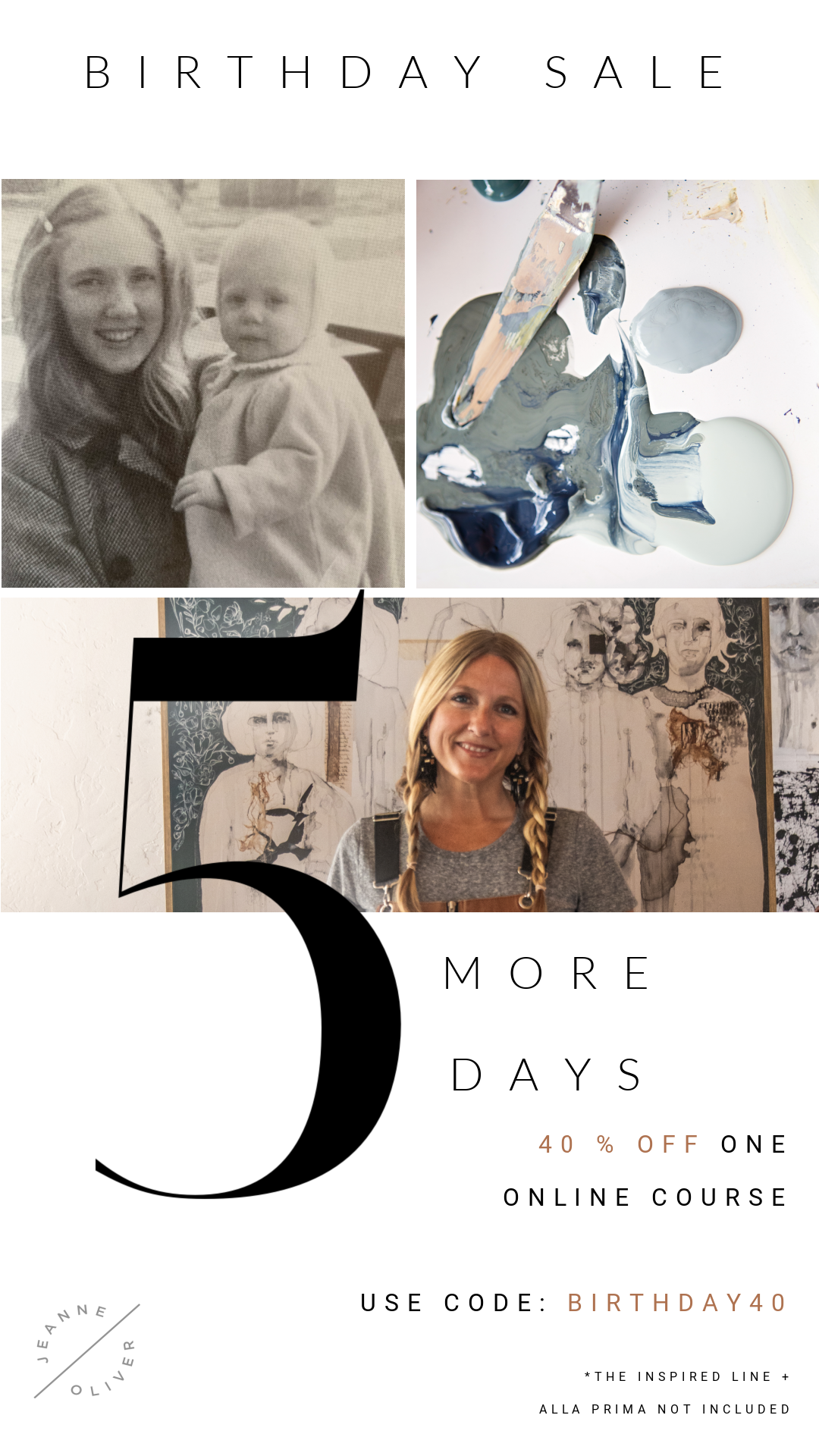 This is my birthday month and on May 5th I turn 50! I can't wait to share with you how we are celebrating.
I love birthdays! I love making it extra special for those I love and I will squeeze out all of the goodness I can when it comes to me too. I have been known to keep it going for as long as I can and I am not ashamed!
Come celebrate with me and get ONE course that you have been looking at for 40% off! 
An Inspired Line + Alla Prima are not included in the sale because they have just started or not yet started.
Use code: BIRTHDAY40 at checkout. 
Thank you so much for being a part of our creative community! It means everything to us!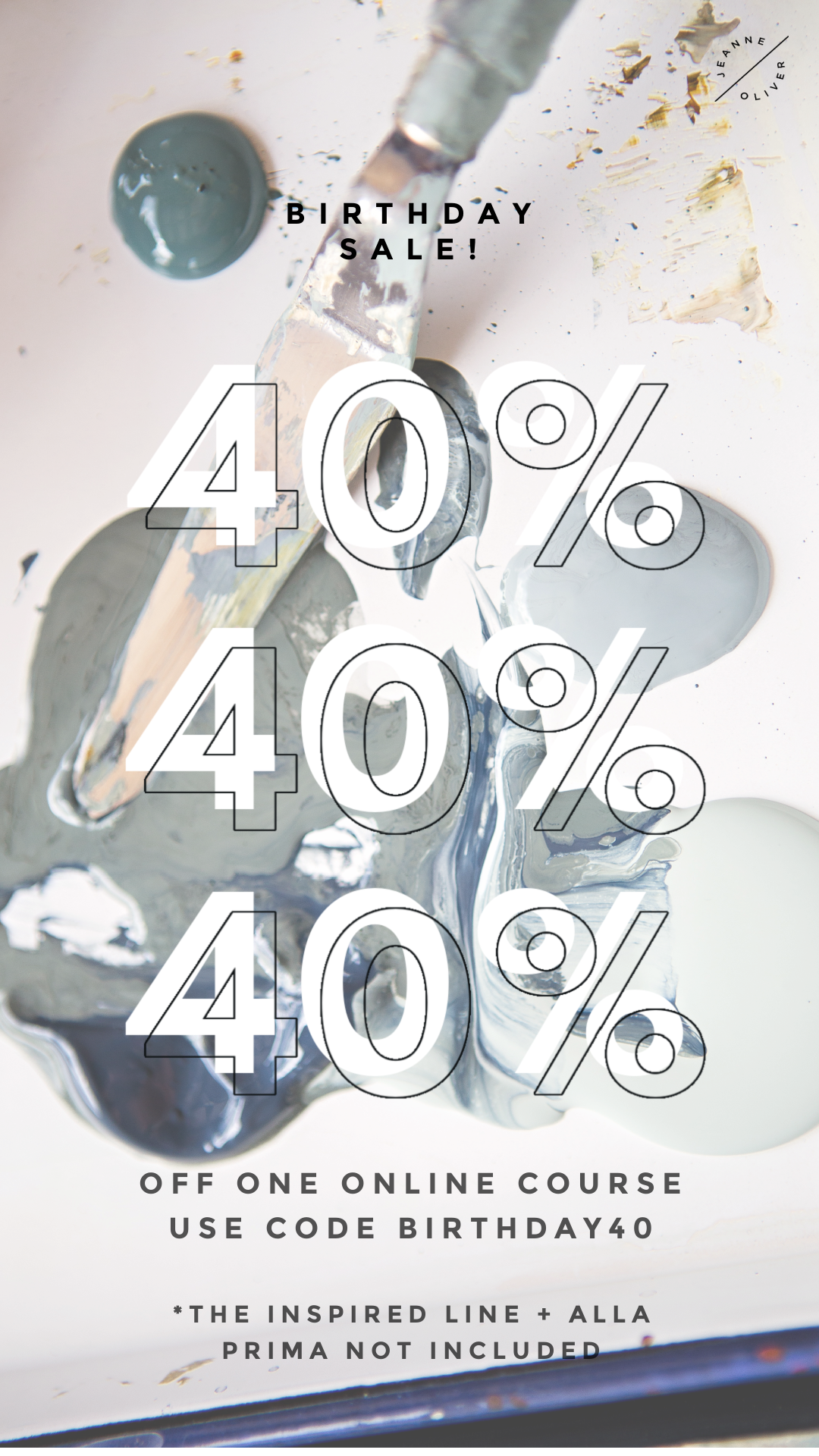 *Note Promotion Details Applicable*
Courses Not Included
The Inspired Line + Alla Prima
Does Not Apply Towards
Shop Merchandise of any kind | Live Workshops | Gift Cards
Cannot be applied towards previous purchase
Not During the sale or after | No Exchanges | No Exceptions
Sale Expires on May 5, 2022 @ 12 pm MT