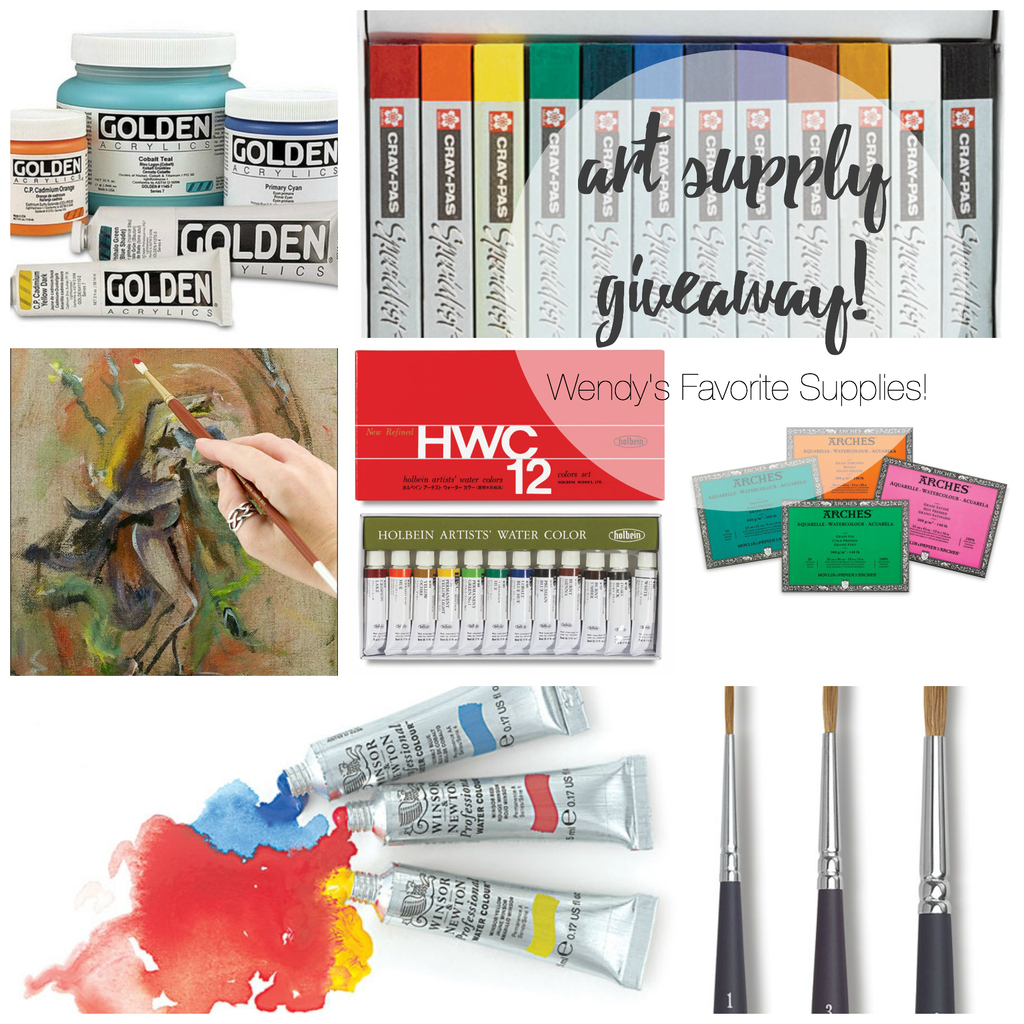 ***THIS GIVEAWAY IS NOW CLOSED***
The winner of the $250 Dick Blick gift card is…
Congratulations! Please contact us at contact@jeanneoliverdesigns.com before August 5, 2016 to claim your prize.
*******
Good Morning! I am so tired this morning because we were up late coming home from seeing Adele! For real! Can you even believe it?!
The best part is that MONTHS ago Kelly was able to get us four tickets the moment they went on sale for $89 each!  He secured the tickets moments before the whole concert was sold out and we were in the nose bleed section but WE DIDN'T CARE!  She was magic. I don't know if I have ever seen an artist perform better than on their albums. She is the real deal.
I will be on an Adele high for weeks now.
BUT…I better get back to the reason for this post!  TODAY launches the beginning of Letting Go: An Exploration In Abstract Painting with Wendy Brightbill. This course is truly stunning!
As soon as you register you have INSTANT access to the 5+ hours of content.
To celebrate the launch of the course we are giving away a $250 Dick Blick gift card so one of you can get some of Wendy's favorite art supplies!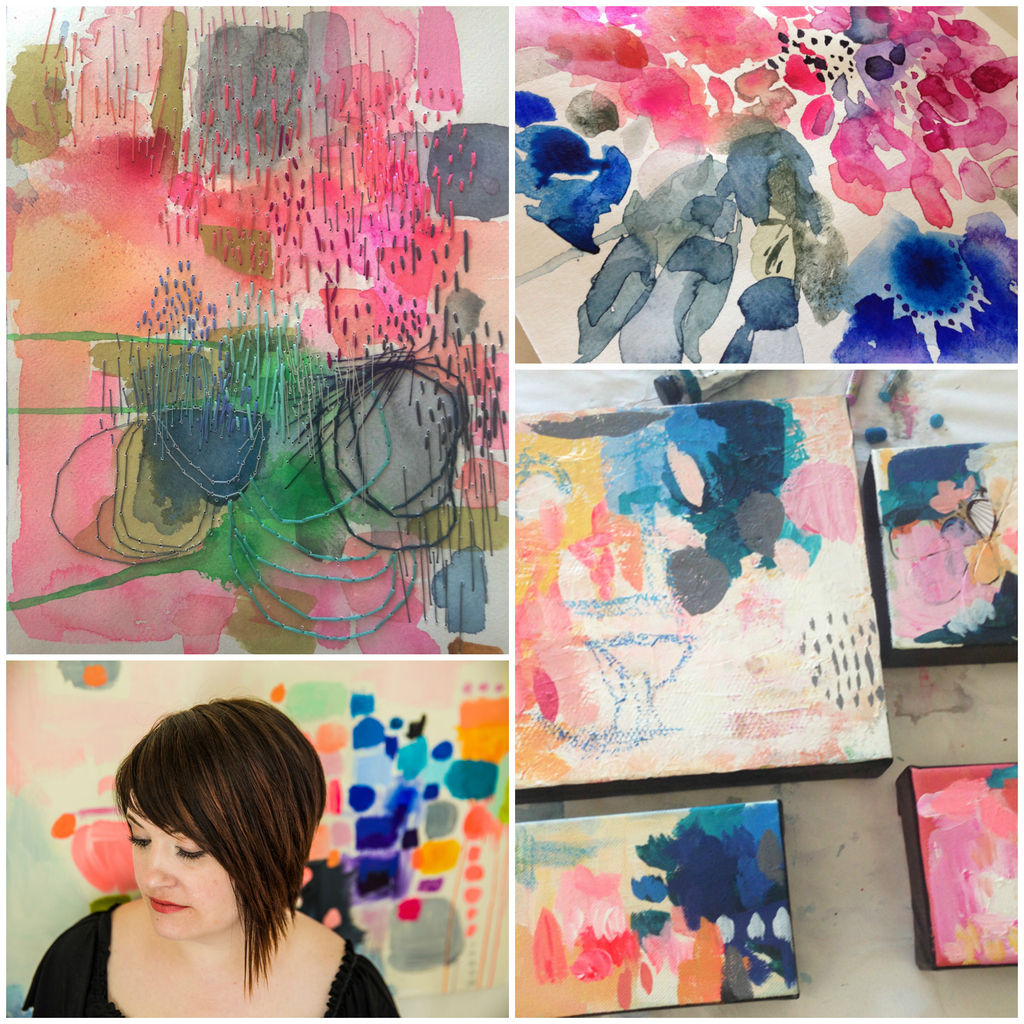 If you are interested in joining us in Letting Go: An Exploration In Abstract Painting here is a little bit of the details about the course…
In this course, we will listen to our intuition to create expressive abstract paintings. We will explore mediums and techniques that lend themselves to letting go and embracing the process of creating. We will be playing with watercolors, inks, acrylics and even embroidery. We will explore mark making, line drawing, shape composition and color blending to create depth and interest. We will gather inspiration for innovative color palettes because abstracts are all about color.
This course has 5+ hours of lifetime* access videos , all videos are pre-recorded for your convenience and the registration price is $46.
*******
To enter the giveaway just leave a comment on this post telling us what you are drawn to with abstract painting or what makes you uncomfortable with it.

For additional chances to win:
* Share the new course and giveaway on Facebook by sharing this post
* Share the new course on IG and tag @jeanneoliver #jeanneolivercreativenetwork #abstractpainting
* Follow us on Instagram
* Blog about the new course and giveaway
* Pin images from this post to Pinterest
Each time you do one of the above just come back here and let us know.
This giveaway will close on July 24, 2016 at 11:59 pm MST.
The winner will be announced on July 25, 2016 and prizes must be claimed by August 3rd.
Thank you so much for sharing, taking courses, sharing your creative lives and allowing us to do what we love!
*******
If you are new to our creative network here are easy steps to get you started…
1. Register at jeanneoliver.ning.com (this is free).
2. Once your account is active you are able to take advantage of our free courses, series and even pay for courses.
3. Go to jeanneoliver.ning.com and along the top header click on "COURSES" and you will be able to view all three pages of online courses and free series.
4. To purchase a course please choose your course, click on the +join in the upper right hand corner, pay and you will be INSTANTLY in the classroom.
5. All videos can be found along the right hand side of the page under "COURSE CONTENT".
6. All of our courses are pre-recorded so you can watch at your convenience. The best part is that you have lifetime* access on all new purchases!  Pretty awesome if you ask me.
*As long as we manage the creative network