When you come across an artist whose work stops you in your tracks you have to find out more about them. That is exactly what happened with Pauline Agnew!  Her landscape and figure work are completely captivating and once I knew more about her and her work I was crossing my fingers she would create a course just for you! Lucky us…she did!
Do you remember the joy you got from drawing yourself, your family, your friends, as a child? You were not worried about the anatomical accuracy of the face or body, you were telling a story. The human body is a joy to draw and paint when you approach it with a sense of childlike curiosity and wonder and avoid getting too caught up in realism.
Join in on Monday for Feel The Pose! with Pauline Agnew! Four+ hours of course content, lifetime* access and a registration price of $48. The course will go live on August 27th, 2018.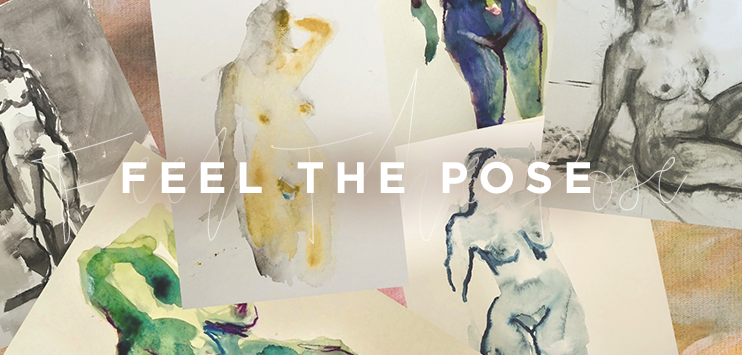 From Pauline Agnew…
Join me as I teach you how to engage your senses during the creative process, just as you did as a child. Together we will create a series of expressive mixed media figure drawings. Using simple materials – charcoal, ink, watercolors etc; and several exciting and very specific exercises, you will be empowered to draw the figure with confidence. and above all, with feeling. I will also show you how Master artists use these exact same techniques that I will share with you, to create figure drawings that are deeply engaging and full of life.
You can expect to come away from this course with several rewarding ways to distill and capture the essence of the human body on paper, and a portfolio of figure drawings that might just surprise you!
*This course is suitable for all levels from the total beginner, to college graduates looking for a fresh approach.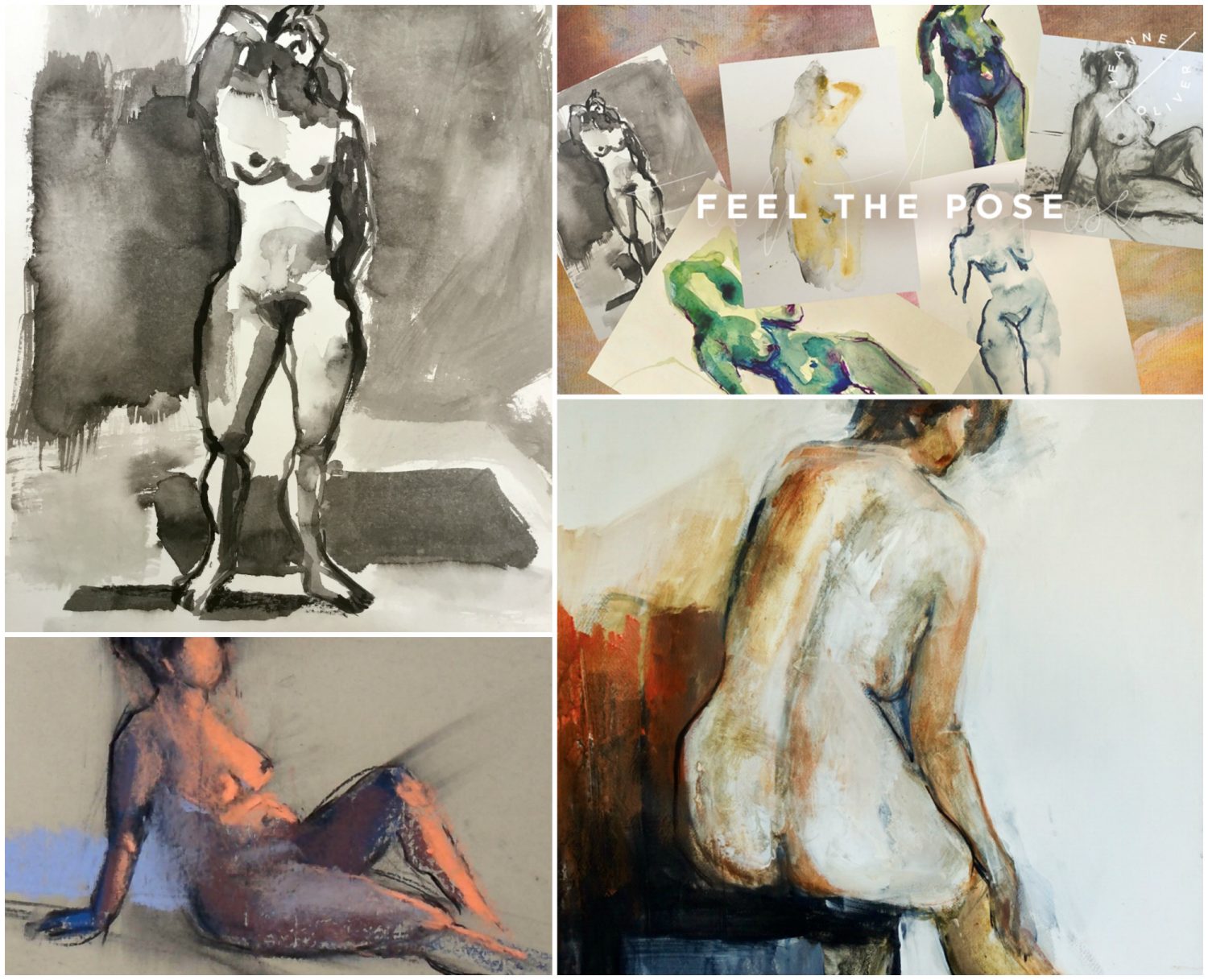 Come and Watch The Course Trailer
[x_video_embed]
[/x_video_embed]
To read more or to register for this course please click HERE.
If you have any questions about the course please contact here at https://jeanneoliver.com/contact
See you in class!

If this is your first course with us or you are a longtime member we want to share how easy it is to find out more, register, see the supply list and share with your friends.
1. Come and read all about the new course HERE.
2. If you think your friends would love this course we would be beyond honored to have you share the promo video. We have included all of the social media links under the video to make it easy. You can also directly share the course page. You do not have to be a member of this site to see what we have to offer!  LOVE THIS!
3. We also have over 100 other courses and to see what we are offering you can go directly to jeanneoliver.com and then click on courses.
4. All of our courses are pre-recorded so you can watch at your convenience. The best part is that you have lifetime* access.
5. If you have any questions about the course please contact here at https://jeanneoliver.com/contact
*As long as we manage the creative network