My dear friend Kimberly Taylor has found her passion outside her gorgeous home and family and it is contagious.
I would love for you to hear her heart and consider helping in the final stretch of this amazing opportunity to give.
We are ALMOST there!
*******
My name is Kimberly Taylor and I am the founder of The Grow Hope Foundation.  We are a non-profit organization dedicated to helping people around the world improve their circumstances through education and a helping hand.  I recently returned from Uganda where I visited our pilot project that The Grow Hope Foundation has been working on in partnership with the Sustainable Community Education Program (SCEP) for the past year.  During my two weeks there I was able to witness first hand what the team in Uganda has accomplished in the past year.  The changes are incredible! We spent much of our time in the community, talking with the members of our pilot project and seeing all of the changes that they have made to improve their health through better sanitation and hygiene.  We visited every home that was a part of the 50 home project to witness first hand what impact it had had on their lives.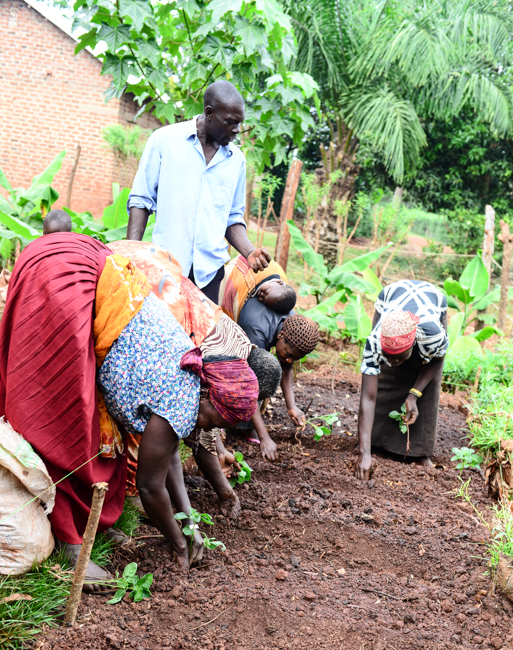 The community that we work in is rural and most of the residents lack education. However what they lack in knowledge they more than make up for in determination, heart and hard work. Our initial goal was to offer a better future for these families, but what we learned is that the thing they needed most was hope.  Hope had long since disappeared from this rural community, and when they began to realize that they had a reason to hope again, real changes began to happen.  Our community members in the pilot project have been so eager to learn and have attended the classes enthusiastically.  After each workshop they return home to implement the changes they have been taught.  In the last year every single family in our program has built a proper, safe and sanitary latrine as well as a tip-top (an apparatus for washing hands- an integral part of our program).  They have also learned about the importance of keeping their home free from pests and they built sanitation tables to wash and store their dishes, pots and mingling sticks- the tools they use to cook that were often stored on the ground in the dirt.  With these simple measures, illnesses have decreased dramatically over the past year and not one child was lost in our village to the secondary effects of poor sanitation.  While our community is healthier, we still see far too much malnutrition, especially in young children.  And that is where we came up with a plan.  A plan that we are really excited about and truly feel that it will impact this community and other communities around ours. Our hope is to create a sustainable program that offers education to the people around us, so that they in turn can begin to rise from the poverty that they currently exist in and create a life with hopes and dreams and a prosperous future.  We want to build something that will greatly increase their chances in doing that.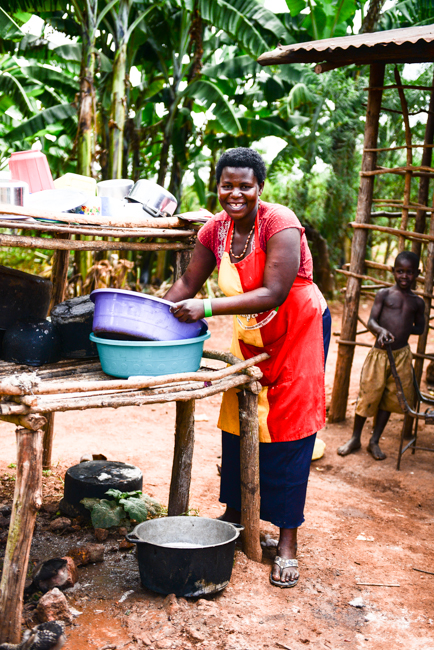 Our plan is to build an educational compound- Tusubira Village, which in the local language Lusoga means HOPE.  Tusubira Village would be a place where the surrounding community residents- many of whom weren't a part of the pilot project but would like to be- are able to come and learn how to improve things such as hygiene, sanitation and nutrition.  We have found that the people in rural areas learn much more when they are able to see what they should do- when someone is available to actually demonstrate how to build a new latrine, or a sanitation table to store cooking utensils, or to plant a proper garden.  Tusubira Village will be just that- a place to come and learn, to practice, to ask questions.  When the people of the community leave the compound, they will leave with knowledge that they can take to their homes and replicate. They can make changes that will improve their lives, one step at a time.  Our hope is that we engage our initial community so completely that they will in turn become experts and be able to share the many things they have learned with others in their area.  Our goal is that with Tusubira Village we can impact not only our members but all of the residents of our area.  One day, maybe we will even help to improve the health and well-being of Ugandans in other rural areas.  We hope that once the seed is planted it will continue to spread and grow on its own.  I have seen how determined these people are, and how hard they are willing to work to make these changes.  With their hope restored, I truly believe that all they need is this helping hand- they will do the rest!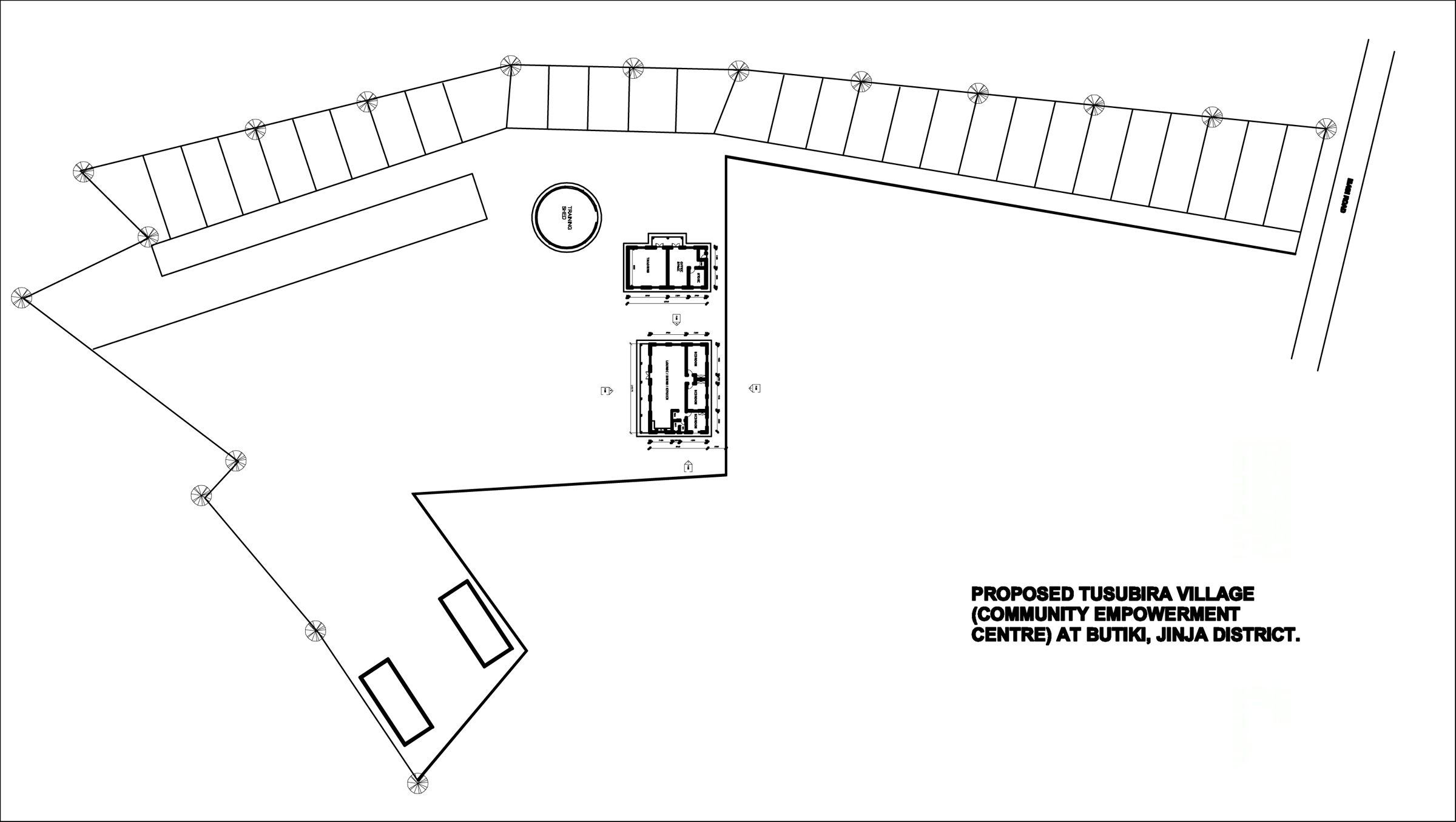 Tusubira Village itself will sit on three acres of land in the middle of the community we currently work with and will serve as not only an educational compound but a community gathering place to the surrounding area.  The land has already been purchased.  Tusubira Village will offer a wide range of benefits to the local community:
~The Well.  This will be the cornerstone of the compound and the reason that the community visits every single day.
~  30-40 separate gardens– each one planted with  different nutrient-rich crops that we hope the community will grow in their own gardens.  Experienced farmers will be available to teach growing techniques as well as answer any questions people may have after starting their own gardens.  Seedlings from these gardens will be shared with the community to give their gardens a healthy start.  Produce will be harvested from them to both stock the farm stand on the compound for purchase by locals as well as to be donated to local malnutrition facilities in the area, where children are in desperate need of nutrients.  This will be a "hands-on" facility where people will leave feeling confident that they are able to grow their own fruits and vegetables for their families.
~The main building– which will serve as a base for the local team as well as a place to host workshops.  People will come to learn skills that they can use to create work for themselves, thus an income for their family.  We will host artisans who will teach things such as weaving and sewing, which are useful skills in our area.  With an open space we also plan to host classes for adults such as reading, writing, not to mention teaching health and first-aid.  The possibilities are endless.
~The guest house – volunteer accommodations where people who are there to work with our program can stay.  It will have a western bathroom, a simple kitchen and a number of bedrooms.  It will also have a common area where meetings can be held or meals for large groups can be hosted.
~The meeting hut– a thatched roof structure that will host weekly meetings all year long- even in the rainy season.
~The lawn– a place for groups to gather or children to play while their parents learn.
It will also have:
~multiple varieties of fruit trees throughout the compound
~a 2-3 stall latrine for guests to use
~an area to raise chickens for eggs, meat, and to share baby chicks with the community
~an area to raise goats that will be milked and babies will be shared with the community to begin to raise goats of their own
~a caretaker hut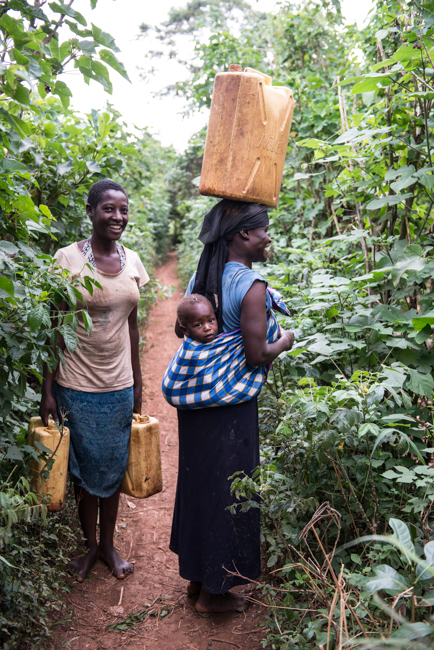 The first step to building Tusubira Village is the installation of a well.  This is THE MOST important part of getting this project going and also the most expensive.  The women and children of our community walk up to 2 miles each way, twice a day to collect water for cooking, washing and drinking.  The path to the water source is through a dense jungle- one that holds many dangers for them- especially the children.  With a well on the compound we can offer people a safe place to collect clean water for their families.  There would be no jungles to travel through, and the water itself would be safe not only for cooking and washing, but for drinking.  Water is a life-changing resource in places such as this.  When you remove the threat of water borne illnesses in combination with improved nutrition, you change the trajectory of the lives of these families.  You change their future.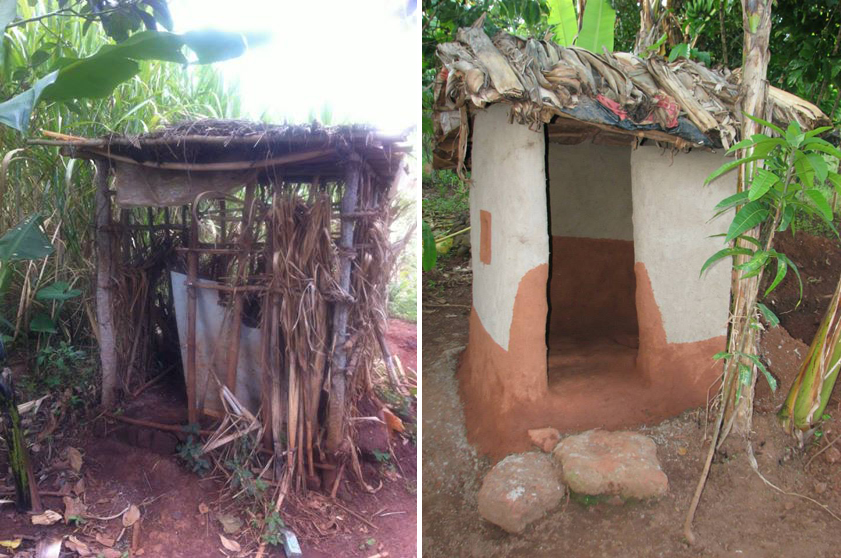 a latrine before, and after
If we fully fund this campaign the money will go directly to getting the well installed.  If we were to go beyond our goal the next project would be to build one of the buildings so that we could establish a central workspace for the team in the community and classes could begin.  And yes, we would LOVE to go beyond our goal- and we know with your support we can make it happen!
I've often thought about the fact that because many of us were born in the countries we were, we will never have to struggle to survive, better yet have a chance to thrive like this community does.  But these women do- the ones who welcomed me into their homes, shared what little food they had with me and freely strapped their children to my back so that I could experience, for half an hour, what they live every day.  But do not be mistaken- they were no different than you or I inside. We are all daughters and mothers, wives and friends. These women are strong, and smart and they are willing to do whatever it takes to improve their lives.  They simply need a bit of help getting started.  They will do the rest- and not only that, but I know that they will take what they have learned and spread that knowledge to the communities surrounding them, so that everyone has an opportunity to thrive.  That is what we want with this project- a long lasting solution that will change the trajectory of their futures, as well as the futures of generations to come.
No donation is too small- as every dollar impacts this project.  And if you can't donate, simply spreading the word would give this campaign the wings it needs to build this village. Facebook it, Tweet it, blog about it!  The more people that join the team to make Tusubira Village happen, the sooner we can give this community a safer, healthier hopeful future.  All they need is some education and a helping hand.  They will do the rest- I promise you.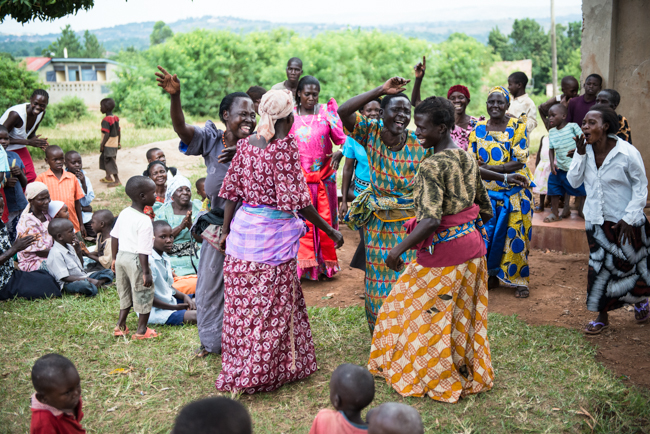 To donate in ANY amount (everything helps and blesses) please click HERE.
Thank you for considering!
Jeanne