I am sorry that I have been so absent here on my blog but it is summer and our days have been full of sun, company, the pool and creating.
As you know from my last post my friend Kim was out for a visit.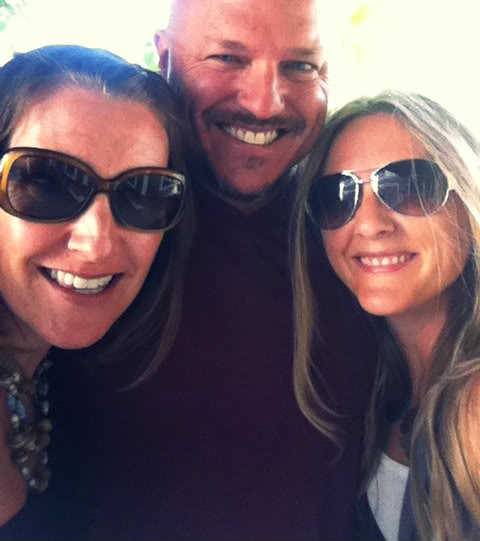 We wanted to do something really special while she was here that would always remind her of Colorado.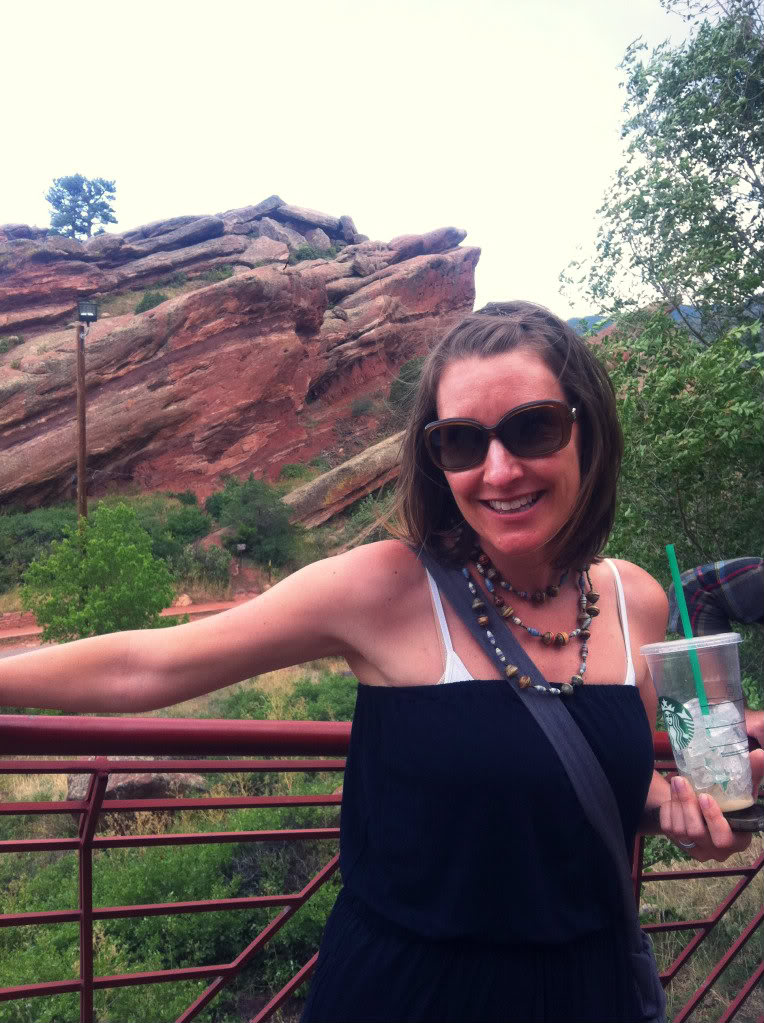 We surprised her with tickets to see the Avett Brothers at Red Rocks Amphitheater.
It doesn't get much more Colorado than that.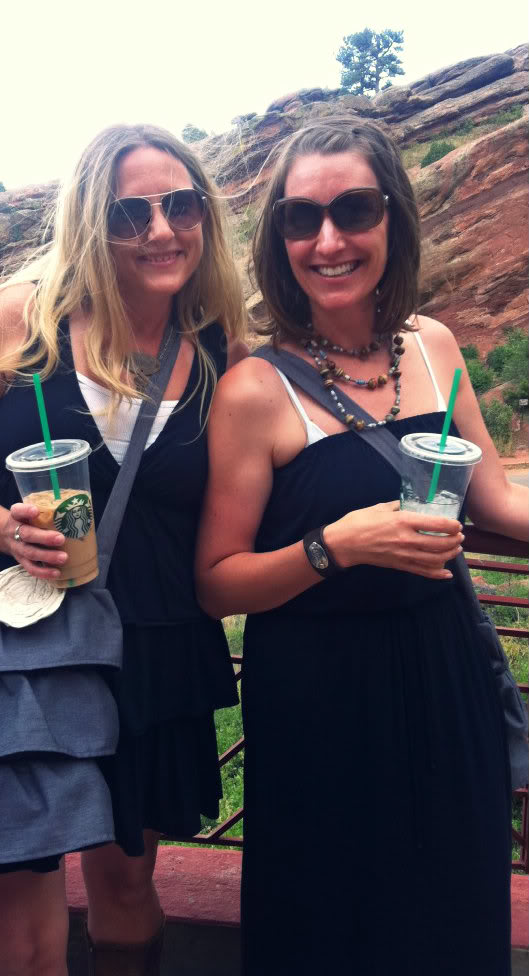 One of our favorite thing to do is to be at Red Rocks, listen to an amazing band and then look up and you are under the stars.
It is incredibly beautiful and one of the best venues in the US.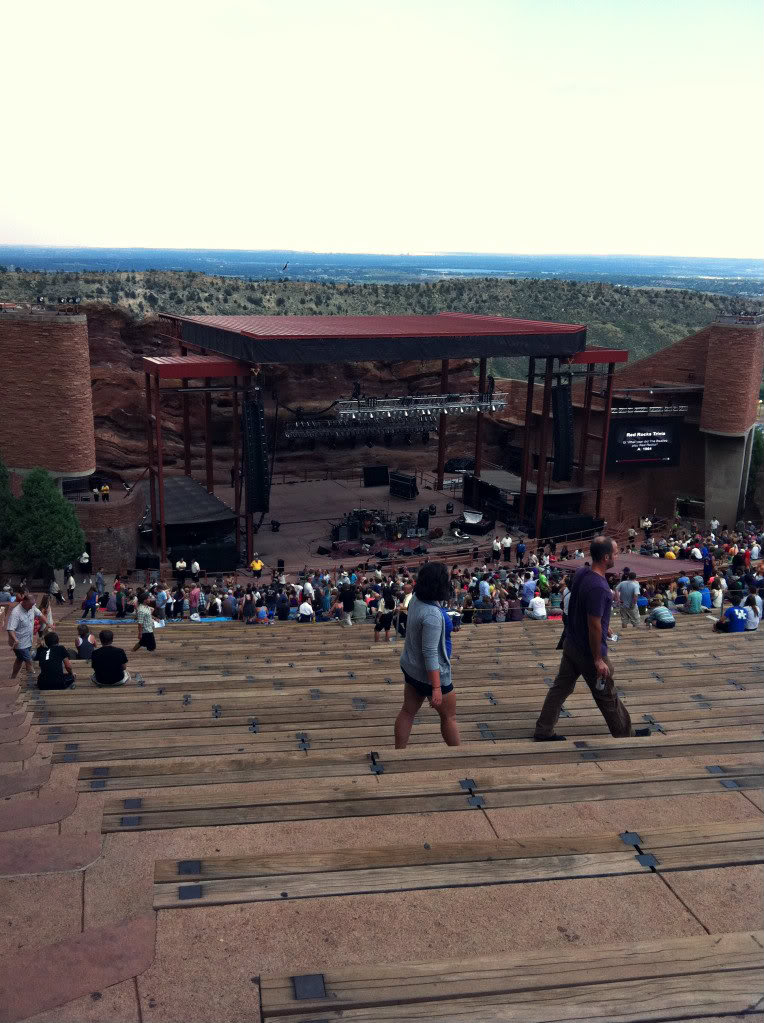 We got there really early (maybe SOMEONE read the time wrong).
At least I didn't make them late:-)
We found our beverage of choice.
Fresh lemonade with vodka on this night.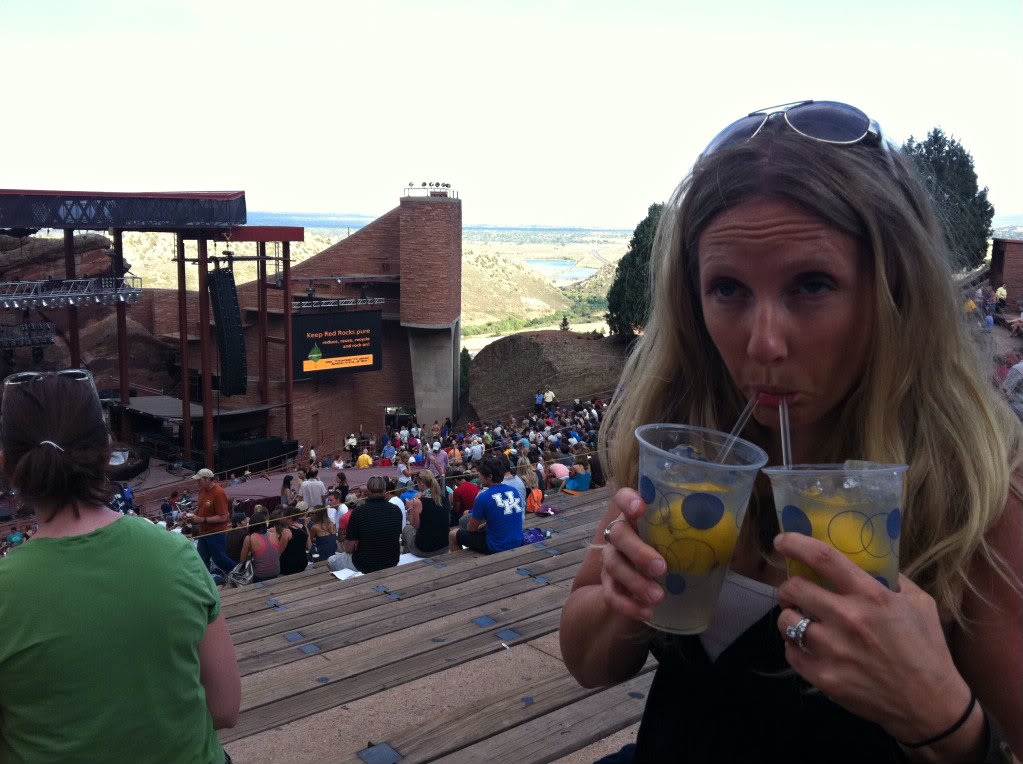 (What?)
You don't even have to look far at a Colorado concert to be instantly entertained.
We had pot all around us.
I swear to you that we could be at a Disney on Ice event and there would be weed.
No one even hides it as you can see by this man behind us toking up:-)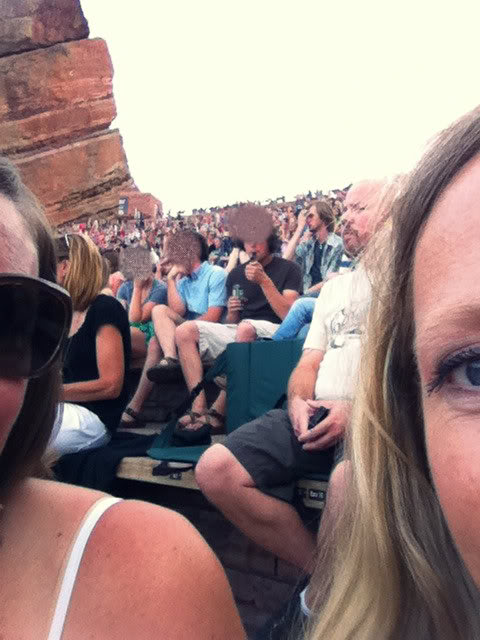 Then you have all of the Colorado boys walking around with their shirts off.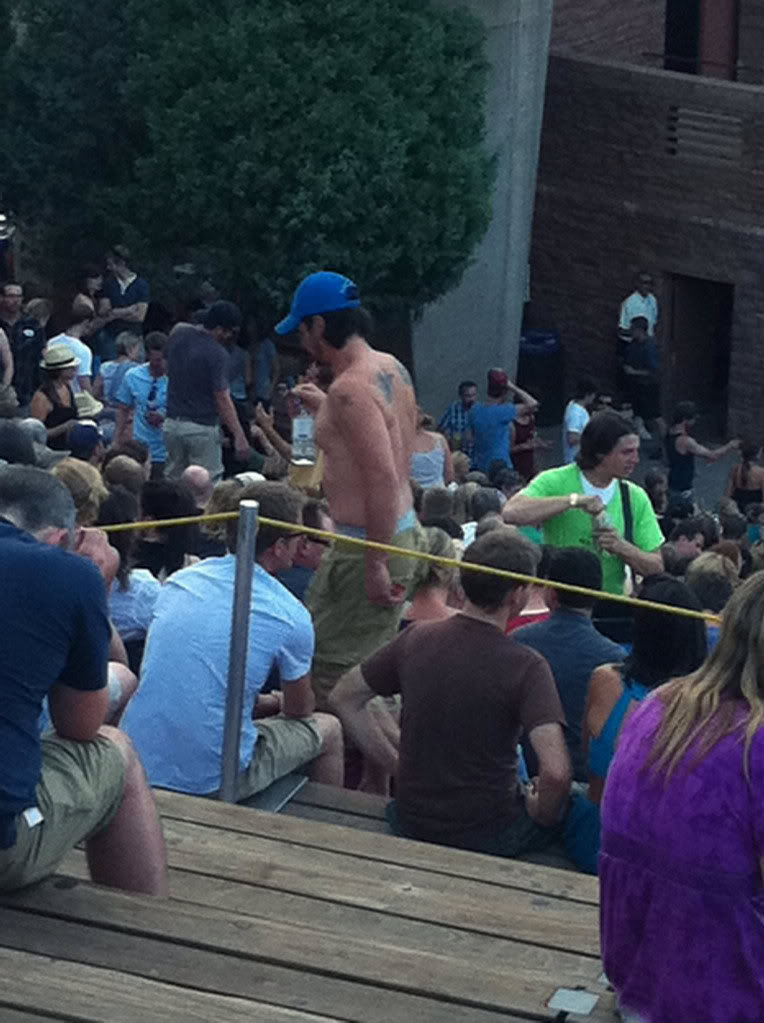 Kim made fast friends with the 22 year old girl next to her and the girl's friend.
In fact, they were instantly so close that they had arranged for us to drive them back into the town below to get a ride home from her mom.
More on that situation later.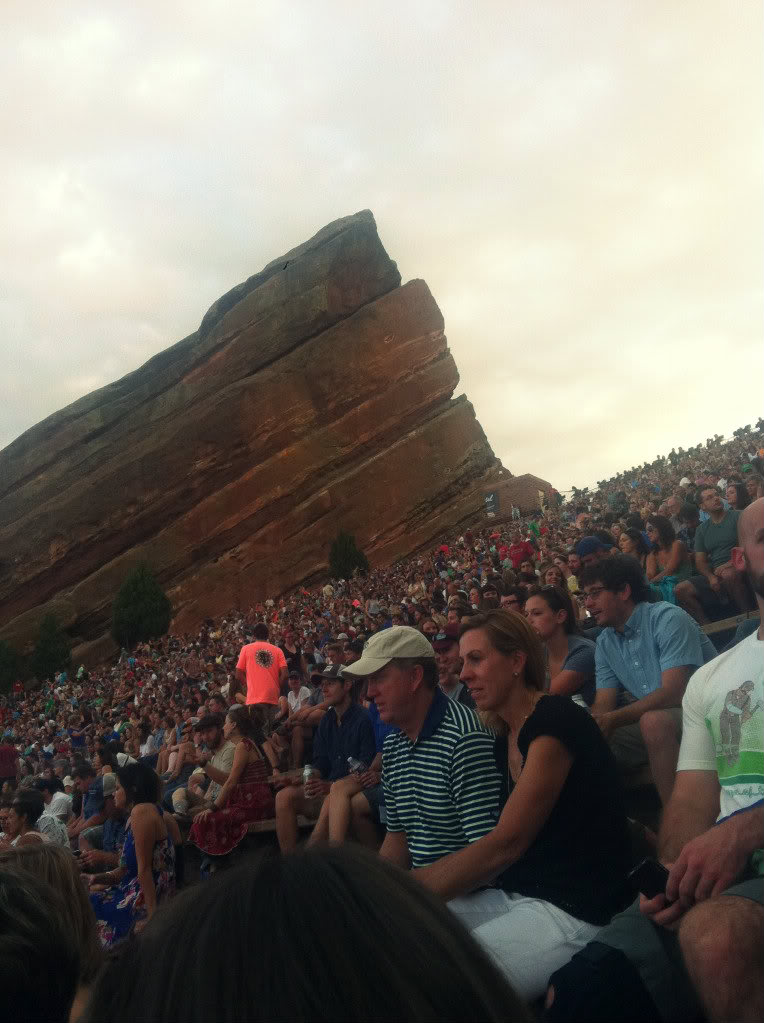 The best part was once the concert started we were lucky enough to be sitting behind the Avett Brother's #1 fan.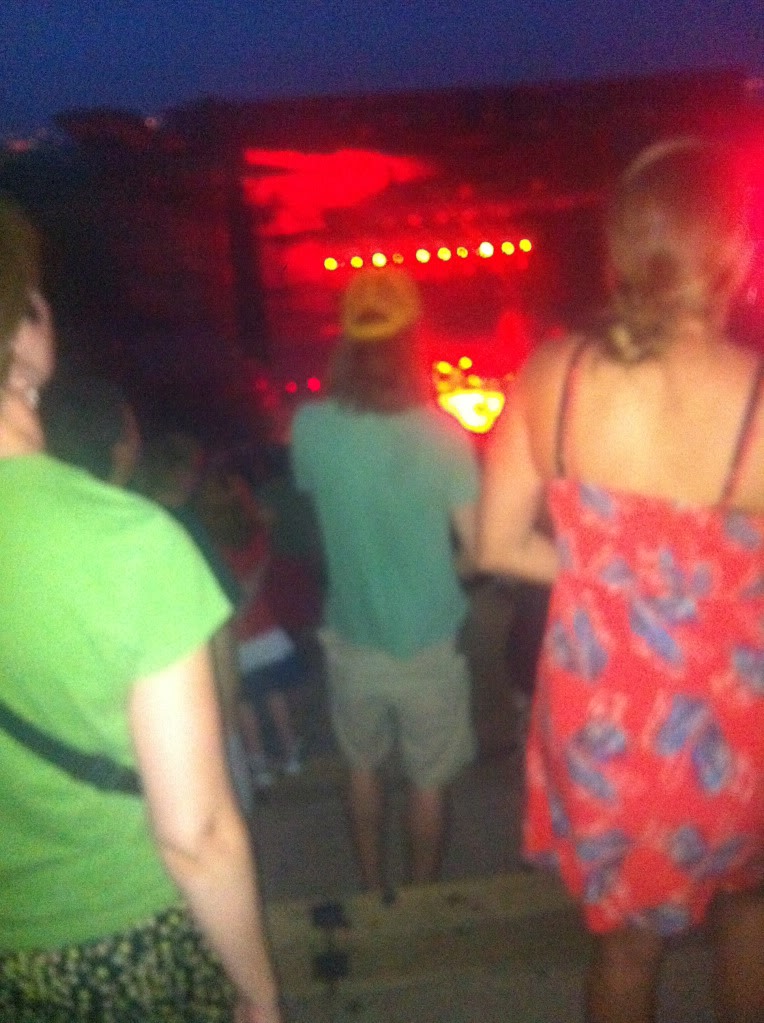 Seriously, this guy was AWESOME!
I didn't even now those dance moves existed.
I really liked when he started sharing his flask with others around him.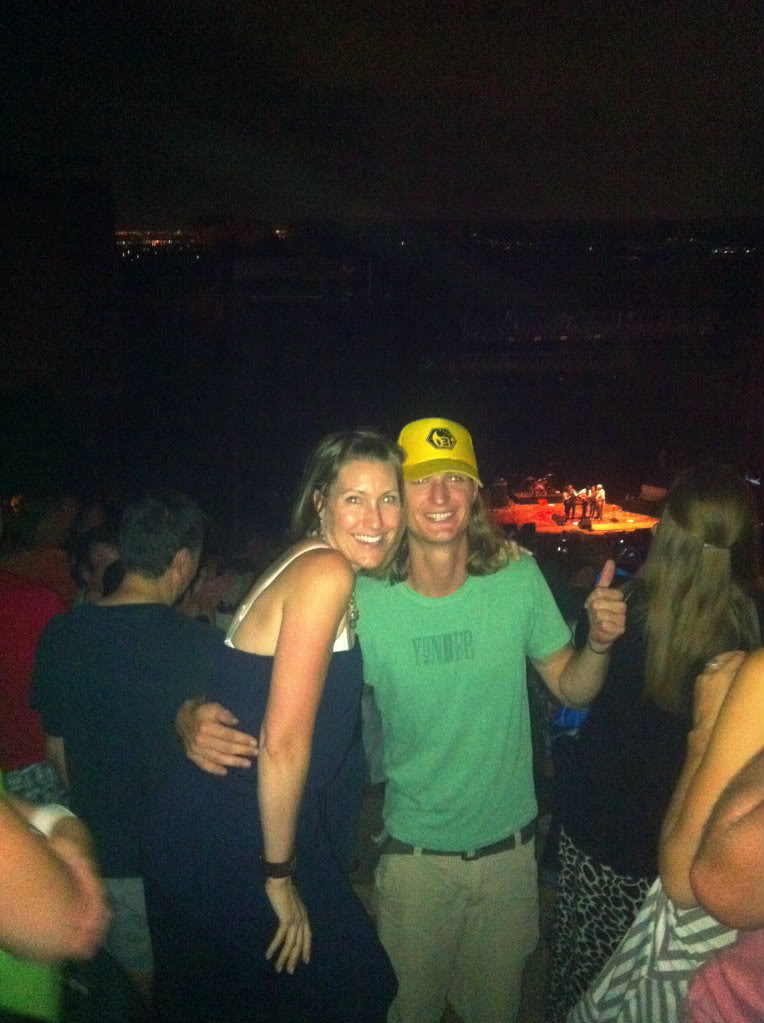 (Kim with #1 fan)
I told you Kim would remember this concert!
So, it was the perfect clear night.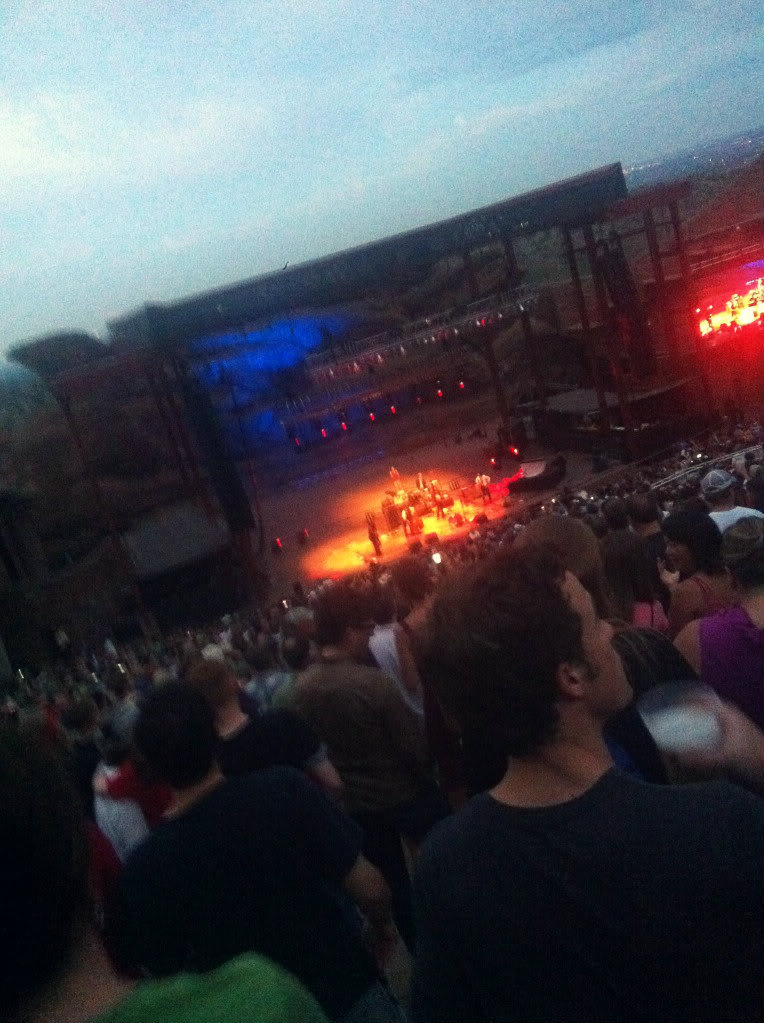 Amazing concert with the most incredible band.
They may be my favorite band I have ever seen at Red Rocks.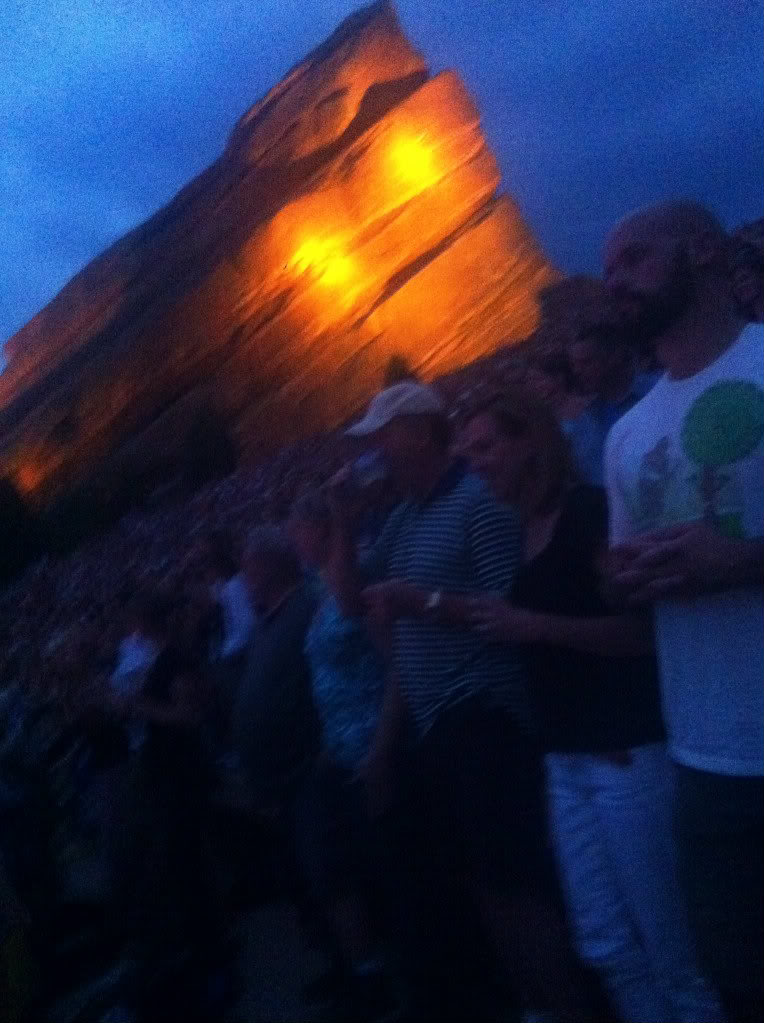 We laughed, danced, screamed…….and then the vomit.
Remember the girl that was Kim's new bff?
Well….the girl can't hold her liquor and towards the end of the concert Kim leans over to me, nicely pushes me closer to Kelly and lets me know the she has puke on her feet.
So….the three of us were trying to smoosh together the best we could so we can get as far away from puking girl as possible.
Please picture a very pretty girl, sitting on a bench, vomit ALL around her, her head is down between her legs…..and she is still clapping.
You have got to give it to her….she was still enjoying the concert.
Now if you remember correctly we were supposed to drive her back down to town.
Let's just say that as soon as the concert was over we made a fast getaway.
We thought it might be better for her mom to PICK HER UP.
I would like to say that she still had her mom's friend with her that was sober.
We didn't leave her all alone, clapping with vomit.
I swear.
We laughed all the way home, paid the babysitter and collapsed into bed.
It was a great night….puke and all.
The highlight was finding puke on us and our things AFTER the concert.
Thank you pretty 22 year old.
Thanks.
Precious memories!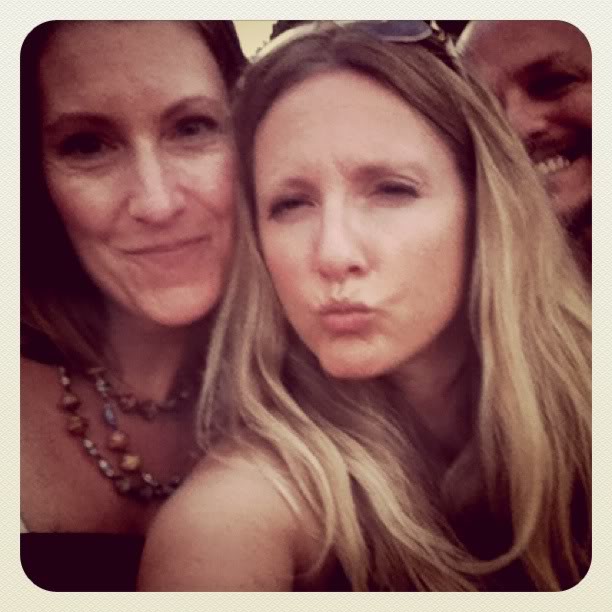 ********************************
I have been getting a lot of emails asking if you can still sign up for Creatively Made.
YES!
We would love to have you.
All four weeks are up on the site and you can watch them all at YOUR CONVENIENCE.
The course will be available until the end of October.
Tons of time to watch everything many times.
You can still sign up HERE.