Good Morning!
Today I have guest artist Danielle Donaldson teaching in our studio!  She will be teaching her Be Still live workshop all about illustrating, painting and stitching a compass heart.  We have the best surprise for you!  Danielle recorded the whole process before coming to our studio and if you are not in the studio today with us you can sign up right now for an instantly available version of her workshop!  I think it is the next best thing to being here live! Drink some mimosas while you create and you will feel like you are here:-)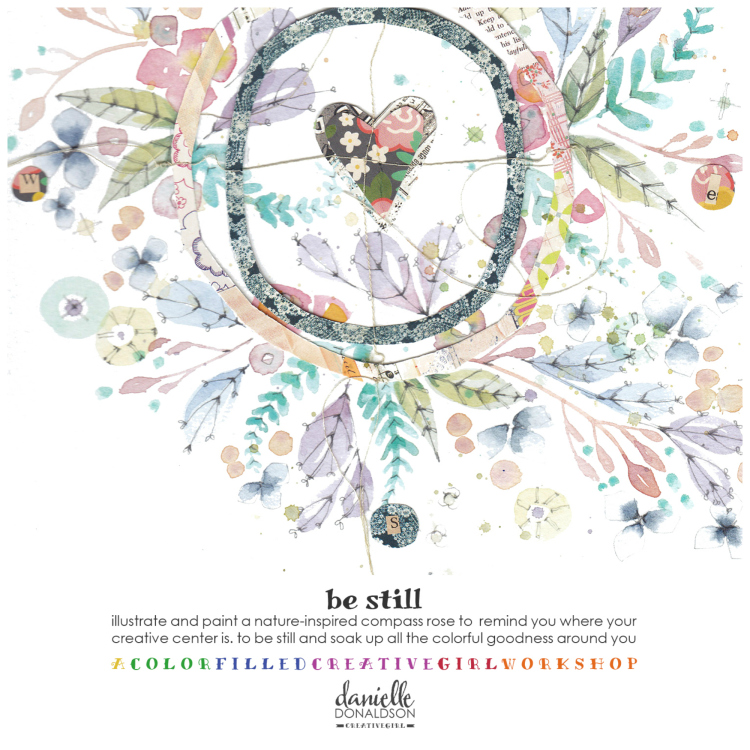 This instantly available online course has 2+ hours of content, lifetime access, tons of fun printables and you can start right now!
To read more or register click HERE.
We will be sharing peeks of her live course all day so follow online on my Instagram page!
See you in class!
Jeanne Oliver