It is Friday! That means the weekend and extra time and…
COLOR? Are you stuck in a rut? Are you confident about your choices when creating art? Want to experiment but not sure how to go about it? Want to be adventurous and step out of your color comfort zone? If you answered yes to one or all of the questions, this fun class will show you an exciting way to create a palette full of confidence!
Get ready to be inspired! Get ready to challenge yourself with new colors to play and experiment with! Get ready to create YOU in an all new paper palette! A transformation is about to begin, let's go.
CLASS CONTENT:
Getting Started – Going through magazines and talking about what I look for and what I want to keep. Tearing out pages then cutting them into smaller, usable elements. Grouping and sorting to form palettes.
Binders & Supplies – Showing a couple different binders I have tried and offering suggestions on what to use. Supplies with alternatives.
Palette Making – Going through the steps to create a Paper Palette. What to include, why to include it? Three paper palettes will be shown, creating endless possibilities. What to do with the extra pieces.
Picking Paints – Now that you have your Paper Palette finished, let me show you ways to pick a paint palette from your pages. You will be surprised to see several emerge from one paper palette.
Palette to Art – Using Paper Palettes to create YOU in a new way. Eight pieces are shared with their paper palettes and finished artwork.
Supplies:A couple of magazines you love, scissors, an adhesive (glue stick, tape) and some pages to glue to, that's it!
Because this online class is a mini course it means it is available RIGHT NOW, it is two hours and you have lifetime access AND it is only $18! I love that we have started to offer these mini courses right at the weekend so you can dive in, create and also have affordable options to grow your own gifts.
2 hours + INSTANT ACCESS + lifetime* access + $18!Come and watch the course trailer…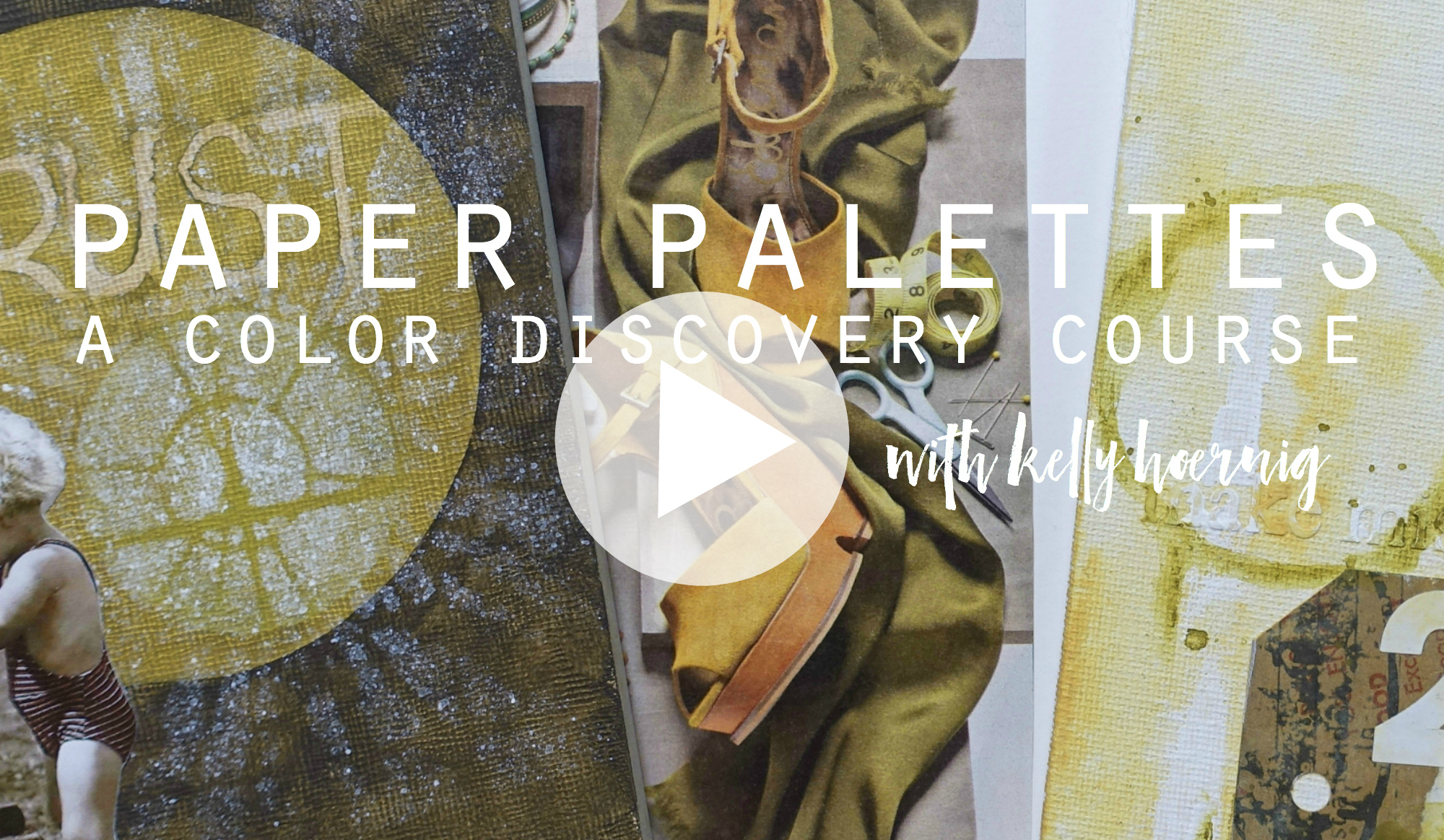 To read more or to register click HERE.
If you have any questions please email us at contact@jeanneoliverdesigns.com.
See you in class,
Jeanne
***
If you are new to our creative network here are easy steps to get you started…
1. Register at jeanneoliver.ning.com (this is free).
2. Once your account is active you are able to take advantage of our free courses, series and even pay for courses.
3. Go to jeanneoliver.ning.com and along the top header click on "COURSES" and you will be able to view all three pages of online courses and free series.
4. To purchase a course please choose your course, click on the +join in the upper right hand corner, pay and you will be INSTANTLY in the classroom.
5. All videos can be found along the right hand side of the page under "COURSE CONTENT".
6. All of our courses are pre-recorded so you can watch at your convenience. The best part is that you have lifetime* access on all new purchases! Pretty awesome if you ask me.
*As long as we manage the creative network