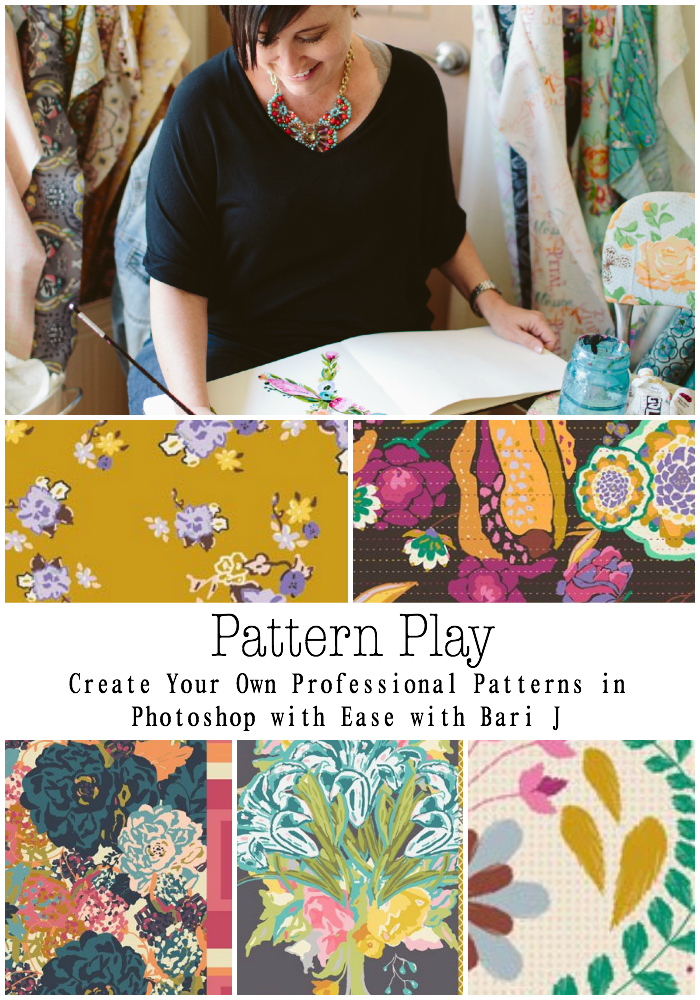 Have you always wanted to learn how to create repeat patterns with your own sketching, painting or digital art?  Have you been looking for ways to create your own wallpaper, fabrics or paper designs?  Have you just wanted to understand Photoshop better and see how you can use it in your art work?
I am beyond thrilled and honored to have licensed artist Bari J teaching Pattern Play | Create Your Own Professional Patterns in Photoshop with Ease.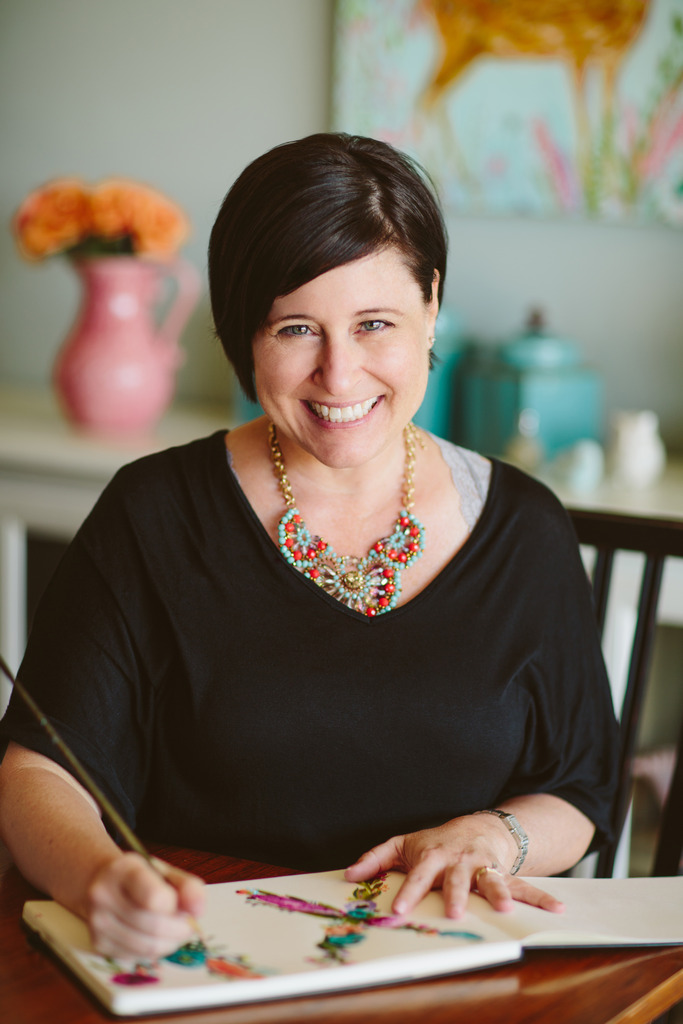 Learn how to easily create patterns in Photoshop using a variety of methods from an industry professional. You'll learn about different ways to create repeats, how to create artwork from within the program as well as from scanned artwork and you'll learn the essential task for screen printed fabrics of reducing and indexing your colors. In five lessons, you'll have what you need to know so that, with practice, you can be successful at designing patterns.
This one week online course just opened for registration.
The early registration price is $29.99 and you have lifetime* access to the videos.
This course will be available on June 1, 2015.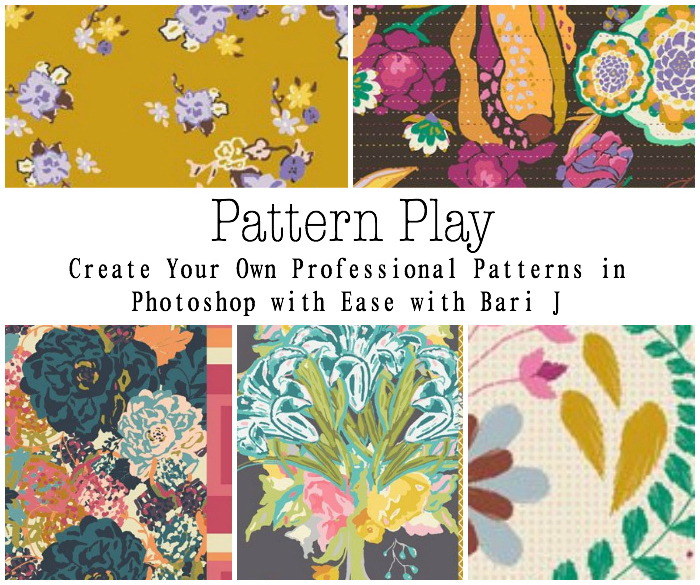 Come and read more and see what you will be learning in this one week online course!  I am excited to learn myself and see how I can take my own art to the next level!
How would you like to see your art re-created?  Leave a message in the comments below and we would love to start a discussion about how this course could help that become a reality.
To sign up for this course you need to be registered at jeanneoliver.ning.com (registering is free).
Once you are on the site you will find free videos (business and art) and new online courses along the left hand side of the page.
You will find all of our courses/videos under the COURSES heading.
If you want to register for Pattern Play:
1) Go to COURSES along the left hand side of the page
2) Click on Pattern Play | Create Your Own Professional Patterns in Photoshop with Ease
Because this is a new course you may need to scroll to the bottom of the courses and click "view all" to find the Pattern Play.
3) Once you have found Pattern Play please click the +join button on the upper right hand corner, pay and you will be ready for the course to begin on June 1st.
4) All of the details are on the page and you are all set.
Tell your friends!
We want to create an online community where you can create, connect and be inspired.
 * as long as we manage the jeanneoliver.ning.com site