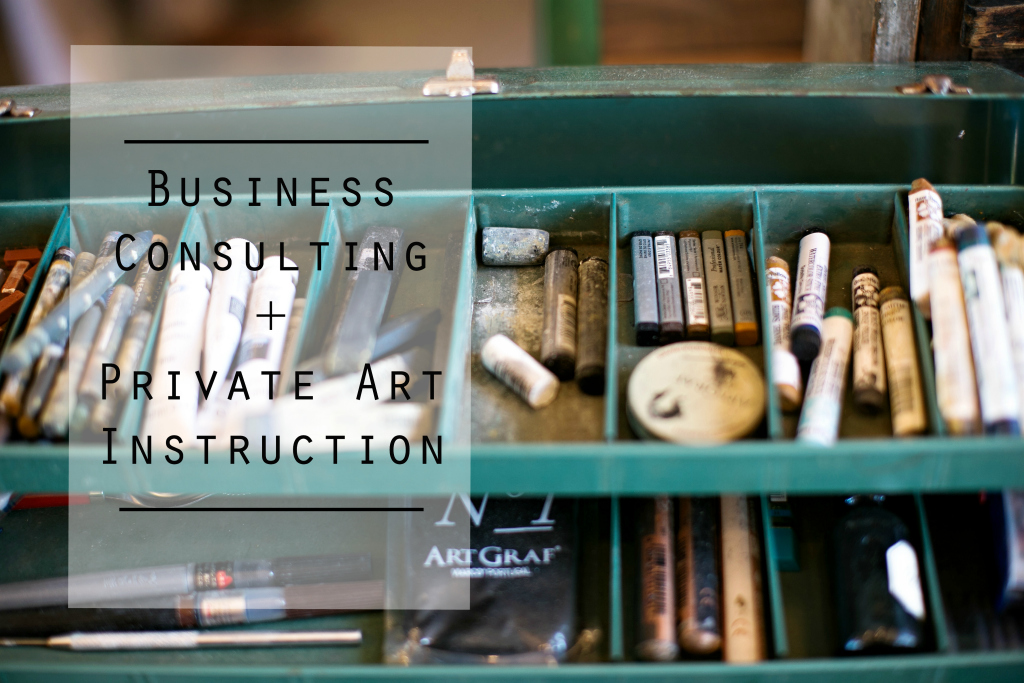 We are opening up our calendar to start scheduling business consults and private art instruction in 2017.
This has been one of the most rewarding aspects of the new studio because it has allowed us to connect in brand new ways.
Over the past year I have consulted with businesses owners from all over the world and have helped them make a plan to grow their business, get back on track or get off the ground.
Running your own business is one of the hardest things you will ever do but it is also one of the most rewarding.  If you feel stuck in your business, not sure how to navigate social media, don't know how to focus and move forward or you just need another creative to brainstorm with you then I would love to talk with you. You can choose a one hour session or meet weekly/monthly. We will talk through Skype so we see each other and create a genuine relationship as we work together.
There are few things I do that give me as much joy as connecting with other creative business owners and sharing what we have learned.
If you would like to schedule a consult please email us at contact@jeanneoliverdesigns.com.
***
I love teaching online and also in live workshops but sometimes the best use of your time and resources can be private one on one instruction.
I meet with artists in our studio and it can be a one time instruction, monthly or you can travel and we can schedule it for a full day or weekend.
If you are interested in scheduling private art instruction please email us at contact@jeanneoliverdesigns.com
***
Because of our own new beautiful studio here in Castle Rock, Colorado I am only traveling to one studio in 2017 and it is to teach in North Caroline at the Donna Downey Studios…
The most beautiful and inspiring gift to yourself to start off 2017!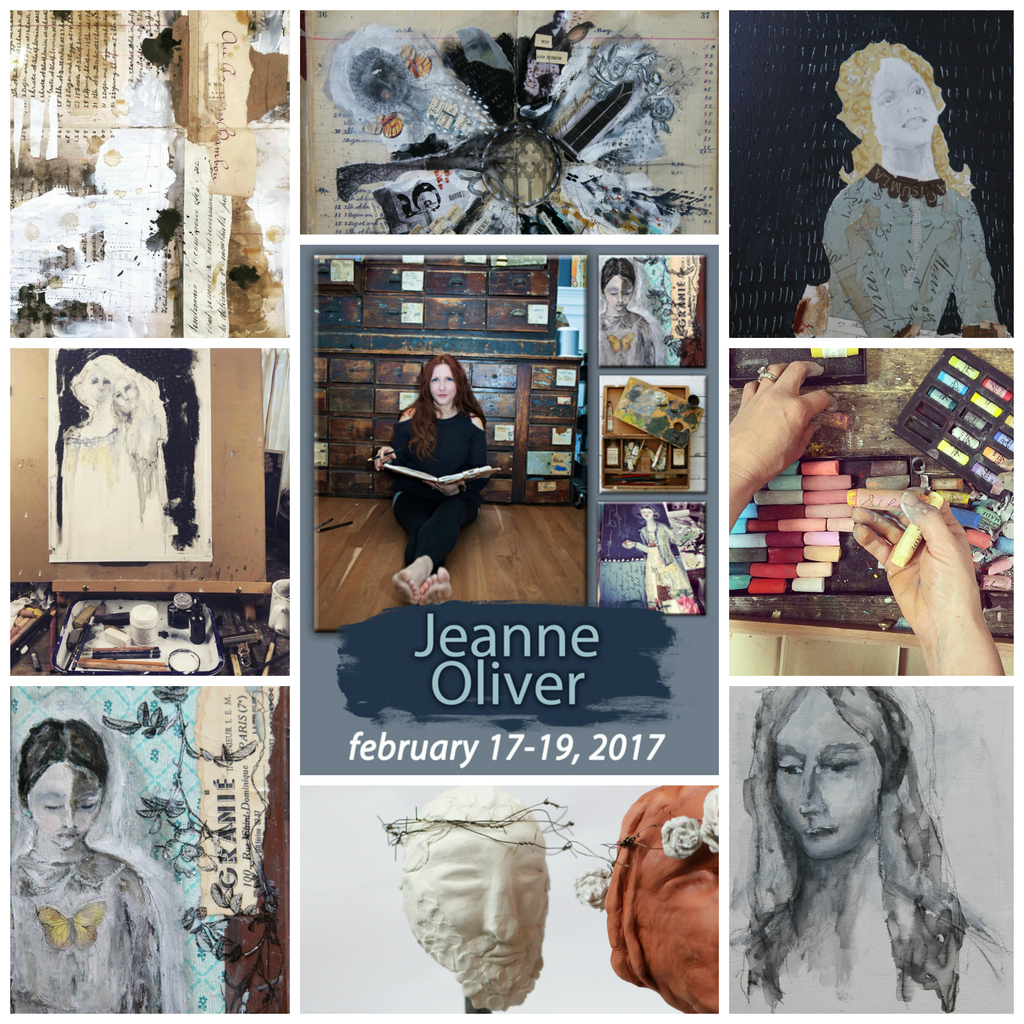 Coming together and creating one on one with other artists is one of my favorite things. I have three children at home and my heart is to be with them so it is only the most special studios and opportunities that bring me away from my own studio.
In person I am able to connect in a whole different way than online and we are able to work one on one on your art and even where you want your art to go. The intimacy that a live workshop offers is priceless to me and I hear that back from other artists also. It is always a growth experience for each artist teaching and the artists gathering together.
This coming February I will be traveling to North Carolina to teach at the Donna Downey Studios! This is such a treat for me to be at Donna's studio but to also be teaching along the East Coast! I know I get asked often to make my way to the East Coast so I hope this makes many of you happy!
THREE DAYS of us sketching, laughing, connecting, sculpting and going away filled up and ready to take what we have learned and discovered about ourselves and investing it into our own work. I love this part of live workshops! I just walk away filled up and inspired in my own creativity! I hope you join me!
You can make payments (hello!) and start your 2017 with a creative gift for yourself!
The Details:
Product Description
ALL SUPPLIES INCLUDED. BREAKFAST, LUNCH, SNACKS, & DRINKS PROVIDED!!

Class size limited…
Workshop Description…
Join me for a three-day workshop all about finding your authentic style and incorporating your story into your work. Our first day together will be filled with some of my favorite sketching exercises and techniques. We will play with charcoal, inks, watercolor pencils, pastels, paints and more. At the end of the first day you will be surrounded by your portrait sketches and collages and your own story will start to be revealed.
With our other days together we will create sculptures based upon your sketches. You will build your own industrial armatures and I will share easy to follow steps to sculpting your own face. We will embellish our sculptures with plaster and wire to create works of art you will be proud of.
You will go home with sketches, collages, paintings and sculptures that will give you glimpses into your authentic hand in your creativity and where it is leading you.
Event Schedule……..
Friday Feb 17th 2017
12:00pm – 5:00PM workshop
12:00pm-1:00pm – Lunch provided at the studio
Saturday Feb 18th 2017
9:30am – students arrive at studio. Breakfast & coffee served.
10:00am – 5:00PM workshop
12:00-1:00pm – Lunch provided at the studio
Sunday Feb 19th 2017
9:30am – students arrive at studio. Breakfast & coffee served.
10:00am – 2:00pm workshop
12:00pm-1:00pm – Lunch provided at the studio
I would love to create with you North Carolina!
To read more or to register click HERE.