Gathering other small business owners together to create community, clarify their message and leave with a plan has been one of the highlights of my life. The women, the businesses, the dreams, the struggles, the connections and how they left ON FIRE! I have watched them each show up in their businesses in powerful ways since the workshops and registration is now open for the last live Creatively Made Business workshop.
Will you join us? Registration is now open and only a few spots are left.
I know how hard business owners work so I like to mix a little work with play. If you are looking for direction with your next idea, a kick in the pants to start or to have fresh inspiration breathed into your current business I hope you will join me for a workshop that is all about connecting with your gifts, building your brand, launching it out into the world and nurturing what you have created.
Join me for our LAST* live Creatively Made Business workshop! The time is now and this is the year to show up in your dreams and business!
Payment plans available.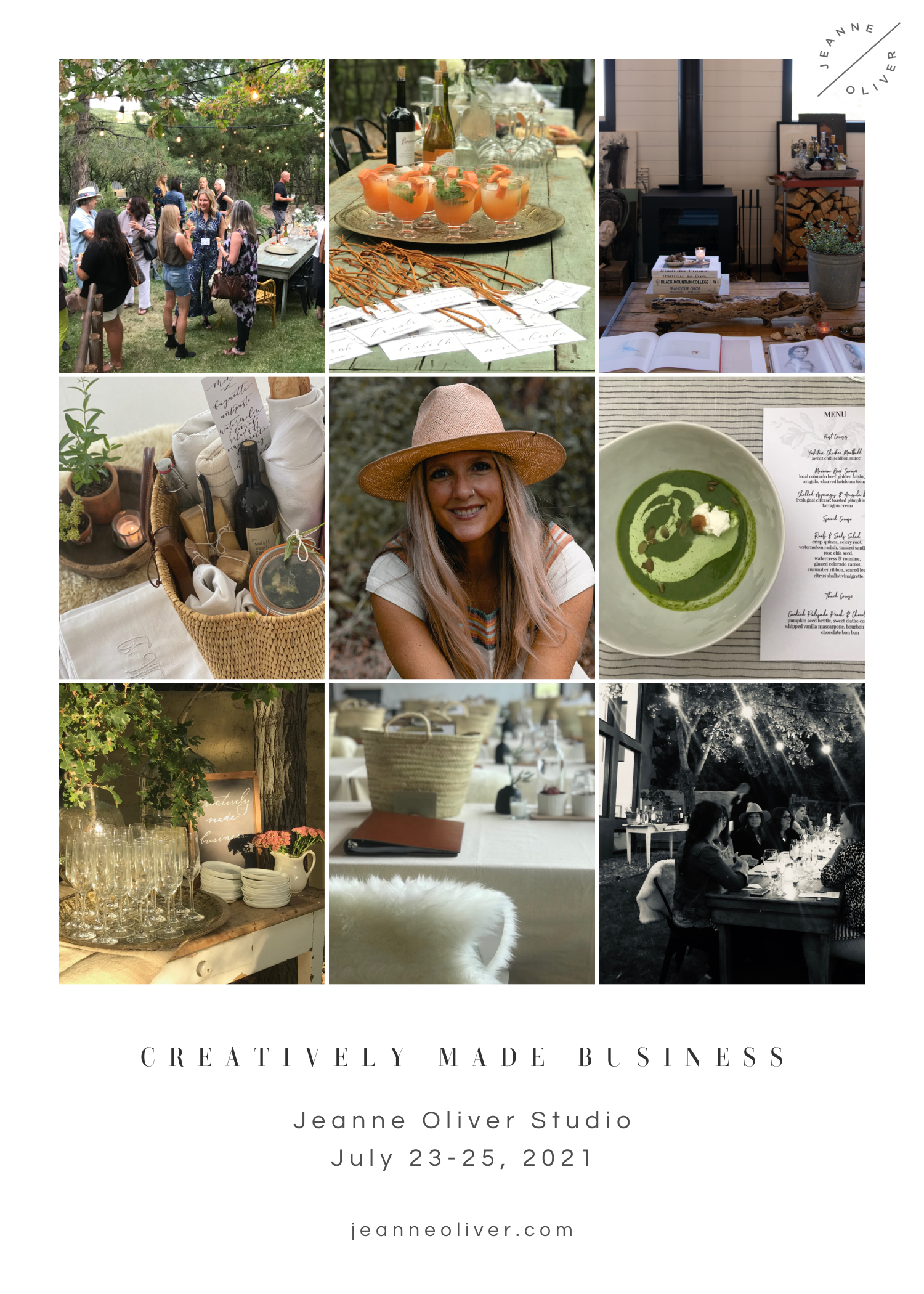 Let's talk business this July 2021 at our home, land and studio in Castle Rock, CO.
To read more or to register for the live Creatively Made Business workshop click HERE.
*We will offer a CMB Mastermind live workshop in the future but only for those that have already been through the live or online CMB.