Artful Junk Birds with Lori Siebert
Course Description
These artful "Junk Birds" began with a challenge Lori took part in from the NBC "Making It" show during Covid.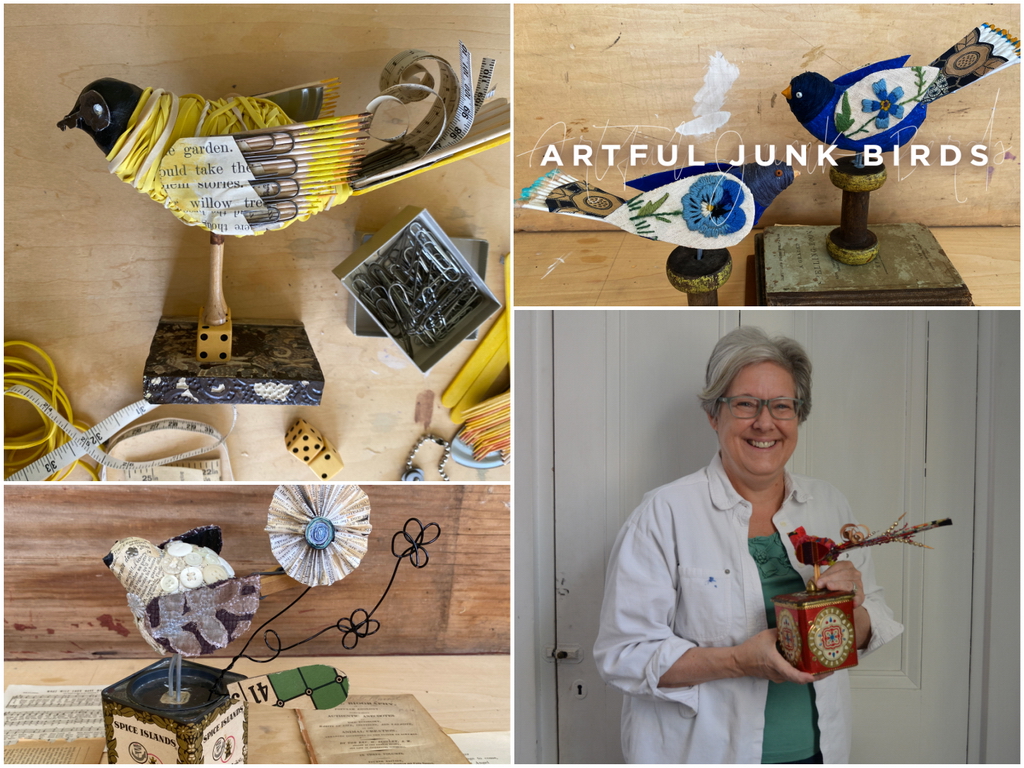 The first challenge was to make something using stuff from your junk drawer. She decided to create a bird sculpture using toothpicks, popsicle sticks, dice, keys, rubber bands and other "junk." Nick Offerman and Amy Poehler, hosts of the show, would do a video about the winners and her bird got a shout out from Nick! Happy dance!
That started her artful junk bird obsession. As she made more birds and posted them, friends were asking how to make them and that led to the creation of this course! Lori will be sharing with you all of the inspiration, supplies and techniques that she uses to create her bird assemblages.
Techniques Taught in this Course
How to sculpt a basic bird body with clay
How to create bird wings and tail feathers
How to gather and sort supplies by color
Ideas for bird body types and bases
How to curate and create 5 different bird sculptures in a variety of themes and
color ways
How to construct and embellish the bird assemblages
Extra inspiration for additional projects