Teacher: Kate Thompson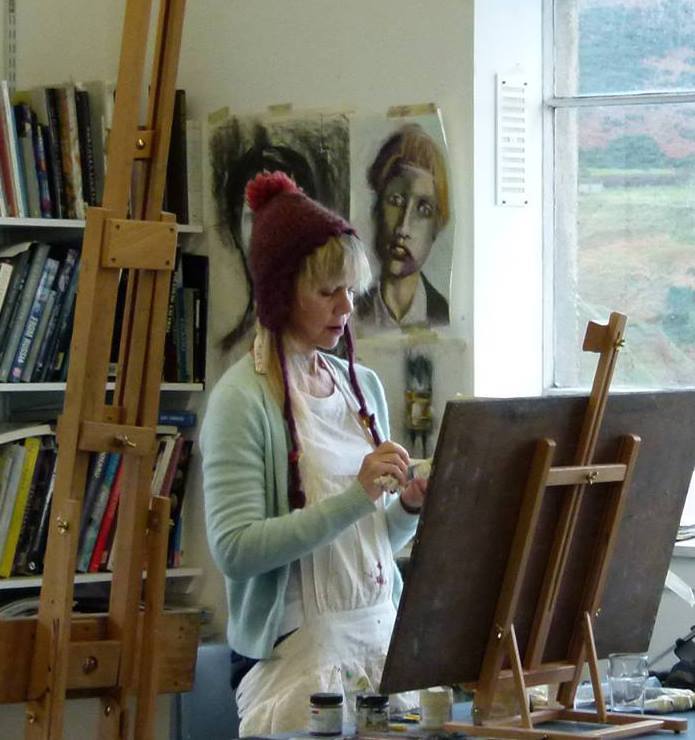 Meet Kate
This Course
Access: Instant
Teacher Interaction: Self-Study
7+ Hours of Content
17 Lessons
62.00
Techniques: Acrylic, Animals, Fabric. Nature, Oil, Plaster, Portraits, Sketching
Private Facebook Group
Instagram Community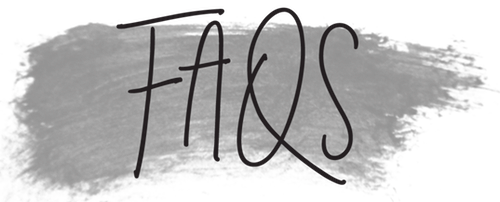 Frequently Asked Questions
Please read our FAQS that apply to all of our courses. If you have a question after that please use the contact page. Click to Read FAQS Now.
Course Description
Kate Thompson takes mixed media art to a new level by using some very unusual applications to create beautiful and layered work. There will be 4 complete painting demonstrations each painting with a story.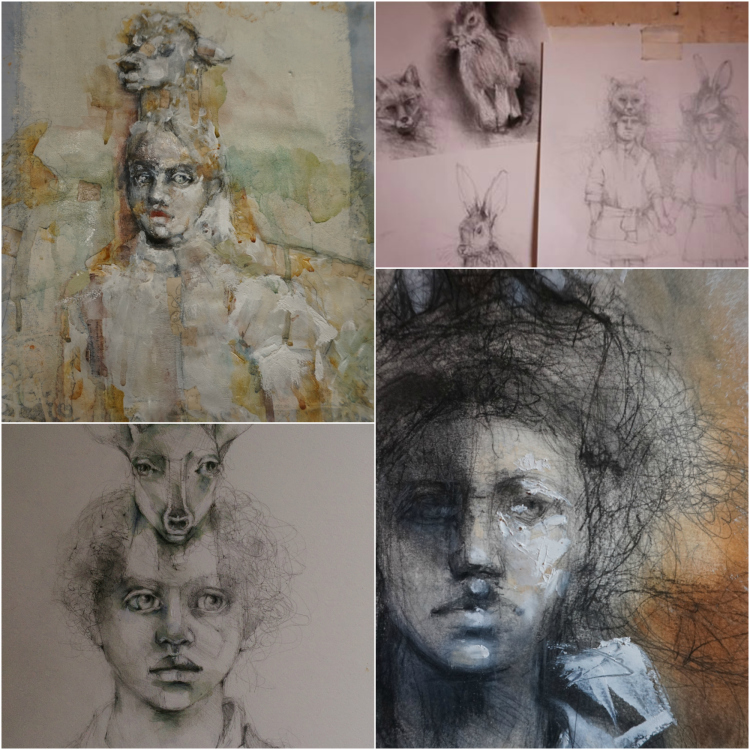 Kate combines watercolors, pan pastels, charcoal with gesso. She works with graphite, charcoal, watercolor and inks with linseed oil. On top of all this she applies oil bars with a palette knife. It all works, it really does! Kate will show you how to develop really yummy substrates for the paintings. One is layers of fabric and lace with gesso all embedded together for a uniformed and interesting surface. Another substrate using vintage ledger papers, stamping stenciling using transparent and matte paints. There will be several exercises to get familiar with the techniques before working on the finished paintings. Kate will go over basics such as mapping a photograph to understand proportions. How to start a child's portrait, creating animals in a light hearted manner. So much fun and learning.