Creatively Made: Rediscovering the Beauty of Your Gifts with Jeanne Oliver
Course Description
Join Jeanne Oliver in Creatively Made {rediscovering the beauty of your gifts} art course. It is full of truths about your gifts and why you were given them in the first place. This course includes more than 50 discussion and art videos.
We will work through the following topics:
Accepting the gifts you were given
Perspective Changes Everything
Growing Your Gifts
Letting Go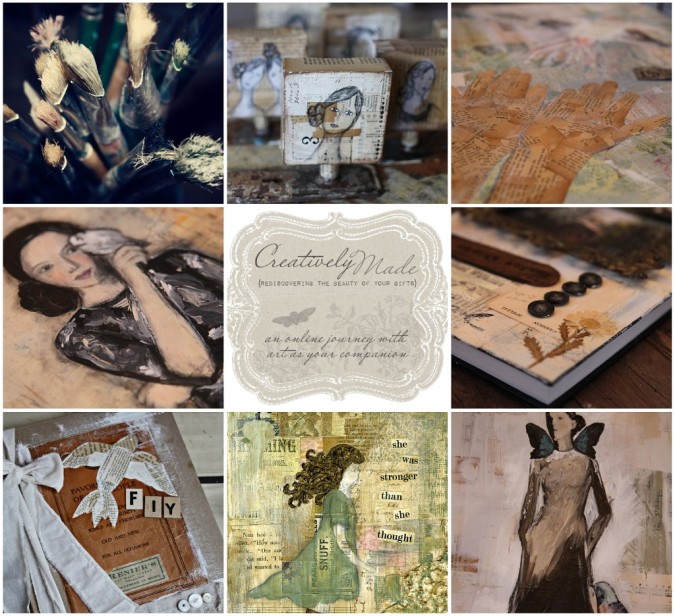 The art videos will cover journal making for vintage books, mixed media journals made from catalogs, collages and collage techniques, sketching, Stabilo pencil "painting", mixed media techniques, vintage girls using templates, leather and metal stamping and so much more!
You will hear from other artists about their own journey embracing their gifts and even get peeks into their creative studios.
Jeanne Oliver will share her favorite art supplies and how she love to use them.