Eclectic Beaded Crochet Jewelry with Robin Dudley Howes
Course Description
Eclectic Beaded Crochet Jewelry
Teacher:
On trend and boho chic, learn Robin's method to make these stylish crochet beaded wraps, NO crochet experience necessary! These fun pieces can be wrapped several times around the wrist or be worn as a necklace.
In this course Robin will show you step by step how to make simple to elaborate crocheted jewelry. She will also have some fun bonus material on how to make your own one of a kind pendants, tassels and charms to add to your crochet jewelry.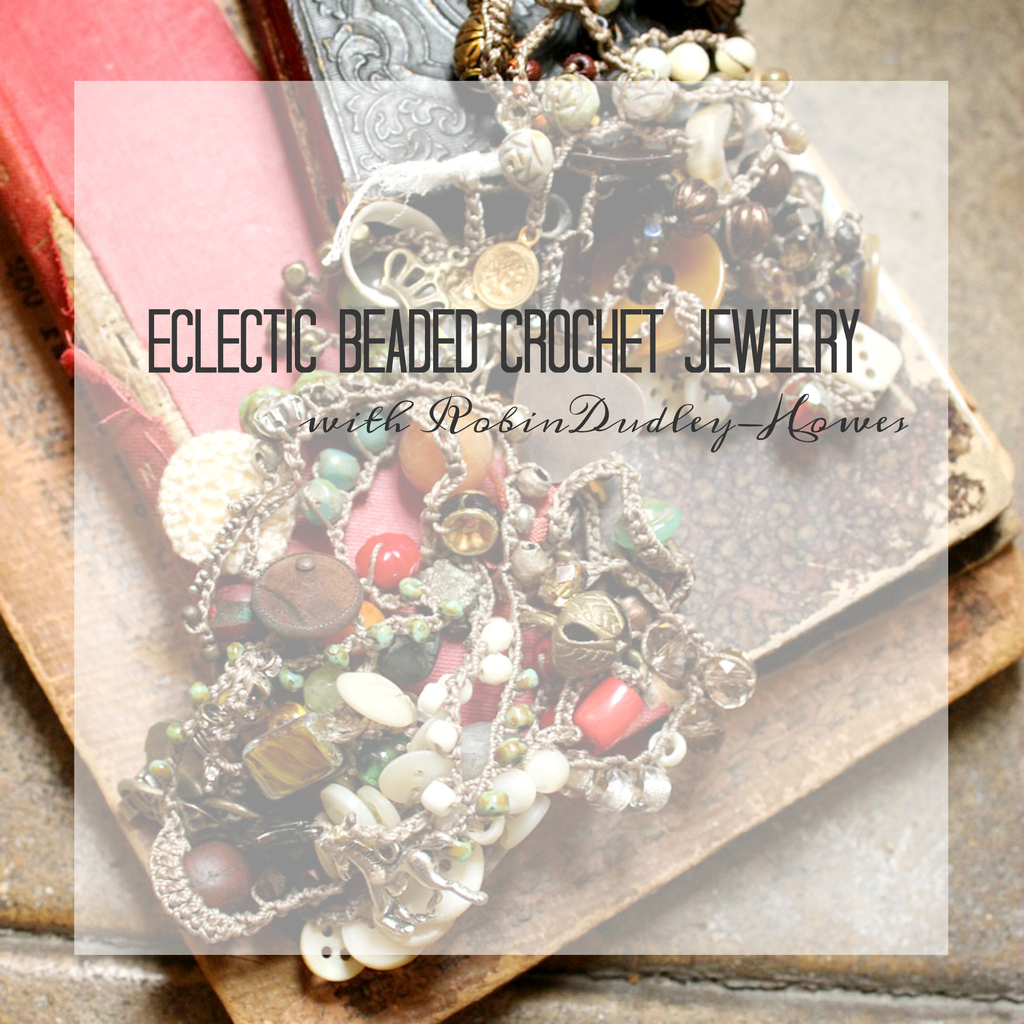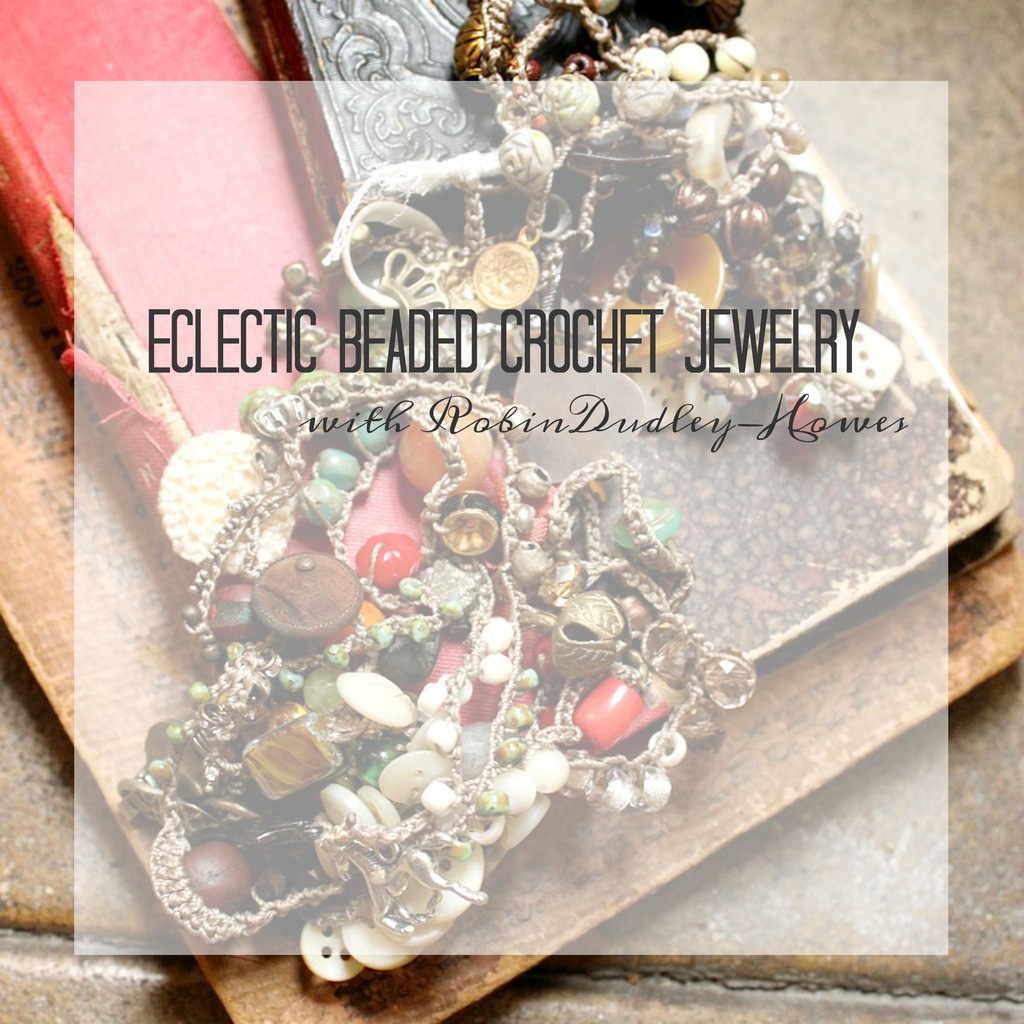 This course is for everyone! The first few videos will go over supplies, tools and the thought process of choosing what to use for your wraps. Robin will show you step by step the basic chain stitch, which is the foundation for all of the jewelry in this course and great practice for those who have never crocheted. Once you have that down you're ready to move on to a one wrap, one bead bracelet. The next project will be how to make her popular mixed bead wraps using several sizes of beads, fiber and findings as well as her signature "bridge" stitch. From there she will show you how to add chain and different types of connectors and as a bonus you will also learn how to make one of a kind heart with wings charm and tassels. Once you get the hang of making these wraps, you'll be addicted!