Teacher: Dina Wakley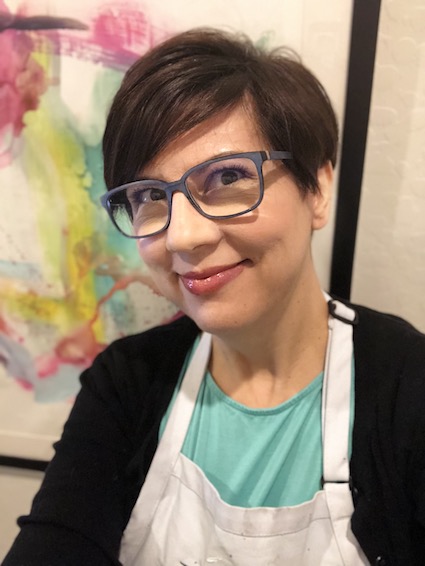 Meet Dina
This Course
Access: Instant
Teacher Interaction: Self Study
4 Hours of Content
18 Lessons
62.00
Techniques: Abstract, Acrylic, Collage, Journaling, Mixed Media, Stitch
Private Facebook Group
Instagram Community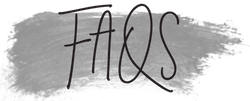 Frequently Asked Questions
Please read our FAQS that apply to all of our courses. If you have a question after that please use the contact page. Click to Read FAQS Now.
Course Description
In Figuratively Speaking, we'll combine two of Dina's loves: abstract figures and putting your own handwriting in your work.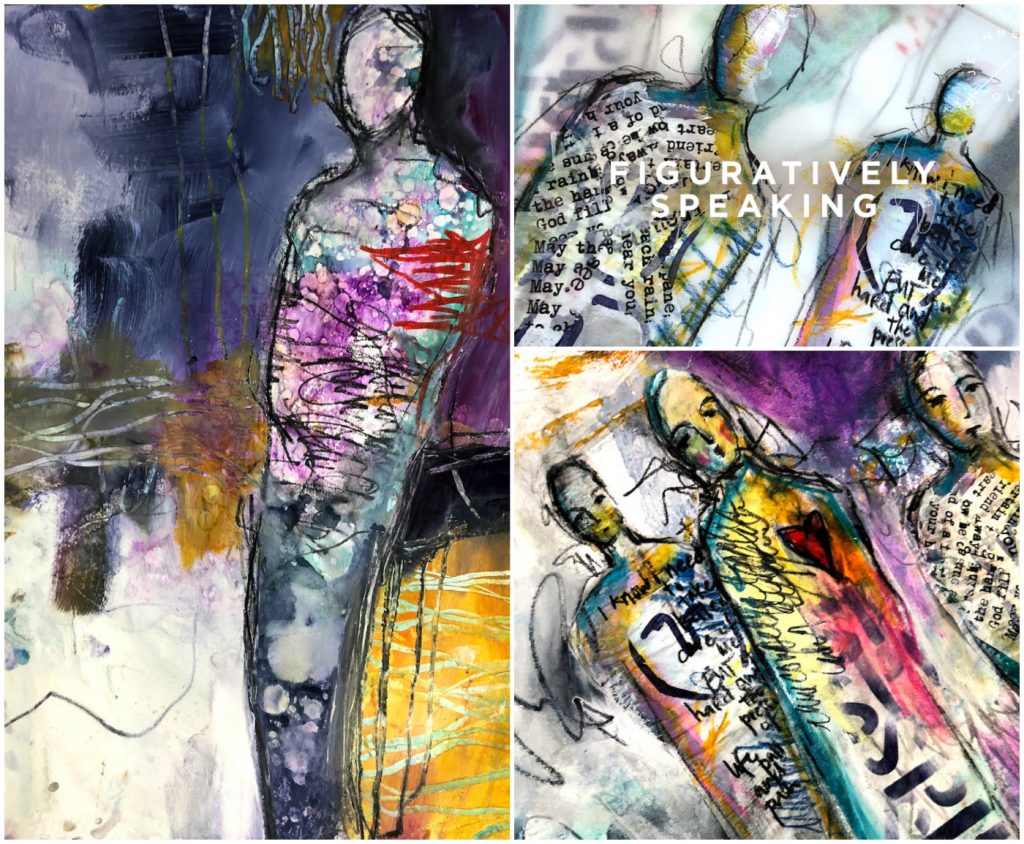 Dina will show you easy ways to create textured backgrounds, based on your art marks. Then we'll demystify abstract figures by creating them simply but effectively. Dina will show you her tips for adding writing and asemic marks with your own hand to your backgrounds and to your figures. We'll fill the figures with colors, textures, words, and even miniature paper weavings. A true mixed-media experience, Figuratively Speaking will ignite your creative fire.
Figuratively Speaking
– Express your feelings through line
– Spill your soul with your own hand
– Discover abstraction techniques
– Create textures and layers
– Integrate words, colors, textures, and imagery
– Fill your figures with meaning
– Weave your story into your artwork
– Craft artworks that sing with meaning