Free Art Video: Gathered Marks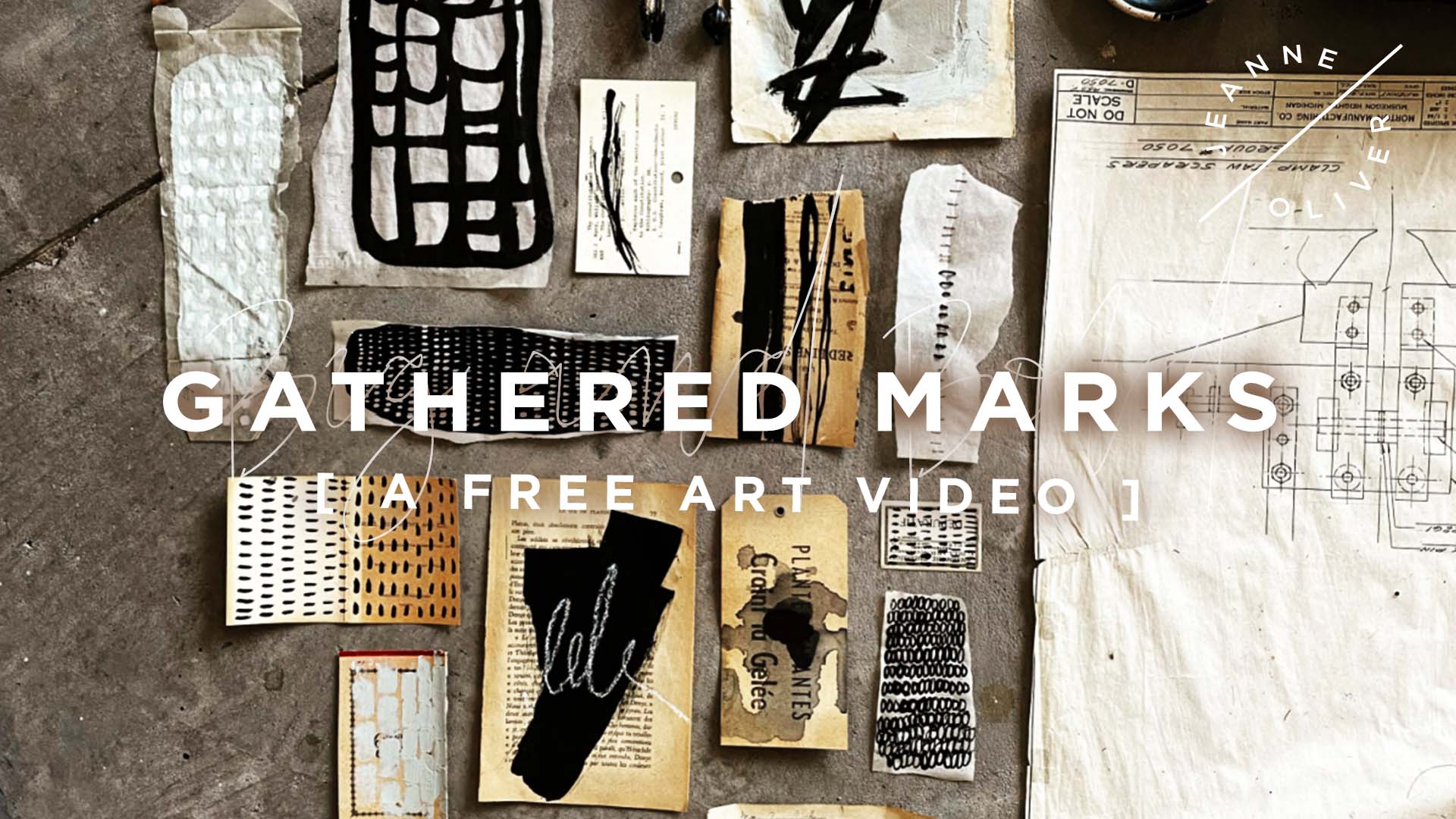 Course Description
Join Jeanne as she shares her process for creating patterns on different kinds of transparent papers, vintage ephemera, and even elements that may usually get thrown in the trash. Using a limited color palette she creates a library of marks which she can later use in her work.
Gather your limited supplies, turn the music up and get lost in play!
This free video gives you a taste of the course and we hope you will join us for the full class.
This is a free video with Jeanne Oliver taken from her course Gathered Inspiration Boards. This is a two part video (yes, both are included!) with 1.5 hours of content.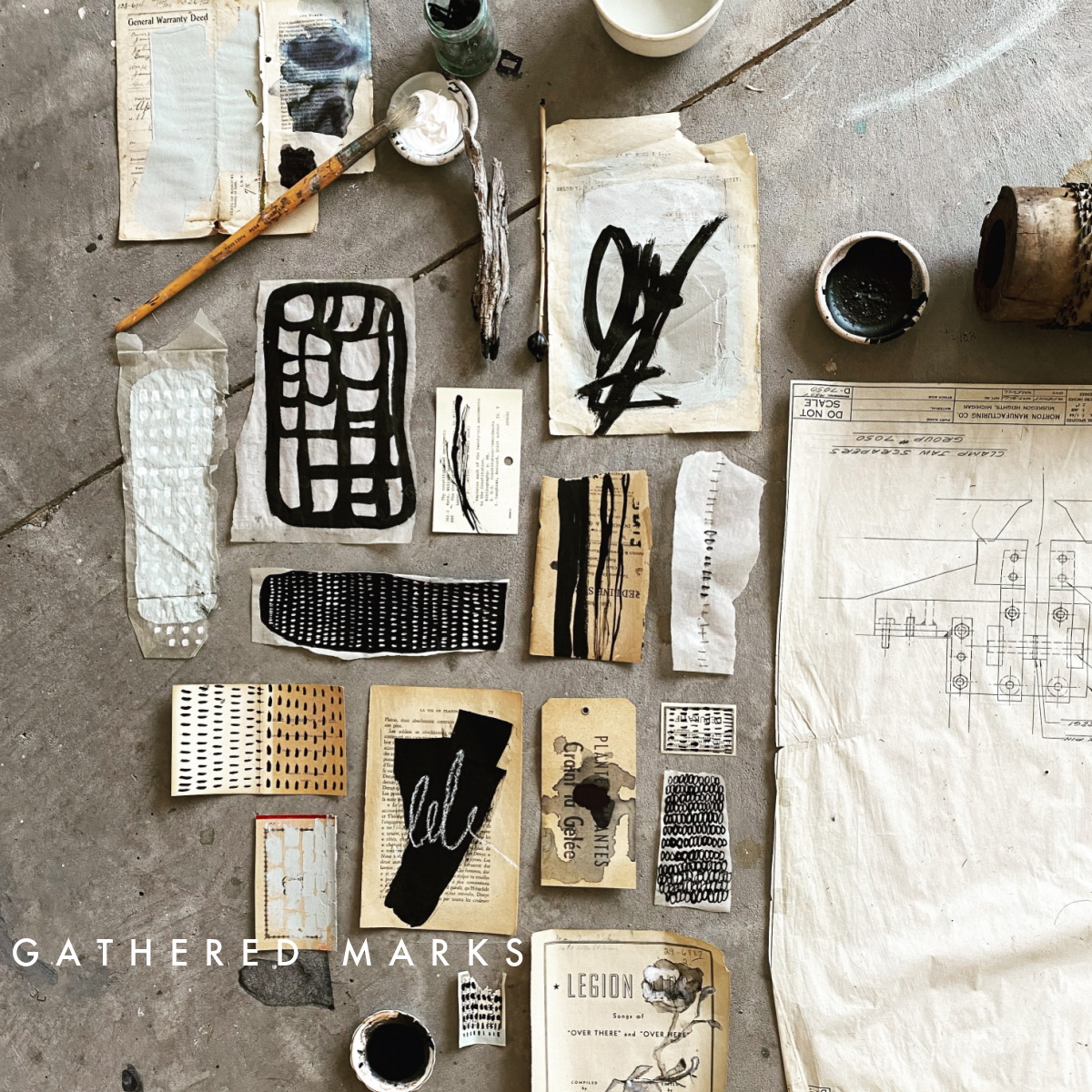 Gathered has over 6+ hours of content and all of the content is available INSTANTLY upon payment. Register here. See you in class!