Painting with Freedom with Melissa Fink
Course Description
The creative process invites us on a journey of exploration and expression. Sometimes along the way our creativity can be squelched by the desire to control the outcome and we lose sight of the beauty found within the process.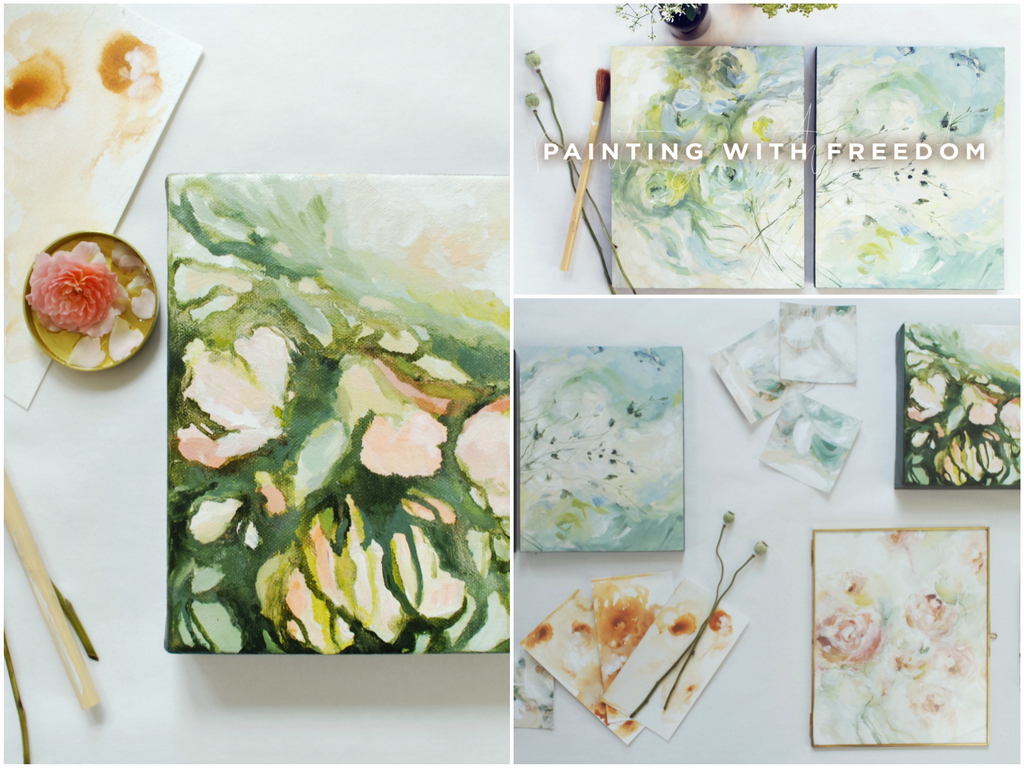 In my own creative journey, I have found that calculating every brush stroke leaves me feeling constrained. Giving myself permission to play and lean on intuition has freed me to discover a beauty found only in letting go and creating art from within.
If you have a desire to let go and create freely, consider this course permission to do just that! Join me on the journey – to loosen our grip on control, explore movement, and play with various mediums in new and exciting ways. I believe through this course we will experience increasing creative freedom, through which painting becomes less like a monologue and more like a beautiful conversation.
In this course we will explore movement and its role in painting with freedom. We will play with various mediums, take creative risks, lean on our intuition, and embrace the process over the outcome. I will share my favorite supplies and techniques used to create movement and interest. We will discover the significance of playing with high flow and heavy body acrylic paints, water, pastels, and mark making tools to create beautiful and expressive works of art that are meaningful to you. Throughout this course we will have the opportunity to create artwork that highlights movement, inspired by florals and abstract.
My hope is that through this course, whether you are a beginner or have been painting for years, you will come away encouraged to loosen your grip on the outcome, embrace the process, and create with a bit more freedom and joy.
I can't wait to create with you!
Techniques Taught in this Course
– How to use high flow acrylics and water to create movement
– How to paint wet into wet
– How to put a color palette together before beginning a project
– Create floral abstracts
– How to build upon layers
– How to loosen up in painting
– How to use various tools to create unique marks and textures
– How to begin a painting sketch with water soluble inktense sticks and watercolor markers
– How to paint intuitively
– Let the mediums guide the process
– Explore the beauty of nature as inspiration
– Learn to sketch florals in your own unique way
– Using acrylics of various viscosity
– Learn the value of incorporating negative space into your painting
– Image transfer method with graphite paper
– How to use pastels for adding interest