Plaster and Wax 101 Kathie Vezzani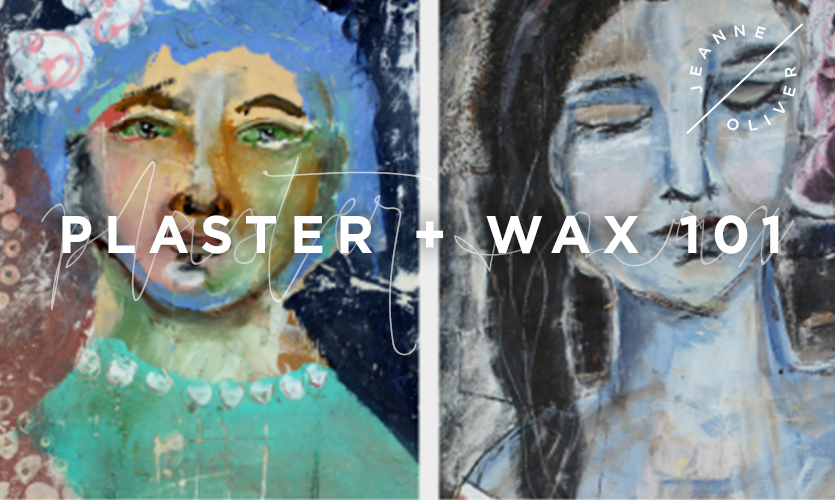 Course Description
Mixed media artist, Kathie Vezzani, loves to share her love of all things plaster and wax. Join her in a two-part course that will take you on a playful journey of creating in plaster and encaustic wax.
This is a beginning course that will introduce you to the basics of using these two mediums, including safety procedures and tools.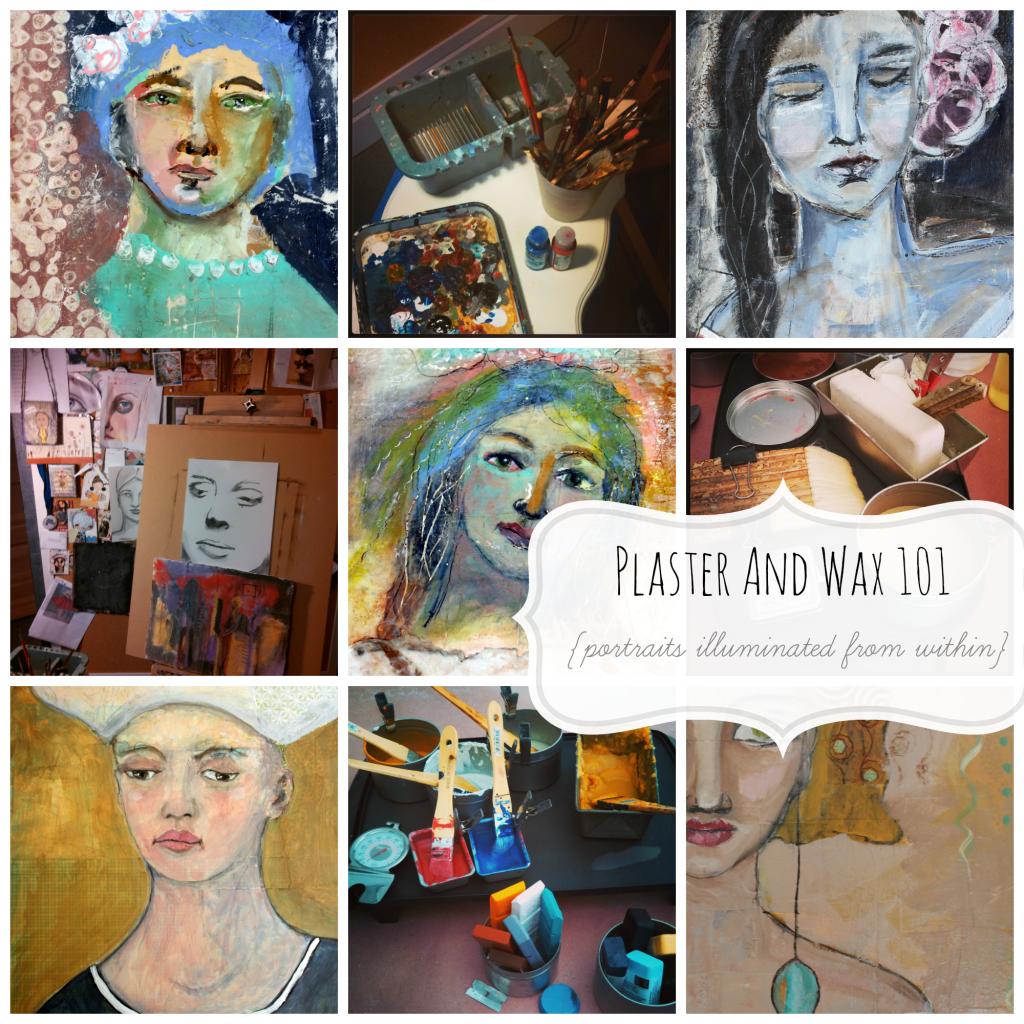 Plaster is a luscious, absorbent surface that begs to be scraped, carved, sanded and painted. A very old, raw medium used to make the ancient frescoes we see in Europe, Kathie will take you on a journey to paint your own masterpiece. She will go over the basics of painting a face, show you how to paint a "pretty face, " then using her own style, show you that you don't have to paint realistic faces that conform to the rules.
When finished, she will show you how to apply layers of encaustic medium to make your painting seem illuminated from within, adding oil paint to soften the edges or add splashes of color.
Adding, removing, distressing and layering, so many possibilities when working with plaster and wax!