Rebel Encaustics with Stephanie Lee
Course Description
Encaustic medium offers unique dimensional quality and luminosity to artwork that has often felt intimidating and overwhelming to artist who are interested in trying their hand at it. The gatekeepers of encaustic knowledge have created so many rigid rules with scary consequences that it's easy to see why there might be hesitation to jump in! But when you lay your eyes on a piece of art that appears to glow from within, the desire to create your own version of that glow emerges.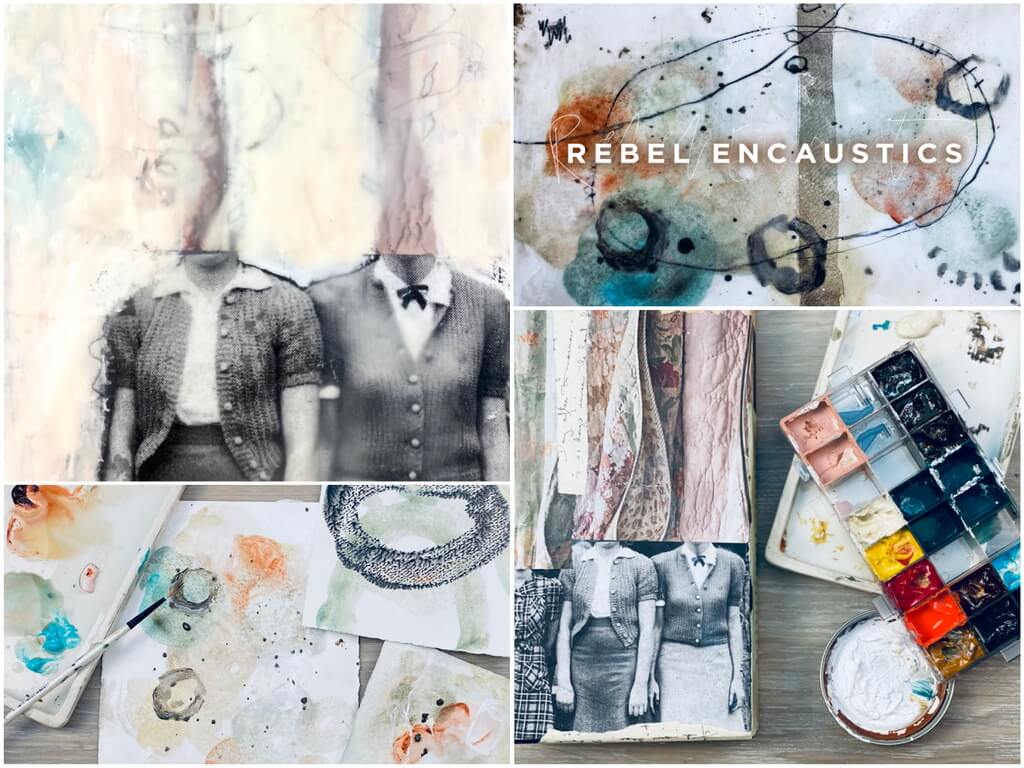 If you've been intrigued at the thought of working with encaustics but have felt overwhelmed by the rules, the expense, and the complex set up supposedly required, Stephanie is so happy to invite you into this course where she demystifies the rules, simplifies the set up, explores the versatility, and illuminates the ease with which you can start working with encaustic medium. The possibilities are complex and endless but they can also be kept surprisingly simple, approachable, and affordable.
This course will help you invite luminous layers into your artwork, be free from overwhelm and intimidating processes, and add encaustic to your favorite mediums to expand possibilities with creative expression that you love.
Techniques Taught in this Course
Simplifying the process of working with encaustic medium
Print making with wax
How to combine encaustic and mixed media
How to successfully combine encaustic and acrylic paint
Making your own encaustic paint
Building 3-dimensional encaustic art
Transforming simple imagery with wax and encaustic
Combine collage, acrylic paint, and encaustic medium