To Make A Macramé Workshop with Jesse Jicha
Course Description
To make a macramé is to __________. I hope by the end of this course you will be able to fill in that blank. Maybe for you, it is to create something new, explore your skills, a time of rest, to work with your hands, decompress from the day, or challenge yourself.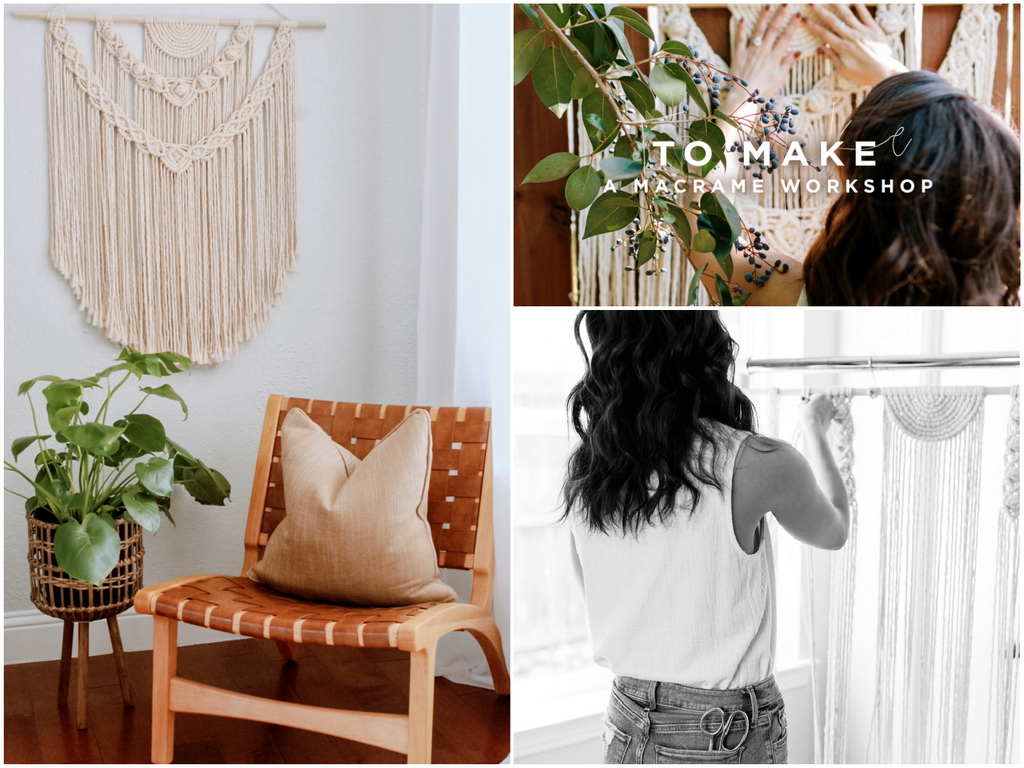 There is a sweetness to knotting up close then stepping back and seeing the beauty before you. Macramé wall hangings bring texture, color, and joy to a space. Even the most intricate designs are made up of a few simple knots that we will learn throughout this course. For me, to make a macramé wall hanging was to explore my creativity and to be challenged, but for you that could be different. There is no wrong answer; this is your journey through the knots.
In the beginning, you will learn how to prepare your project from the cord choice to measuring and cutting. We will cover a variety of basic knots then bring them all together to make a macramé wall hanging. This course is perfect for beginners and a great introduction to the world of knots and macramé.
Techniques Taught in this Course
How to choose cord and their differences
Setting up your workspace
How to measure and cut
Knots:

Berry
Square
Larks head
Constrictor
Double half hitch
Cow hitch
Spiral

Create a chain of knots
Create a semicircle design
Adding fringe
Bringing two chains together
Different ways to trim
Different ways to hang your wall hanging
Create one small wall hanging
Create one large wall hanging