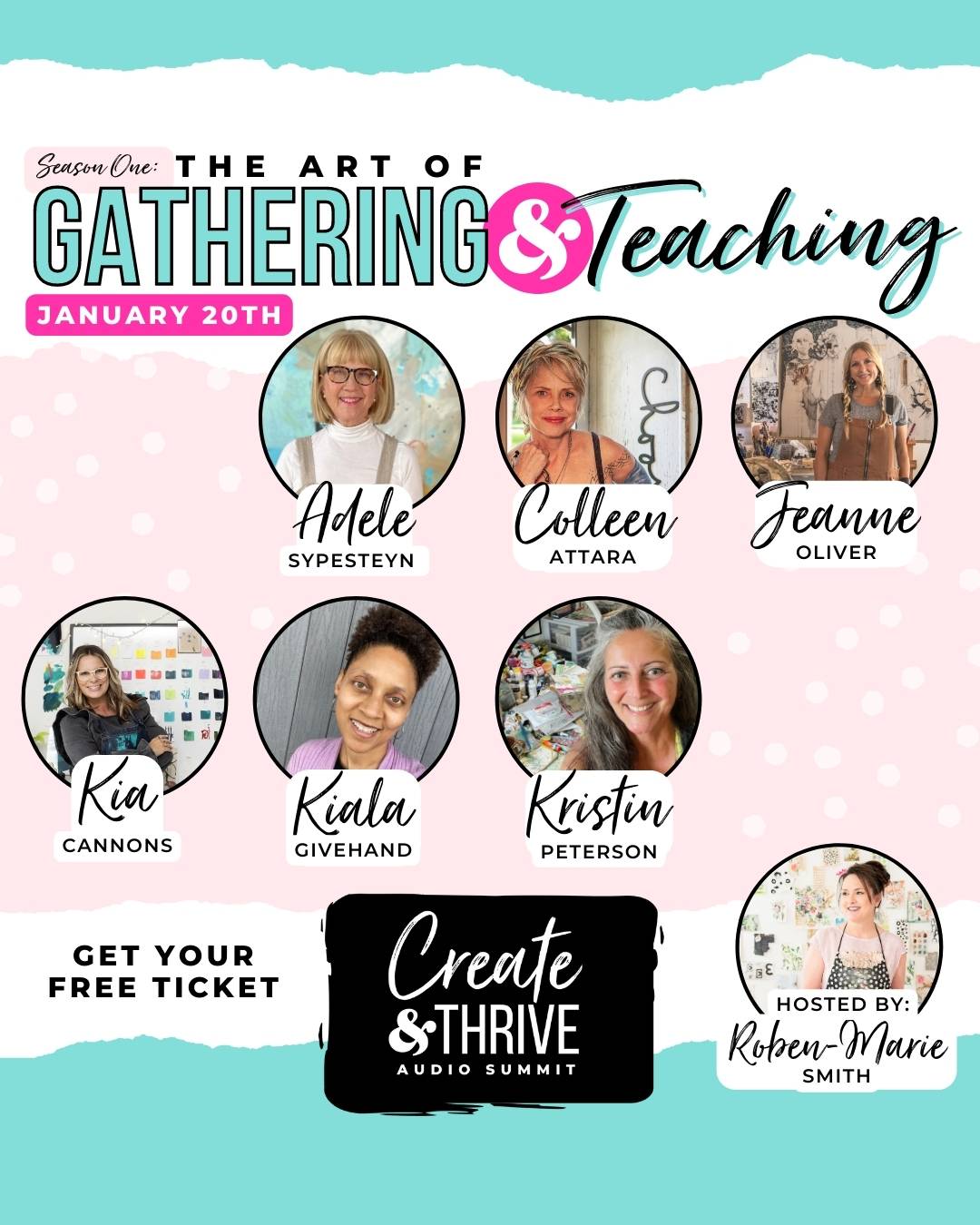 I am excited to share that I am teaching along with 6 other phenomenal speakers who are talking about how to share knowledge and build your community, effectively teach in different styles, and host a variety of retreats and gatherings!
The doors are opening, to a FREE audio event that you're not going to want to miss!
The Create and Thrive Audio Summit is produced and hosted by mixed media artist Roben-Marie Smith. It's a unique combination of a summit and podcast, offering useful insights and practical advice tailored for artists and makers.
Sign up now to reserve your spot! www.robenmarie.com/summit