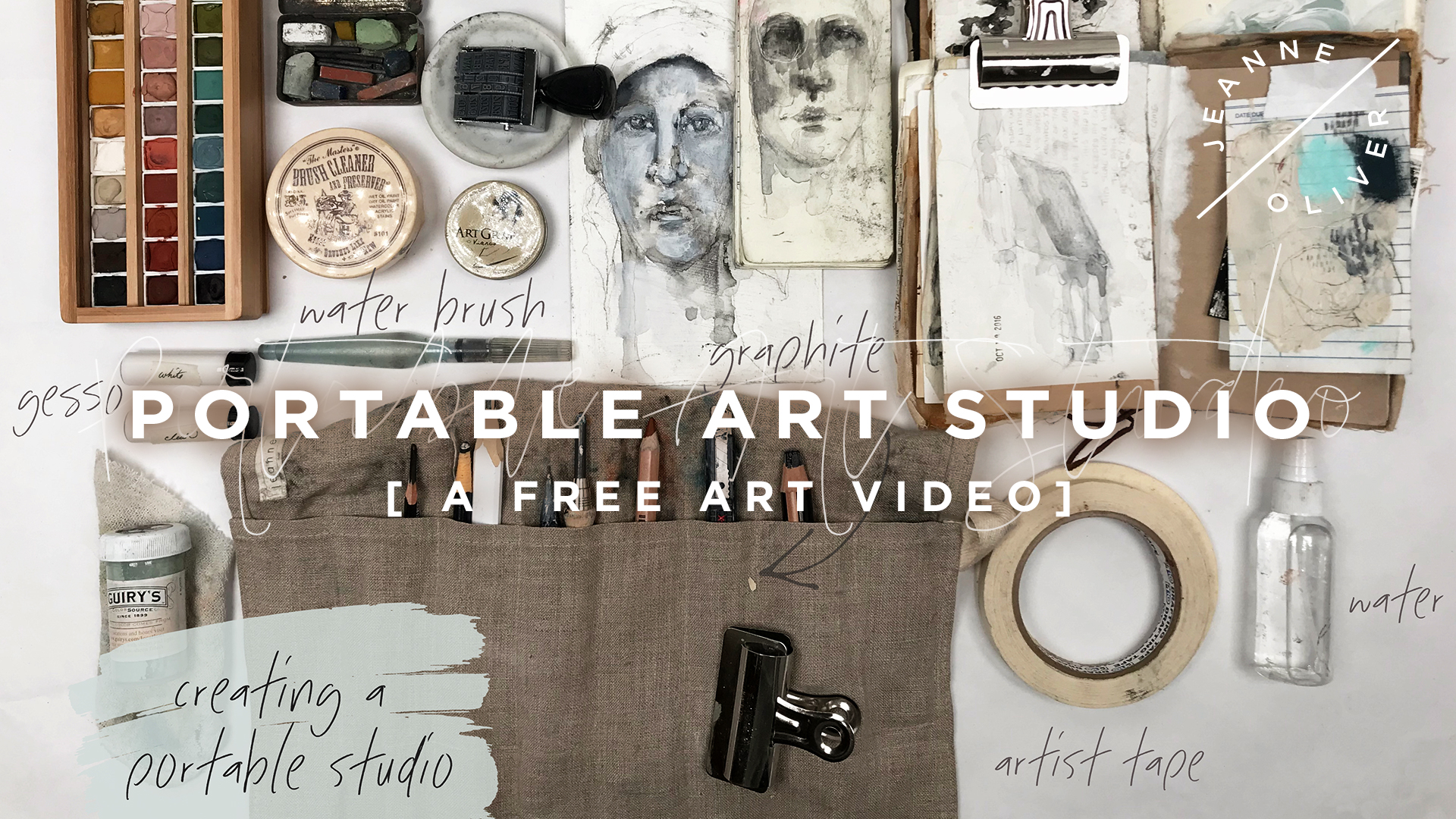 One of the most art changing habits that I have established over the years is creating and using a portable art studio. Just enough supplies to make sure I can create anywhere.
Daily creating is a choice and even though I may not always have the time to work on a large piece of art, I can always find time to connect with my creativity.
Watch my free video and put together your own portable art studio!