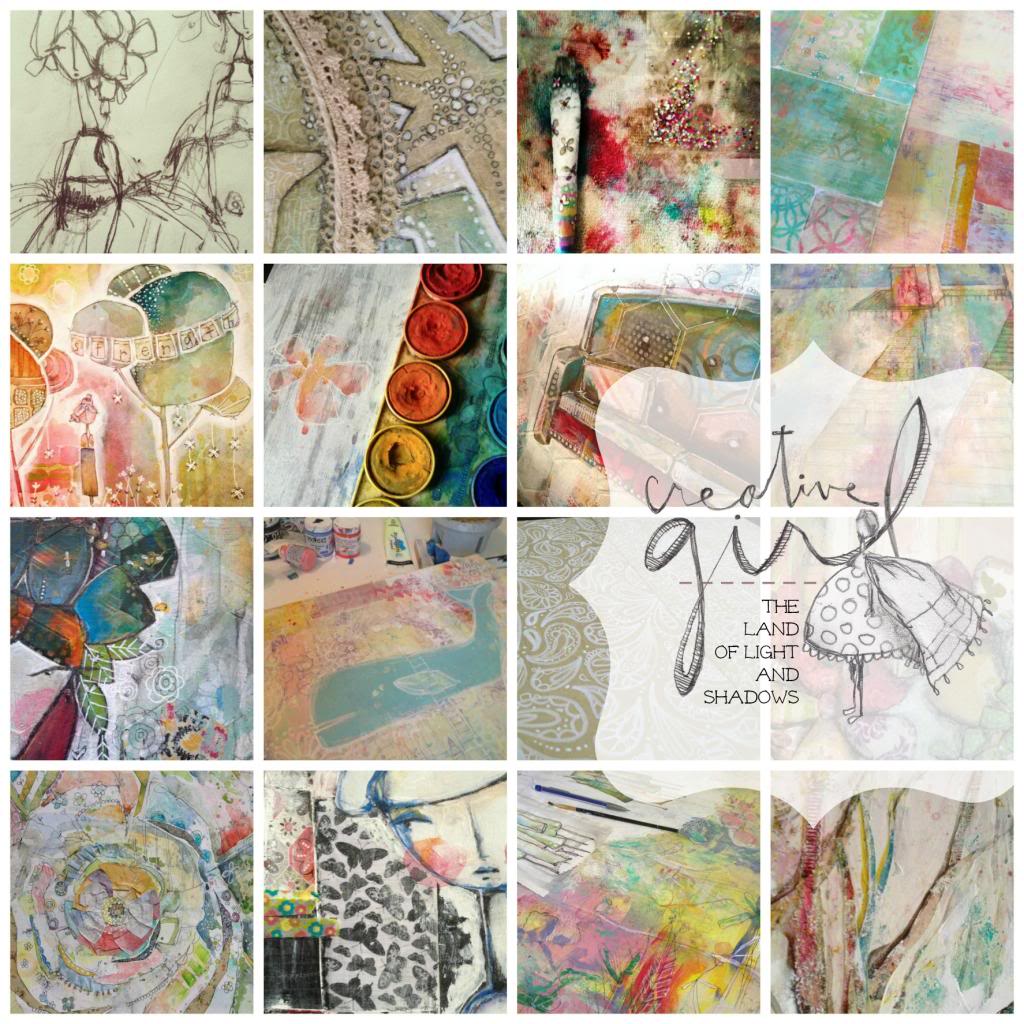 I am so thrilled with the response to Danielle Donaldson's new online art class Creative Girl: The Land of Light and Shadows.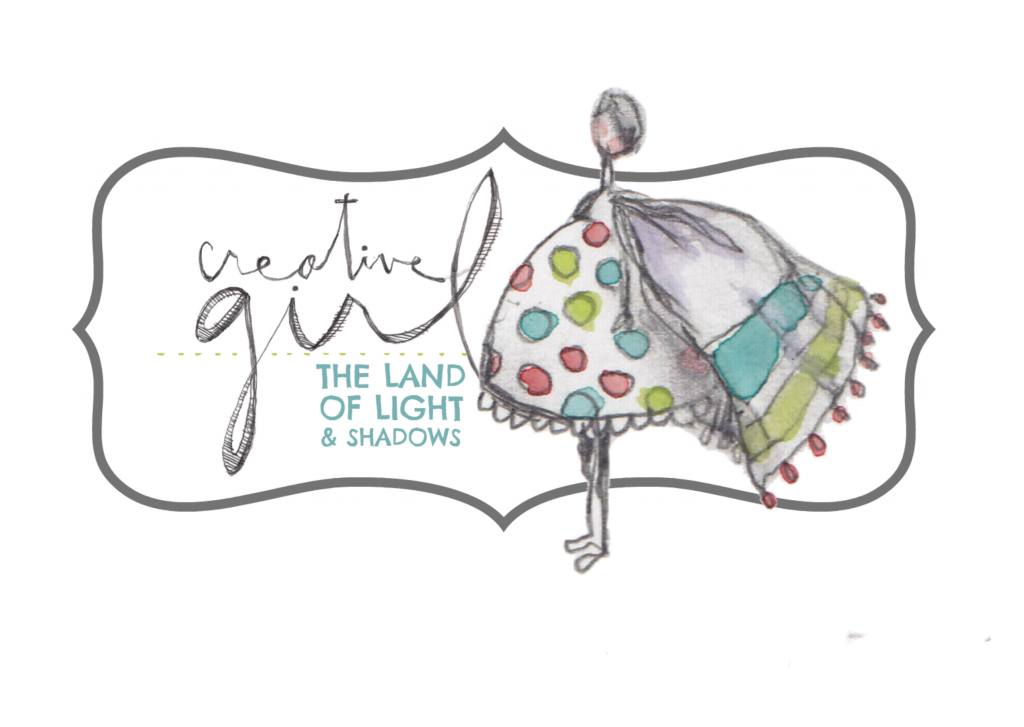 Once you see Danielle's work you just want to study it and understand the layers and techniques that she uses.
Lucky us that we get to learn from her!
Here is a peek into what her course will be about…
Once upon a time there was a tiny-ish girl who loved to cut, draw, and paint. She saw things in the sunshine and shadows that other people never seemed to notice. She bounced all that wonderfulness around inside her noggin for a bit, and out popped magical pieces of art that told her stories when words couldn't.
Danielle Donaldson is that girl, and guess what? She wants to share a part of her creativeSTORY with you. YES YOU!
The Land of Light and Shadow is a one week course with Danielle (aka creativeGIRL) that will inspire you to add depth to your work by using a bunch of super fun techniques. You'll play with all sorts of mediums including pencil and pen work, watercolors, acrylics and patterned paper creating yummy layers. And just when you think you are done, you'll practice adding highlights and tucking in shadows here and there to make your art sparkle. Sounds awesome, right?
Please join Danielle the week of April 28th for a romp with watercolors and white pens and all sorts of creative shenanigans into The Land of Light and Shadows.
This is a one week class with everything instantly available on April 28th!
The course has an early registration price of $28.  After April 1st the price goes to $34
This course is available for one full year.
*****
I wanted to do a fun giveaway to celebrate Danielle's first solo online class and also to remind you that there are only days left to get the early registration price.
Danielle wanted to give one of you an original painting and I want to give one of you a box full of Danielle's favorite art supplies!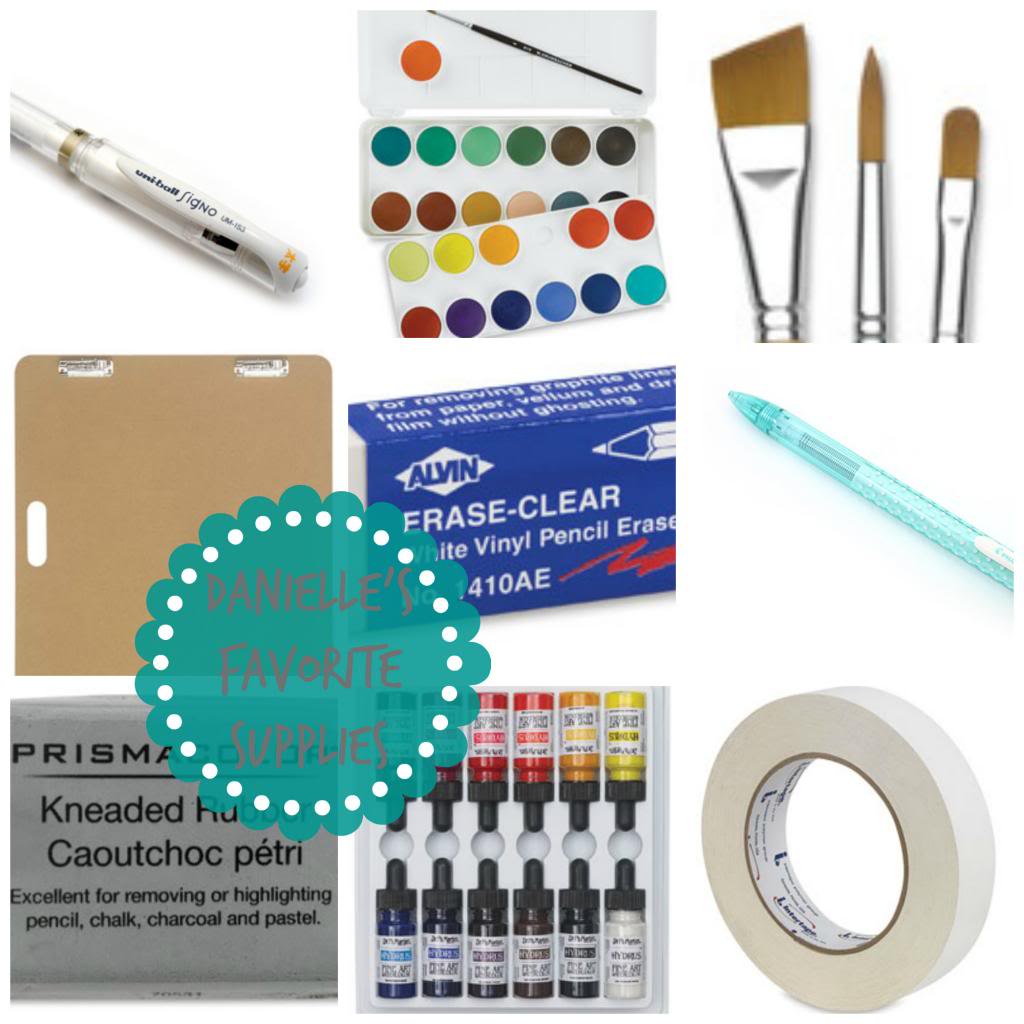 How about that giveaway?
Danielle is giving away one of her original watercolor paintings valued at $70.00.
I am giving away Danielle's favorite art supplies valued at $130.00
To enter for a chance to win the original painting or the art supplies please leave a comment on this post sharing what art supply you can't live without.
For additional chances to win the painting or art supplies you can do the following (just remember to come back here each time and tell us for additional chances)…
*Tweet about the new course
*Facebook about the new course
*Pin the course to Pinterest
*Share the course on Instagram
*Blog about the course
I will announce the winners of the next week!
Registration is now open!
Early registration price is $28
The price will go to $34 on April 1st.
You can go directly to jeanneoliver.ning.com and register for the course by clicking HERE.
(this will put you instantly in the course and you will be ready when class begins)