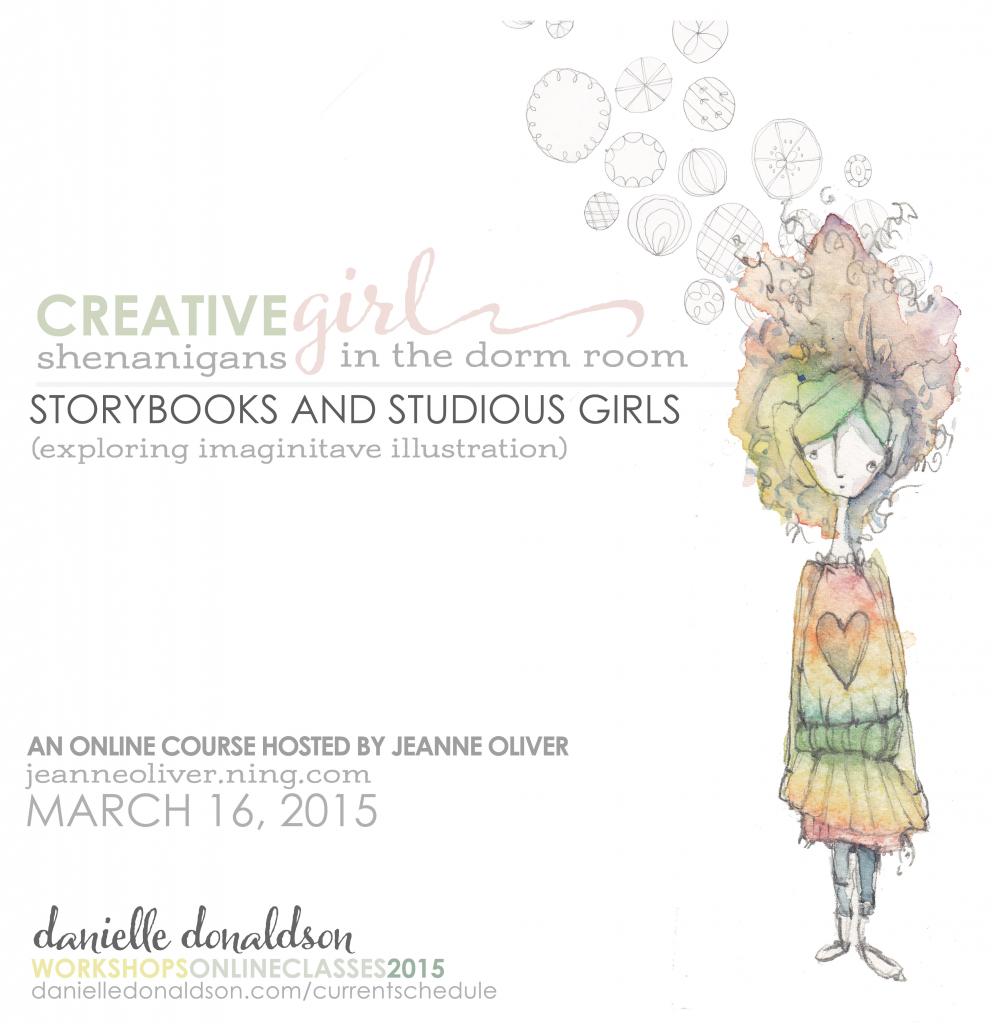 Good Morning and Happy New Year!
We are celebrating 2015 with the launch of artist Danielle Donaldson's brand new class CreativeGIRL: Storybooks and Studious Girls!  Danielle had one of the most popular and loved watercolor and mixed media classes of 2014 on the Jeanne Oliver Creative Network and we are thrilled to have her teaching this year too.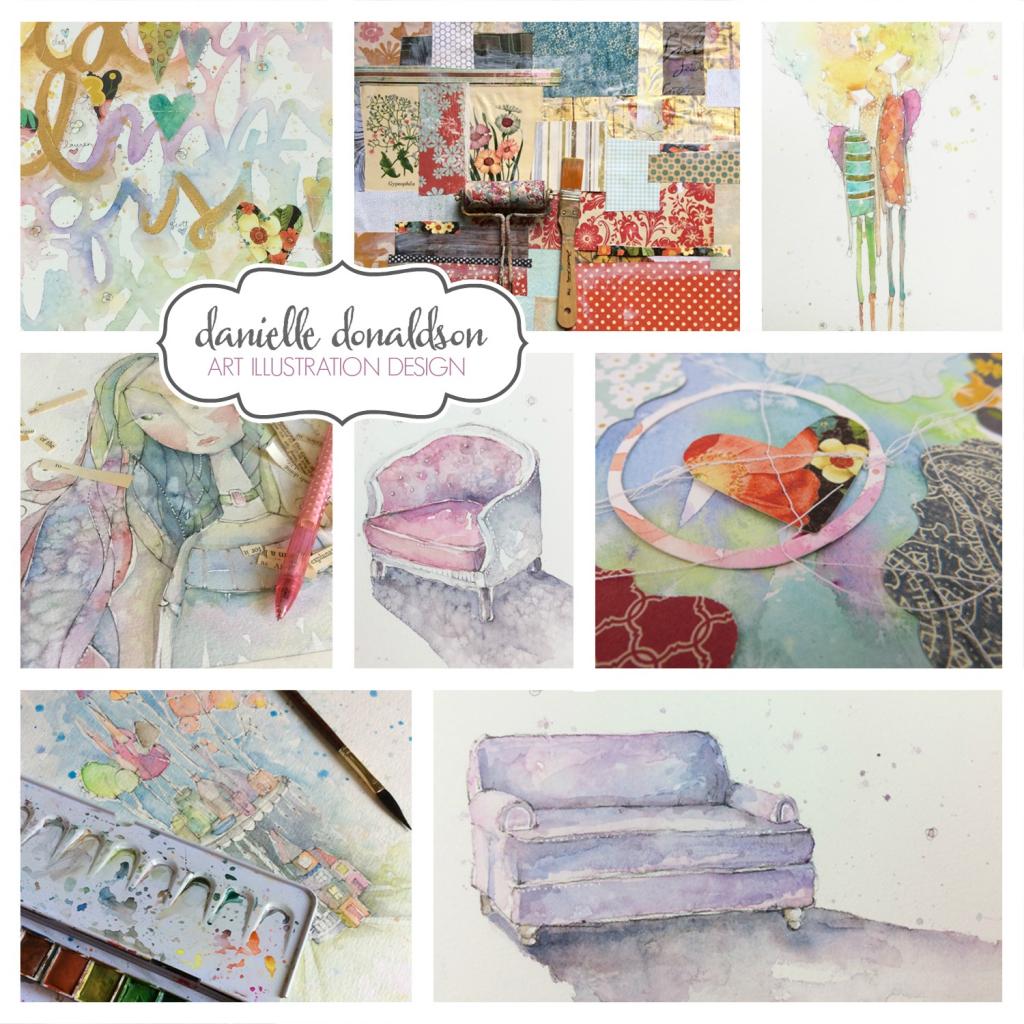 It's time to work small and dream BIG! We'll start off our week with by building a watercolor storybook from scratch – A big, yummy book with lots of room to illustrate everyday goodness, brilliant layers of water-colors, and colored pencil work.  Next, we'll explore some of my tried-and-true techniques to help you grow and organize your creative practice in a brand new way. (Insert a few possible a-ha moments and a plethora of sparkly new ideas here.) Then we'll spend some quality creative-time together imagining up an illustrated (and colorFULL) storybook superstar that you can call your own. But that's not all! We'll work through the basics of perspective drawing including color choices, one-point and two-point perspective. To finish up our week, we'll smoosh all the creative goodness together and fill a page or two with a few of my favorites; a water-colored alphabet, comfy chairs, and a sweet little secret something.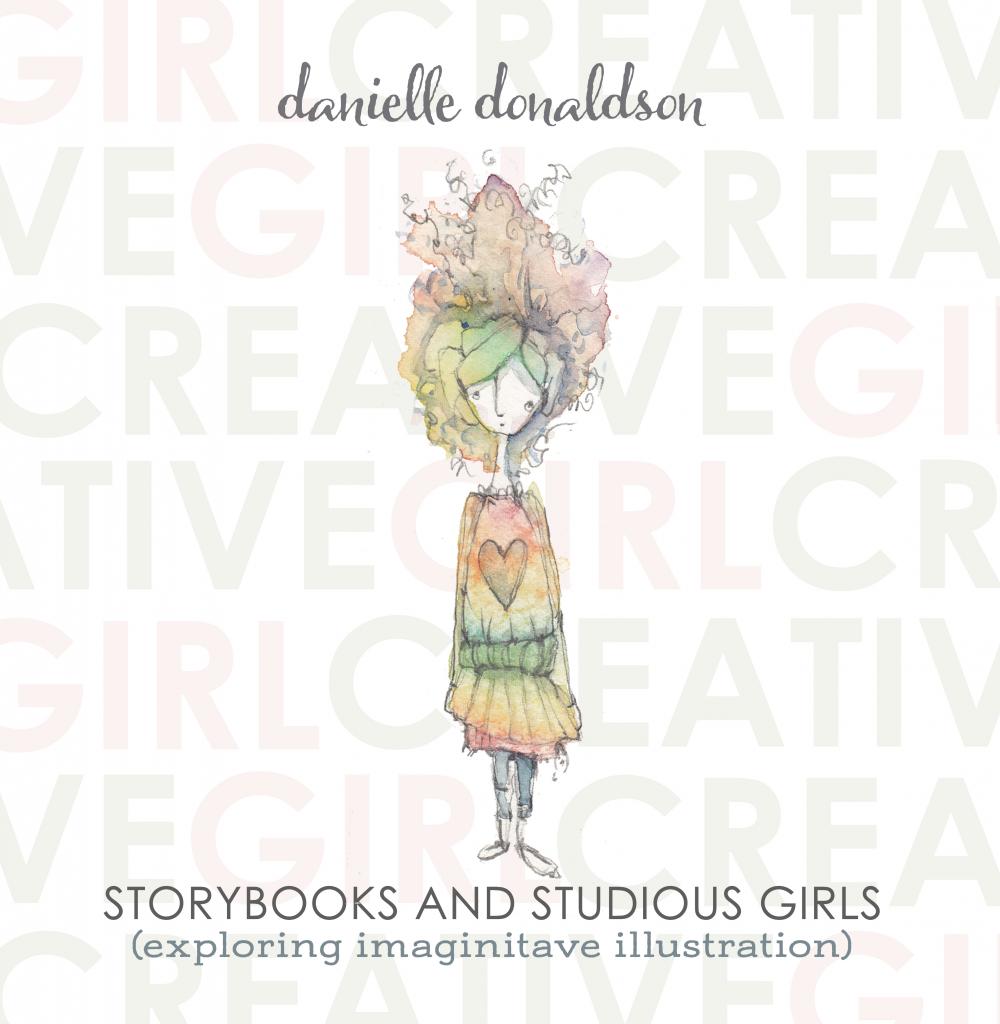 To read more and/or register come on over!
The early registration price is $28!
See you in class!