Everything your business needs is everything you have always been!
If you are ready to create a life and business that looks like no one else then it is time to see all of your gifts with fresh eyes.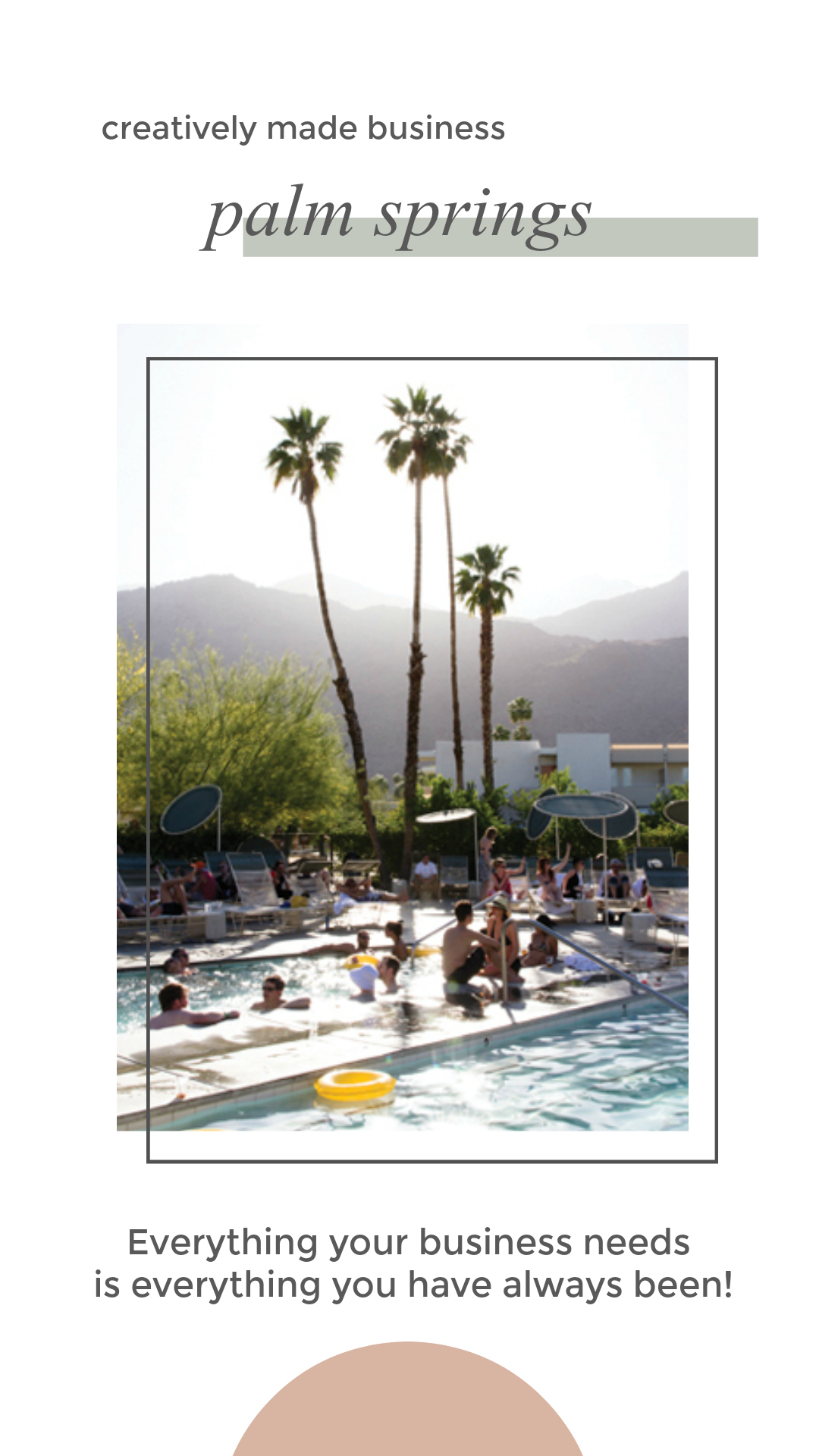 This past March we held our first live business workshop here at our studio and it was more than I could have EVER imagined. The women, the businesses, the dreams, the struggles, the connections and how they left ON FIRE! I have watched them each show up in their businesses in powerful ways since the workshop and we are ready to open registration for our next one. Will you join us?
I know how hard business owners work so this time we wanted to mix a little work with play. If you are looking for direction with your next idea, a kick in the pants to start or to have fresh inspiration breathed into your current business I hope you will join me for a workshop that is all about connecting with your gifts, building your brand, launching it out into the world and nurturing what you have created. Let's talk business this January 2019 in Palm Springs at the Ace Hotel & Swim Club!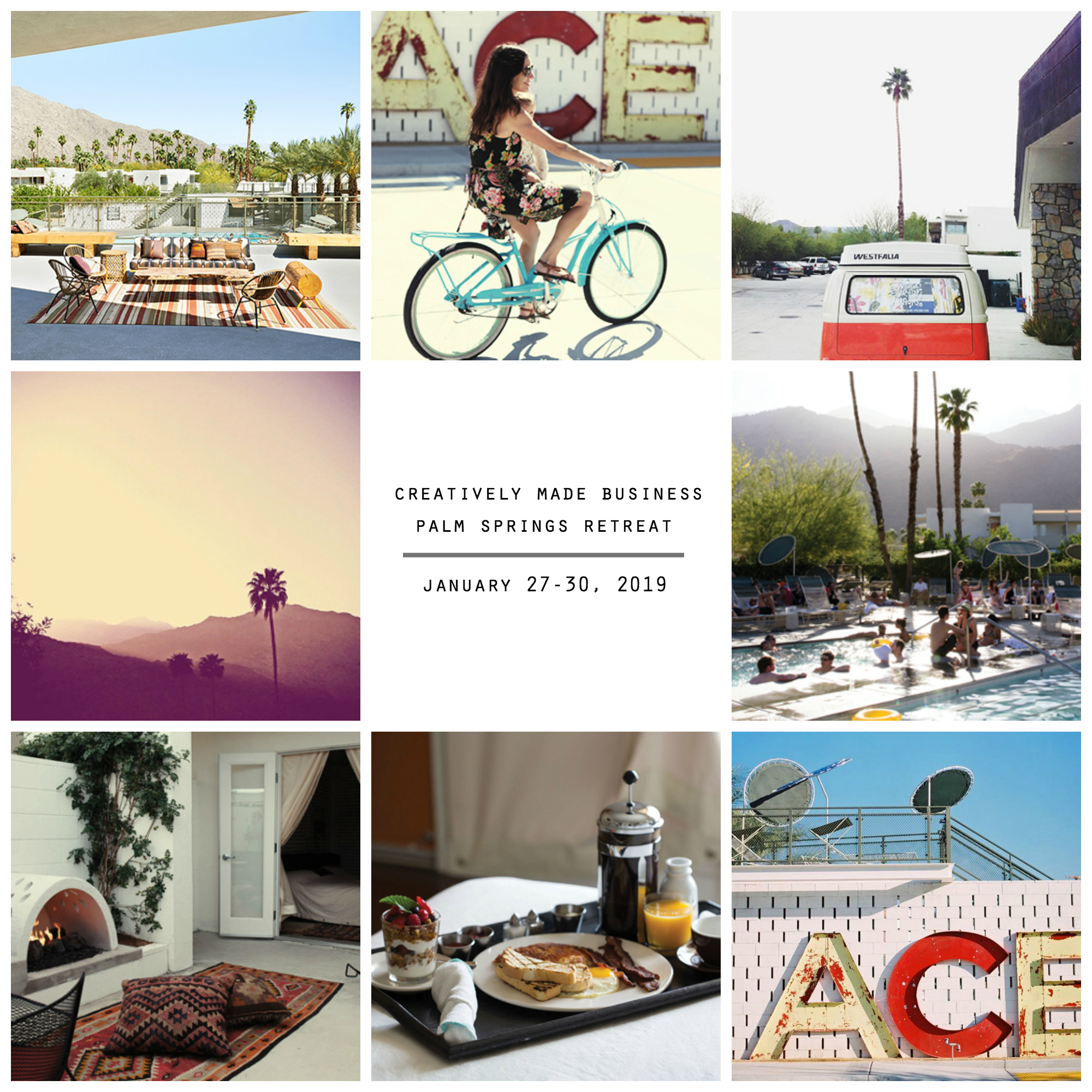 January 27th
[5:00]
-7:00 pm We will begin the retreat with cocktails and appetizers by the pool
January 28th
We will meet each day in the beautiful light-filled clubhouse that overlooks the pool.
[7:00]
Mid-Century Modern Home Tour
January 30th

A Peek Into The Heart of Building a Creatively Made Business:
*Your Creatively Made Life
-How do you want your life to look and feel?
-Your business based upon your gifts, passions, and calling
-Balancing home and business
-Protecting what matters
*Building Your Brand
-Your product and how to set yourself apart/tell your story
-What is your why?
-Who is your customer?
-Websites + your online presence
-Pricing + staying competitive
-Manufacturing hard + soft goods
-Cohesive branding
-What can you offer the world for free?
*Launching Product/Services
-Timing
-Be all in
-Bring people to you
-Connecting with your customers
-Marketing + promoting your business
-SEO, advanced marketing, and analytics
-Celebrate
*Sustain, Diversify and Grow Your Business
-Do you want to grow deep or wide?
-Creating a long-term plan
-Staying motivated
-Collaborations | you can't do this alone
-Retreats, markets, online courses
-Getting published
-Managing employees
-What is next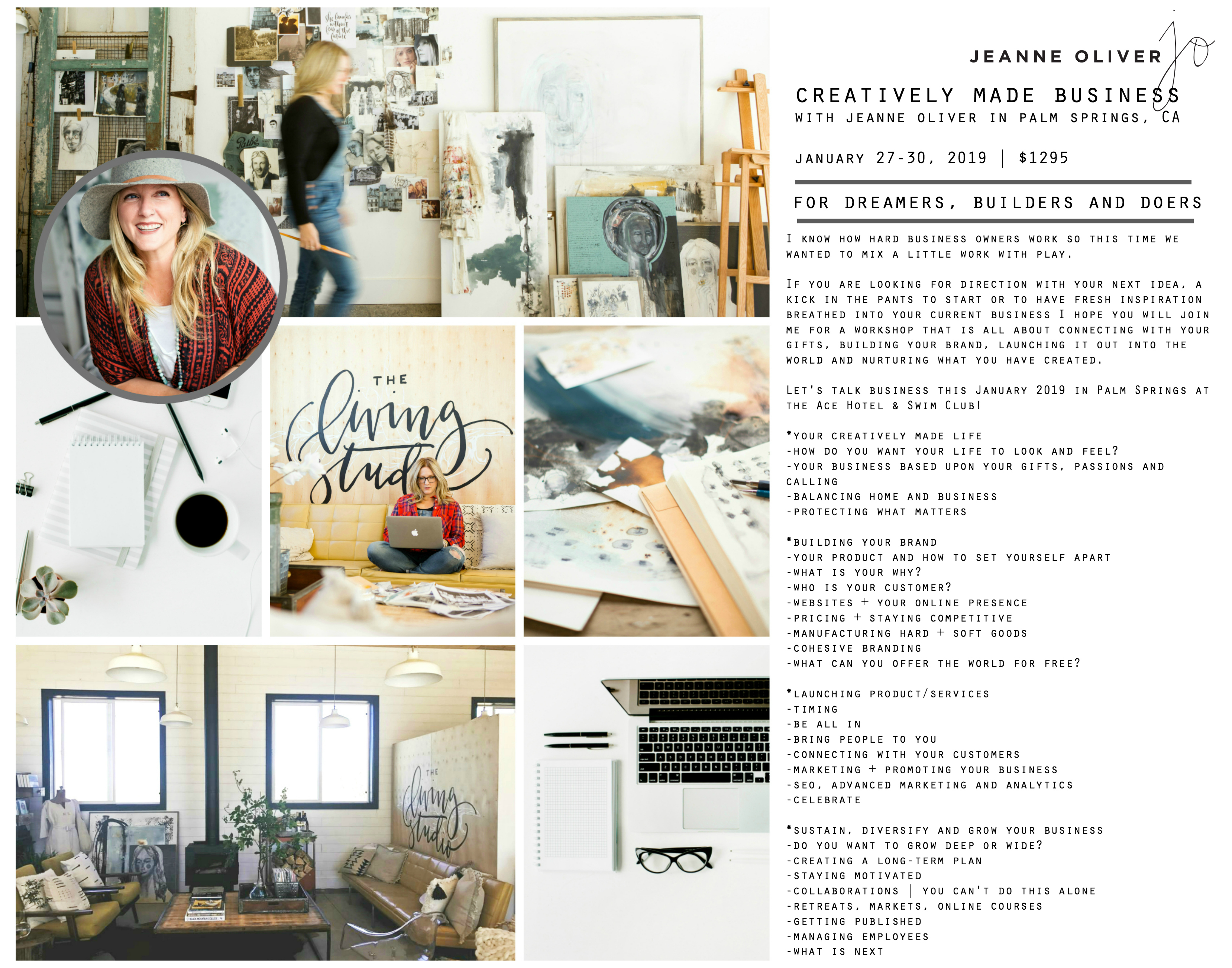 We have built our creative business over the past 11 years. We started with a small Etsy shop, manufactured our own soft goods for many years, created and manage an online creative network with art + lifestyle workshops with over 36,000 members, sell original art + prints, a keynote speaker at large business and women's workshops around the US, teach live art workshops in the US and abroad, collaborate with artists from all over the world and my first book, The Painted Art Journal, through North Light books has just launched into the world.  It has been a crazy, hard and beautiful journey so far.

As a business consultant the past four years I have been able to help other creatives get their ideas off the ground, fine-tune an existing business or coach how to take their business to the next level. With our whole heart, we believe it is time to expand this part of our business to work beside more creatives as they build their own Creatively Made Business!
Thank you for the honor of standing beside you as you nurture your creative life! If you have any questions please email me at contact@jeanneoliverdesigns.com. Payment plans are also available at checkout.