**THIS GIVEAWAY IS NOW CLOSED**
The winner of the Danielle Donaldson product is…
Congratulations!  Please email us at contact@jeanneoliverdesigns.com with your address and we will get all of the goodies out to you.
******
I know there are a lot of artists waiting to dive into Danielle Donaldon's newest course, All Creatures Lovely and Small,  that begins on Monday!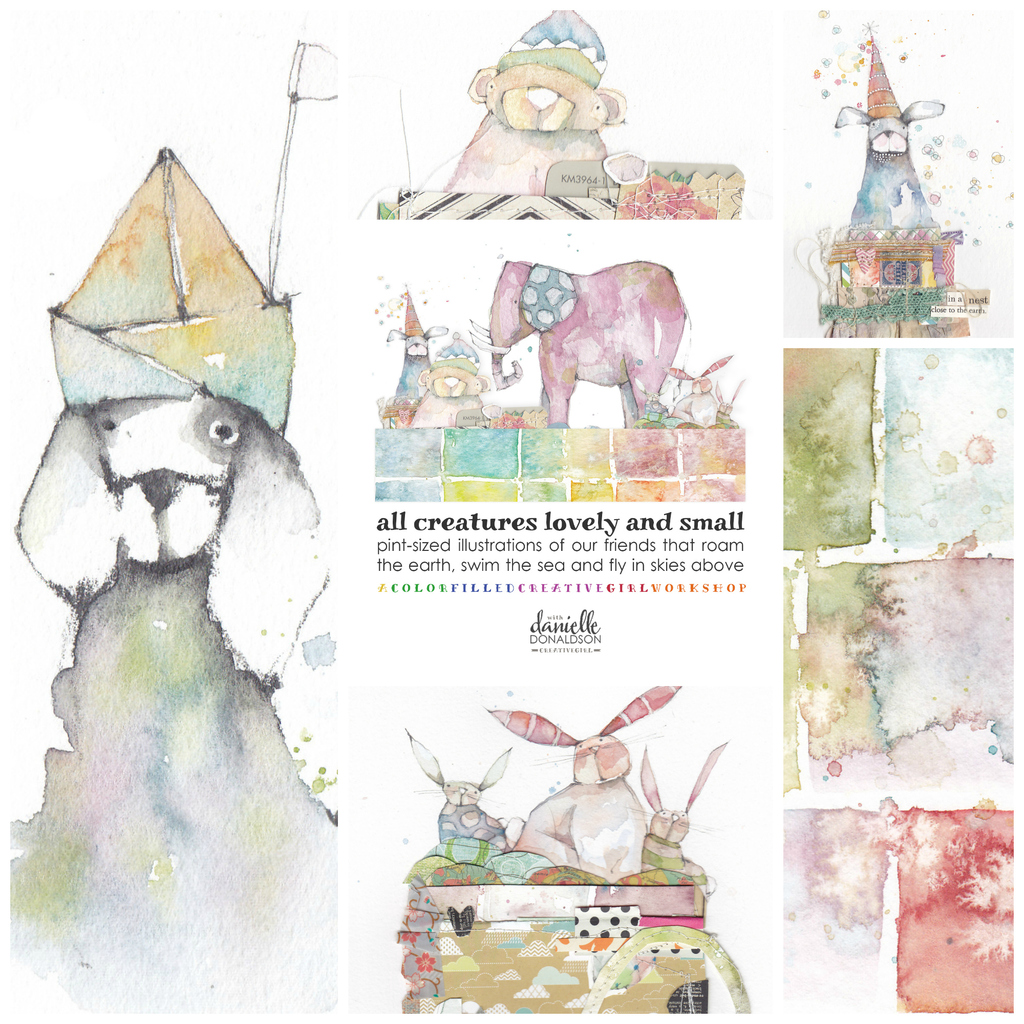 To celebrate the launch of her newest online watercolor course we are giving away some of Danielle's favorite new products in her shop!
We are giving away a craftyGIRL embroidery kit, creativeGIRL brush roll, Danielle's awesome book CreativeGIRL: Mixed Media Techniques for an Artful Life and three pre cut mats for your own work.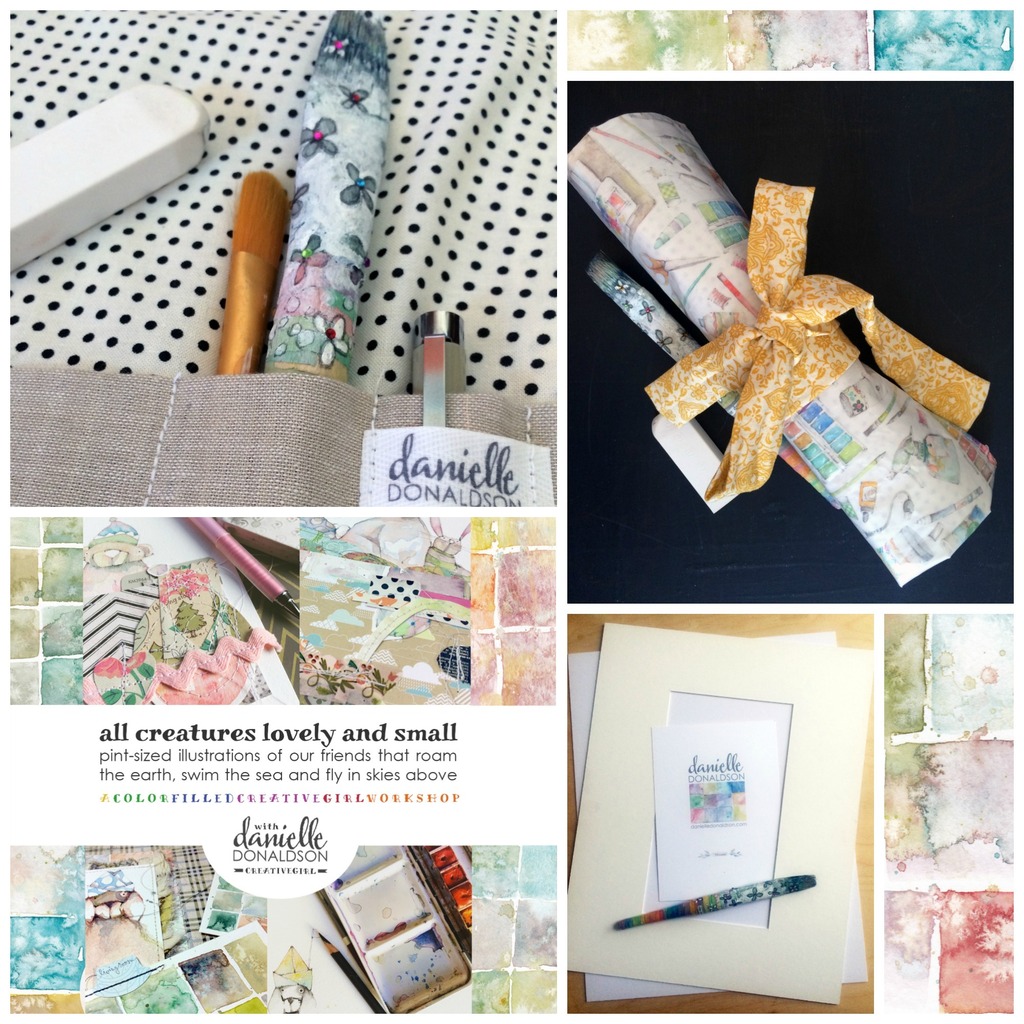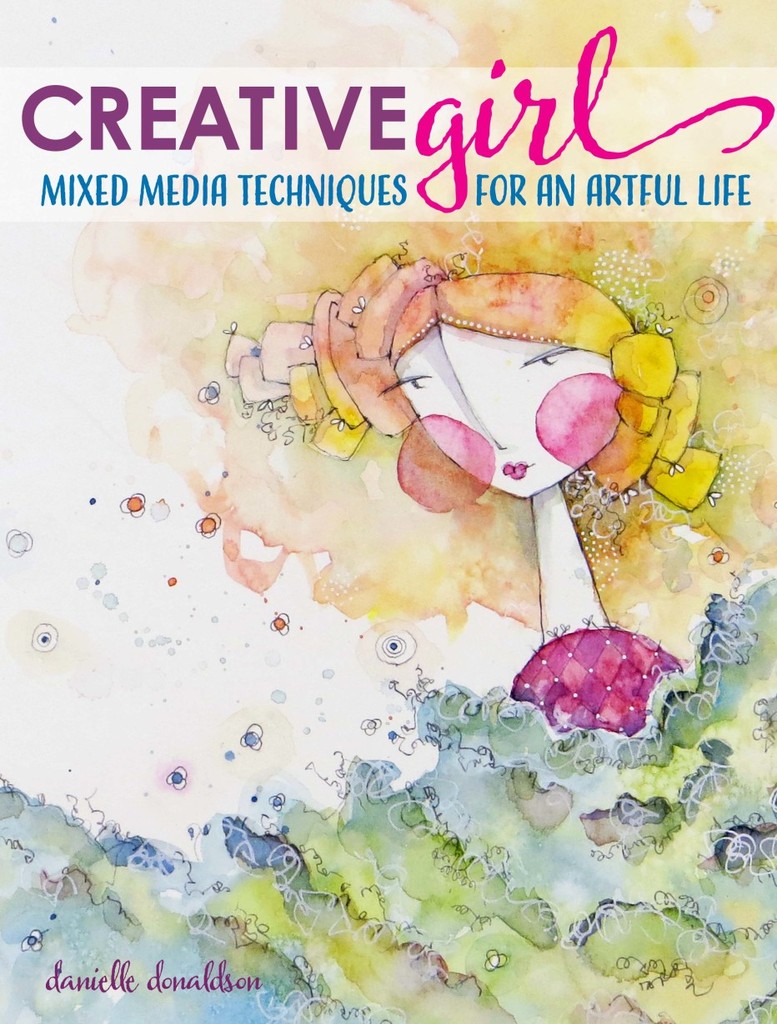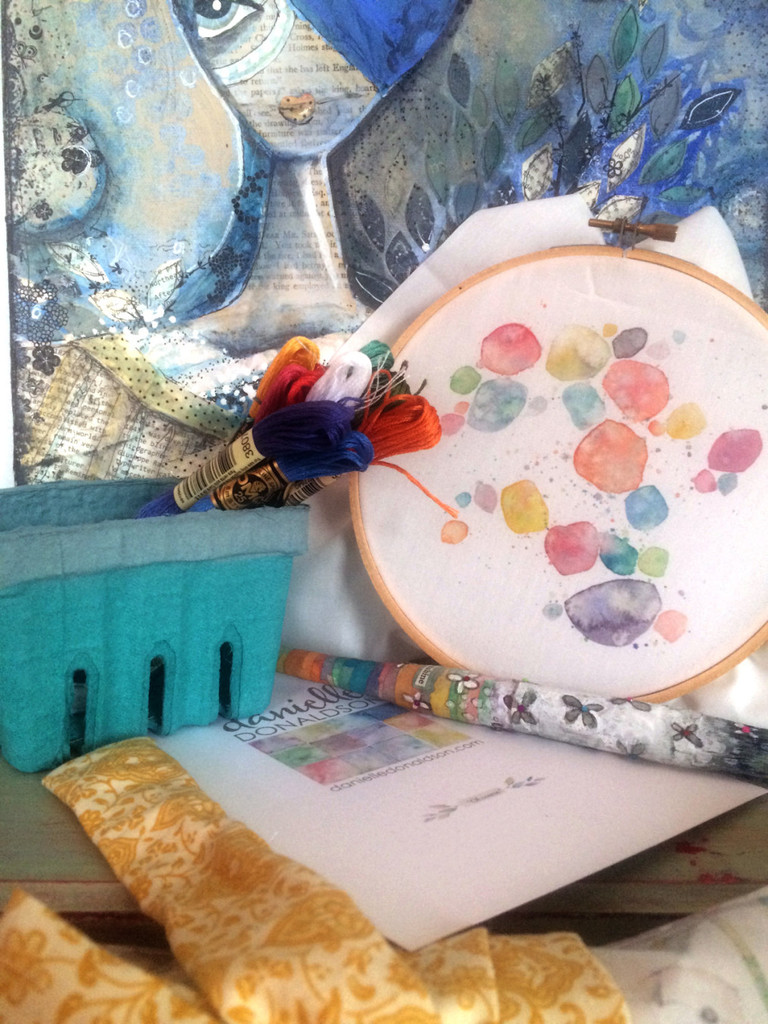 One lucky winner will receive the whole giveaway totaling $104!
To enter the giveaway just leave a comment on this post telling us why you love working with watercolors or why you want to learn more.

For additional chances to win:
* Share the new course and giveaway on Facebook
* Share the new course on IG and tag @jeanneoliver #jeanneolivercreativenetwork #allcreatureslovelyandsmall
* Follow us on Instagram
* Blog about the new course and giveaway
* Pin images from this post to Pinterest
Each time you do one of the above just come back here and let us know.
This giveaway will close on March 14, 2016 at 11:59 pm MST.
The winner will be announced on March 15, 2016
Thank you so much for sharing, taking courses, sharing your creative lives and allowing us to do what we love!
*******
If you are new to our creative network here are easy steps to get you started…
1. Register at jeanneoliver.ning.com (this is free).
2. Once your account is active you are able to take advantage of our free courses, series and even pay for courses.
3. Go to jeanneoliver.ning.com and along the top header click on "COURSES" and you will be able to view all three pages of online courses and free series.
4. To purchase a course please choose your course, click on the +join in the upper right hand corner, pay and you will be INSTANTLY in the classroom.
5. All videos can be found along the right hand side of the page under "COURSE CONTENT".
6. All of our courses are pre-recorded so you can watch at your convenience. The best part is that you have lifetime* access on all new purchases!  Pretty awesome if you ask me.
*As long as we manage the creative network