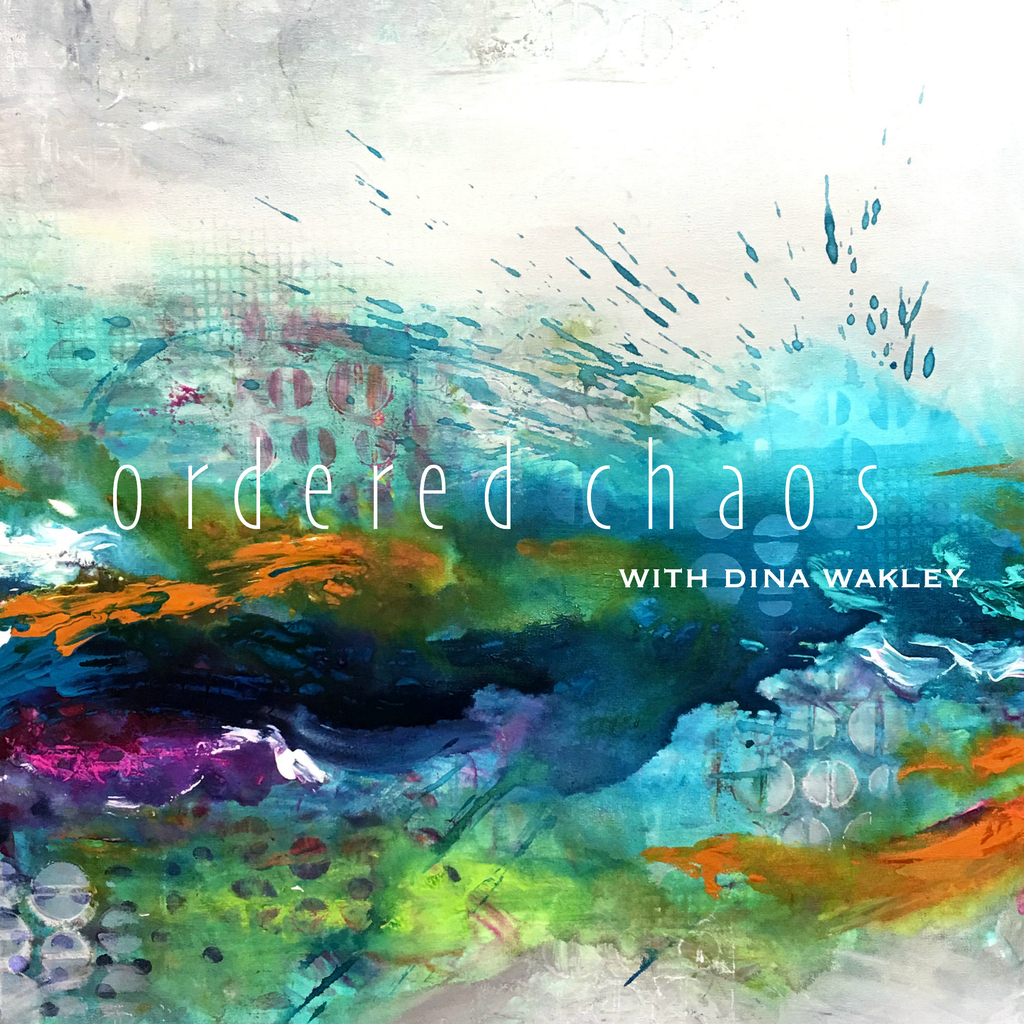 I have a huge treat that I am announcing today!
Dina Wakley will be teaching on our creative network and her course Ordered Chaos JUST opened for early registration!
If you had a chance to take the FREE Living Studio online video with Dina you get just a taste of how fun, easy to follow and colorful her art is.  You can't leave time with Dina and not want to have your hands covered in creativity! If you did not have a chance to create the journals with Dina I hope you make time this week. The series is free and her art video is so fun!

Ordered Chaos with Dina Wakley:
I love the power of a single line. One line can tell a story, express emotion. I also love the collected power of many lines, many colors, many marks. I know, though, that our lines and colors and marks often get away from us. We over-do it, or we don't know when to stop.
Over the years, I've realized that while my work is free, organic, and chaotic, there are actually specific things I do to control and tame the chaos. These control tactics help me make a loose, organic statement but in a way that is accessible. I often call my work "ordered chaos." It looks free, and it is. It looks chaotic, and it is. But it also plays by some rules. In this class we will play and explore the ways to create chaos, and then play with the rules that I use to corral it into submission.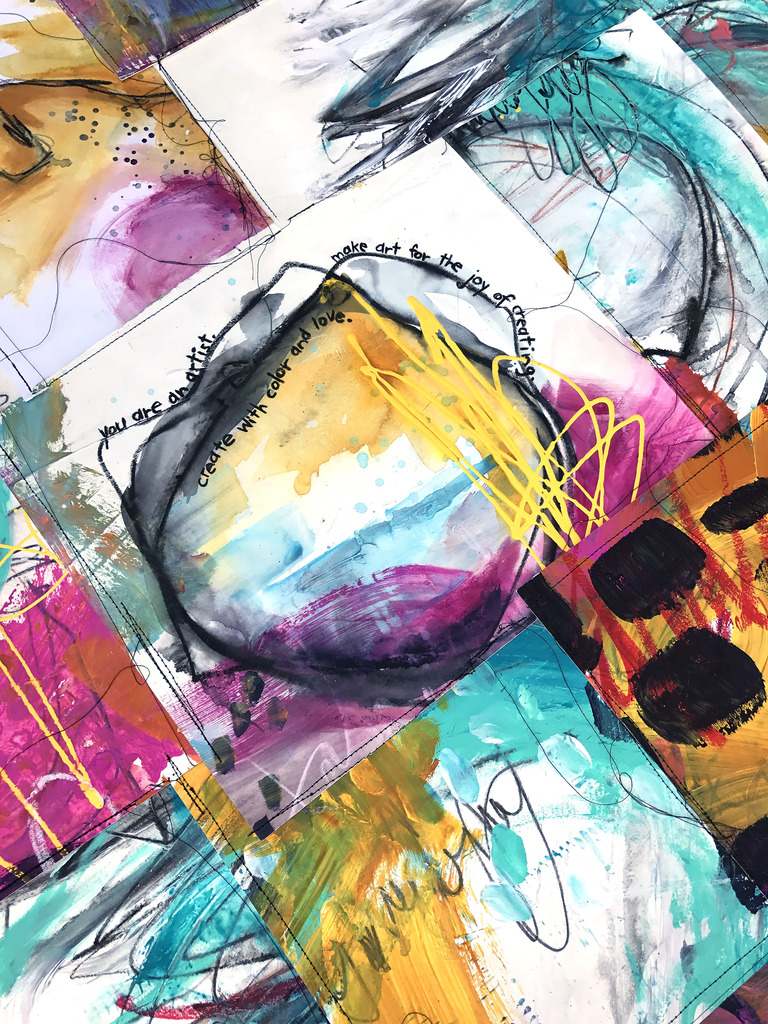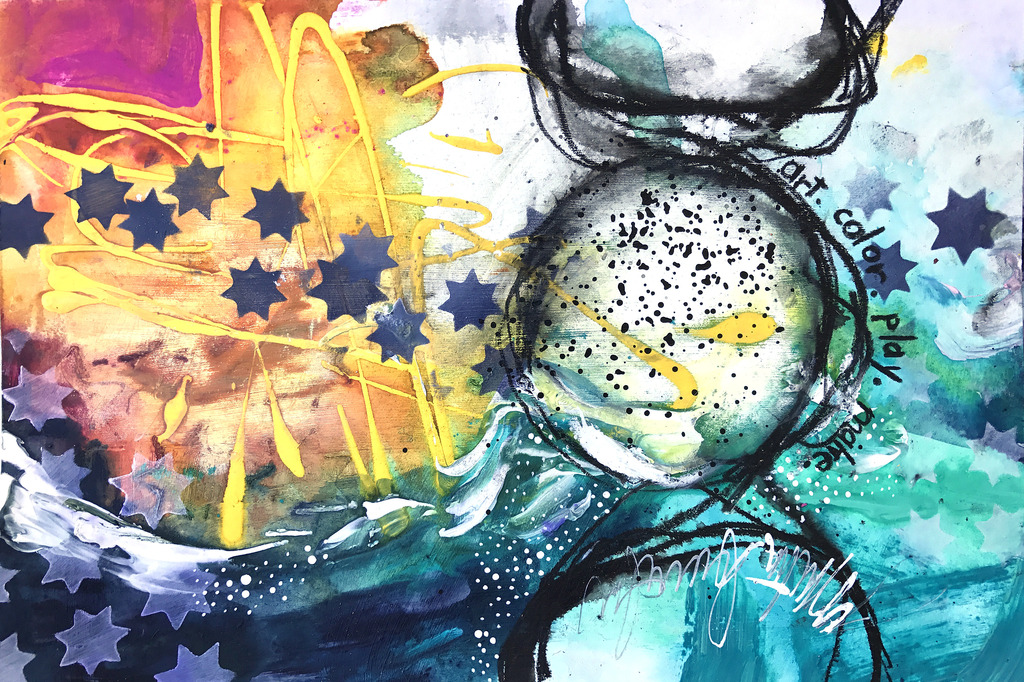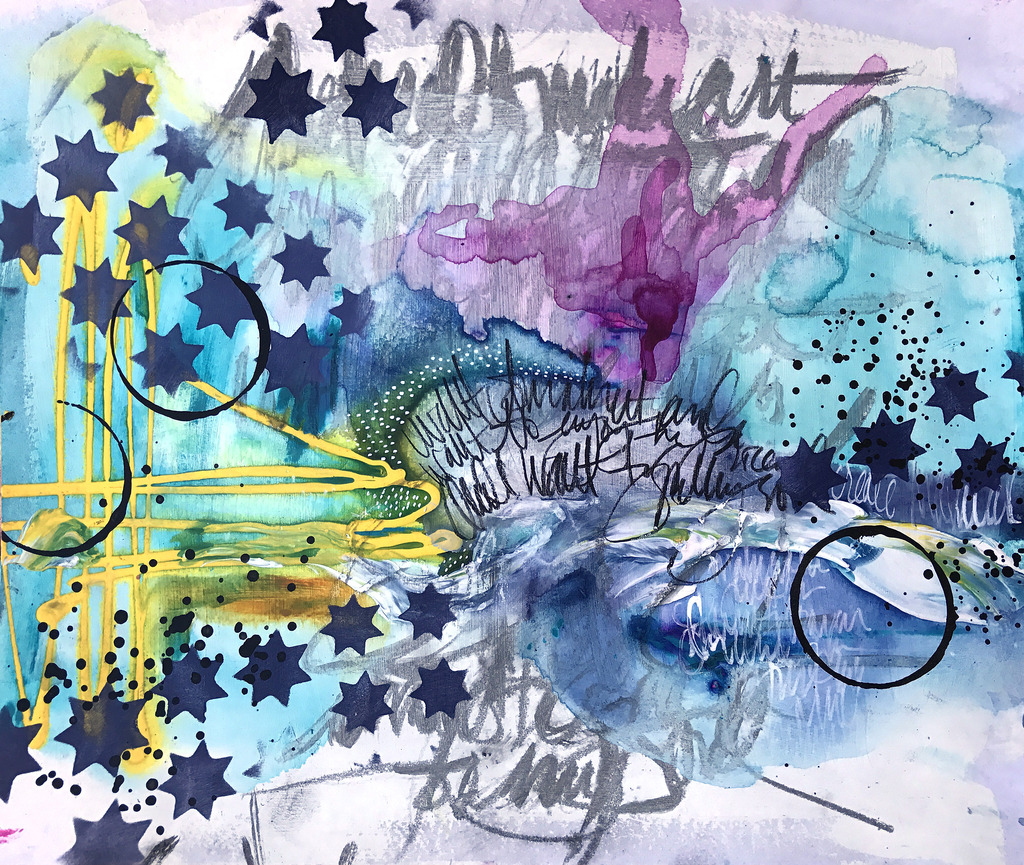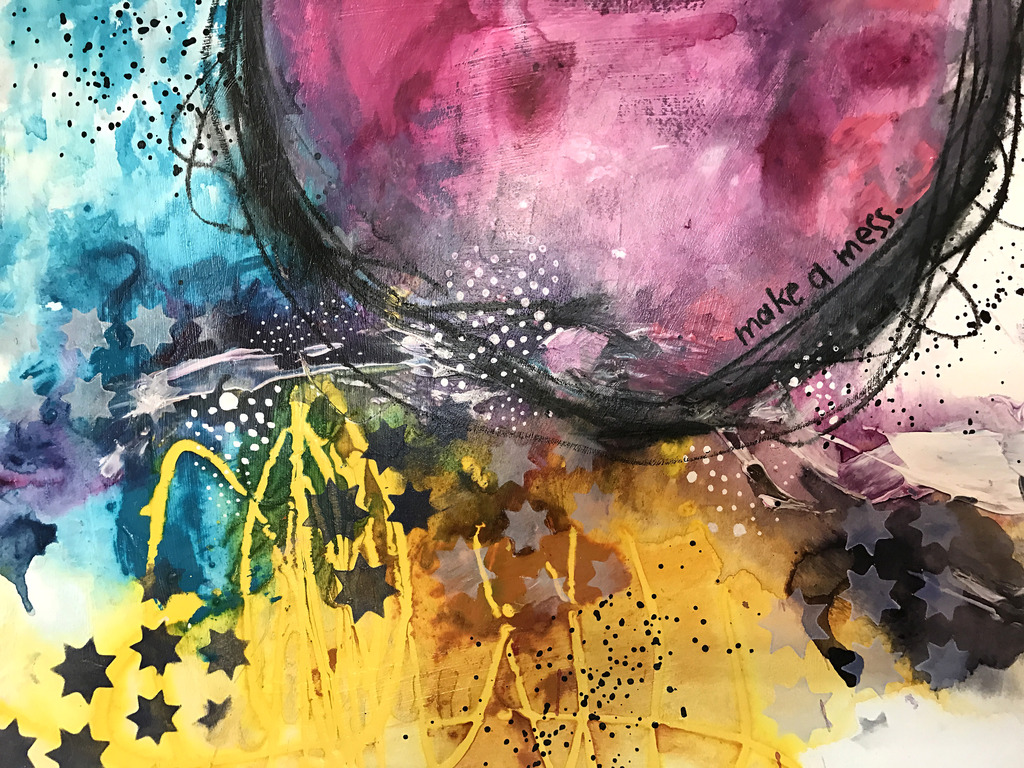 We will work both large and small, starting in journals and small sheets of paper. Then we'll turn to large pieces of paper (or canvas, if you
wish) and created ordered chaos on a grand scale. We'll do both figurative and abstract works. If I can do it, you can do it.
Ready to make a mess with me?
You can watch the course trailer below: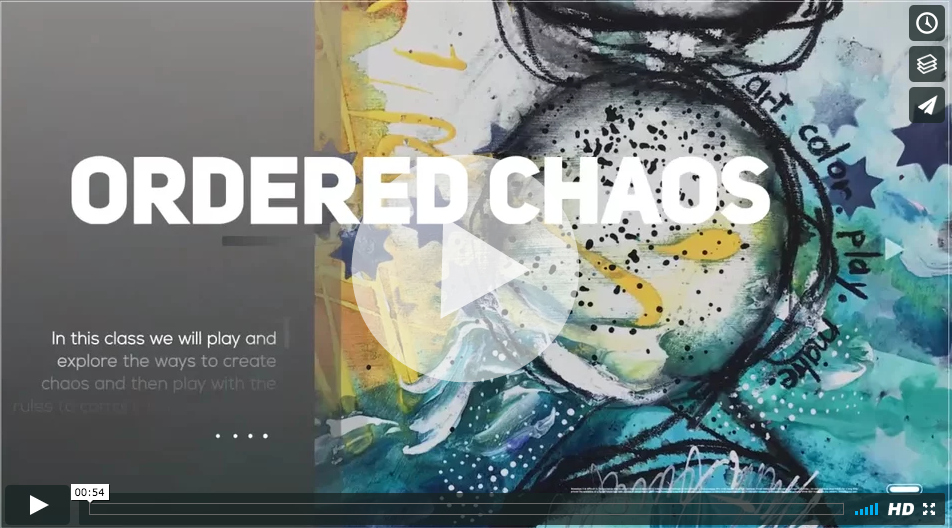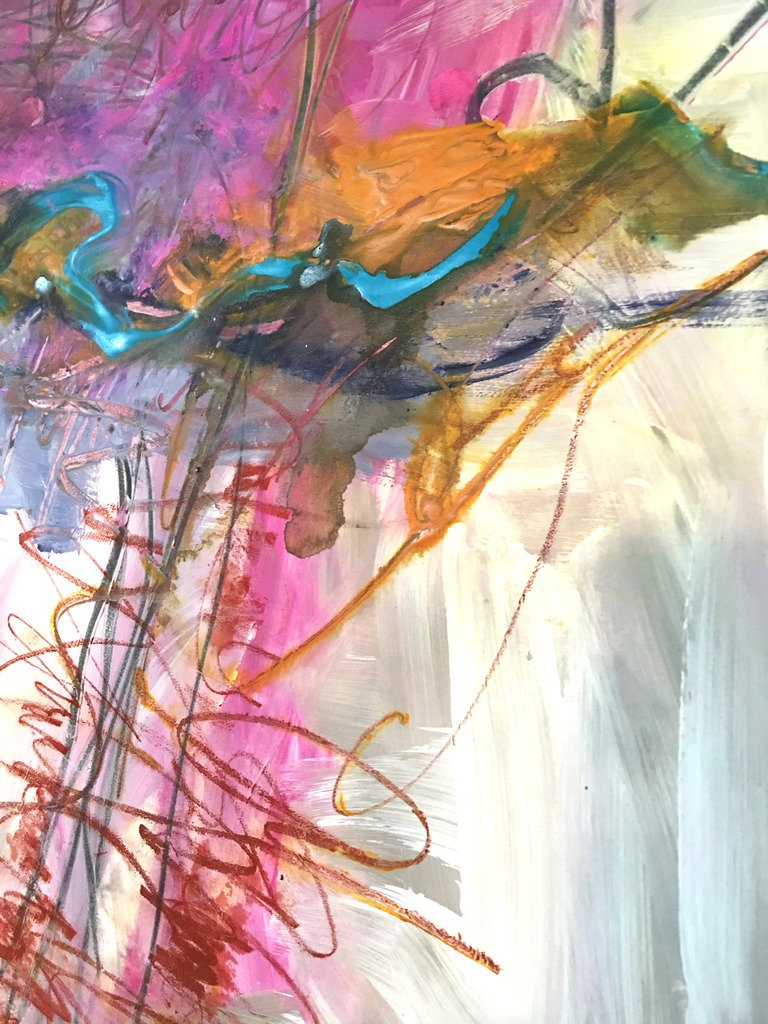 Ordered Chaos will begin on May 8th, have 4 hours of content and lifetime* access. The early registration price is $32.
If you have any questions please email us at contact@jeanneoliverdesigns.com.
See you in class!
**
If you are new to our creative network here are easy steps to get you started…
1. Register at jeanneoliver.ning.com (this is free).
2. Once your account is active you are able to take advantage of our free courses, series and even pay for courses.
3. Go to jeanneoliver.ning.com and along the top header click on "COURSES" and you will be able to view all three pages of online courses and free series.
4. To purchase a course please choose your course, click on the +join in the upper right hand corner, pay and you will be INSTANTLY in the classroom.
5. All videos can be found along the right hand side of the page under "COURSE CONTENT".
6. All of our courses are pre-recorded so you can watch at your convenience. The best part is that you have lifetime* access on all new purchases! Pretty awesome if you ask me.
*as long as we manage this site