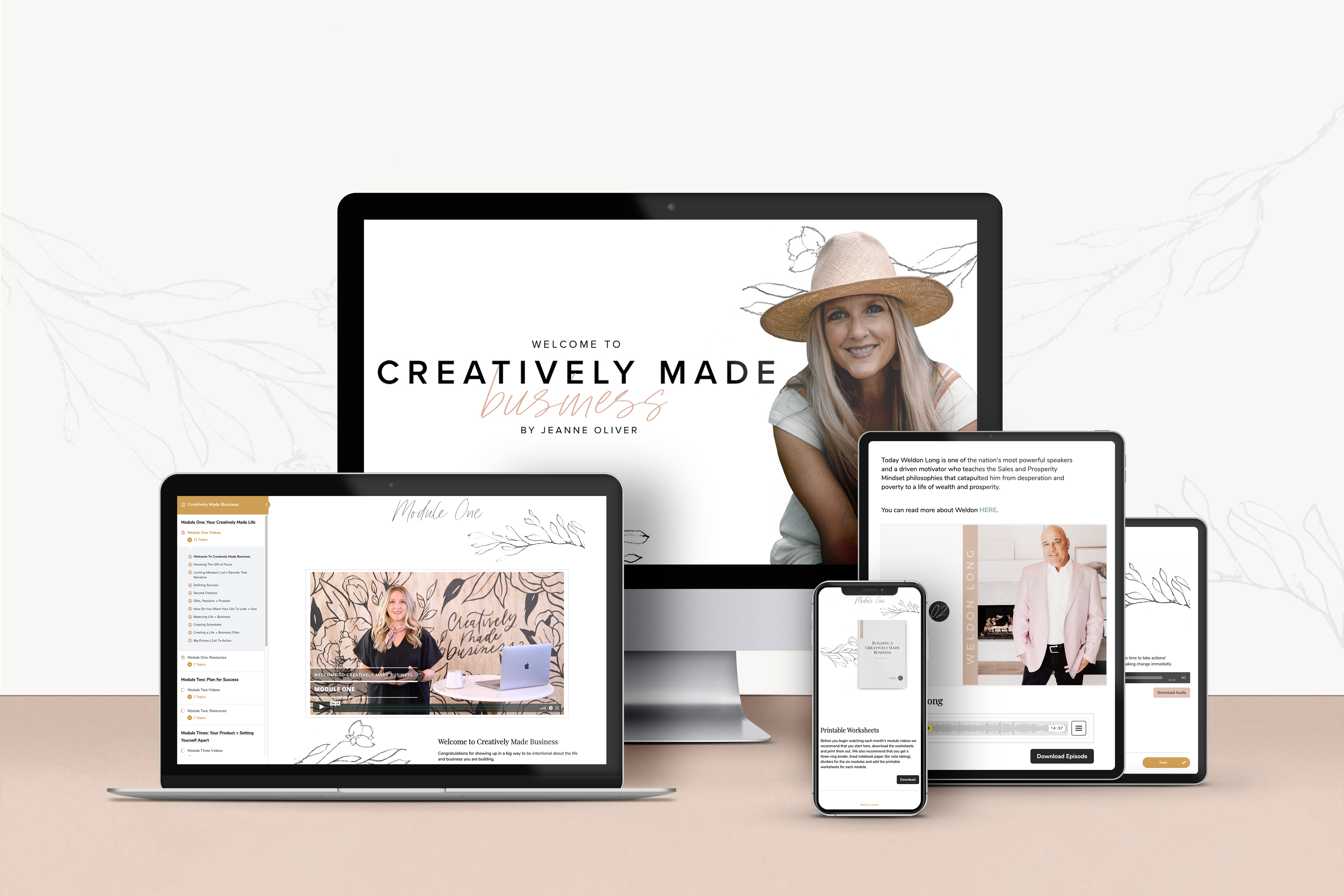 Early registration JUST opened for the next session of Creatively Made Business that will begin on February 15, 2021.
For all of the dreamers, creators, and builders out there…this is for you!
Come into our studio and take a seat because we are about to share everything we have learned to build a strong, sustainable and scaleable business.
Ready to change your life and business?

How could your life and business be transformed by straight forward teaching, community, instantly usable tools and a mindset that keeps you on track?
Join me for a 10 week online journey that will show you how to build a business that becomes a bridge to the life you have always wanted, not a barrier.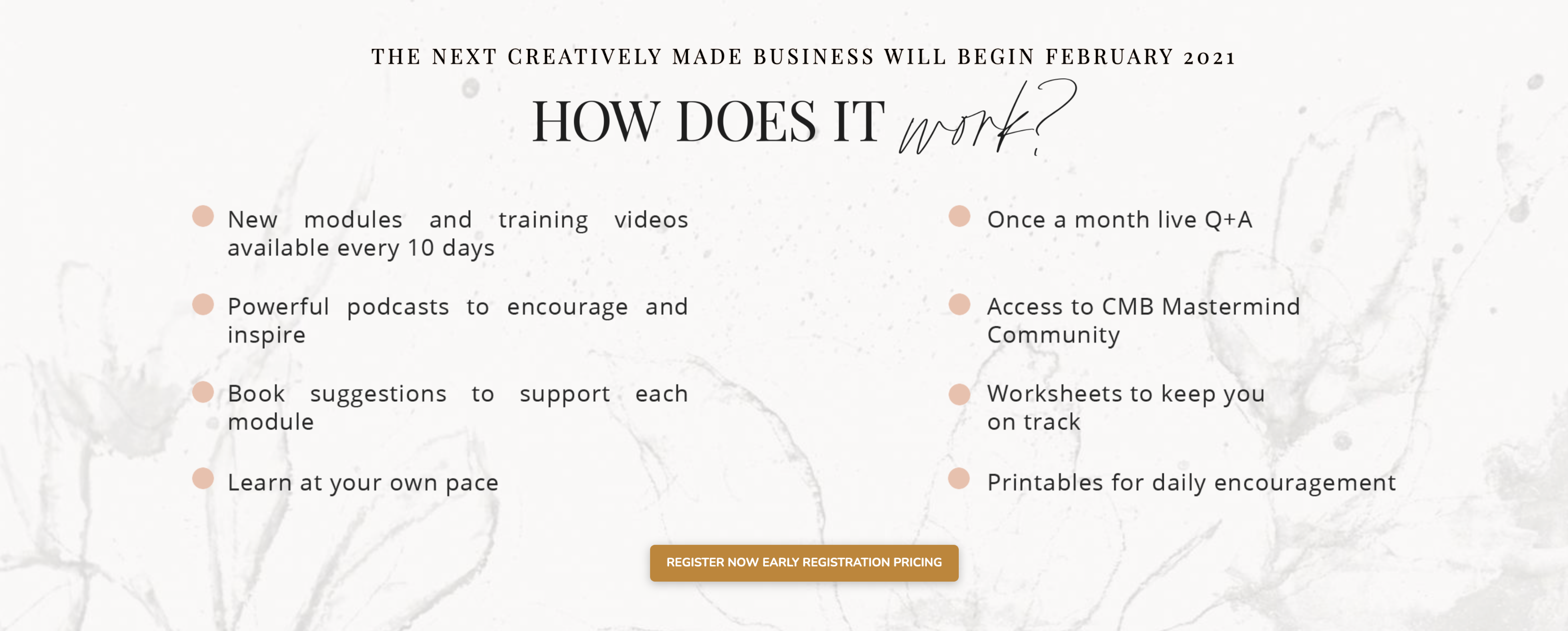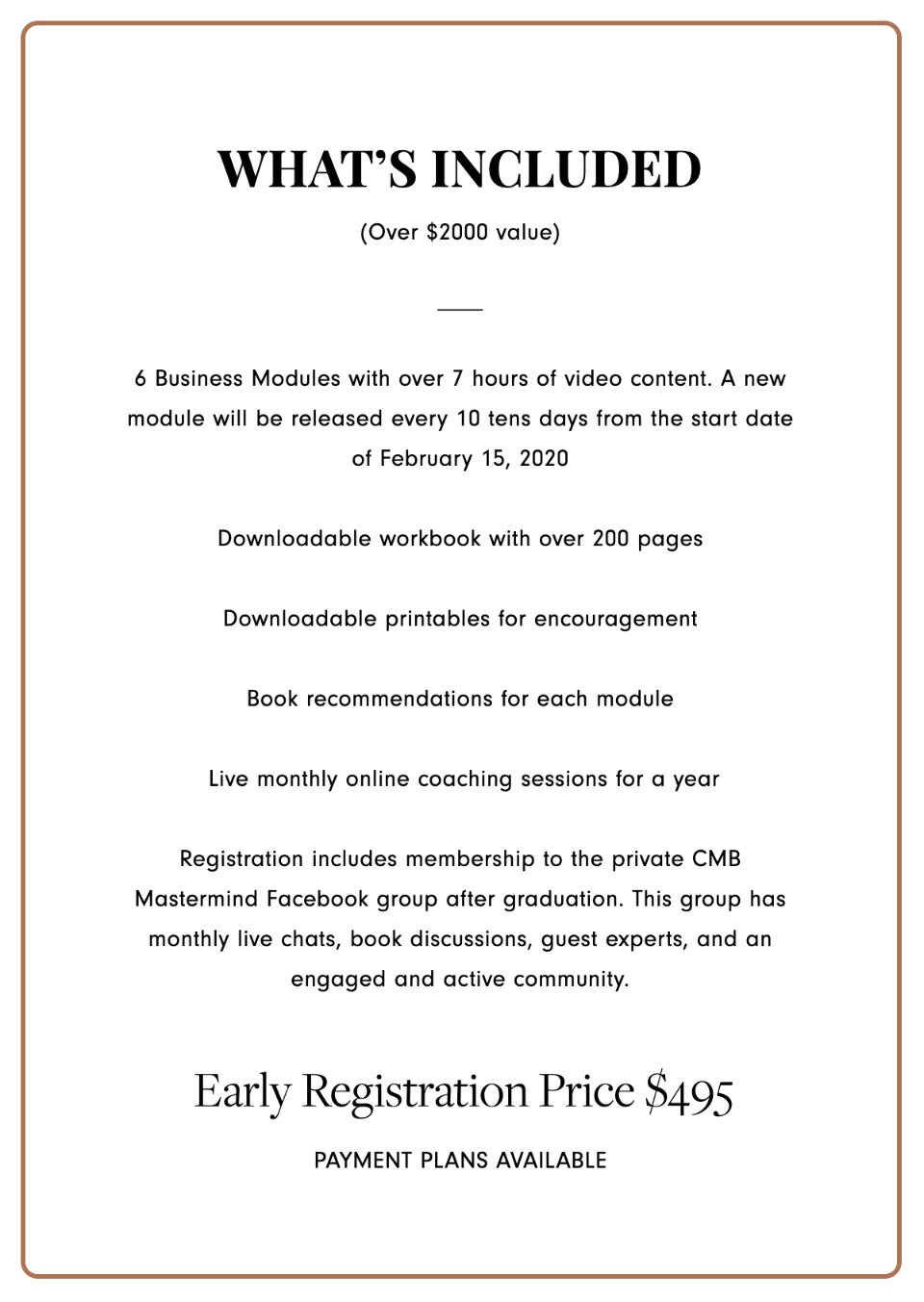 ⁣
⁣
⁣