When Stephanie Rubiano first shared her ideas for this next course I loved it right away! Shrink plastic was one of my FAVORITE creative tools as a kid and what Stephanie does with it brings it up to date and beyond anything I knew you could even do with it.
My heart of this site is to keep bringing you authentic courses with inspiring teachers that make it easy and affordable to connect with your creativity. I think we nailed this one! Scroll down to read more and I can't wait to see what you create.
Early registration has just opened for Dainty Dioramas with Stephanie Rubiano! Four hours of course content, lifetime* access and an early registration price of $32. The price will change to $48 on April 21st @ 10 pm MST and the course will go live on May 21, 2018.
From Stephanie Rubiano…
I can remember playing with shrink plastic when I was a kid in the 70's…drawing and coloring on a sheet of clear plastic, not quite believing my mom when she said we would put it in the oven and it would magically shrink down several sizes. I was always thrilled and amazed when it turned out to be true…although I am still skeptical that babies are found in cabbage patches…
Fast forward to 2002 where I was asked to do some design work for a book on shrink art with rubber stamps…I made tiny jointed dolls and found that my fascination for shrink plastic had not diminished (get it?) during those intervening years.
Presently, there is a white shrink plastic that you can print on with an inkjet printer. Mind. Blown. I feel it is an amazing art material that can be substituted in for many projects that have been fashioned from only paper in the past. Now you can produce small plastic pieces that have a strength and durability that make them easy to manipulate in assemblage projects like this one!
In this class you will learn:
-ways to prep your images for ideal shrinking results
-how to cut the plastic to achieve a nice finished product
-how to add color with pastels, inks, and paints aided by rubber stamps and stencils
-tips on successful shrinking methods
-how to line boxes with paper and fabric
-how to design and build environments within the boxes
-nifty ways to decorate the outside of your boxes
-how to pull it all together and finish it out.
It never gets old watching the plastic pieces shrink in the oven…even after forty (ahem) years! The process really is magical…let the kid running wild inside yourself come out and play!
"Great things are done by a series of small things brought together." -Vincent Van Gogh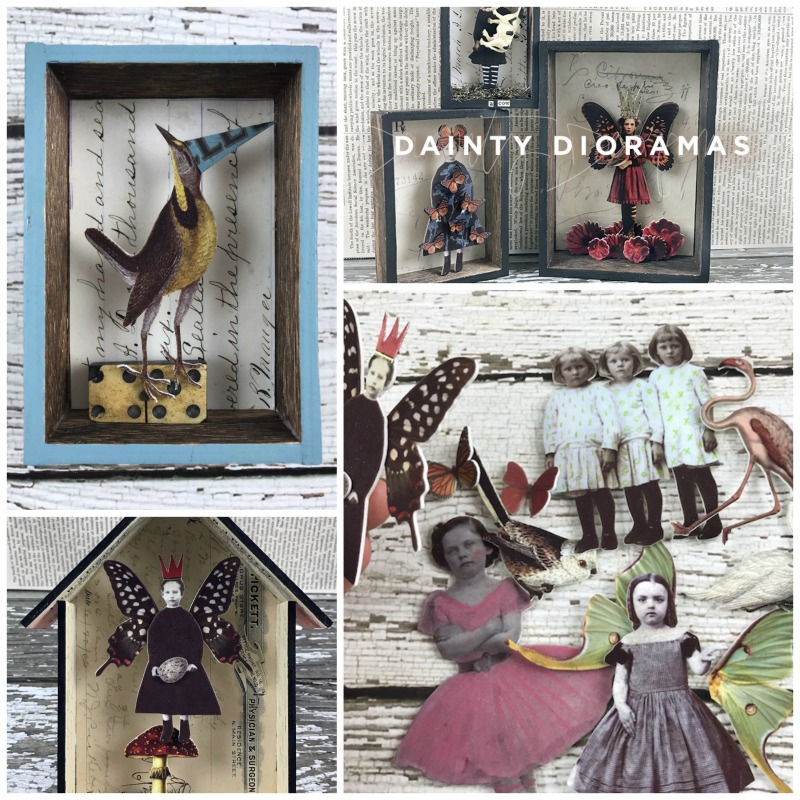 Come and Watch The Course Trailer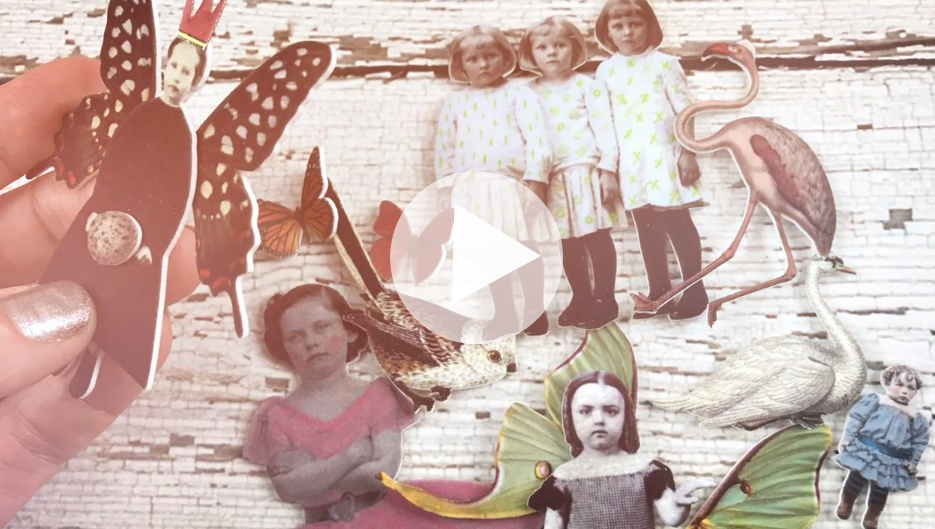 To read more or to register for this course please click HERE.
If you have any questions about the course please contact here at https://jeanneoliver.com/contact
See you in class!

If this is your first course with us or you are a longtime member we want to share how easy it is to find out more, register, see the supply list and share with your friends.
1. Come and read all about the new course HERE.
2. If you think your friends would love this course we would be beyond honored to have you share the promo video. We have included all of the social media links under the video to make it easy. You can also directly share the course page. You do not have to be a member of this site to see what we have to offer!  LOVE THIS!
3. We also have over 90 other courses and to see what we are offering you can go directly to jeanneoliver.com and then click on courses.
4. All of our courses are pre-recorded so you can watch at your convenience. The best part is that you have lifetime* access.
5.If you have any questions about the course please contact here at https://jeanneoliver.com/contact
*As long as we manage the creative network