***TODAY is the last day to get the early registration price of $38 for this THREE WEEK online course for kids***
Whether your kids are in school full time or you homeschool your children…THIS online course will be a beautiful source of creating and learning!
For children, art isn't about rules and critiques. Art for kids is about expression and creating and fun! Creating art with kids is like opening the most fantastic Pandora 's Box of possibilities. You never know how they will express themselves through art. Going back years and years to some of the most beloved Masters of art is a great way to intrigue children about different forms of art, different styles and different mediums. When young people used to aspire to be artists, they would take on the apprenticeship role under Masters of art. I want your kids (and you!) to come along with me and become apprentices to some of art's Masters!
Studying Under the Masters for Kids was created to teach children about art, history, techniques, and how to learn from and be inspired by great artists. In this three-week course, we will visit three artists who created art in different time periods and places on the map.
Come and read more about this course that will begin on September 19, 2016 and will be lead by Alicia Hutchinson.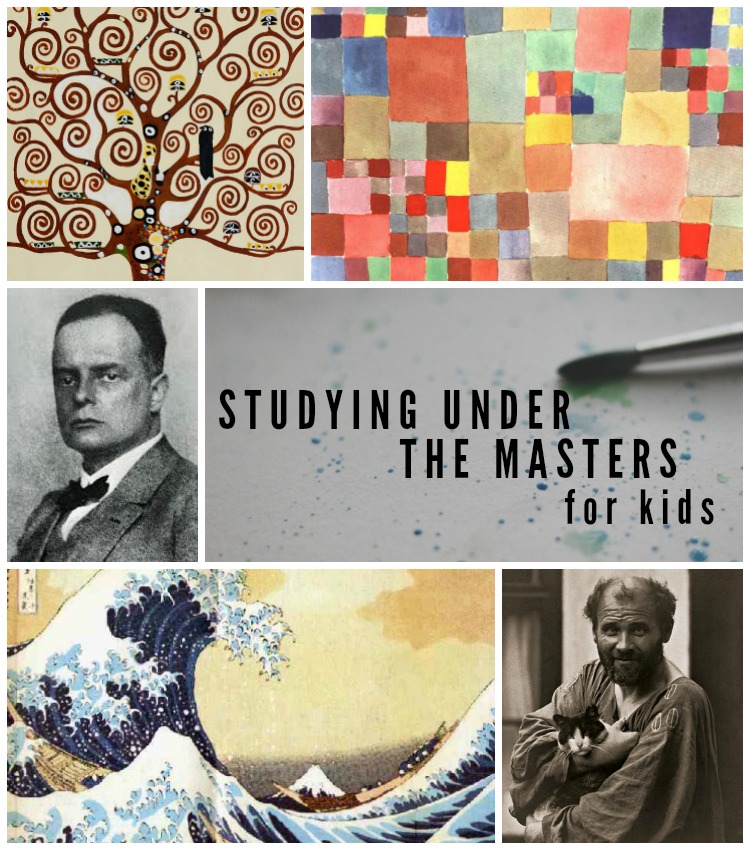 Take a peek at just SOME of the gorgeous projects…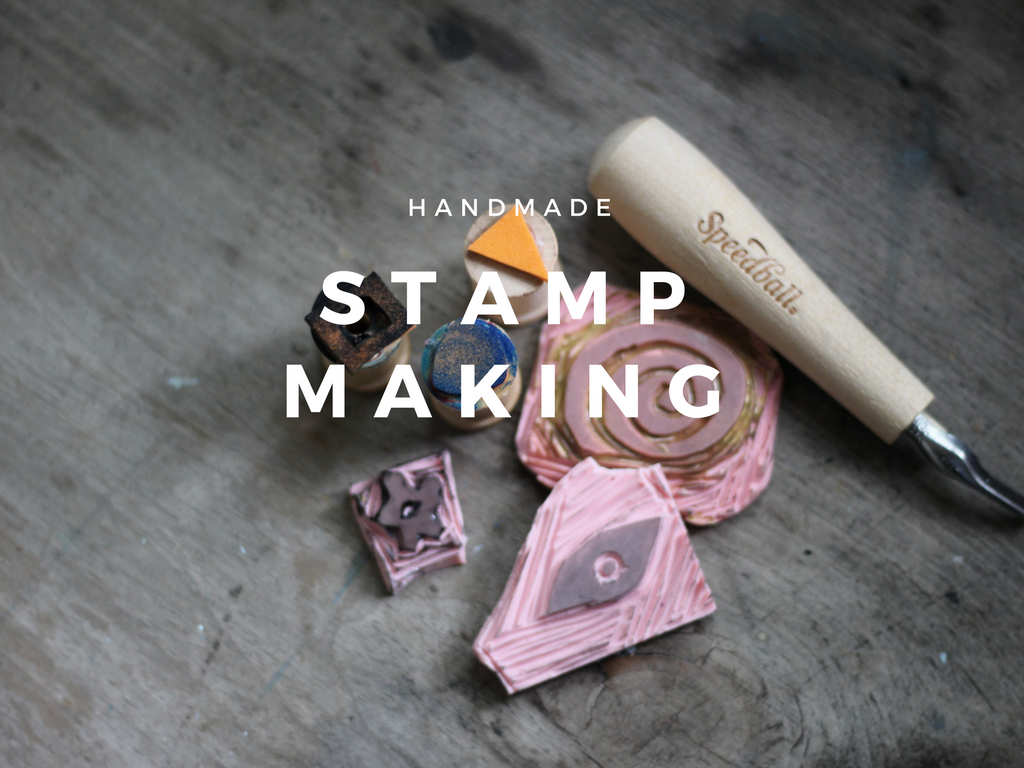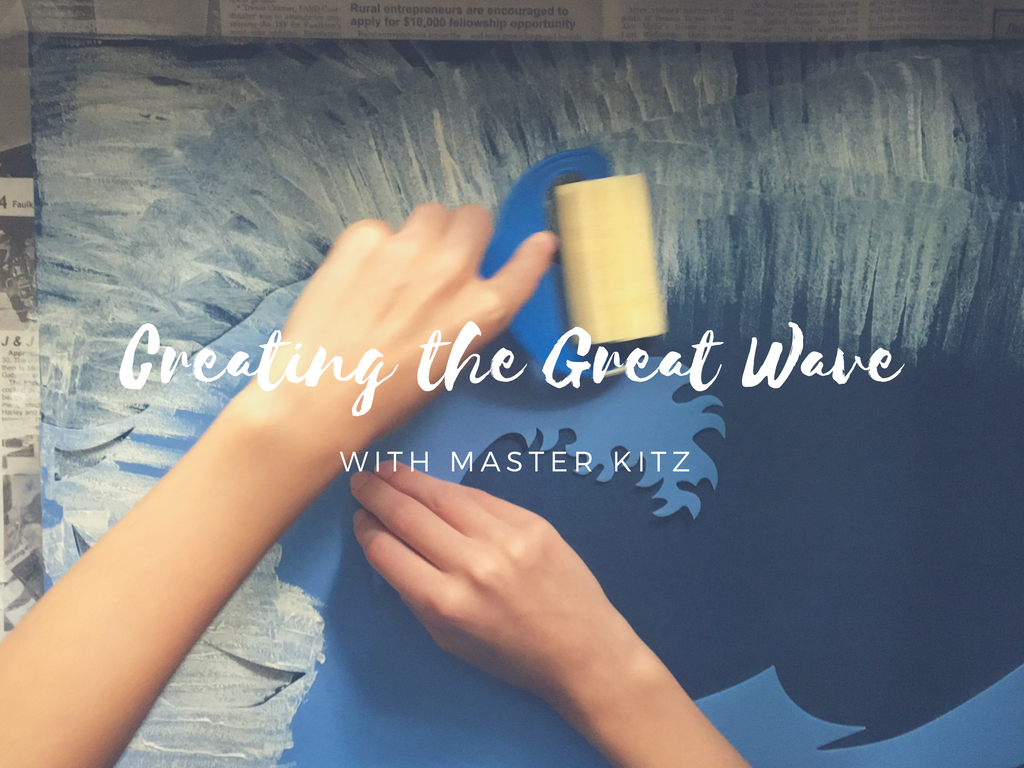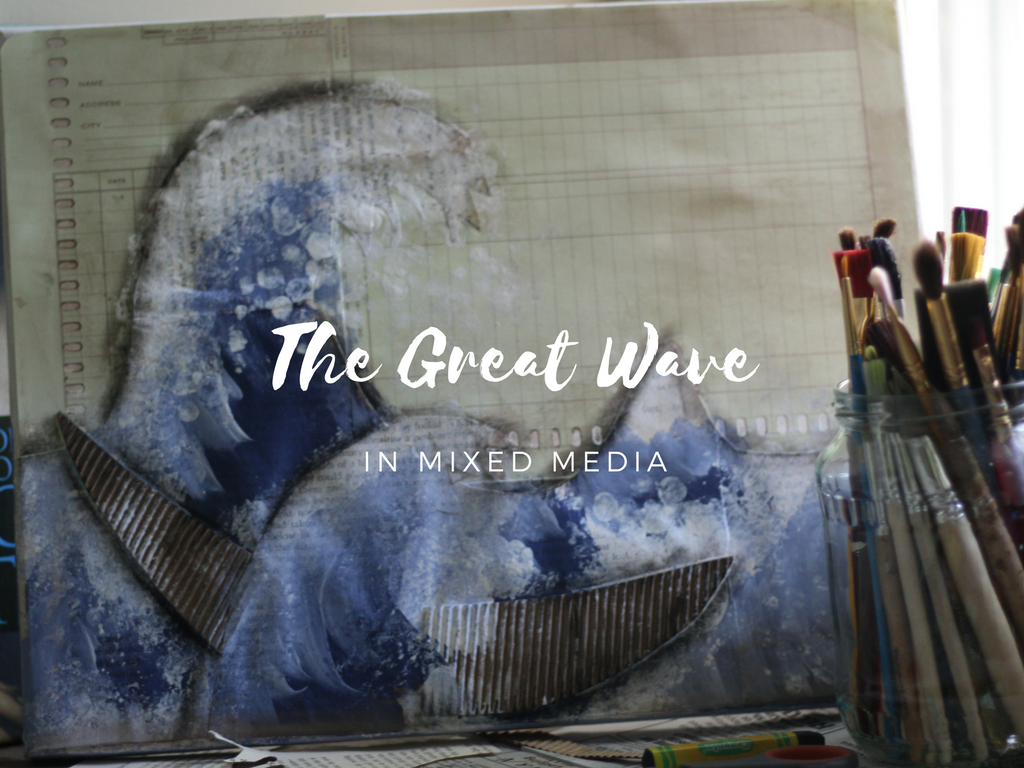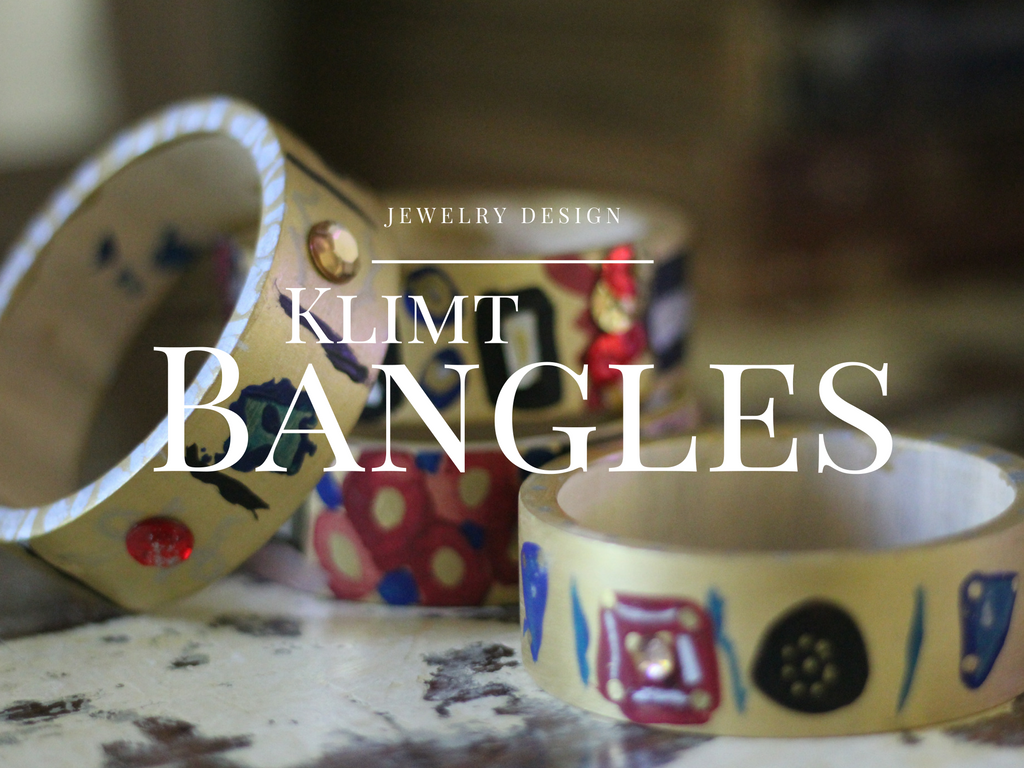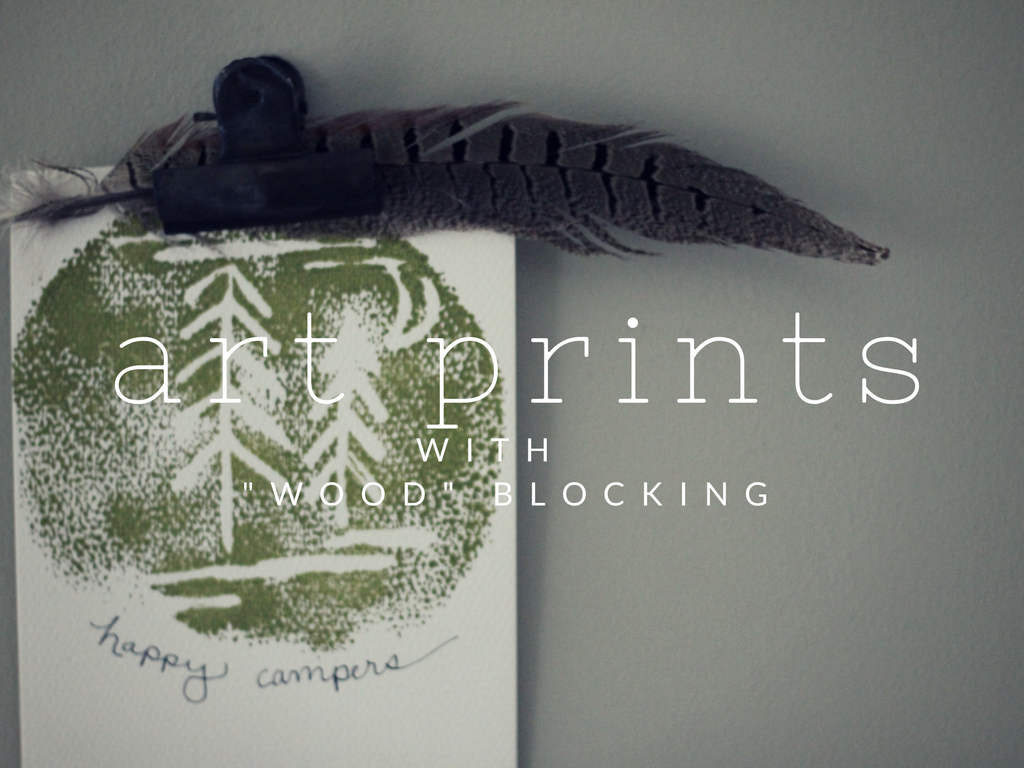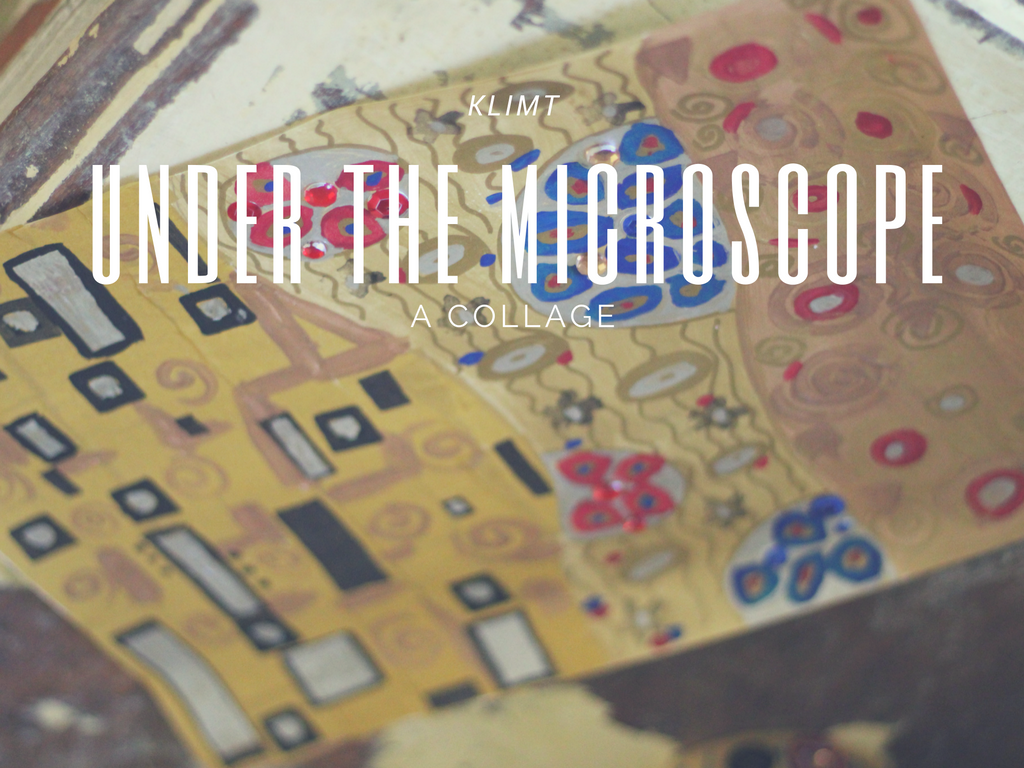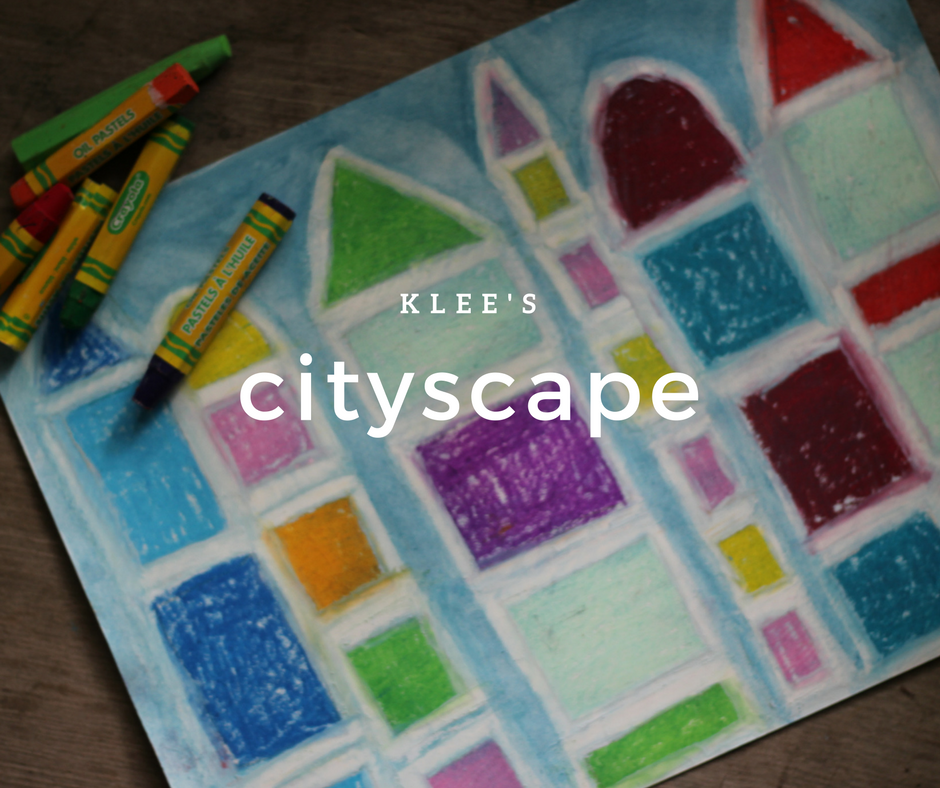 We'll go to Japan and learn from Katsushika Hokusai and his use of woodblock prints, how he could magically capture the movement of water, and study his beautiful landscapes.
We'll travel to Switzerland and study about Paul Klee. We'll learn from his love of color theory, mixing mediums, and how his geometric shapes took on fluid movement.
And we'll explore Austria and the great Gustav Klimt. We'll study his most famous paintings, learn about his love of shapes and mosaics, and how one of his favorite mediums to work with was quite extravagant!
Each week, you'll learn about a different artist. A video will introduce the artist, show many pieces of art by him, and we'll learn some interesting trivia along the way too. After we've learned a bit about the Master, you'll watch another video about that artist's famed technique—printing, watercolors, mosaics, and more. When your child has gotten a grasp for the techniques we'll move into the fun stuff—the projects! We'll create lots of beautiful pieces of art inspired by our teachers—art to hang on the wall, to decorate with and even to wear!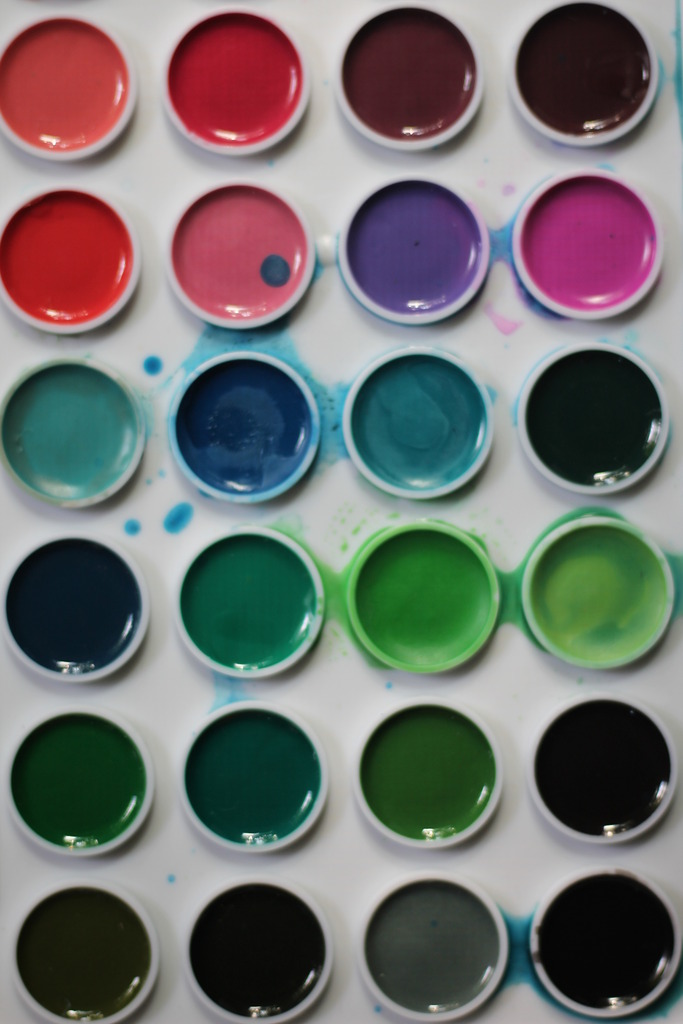 Ways To Use this Course:
Invite the kids' friends over and have an "Art Week." Choose one of the artists and create art all week with your friends!
Use as a unit study. Check out books from the library, go online and watch videos and fully immerse yourself into the life of the great artist. When you're creating art like him, you'll have such a personal experience!
Use in your homeschool for a month or more of art classes.
Create a wonderful one-on-one time with your art-loving child and create art together—make it a special date!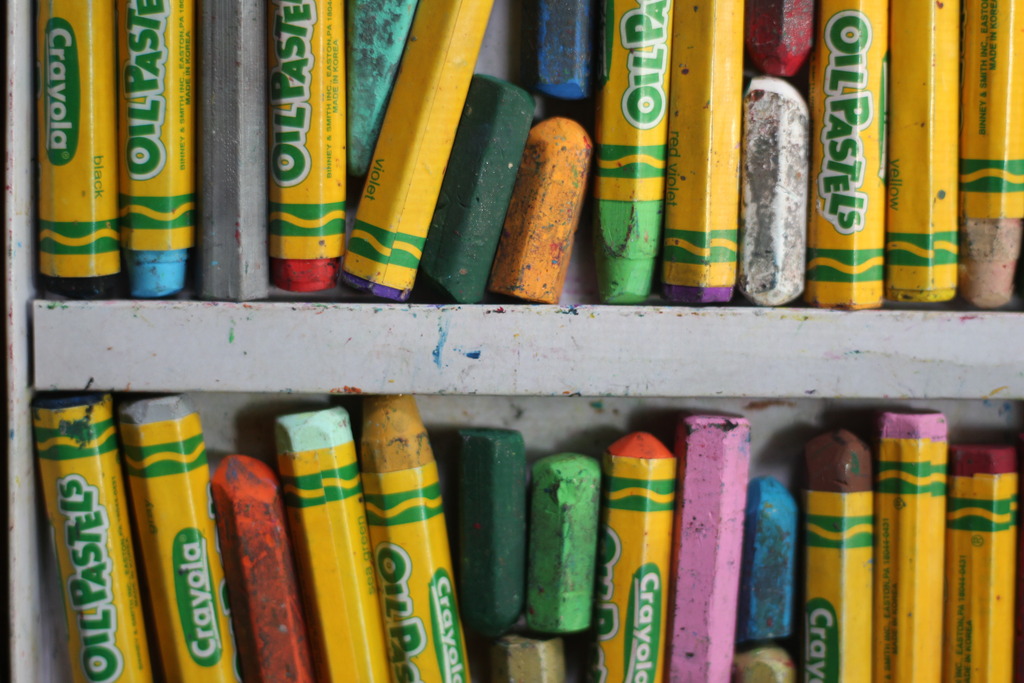 Who is this Course for?
Art should be enjoyed at all ages, but because this course goes pretty in-depth about the lives of artists and their specific techniques, it's probably geared more towards older kids. My suggestion would be ages 7-12. We will be using supplies at times that won't be suitable for little, tiny hands. If you have younger kids, you can always get them their own box of art supplies and they can create with their own supplies near you. Having both boys and girls myself, I try to be sensitive to not making our art projects too girlie. I was conscious of this when creating this course and it is definitely suitable for boys and girls alike. There is one project where we will be creating jewelry, but this would be a great gift for Mama or your son could make a more "masculine" version of the project.
What will I get with this course?
When you sign up to take this course, you'll be receiving lifetime access to all the video content—over 7 hours. You'll get a Student Notebook with information about each artist, spaces to take notes, book lists, art supply lists, and more. You'll receive video content on many great art projects, tips on storing kids' art, and videos on help with creating art with kids—even if it's not your strong suit!
I so hope you will join us in Studying Under the Masters for Kids! It was a blast to create and I can't wait to see what your children come up with! See you in class
*******
The early registration price for Studying Under The Masters For KIDS is $38, will have 7+ hours of content, all videos will be pre-recorded for your convenience and has lifetime* access.
The course will begin on September 19, 2016.
If you are new to our creative network here are easy steps to get you started…
1. Register at jeanneoliver.ning.com (this is free).
2. Once your account is active you are able to take advantage of our free courses, series and even pay for courses.
3. Go to jeanneoliver.ning.com and along the top header click on "COURSES" and you will be able to view all three pages of online courses and free series.
4. To purchase a course please choose your course, click on the +join in the upper right hand corner, pay and you will be INSTANTLY in the classroom.
5. All videos can be found along the right hand side of the page under "COURSE CONTENT".
*as long as we manage the jeanneoliver.ning.com creative network