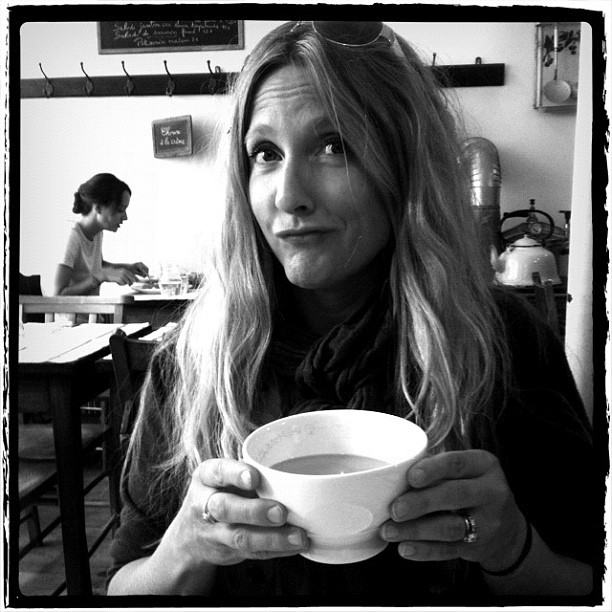 I wanted to give you all a few quick updates about where you can find us lately.
We are so excited that you can now get iphone skins, covers, wrapped canvases of my art etc. at Society 6!
I hope you pop on over and see the really fun and beautiful new items we get to offer you.
We are also featured this month in the Fall 2012 issue of Folk Magazine!
Two articles in fact!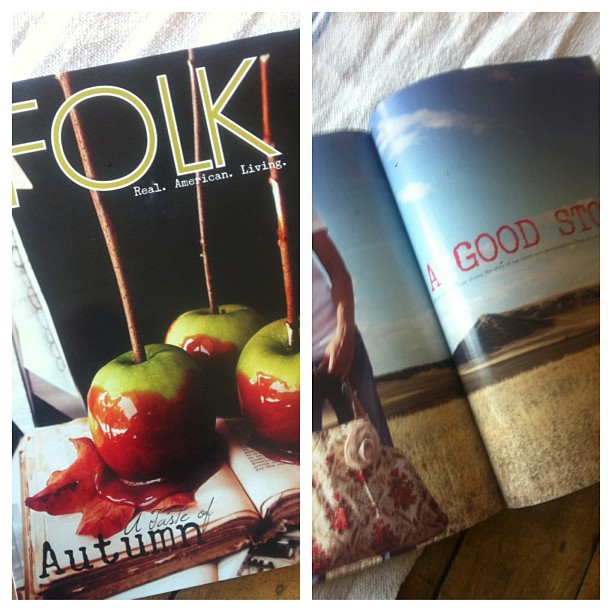 They did such a gorgeous job and we are always honored to work with Folk.
You can find the magazine at Barnes and Noble.
We have also just cleaned up the shop so it is easier to tell what is in stock!
We have lots of beautiful vintage pieces, jewelry and bags in stock and ready to ship.
We are also soooo excited that there are only 30 more days until Creatively Made Home begins!!!!
I have been so busy editing all the videos from all the hosts and guests of the course!
If you have ever wanted to learn about raising chickens, choosing paint colors, embroidering a lampshade (more beautiful than anything you have seen at Anthro), making the best chocolate chip cookies, making sweet gifts for family and friends……this is just a touch of what you will find in the course!
This course is about loving your home, loving your family and having fun while you are doing it.
It is about embracing what comes naturally to YOU!
It is about letting go of the perfection and embracing hospitality.
I am all smiles just typing this because everyone that is signed up is in for such an amazing five week course.
You can learn more about the course HERE.
You can also find FAQ HERE.
Starting next week I will have sneak peeks into the course!
Ok, now onto the regularly scheduled post……
I finally feel back to normal.
For the first week back I was heading up to bed at 8.
I don't mean headed up to bed at 8 and then reading.
I mean dragging myself up the stairs, barely making it to my bed and collapsing like a drunk college student.
It wasn't pretty.
Not only did I need to readjust to normal life but we also started school last week.
It was exactly what I needed to snap myself back to reality.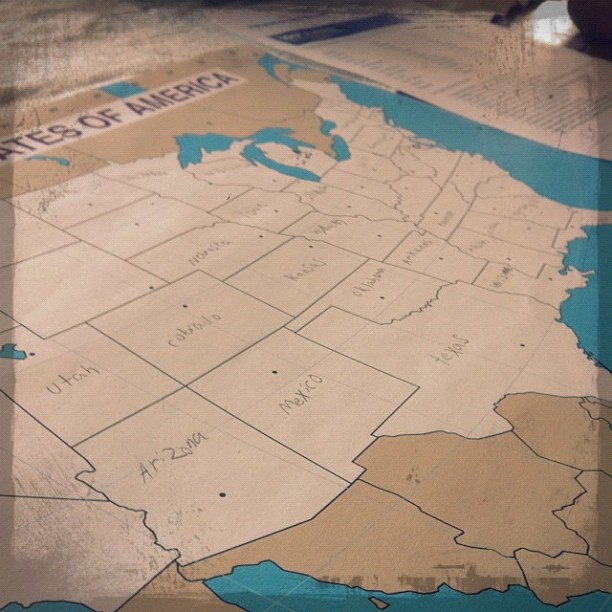 I love homeschooling my children so I had the motivation to start our year.
We also had our annual outdoor movie night.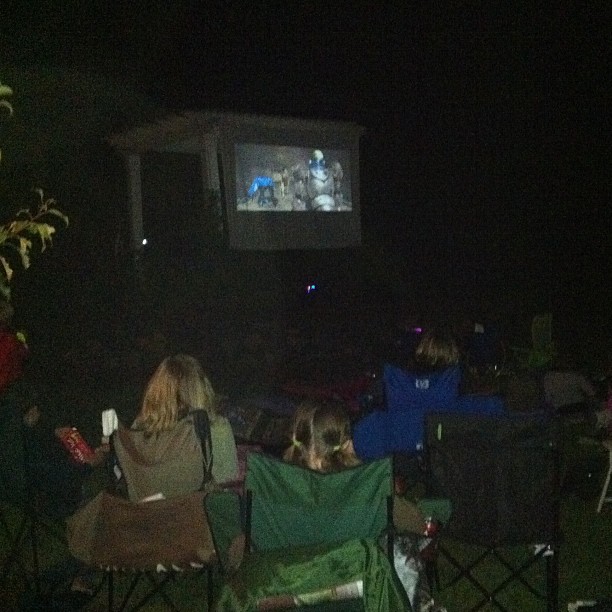 This was our 6th year and the kids chose Megamind.
We had a little less than 100 people cuddled up in our backyard.
I think everyone that comes loves it just as much as we do.
Benjamin turned 6 on Sunday and we spent the day celebrating him and his beautiful life.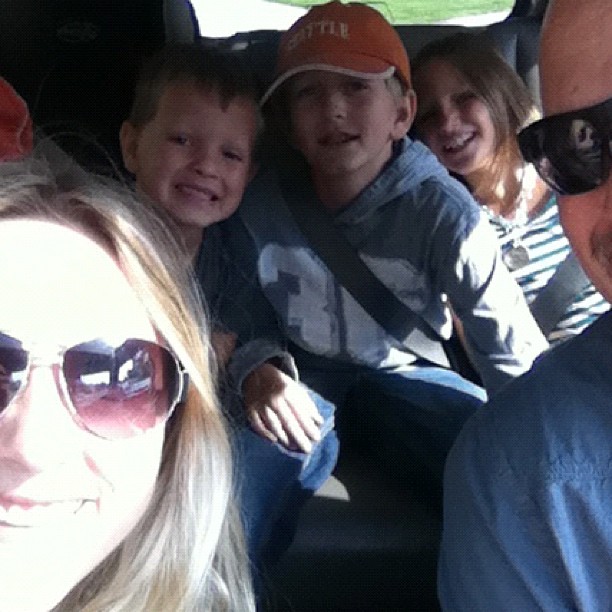 He started the day with 15 envelopes and each envelope held a special note telling him what we were doing next.
You can't open the next envelope until you are done with the previous activity.
It makes it a pretty sweet day for everyone!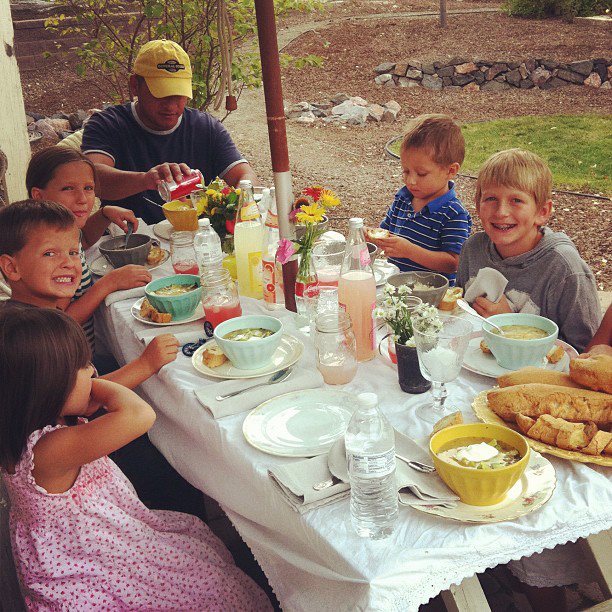 The weather is getting cooler and I am loving the fireplace going, something hot in my hands and boots on my feet.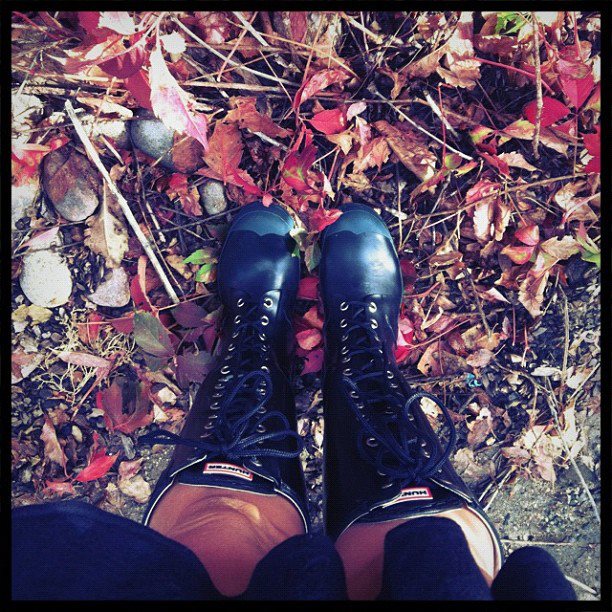 It makes it even easier to curl up with a good book and this is what I am reading right now and LOVING!
I also just bought this for the kids and can't wait to read it together.
We also have an amazing Van Gogh exhibit coming to Denver next month so we are all Van Gogh all of the time right now:-)
I will show you guys the kid's paintings they will be working on next week.
We also just received a copy of the August/September issue of Thriving Family that our children modeled for.
They had such a fun time dressing up and hamming it up for the cameras.  I don't know where they get it:-)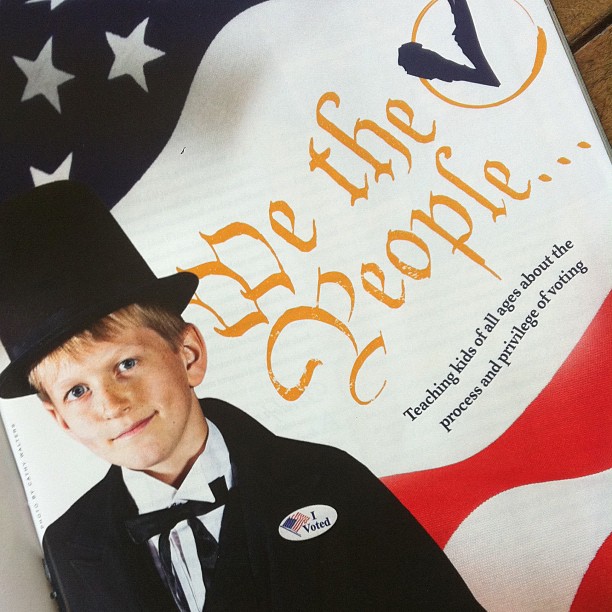 I am sure that there is more I could ramble about but I will sign off for now.
I hope you have an amazing weekend.
I am crossing my fingers that the weather cooperates so we can go apple picking.
What are your weekend plans?