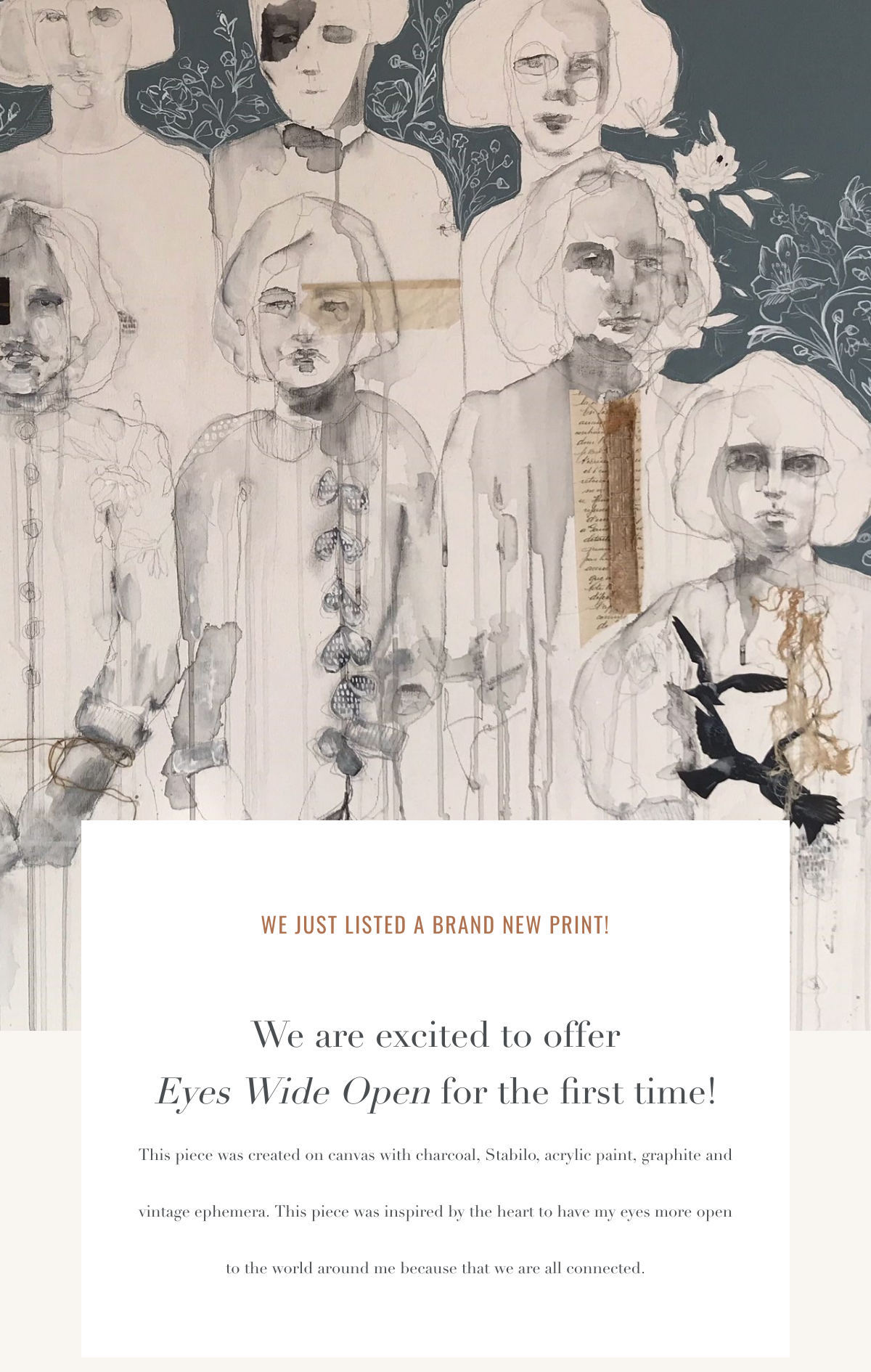 I am so excited to offer Eyes Wide Open as a print.
This piece means so much to me and was created during a time when I desperately wanted to have my heart and mind open to the world around me, not to turn from things I don't understand and to see so deeply that we are all connected.
This piece was originally created on canvas with acrylic paint, charcoal, ink, graphite, stabilo and vintage ephemera.
You can purchase HERE.
I can't wait to wrap this up for you!