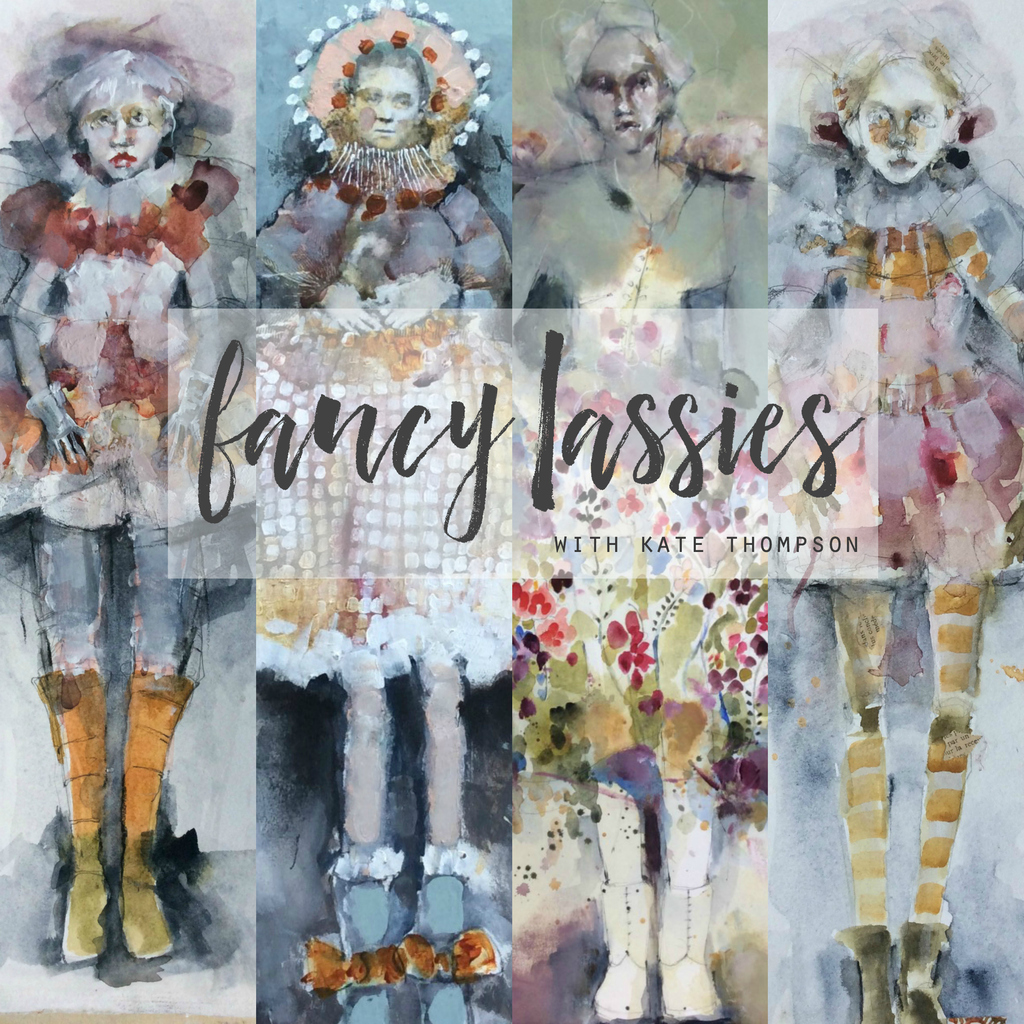 ***Monday morning Kate Thompson's brand new online course Fancy Lassies will begin***
Kate Thompson is back on our creative network! We are so fortunate to gather some of the most incredible artists around and we are honored to have Kate back and this time teaching how to make her whimsical girls!
Kate is one of the most extraordinary artists that I know and I have no doubt that you will leave this course with so many new ideas that you can incorporate into your own art!
Come and take a sneak peek into Kate's new course…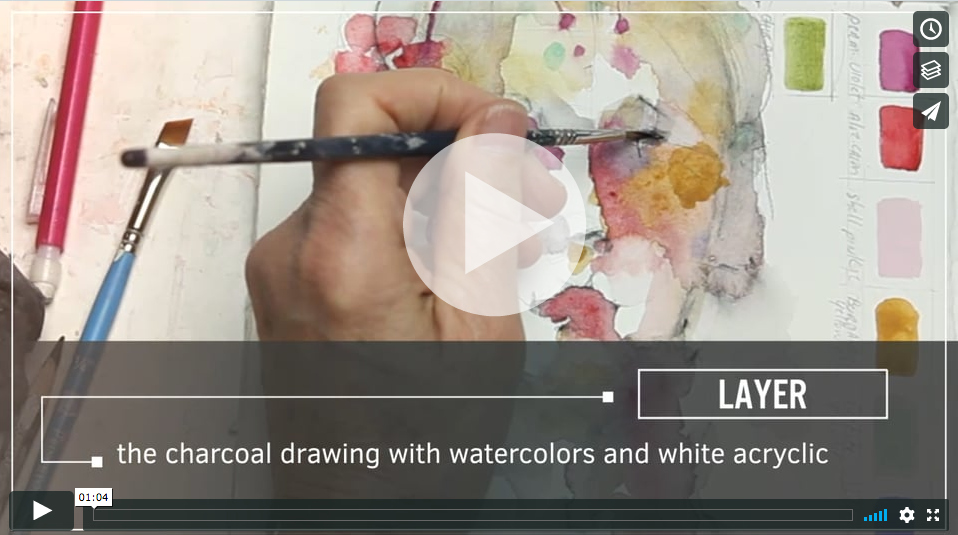 Fancy Lassies with Kate Thompson |
In this class, we will be creating fanciful girls using watercolors, pastels, and acrylics. These girls are created in a somewhat whimsical way but with some understanding of a more realistic approach. There will be exercises in creating a more realistic portrait which we will then use and abstract to something more fanciful.
I will show you how to make little watercolor paper books where we will explore techniques, prints and color ways. This will be a wonderful record to rely on as we work on more finished pieces.
I will then guide you as you start working on your own girls. I do have templates to download for you to practice the painting techniques. I then demonstrate how to draw the girls that we will then transform into fanciful creatures with very different personalities.
I demonstrate how to draw a portrait using charcoal. I then layer the charcoal drawing with watercolors and white acrylic paint. We will then paint watercolor and acrylic roses to garnish her face.
Supplies:
Watercolor paper, watercolors, paintbrushes, acrylic paints, milk paint, matte medium, gesso, charcoal, stabilo, mechanical pencil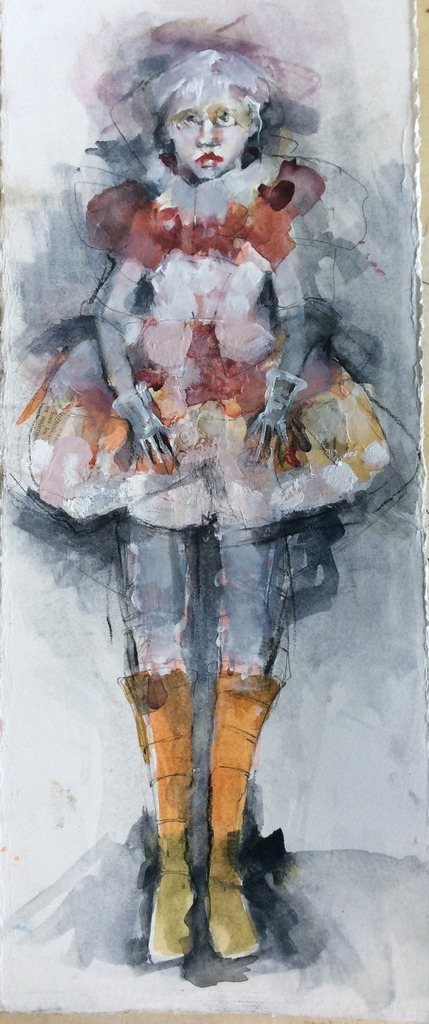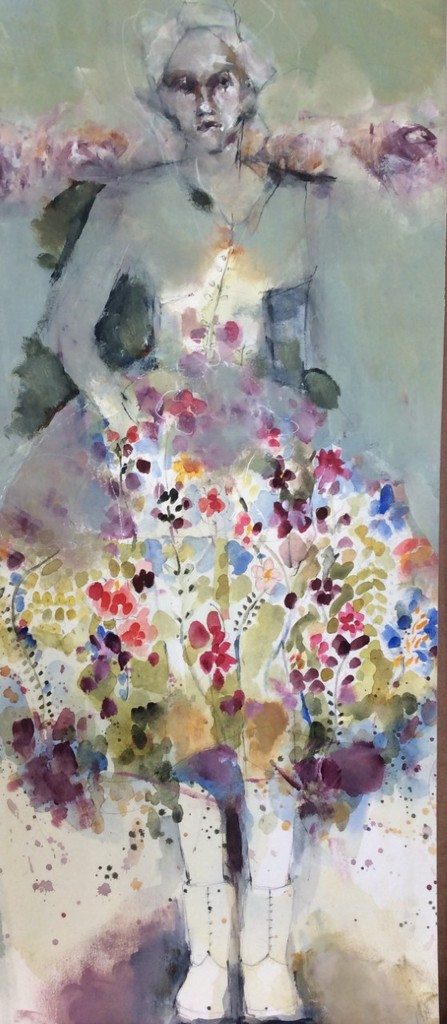 Come and watch the course trailer…
This one week course with 4 hours of content has lifetime* access and will begin on September 11, 2017. The registration price is $48 . To read more or to register click HERE.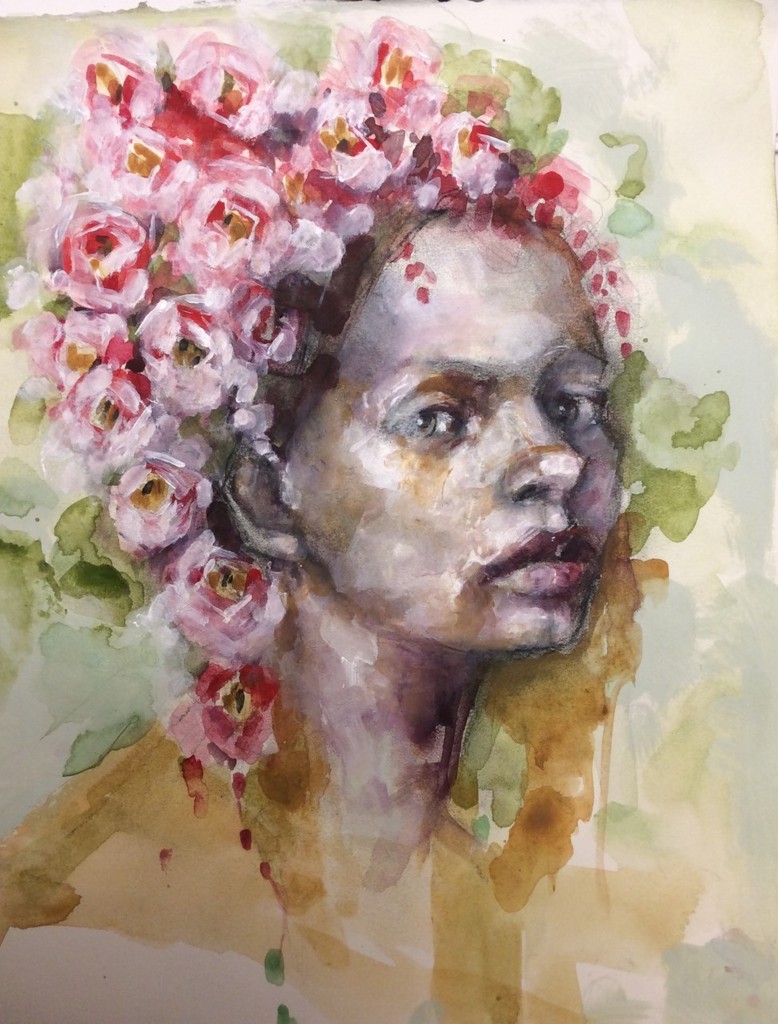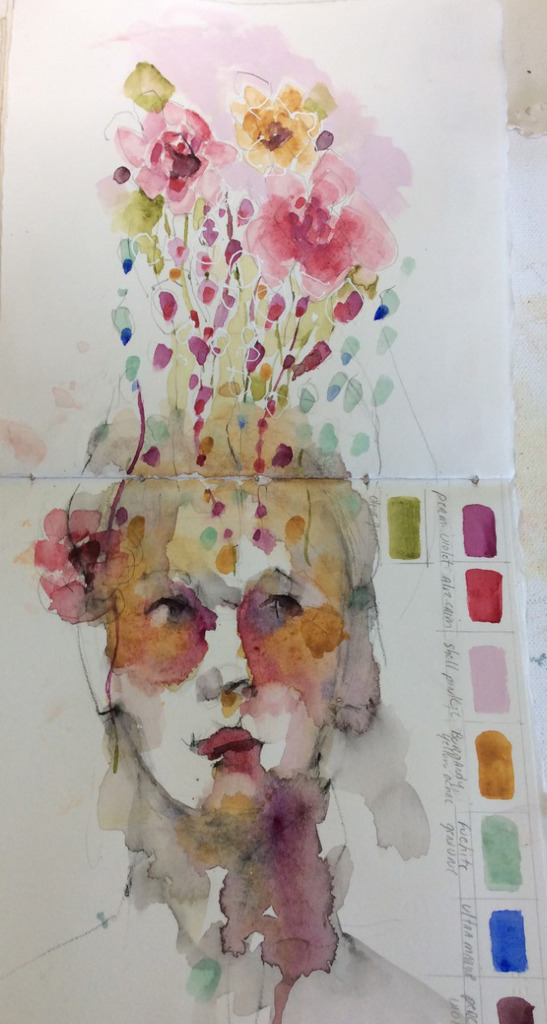 If you have any questions about the course please email us at contact@jeanneoliverdesigns.com.
See you in class!
***
If you are new to our creative network here are easy steps to get you started…
1. Register at jeanneoliver.ning.com (this is free).
2. Once your account is active you are able to take advantage of our free courses, series and even pay for courses.
3. Go to jeanneoliver.ning.com and along the top header click on "COURSES" and you will be able to view all three pages of online courses and free series.
4. To purchase a course please choose your course, click on the +join in the upper right hand corner, pay and you will be INSTANTLY in the classroom.
5. All videos can be found along the right hand side of the page under "COURSE CONTENT".
6. All of our courses are pre-recorded so you can watch at your convenience. The best part is that you have lifetime* access on all new purchases! Pretty awesome if you ask me.
*As long as we manage the creative network