First of all THANK YOU so much for all of the sweet comments and emails about my leg.
It is has really come a long ways these past 10 days!
Crazy, crazy accident but so thankful that the Dr was able to get the infection under control.
I also think the Lord had a little bit to do with it too:-)
Week three of our e-course is underway and I am packing up to head to California.
I am getting all the kits ready for the art event I am teaching at.
Don't worry…I will keep my leg elevated and comfy as much as possible.
(I am actually under Dr's orders on that one)
I also turn 40 this weekend.
I have been so busy and bloated from antibiotics that I have barely given it a thought.
I received quite a few emails this week about my outfit from the last post.
I thought I would just answer everyone all at once right here.
Here are the details.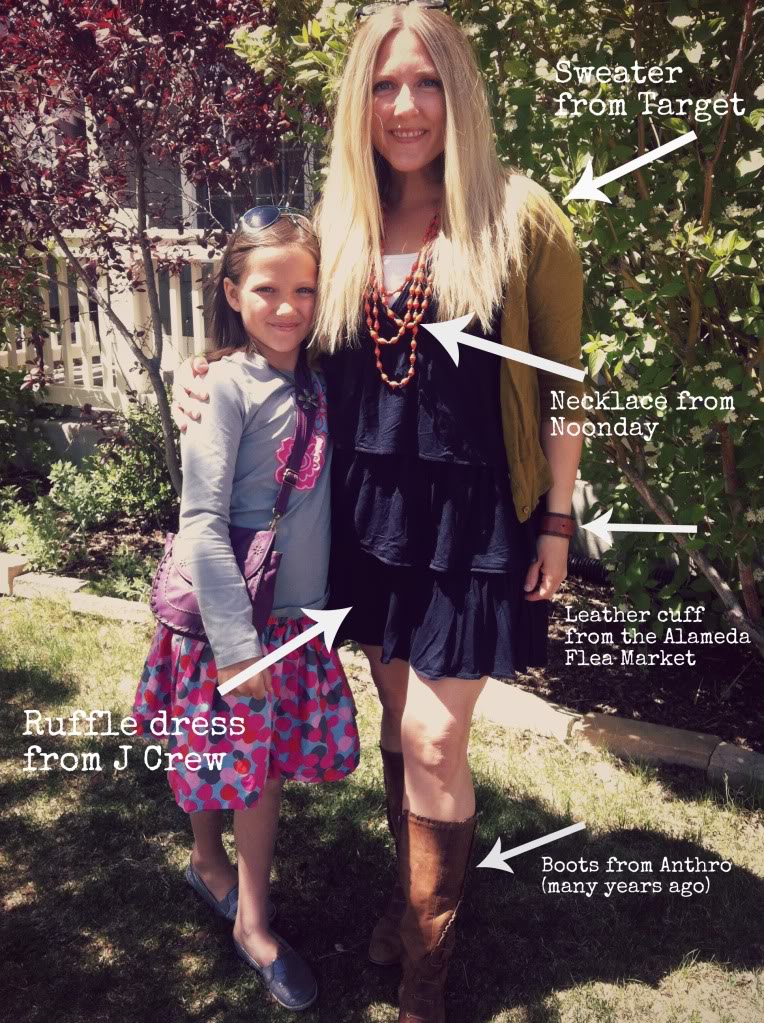 Boots are from Anthropologie
Dress is from J Crew
Cuff is from the Alameda Flea Market
Sweater is from Target
Necklace is from Noonday
***************
You guys are really nice with all your comments because I didn't shower, my boots were hiding the horror that was my leg (and cankles) and I was in soooo much pain!
If you want to follow my photos when I am in California you can follow me on Twitter or my Facebook page.
Maybe you will just see me sitting….a lot.
Hope not.