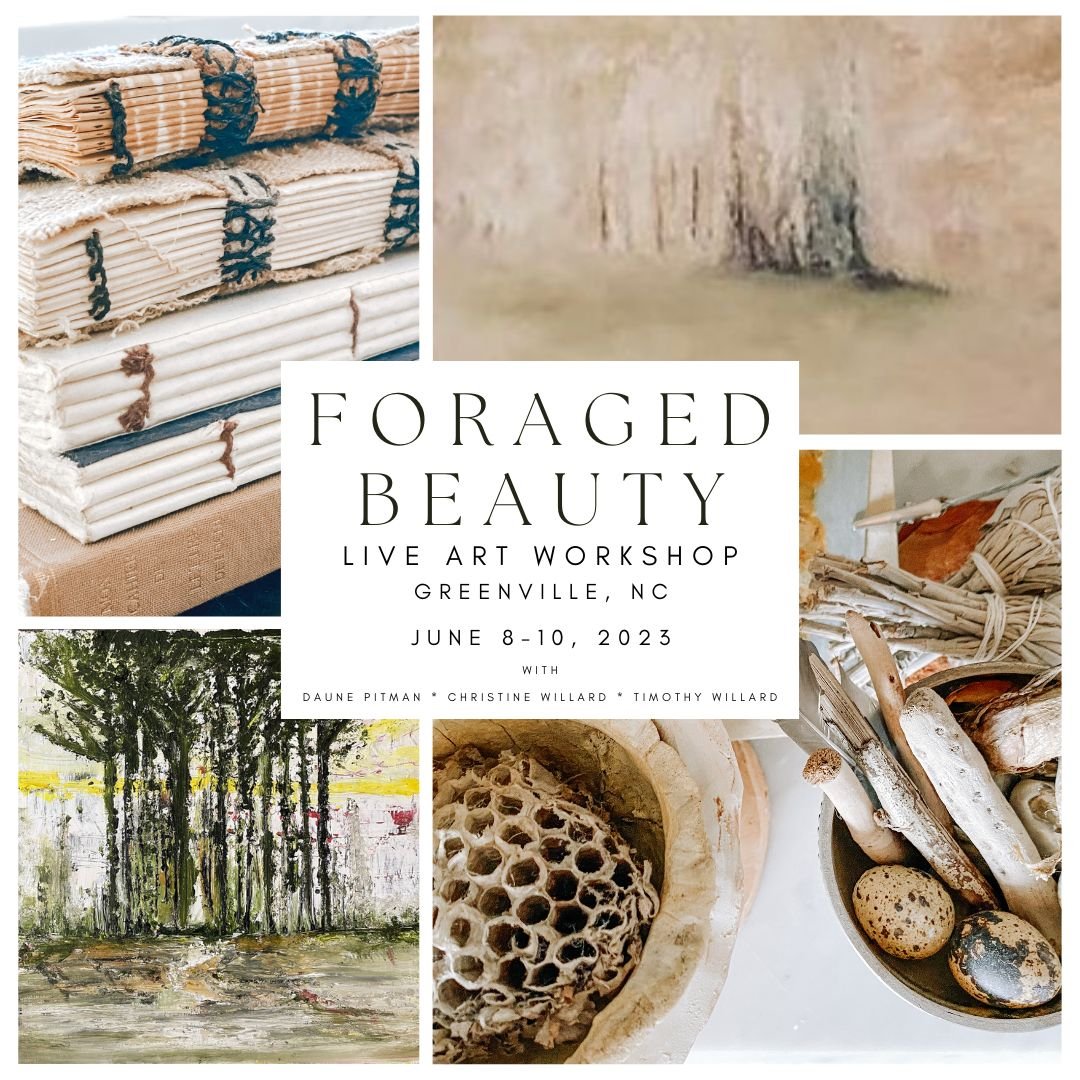 Have you wanted to live a creative life, but have not known where to start? You will be immersed in delight in this workshop whether you are an accomplished artist or a total beginner.
Join Daune Pitman, Chris Willard, and Tim Willard for a two-day art workshop where we will explore loose landscapes, mixed media collage book-making, and creative journaling. Cyanotypes, mono prints, stitching, dying, vintage papers, and foraged elements will be used to create a unique mixed media journal.
We will explore techniques in creating loose landscapes on paper and canvas; and will explore creative journaling. You will leave the workshop with your own completed loose landscapes and handmade journal, along with a new love of journaling in a new way.
We limit our workshops here at our cottage and studio….so there are only a few spots available. Join us as we gather, learn, and dream. Our hope is that you will leave inspired to step into, grow, and delight in your creativity.
Click HERE to read more or to register!