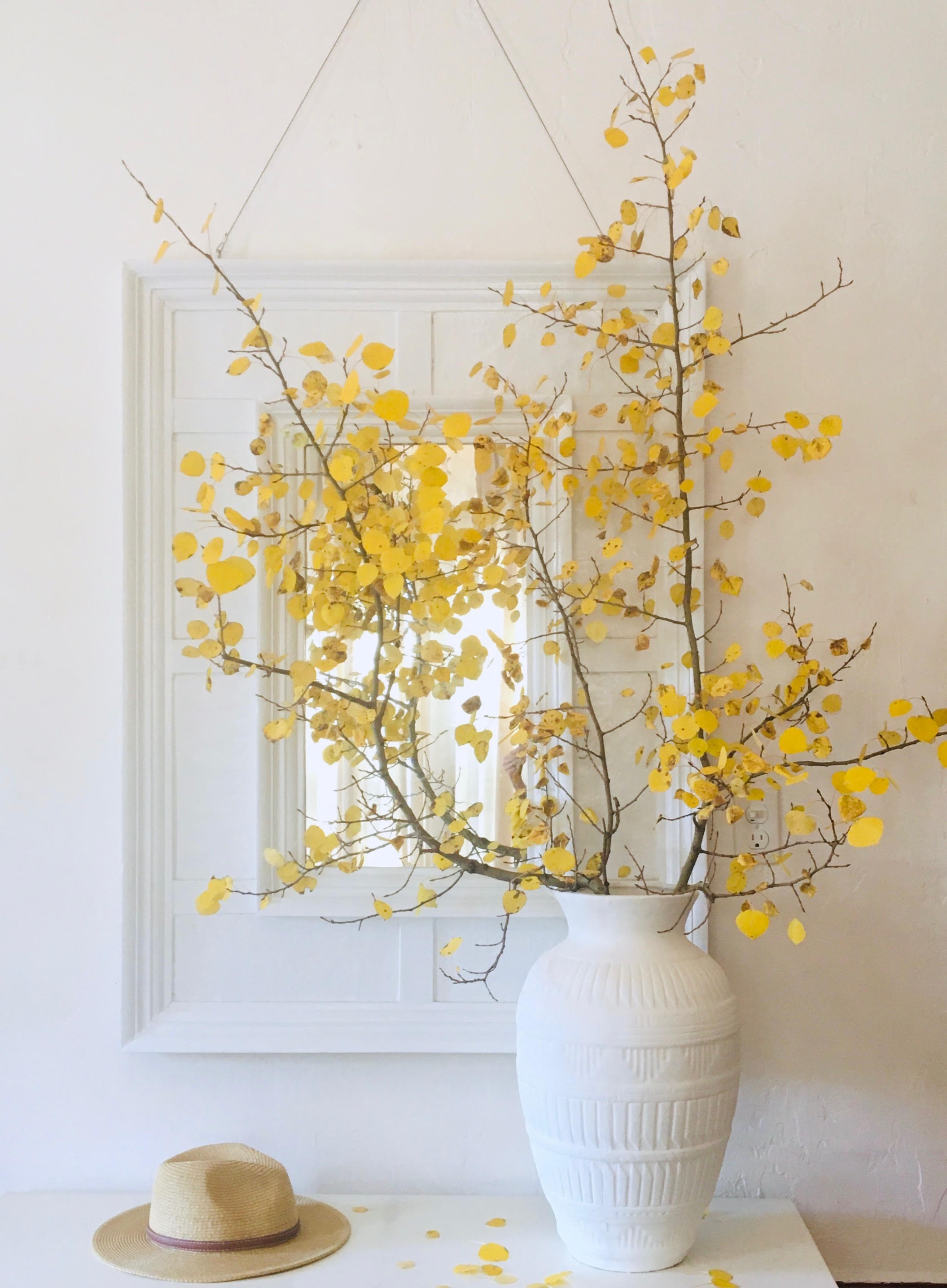 | Photo and styling by Diane Reeves |
"Golden you are, October. Golden sovereigns on your trees.  Golden guineas on your floor, golden coins of leaves that fall for us to scuffle through." Elsa Beskow
Colorado is golden and I can't get enough of it's beauty
Foraging in nature to celebrate the change of the season is part of my rhythm. It grounds me.
Some of my favorite foraging finds over the years include tumbleweeds, dried grass, sticks, rocks, leaves, pinecones, bones, moss, lichen and large branches.  I love to play with scale in my home and foraged branches are an easy way to do that.
I have a few favorite vessels that I use to display my foraged finds. Some are vintage and some are new. I tend to gravitate towards white and black pottery with interesting shapes when I want to display branches.
Here are some vases I have found for you to display your foraged finds.

Disclosure of Material Connection: Some or all of the links in this post are affiliate links.  This means if you click on the link and purchase the item, we will receive an affiliate commission and we are disclosing this in accordance with the Federal Trade Commission's 16 CFR, Part 255: Guides Concerning the Use of Endorsements and Testimonials in Advertising.  And as always, we only share the links to products that we actually use and love.