Over the next few weeks I will be sharing some of my favorite techniques for stitching faces over on the JO Creative Community page. Each Monday at 2pm MT I will share a different technique and I can not wait to see what YOU create!
Stitching faces has become one of my most favorite ways to create and relax. The best part about stitching for me is that it allows me to create without going into my studio. I can still be creative watching a movie or talking with family and I love this!
I hope you will join me over the next weeks!  Click HERE to join the group.
Part one is already up and replayed on the JO Creative Community page and you can watch it HERE. I was getting a lot of questions about supplies and wanted to make it as easy as possible for you. The best part about stitching is that you barely need any supplies and most of us will have some of the supplies on hand.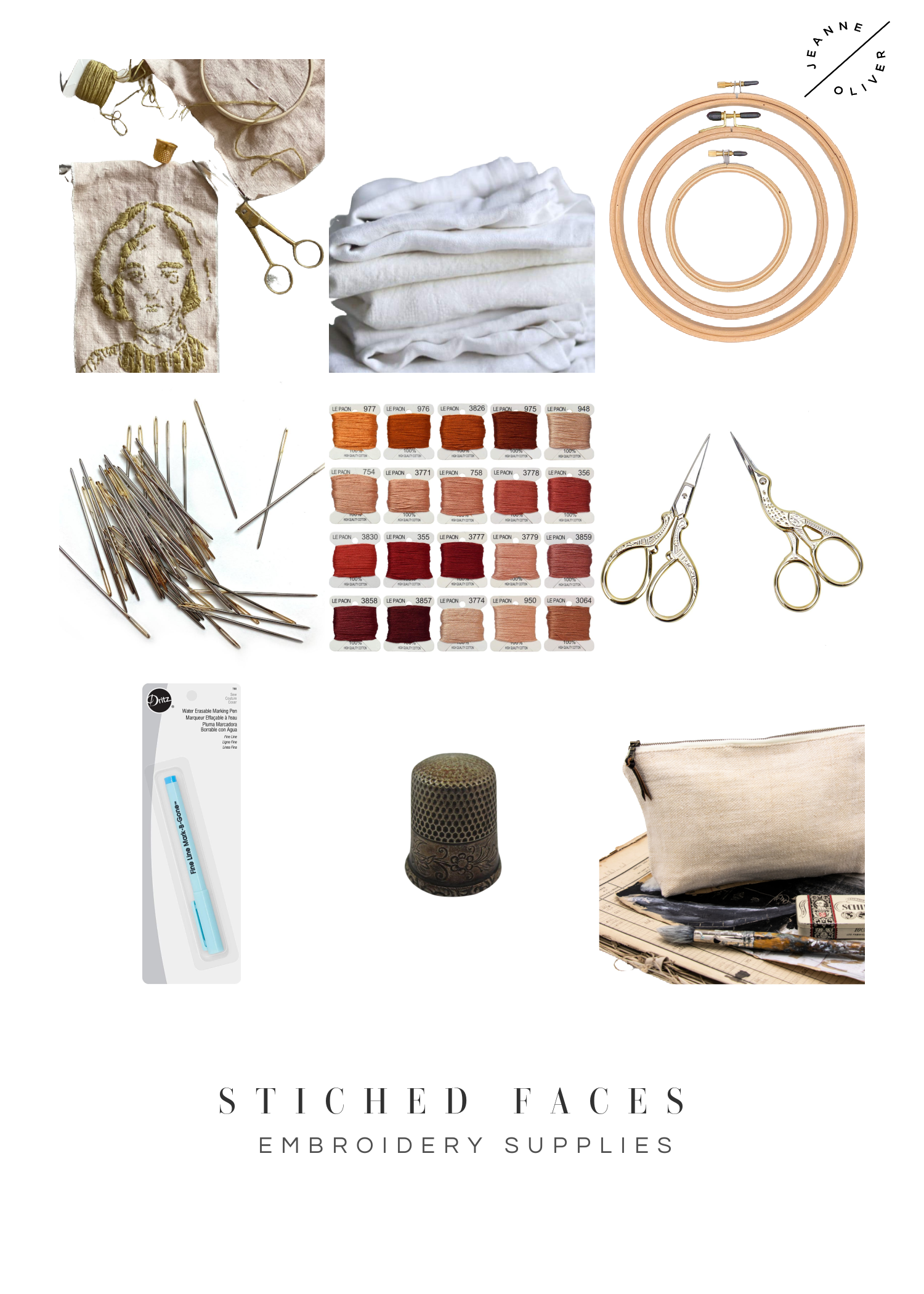 | JO Portrait Stencils | Vintage French Linen | Embroidery Hoop | Embroidery Needles | Thread | Scissors | Fabric Pen | Thimble | French Linen Bag |
I have also created an Amazon shop for supplies.
As you share your stitching please tag me on social media @jeanneoliver and use the hashtag #stichedfaces.
Whether you are brand new to stitching or an expert…come and join us and share what you are stitching!