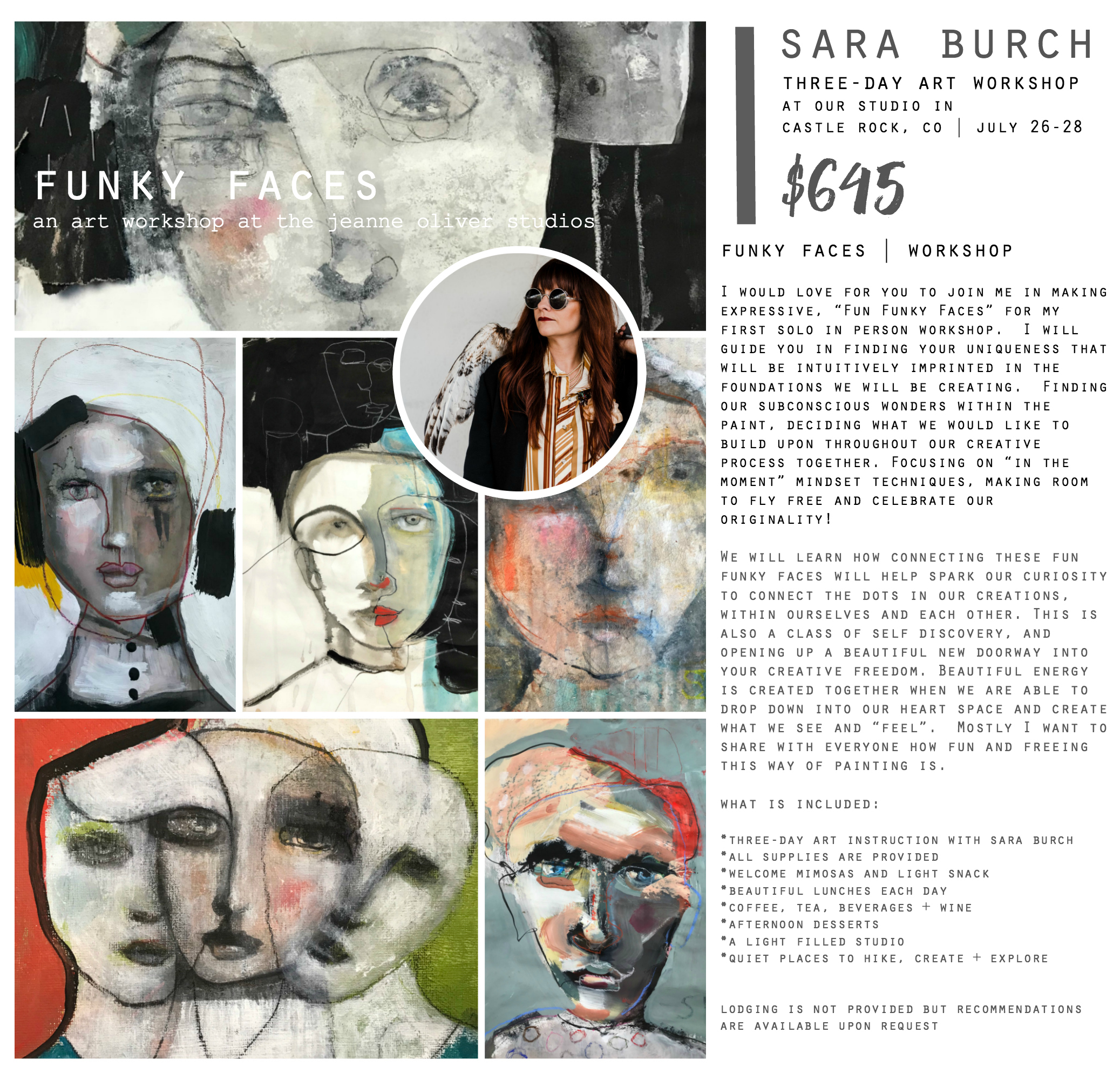 Join Sara Burch for a three-day art workshop in our studio in beautiful Castle Rock, Colorado!
Our studio is light-filled and surrounded by wooded property that lends itself to exploring, creating and relaxing.
You will have opportunities during the workshop to also make your way through some of our wooded paths and find a spot to create.
It is our heart's desire that your time on our land, home and studio brings you rest and creative freedom.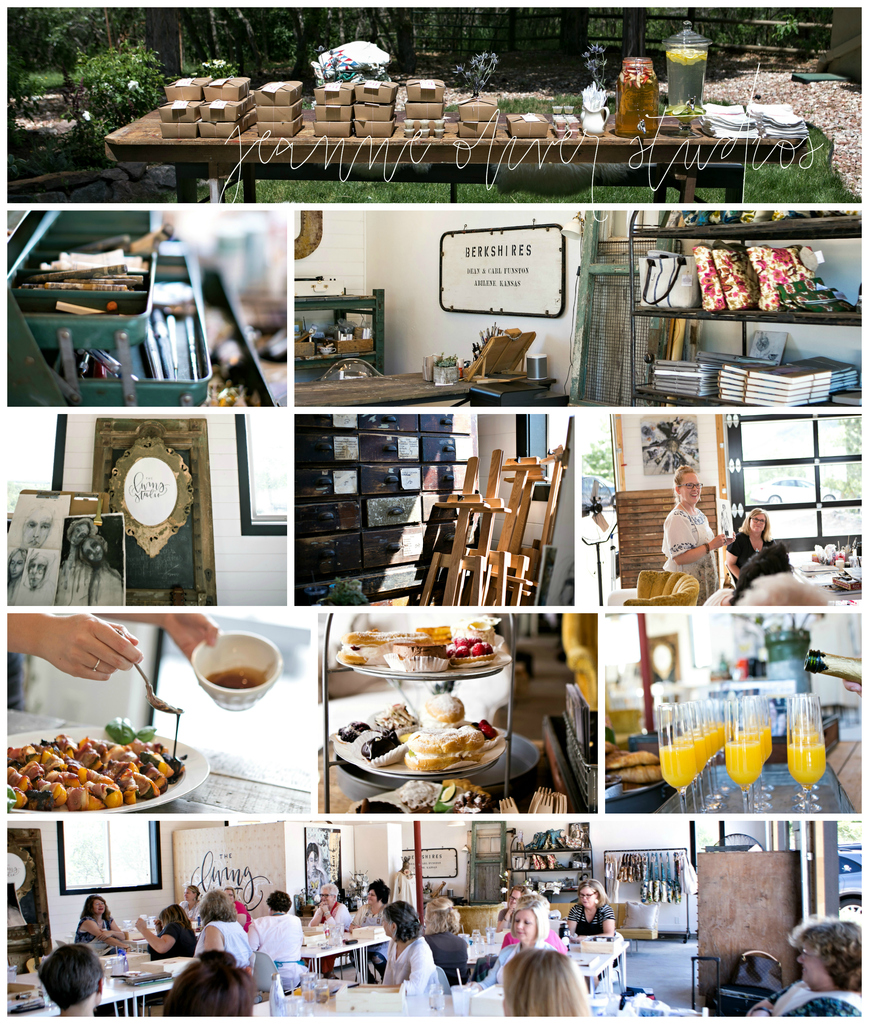 Funky Faces with Sara Burch:
I would love for you to join me in making expressive, "Fun Funky Faces" for my first solo in person workshop. I will guide you in finding your uniqueness that will be intuitively imprinted in the foundations we will be creating. Finding our subconscious wonders within the paint, deciding what we would like to build upon throughout our creative process together. Focusing on "in the moment" mindset techniques, making room to fly free and celebrate our originality!
We will learn how connecting these fun funky faces will help spark our curiosity to connect the dots in our creations, within ourselves and each other. This is also a class of self-discovery, and opening up a beautiful new doorway into your creative freedom room. Beautiful energy is created together when we are able to drop down into our heart space and create what we see and "feel". Mostly I want to share with everyone how fun and freeing this way of painting is.
We will be creating a fun, loving, sacred environment for your intuitive, expressive, one of a kind "fun funky face voice" to shine through! I could not be more excited and honored to have my very first solo in person workshop at Jeanne's beautiful, light filled studio, so very grateful!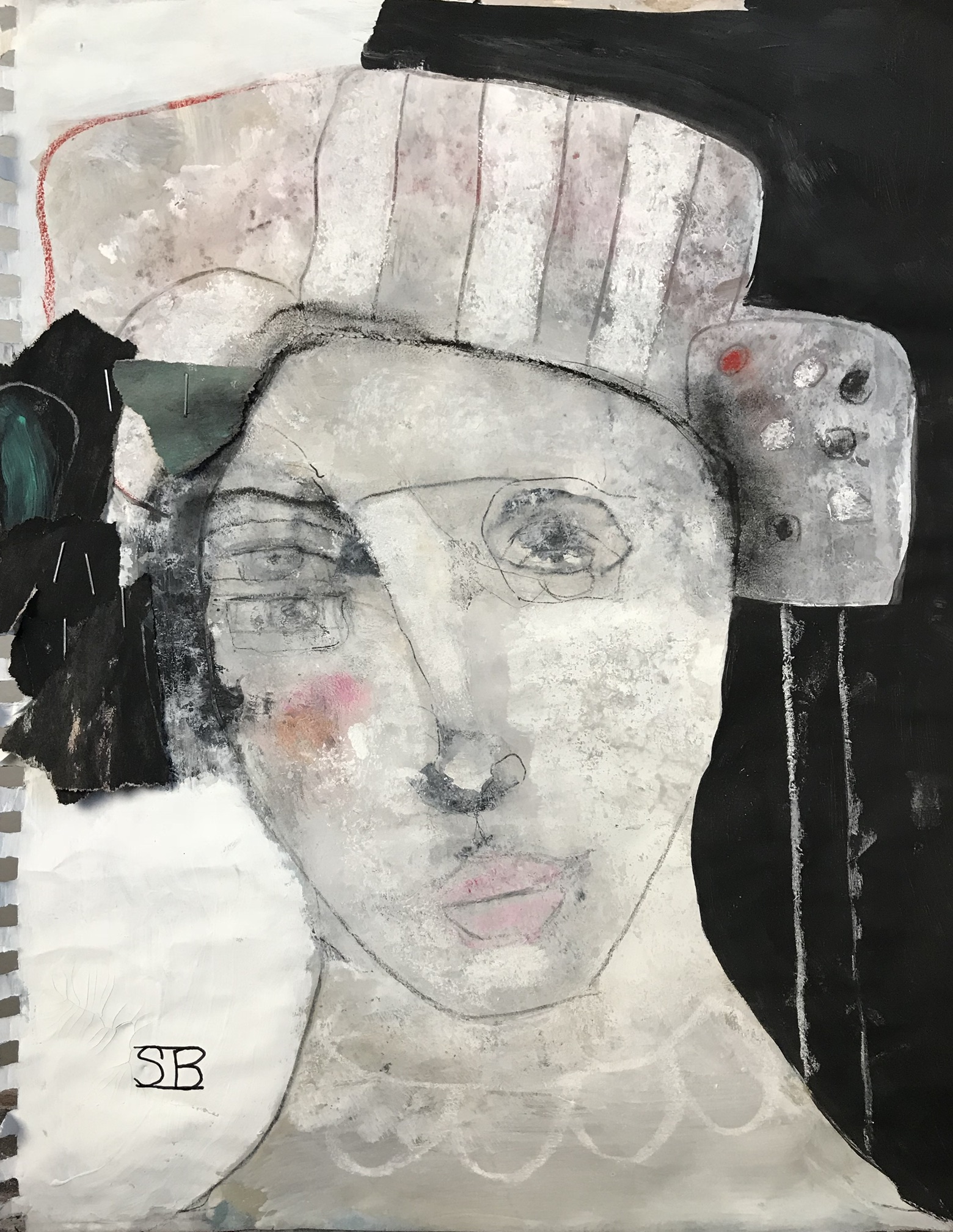 The Schedule:
Thursday, July 26th | The Studio will open at [12:30] and the workshop will begin at [1:00].  Beautiful desserts provided. Class ends [5:00]. We will go to dinner at one of our favorite restaurants for anyone interested (this is not included).
We will start off our 3-day workshop creating a loving, open, sacred space. Then we start working on getting super loose and free in our sketching of faces and paintings of backgrounds to find our fun, funky faces. Getting to know each other, walking in nature deciding if anything catches our eyes to incorporate into our final pieces. This is also something we can do at any time during our three days together.
Friday, July 27th | The Studio will open at [9:30] and the workshop will begin at [10:00]. Beautiful lunch and desserts provided. Class ends at [4:00].
On the second day I would love spending more one on one time with each of you for thoughts of how you would like to build upon your foundations we create on the first day. And continuing our creative time together.
Saturday, July 28th | The Studio will open at [9:30] and the workshop will begin at [10:00].  Beautiful lunch and desserts provided. Class will end at [4:00].
On the third day, we will work on finishing at least one work in progress although this is your creative time and I have left many workshops without finishing works until later. This is so ok!! However, once we get into the flow of things many can be created which is so fun! I also want you to know that I am so excited, and will be so honored to spend time with you and to connect with you.
What is included:
*three-day art instruction with Sara Burch
*all supplies are provided
*welcome mimosas and a light snack
*beautiful lunches each day
*coffee, tea, beverages + wine
*afternoon desserts
*a light-filled studio
*quiet places to hike, create + explore
–lodging is not provided but recommendations are available upon request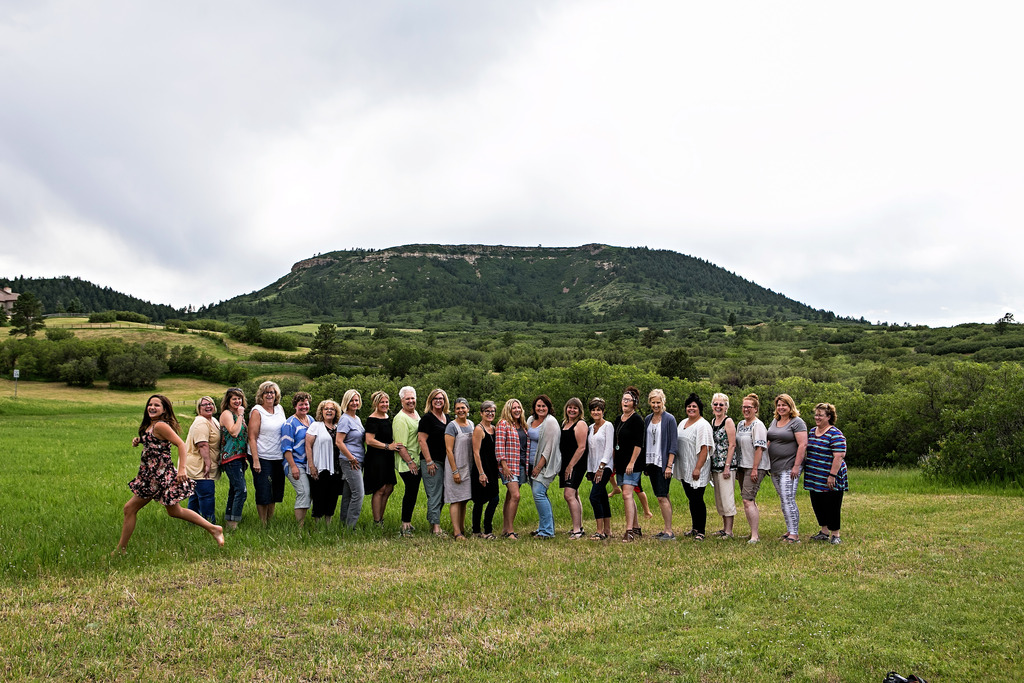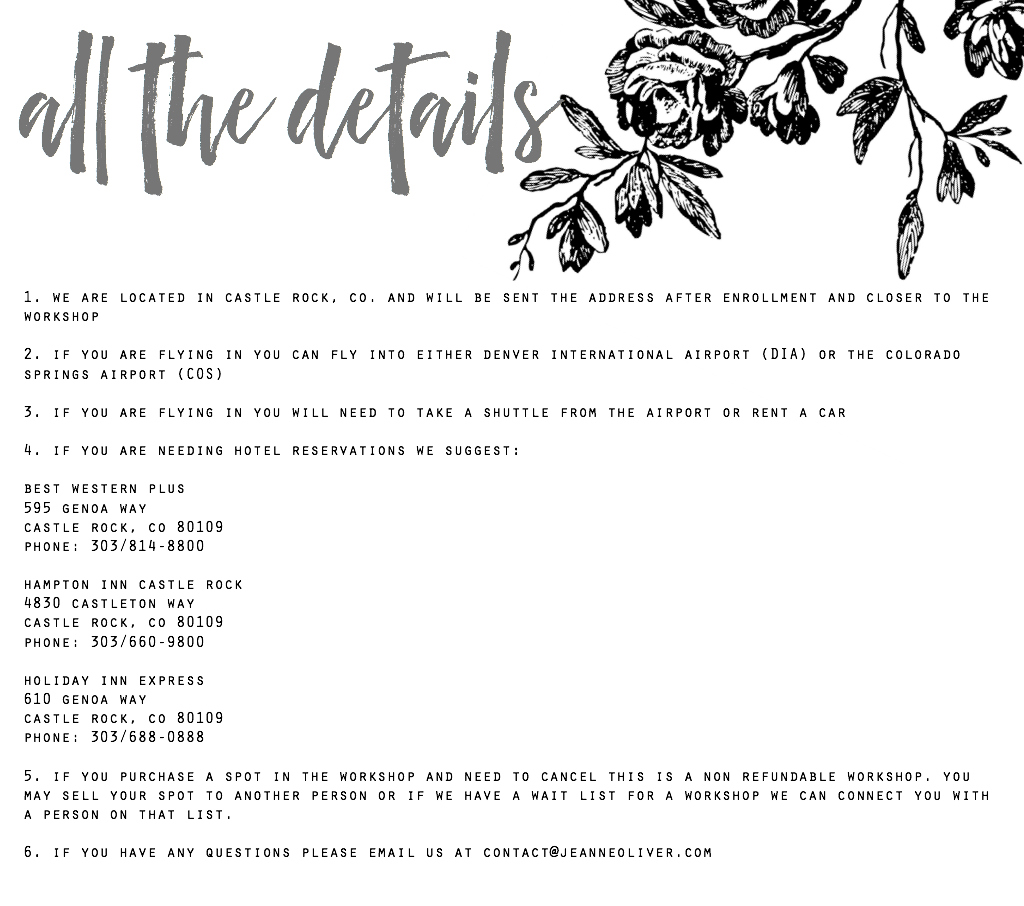 While you are in the area we will make sure to point you in the right direction to all of our favorite restaurants, hiking spots, and antique stores.
Our town has been ranked one of the best towns in America and we have to agree. I suggest you stay a few extra days to enjoy the beauty of Colorado!
Space is limited. If you have any questions please email us at contact@jeanneoliver.com.