This is the final week of my "Get the Look" series.
I have had so much fun showing you different women wearing some of my dresses and showcasing how THEY wear them.
I hope you have enjoyed it too.
I have three final women ready to show their own take on my clothing.
First up is Sara Duckett of Sadie Olive.
Sara is wearing my Elaine grey, knit dress.
This is what Sara had to say about the Elaine….
"First let me say I LOVE the dress. It's such a comfy, casual, easy dress to wear. (And I don't even wear dresses!) It's super soft, I love the cowl neck, and the color is one of my favorites. I paired it here with my favorite super lived-in jeans, and some Anthro tapestry flats I bought several years ago. Oh, and I threw on my necklace with Finn's silhouette and a beaded cuff bracelet".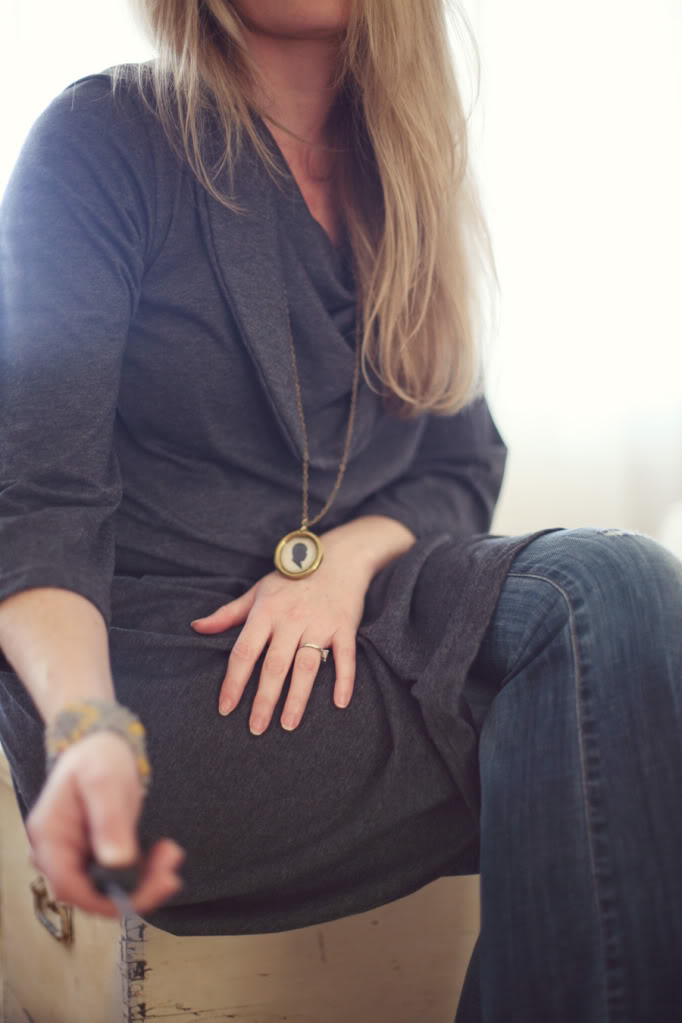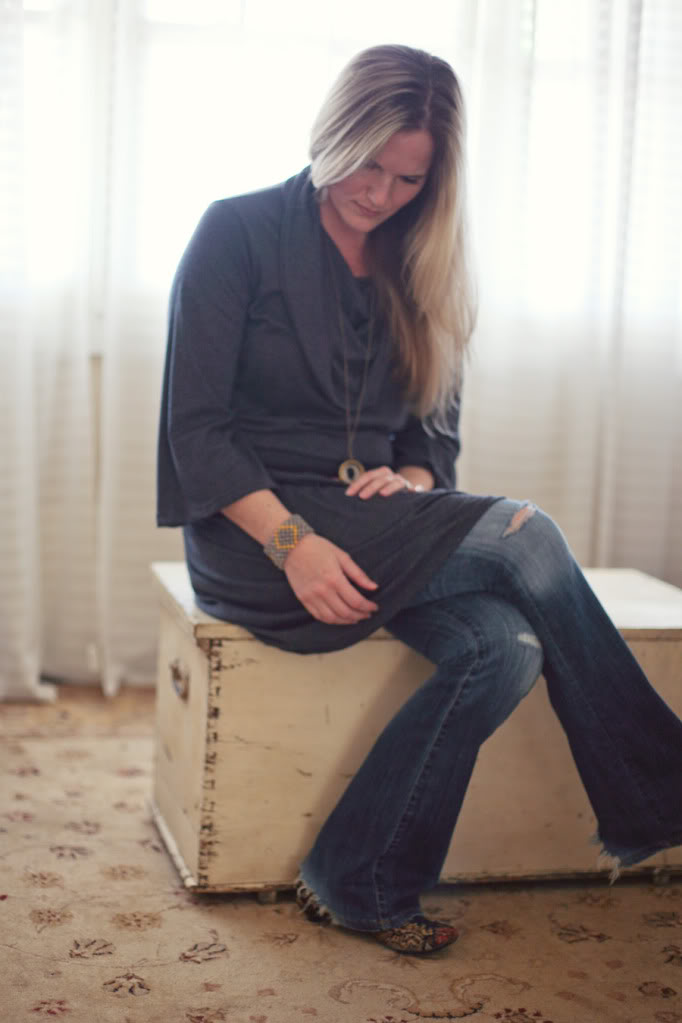 Next up is Shamanie Haneca.
Shamanie is wearing the Louise tunic.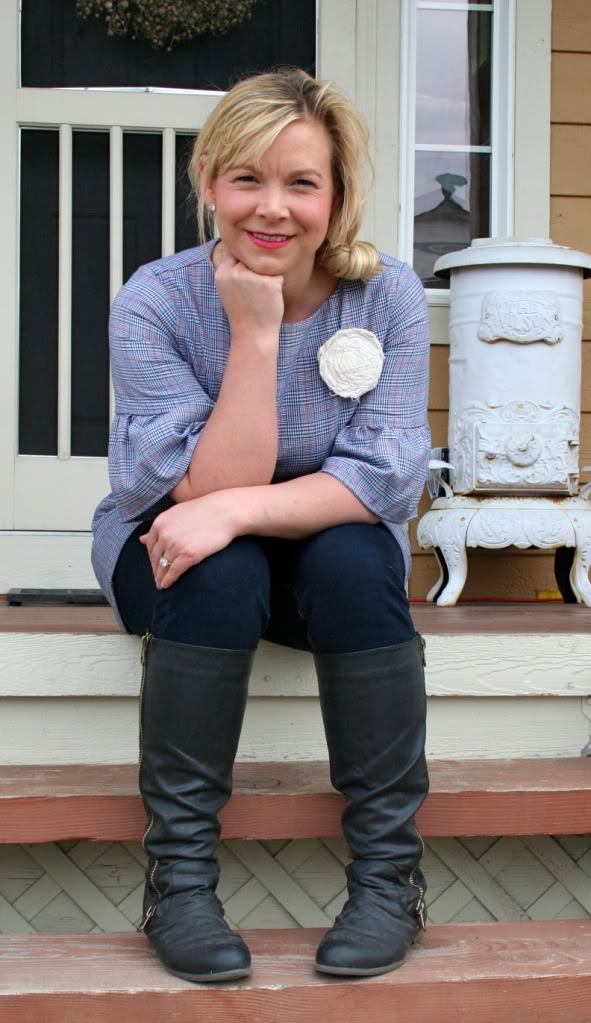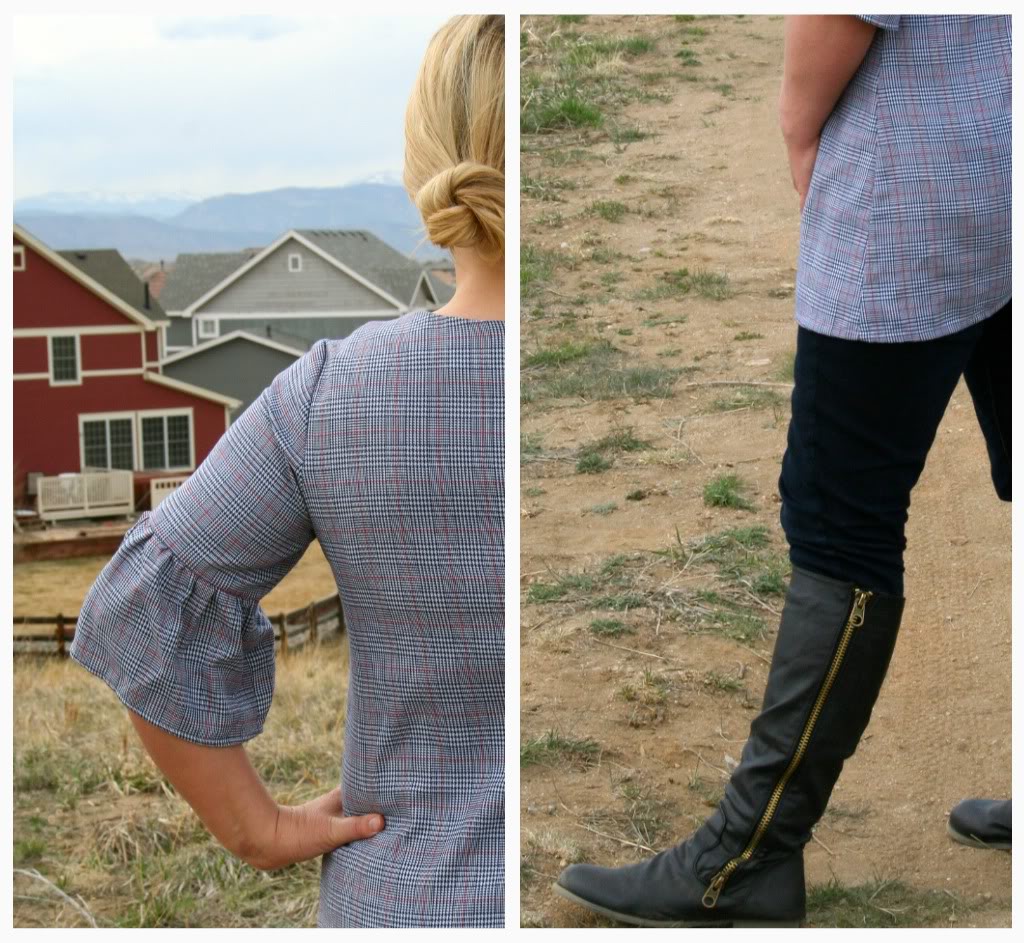 The last outfit comes from Jennifer Rizzo.
Jennifer is wearing the Louise tunic.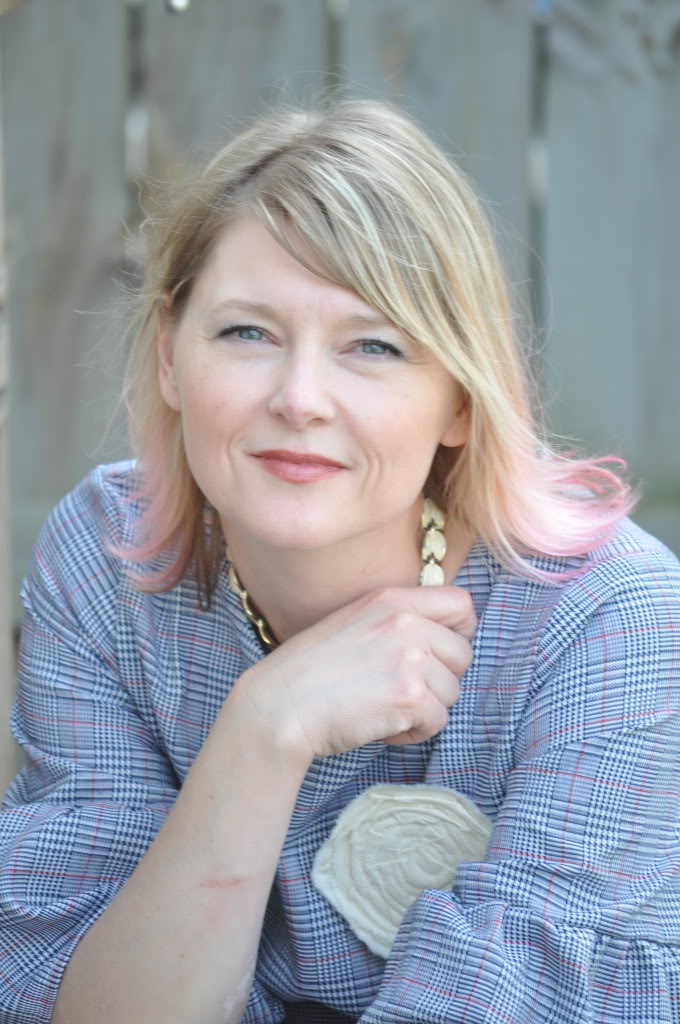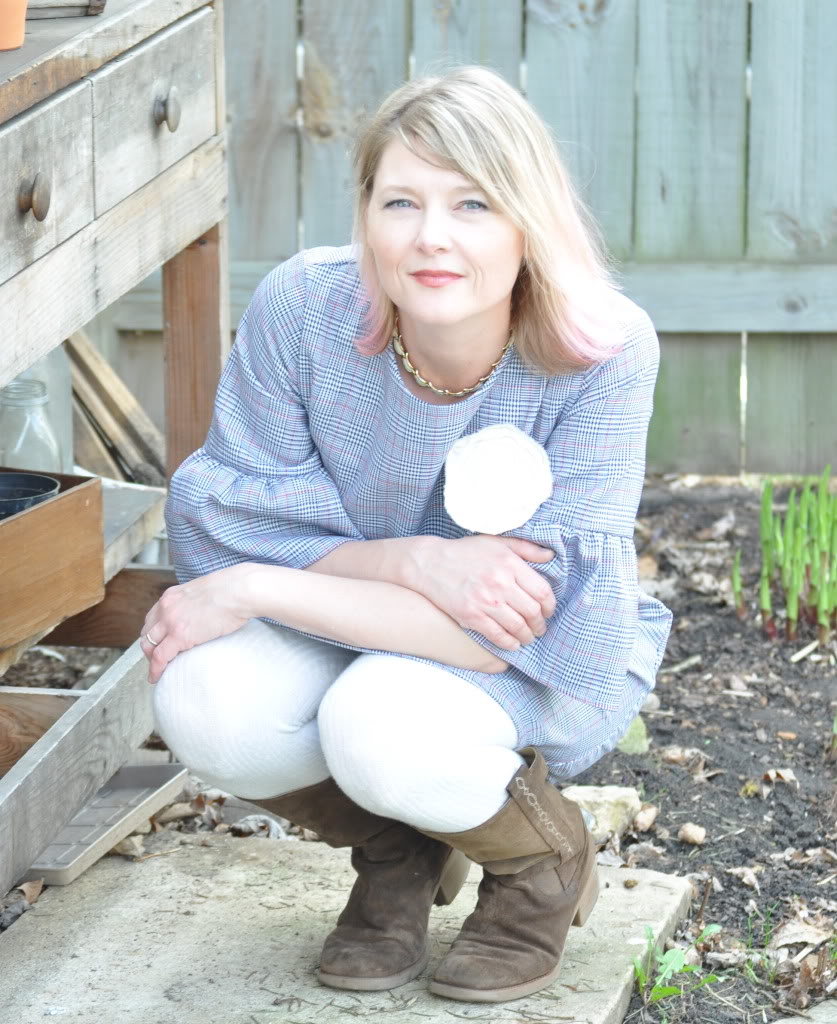 Aren't they all beautiful?
Thank you Sara, Shamanie and Jen for taking the time to show us your "look".
**********************
Twice a year I have a HUGE (I mean HUGE) flash sale!
Each day THIS week (and this week only) I will offer one item from my shop dramatically reduced.
The sale on that particular item is only valid for 24 hours and then it goes back to regular price.
I think I am as excited as my customers during this semi-annual sale!
Today is the first day of the sale.
Because this is the last day of the "Get the Look" series I thought it is only fitting to have the first item be clothing.
For the next 24 hours you can get the Elaine knit dress (regularly $89) for $64.00.
This price includes shipping.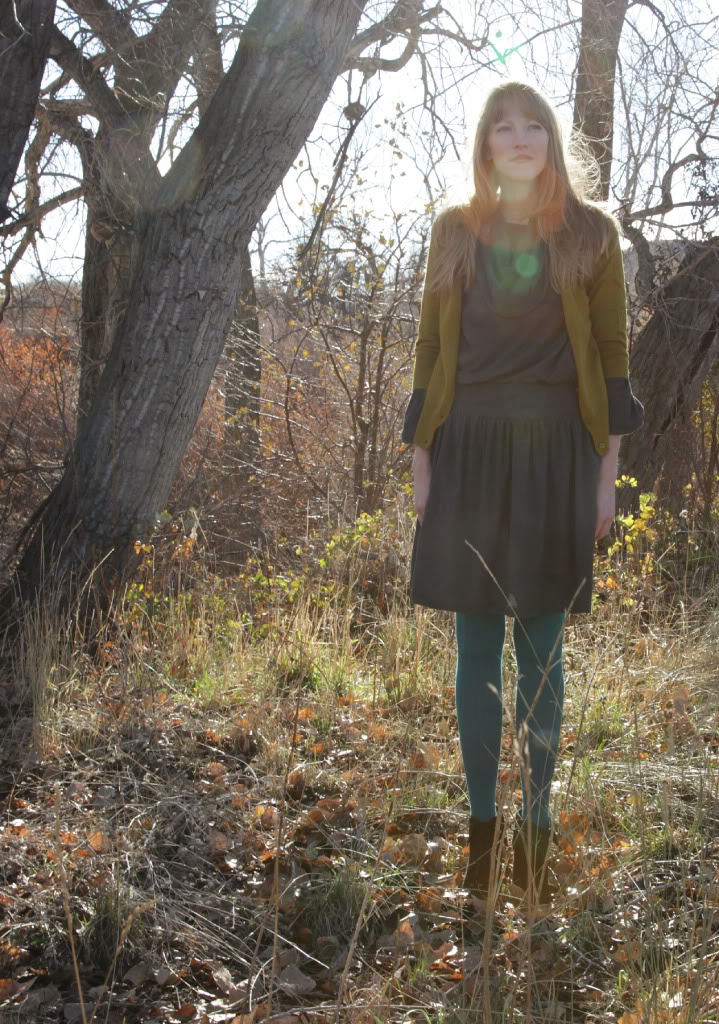 This price is only valid for the next 24 hours!  
You can find the Elaine HERE.
Come back on Tuesday for the next item to be reduced for our semi-annual flash sale!
If you are not signed up for our newsletter please take a moment to register above.
You will be the first to know each day what item is on sale this week!
(regular newsletters are about twice a month)
***************************
We also have a winner for the "Get the Look" giveaway.
Cyndi Speelman sent us photos of herself on vacation wearing clothing from Jeanne Oliver Designs.
Here is what she had to say….
"My family saved for 3 years to go visit my sister in Spain. We finally went in December. I got so many compliments on the dress and found so many different scarves to wear with it, layering it over a shirt when it was cold. I also received many compliments on the camera bag. This photo is from Parc Guell in Barcelona".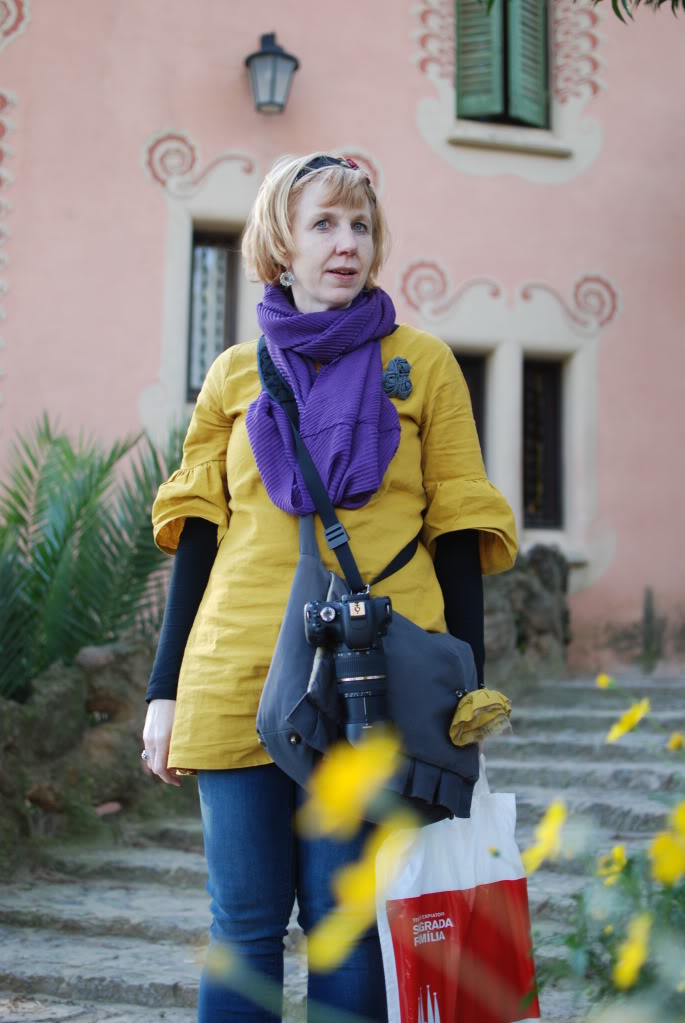 "I had to send this too-this outfit is my absolute favorite.  The Elaine knit dress is so comfy and it is easy to dress up or down".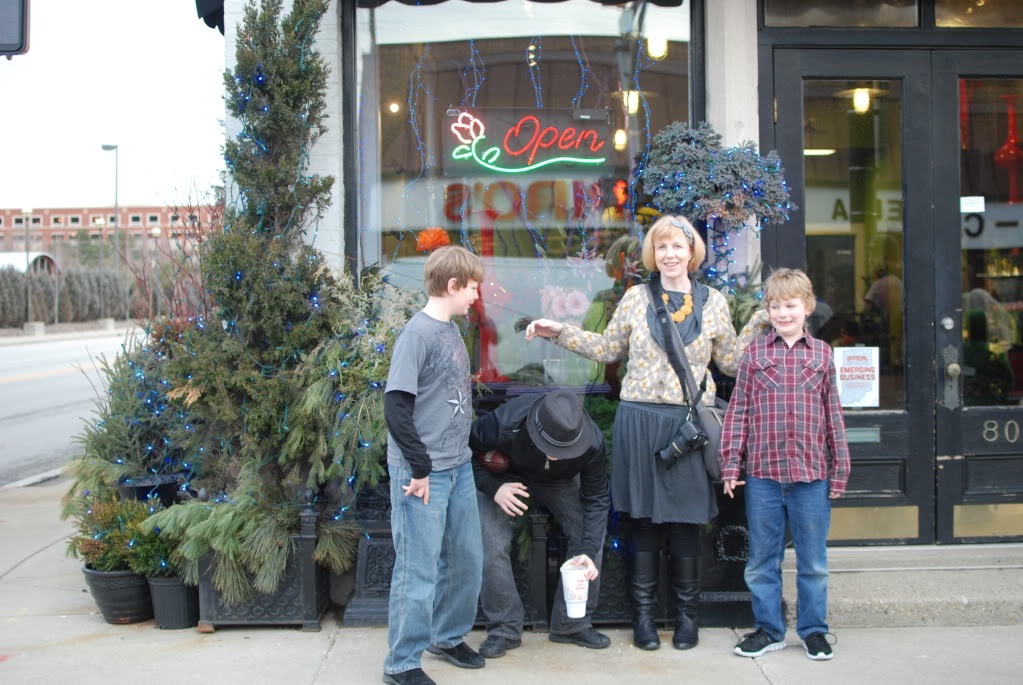 Congratulations Cydni…you are the winner of the $100 gift certificate to the shop.
Thank you to everyone that submitted their photos for the "Get the Look" series.