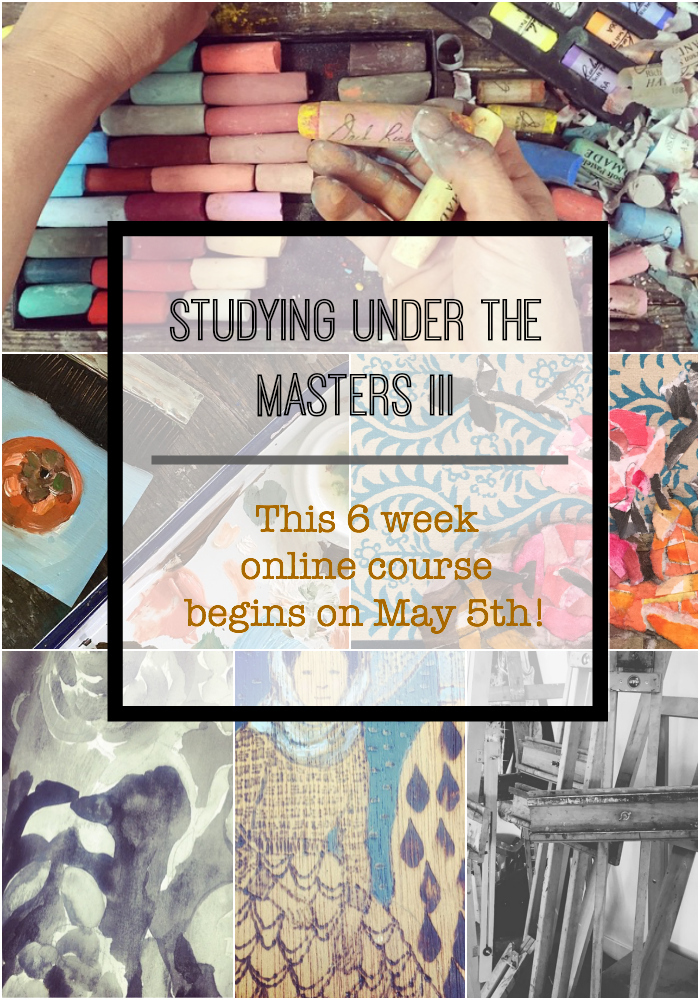 Do you want to look at art with fresh eyes?
Do you want to learn some of the mediums and techniques that have created some of the most interesting art in the world?
Do you want to learn how to find your own voice in the world of art and how to make your art stand out?
Do you want to study the history behind some of your favorite artists?
Come into the rich world of Studying Under the Masters.
This is the third and final installment of this popular online series.
Studying Under The Masters III will focus on college, abstract, illustration, still life, folk art and portraits.
On May 5th this course will begin. This six week online course will include some of your favorite artists and you have LIFETIME ACCESS to the videos.  All videos are pre-recorded so you watch them at your convenience.  The course is $82.
To read more or to register click HERE. You can also pay through the Paypal button below.
Come back on Monday for a peek into the first week with me studying under the works of Horace Pippin!
I will also have a post on Tuesday all about my trip to Scotland and England. What a heart and art changing time it was!
See you in class!
Jeanne