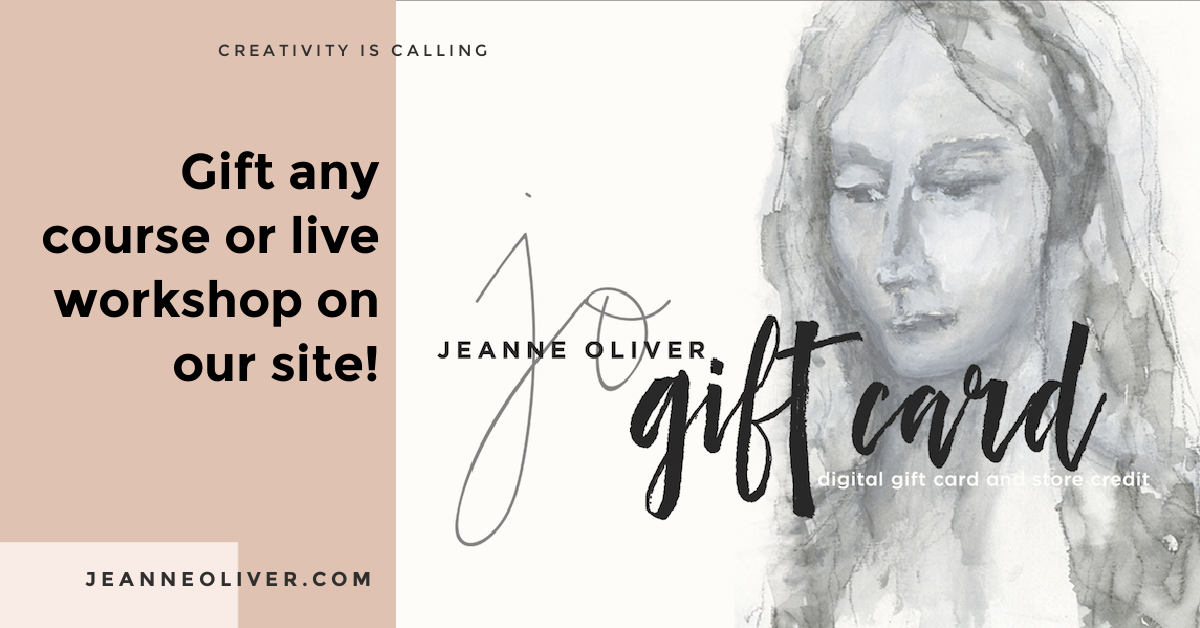 Did you know you can gift ANY course or live workshop on jeanneoliver.com? Whether you print out the gift card and wrap it up under the tree, email it directly to your recipient or make it the perfect stocking stuffer…giving creativity is an experience to remember! You can even choose when they receive it! Gift-giving made easy and meaningful!
How does it work? Find the course you want to give, click enroll now and then follow the directions to gift the course or workshop.
If you have any questions email us at support@jeanneoliver.com and we would LOVE to help you! And remember…all of our courses have a 100% guarantee! If the course is not for you (or the person you gift it to) don't worry because will help you find another course until you are happy!
To find your course to gift click HERE.